Looking for the perfect dip recipes for your next party or get-together? Look no further! This roundup features 25 of the most delicious, easy dip recipes for entertaining that are sure to be a hit with everyone.
From classic dips like guacamole and hummus to more unique creations like bacon ranch dip and buffalo chicken dip recipes for chips, there's something for everyone on this list. And with a variety of flavors and textures to choose from, you're sure to find the perfect dip to complement your favorite snacks and finger foods.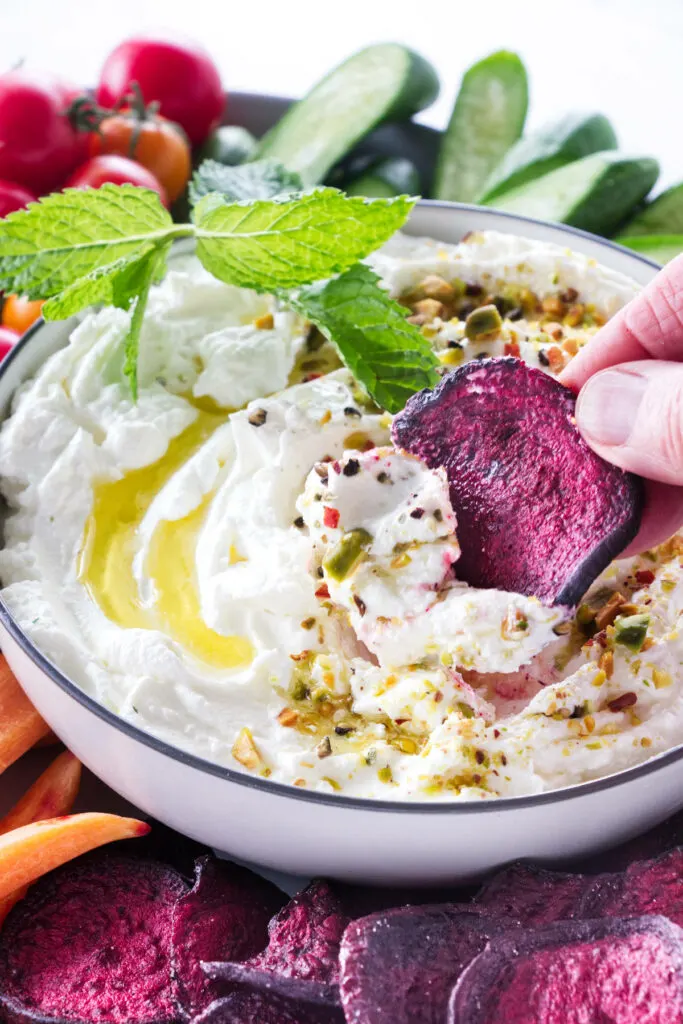 Why You'll Want To Try These Easy Dip Recipes
In addition to being delicious, these dip recipes are also easy to make, making them perfect for even the most inexperienced cooks. Plus, many of them can be made ahead of time, so you can relax and enjoy your party without having to worry about cooking.
They're delicious: These dips are all packed with flavor, and they're sure to please even the pickiest eaters.
Easy to make: Most of these dips can be made in 30 minutes or less, so you won't have to spend hours in the kitchen before your guests arrive.
Versatile: Dips can be served with a variety of different dippers, so you can customize them to your liking, as dip recipes for chips, pretzels, or veggies.
Perfect for any occasion: Dips are great for parties, potlucks, game day, holidays, and more.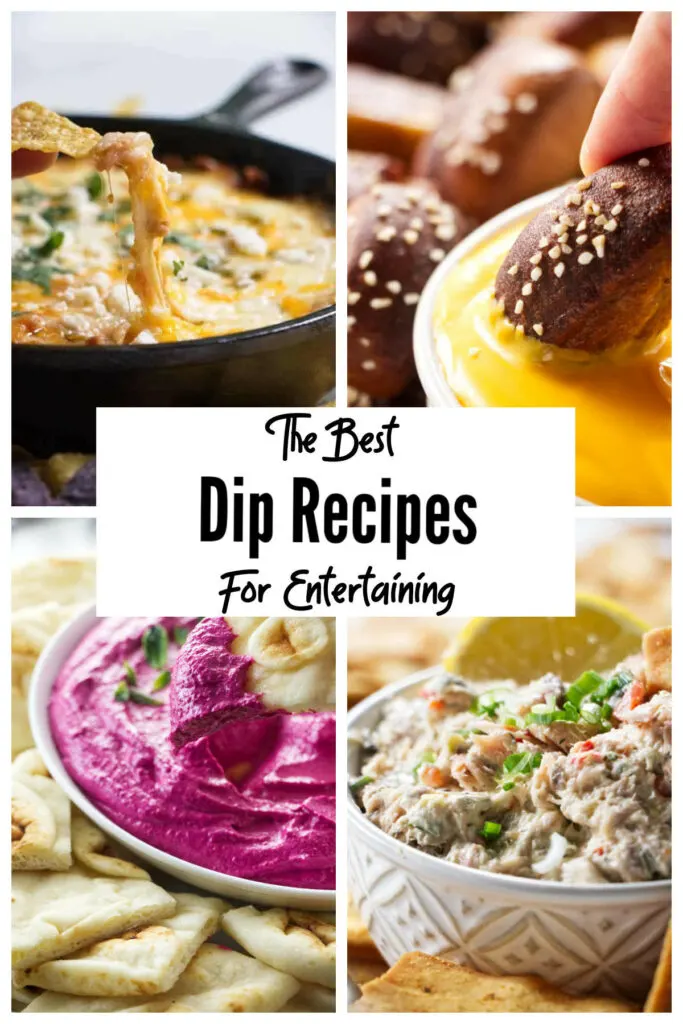 Entertain In Style With These Easy Dip Recipes
Great serving options for dips, spreads, and salsas include:
Chips: Chips are always a popular choice for dipping. Try serving your dip with tortilla chips, pita chips, or even pretzels.
Vegetables: Vegetables are a healthy and delicious option for dipping. Try serving your dip with carrots, celery, cucumbers, or even broccoli florets.
Crackers: Crackers are another classic option for dipping. Try serving your dip with crackers, breadsticks, or even crostini.
25 Dip Recipes for Entertaining
So what are you waiting for?
These dip recipes are easy to make, and will make any event you serve them even more memorable. Here's some great entertaining ideas to serve these dip recipes for chips, crackers, or veggies with:
Game Day: Dips are a great way to feed a crowd on game day. They're easy to eat with your hands, and they're perfect for dipping chips, vegetables, or even pretzels.
Holidays: Dips are also a popular choice for holidays like Super Bowl Sunday, Christmas, and Thanksgiving. They're a great way to get everyone together and enjoy some good food.
Entertaining: Dips are perfect for any type of gathering, whether it's a small get-together with friends or a big party. They're always a crowd pleaser, and they're sure to make your next event a success.
These 25 dip recipes are sure to be welcome by everyone at your next party or gathering. They're delicious, easy to make, and versatile, so you can customize them to your liking. So what are you waiting for? Start planning your next event and be sure to include one of these dip recipes!
If you planning a big dinner, check out our holiday menu planner.
Tips for Success
Use fresh ingredients: Fresh ingredients will make your dip taste even better.

Taste as you go: Taste your dip as you go and adjust the seasonings to your liking.

Serve the dip immediately, or store it in the refrigerator for later.

Have fun!
Cracker Recipes For Dips
Frequently Asked Questions
Can I make these dip recipes ahead of time?
Yes, you can make dip ahead of time and store it in the refrigerator for up to 3 days.
How do I store these dips for later?
Cover and refrigerate your dip until ready to serve. If it's a hot dip, you can return it to the crockpot or microwave to reheat right before serving.
Helpful Tools
Some of the following are affiliate links. We may receive a small commission if you click on these links and purchase something. You don't pay any extra, but it will help us keep the lights on.
Food Safety
Cover dips. Dips should be covered to prevent insects and other contaminants from getting into them. This can be done with plastic wrap, aluminum foil, or a lid.

Use separate utensils for serving and dipping. This will help prevent cross-contamination between the dip and other foods. Use a spoon or spatula to serve the dip, and then use a clean fork or toothpick to dip your food into the dip.

Discard any leftover dip. Dip that has been left out at room temperature for more than two hours should be discarded. This is because bacteria can grow rapidly in warm temperatures, and eating spoiled dip can cause food poisoning.

Use oils with high smoking point to avoid harmful compounds. Always have good ventilation when using a gas stove.