Wholesome and hearty main course recipes are what we're all about, which is why we're thrilled to share this wonderful resource with you! Our Hearty Soups to Savor cookbook is a digital download (e-book) that features 29 complete meal soup recipes.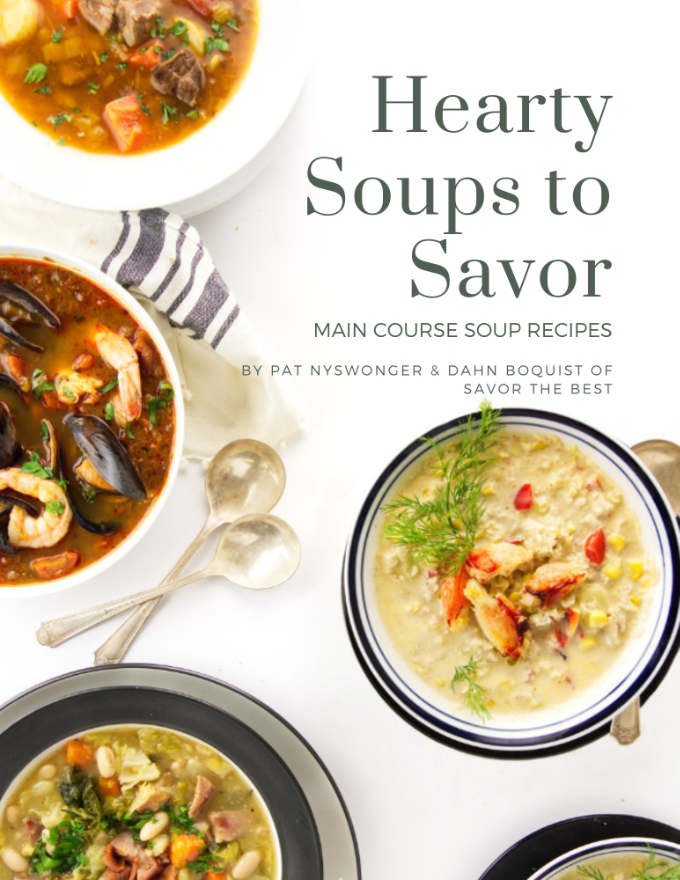 What this digital cookbook includes:
Nearly 30 filling soup recipes and color images span more than 50 pages in this cookbook, walking you through each step to creating hearty and delicious soups that you can enjoy as a main course.
Each recipe is elevated and unique with exquisite ingredient and flavor combinations you will love! We developed this cookbook to
Hearty Soups to Savor includes:
A variety of soup recipes, from seafood to vegetarian
A downloadable PDF that is simple to use
Soup recipes that are fresh, exciting, and elevated, whether you're preparing a family meal or cooking for a special occasion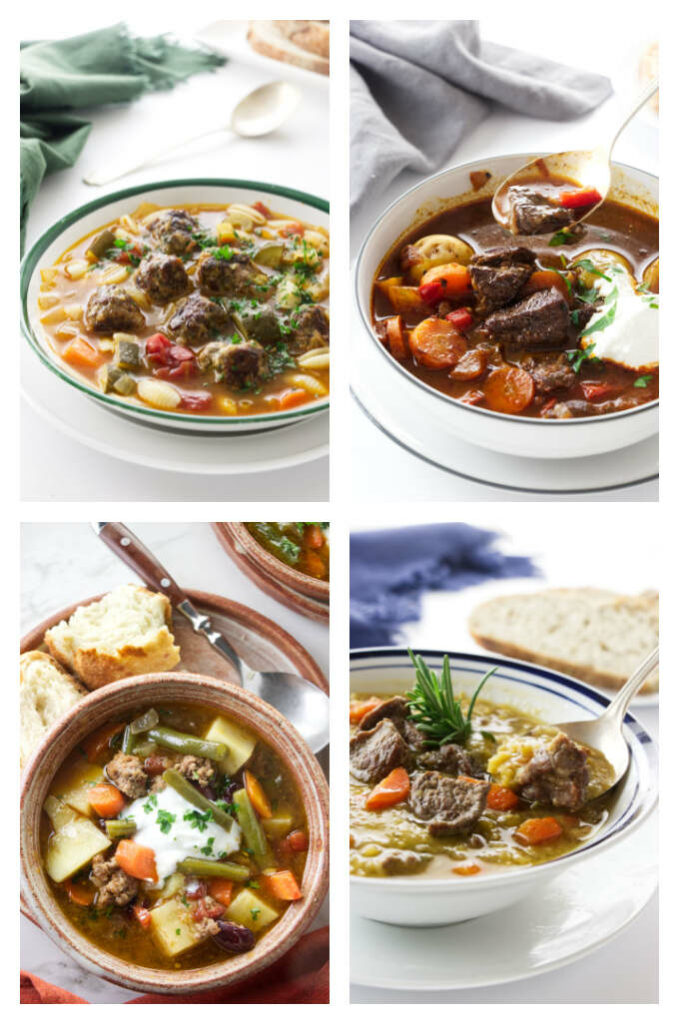 The Recipe List
Sausage, ham, or pork recipes (8):

Smoky Ham, Pork, and Bean Soup
Harissa Pork and Rice Soup with Lemon Crema
Chorizo & Potato Soup
Spicy Bean & Pork Soup
Rustic Sweet Potato, Kale, and Sausage Soup
Ham & Cabbage Soup
Italian Sausage & Kale Soup
Pork Posole Soup

Beef and lamb soups (7):

Irish Country Lamb Soup
Creamy Beef & Corn Enchilada Soup
Spicy Chipotle Beef & Vegetable Soup
Lamb & Lentil Soup
Beef Barley Soup
Sicilian Meatball Pasta Soup
Hungarian Beef Soup

Seafood soups (6):

Salmon Chowder
Spicy Coconut Seafood Stew
Cajun Shrimp Chowder
Crab & Corn Chowder
Cioppino
Smoky Shrimp & Chorizo Soup

Chicken soups (6):

Coconut Curry Chicken Noodle Soup
Lemon Chicken Orzo Soup
Chicken Pot Pie Soup
Red Curry Chicken Noodle Soup
Roasted Mushroom Chicken Soup with Wild Rice
Tuscan Chicken & White Bean Soup

Vegetarian/Meatless Soups (2):

Vegetable & Farro Soup
Chickpea Vegetable Soup