Steamed green beans makes a healthy side dish that goes well with any meal. There are only 35 calories in a generous serving and they are packed with nutrients. Learn how to steam green beans so they stay vibrant green and tender-crisp. You can serve them at any time of the year as a side to a casual dinner or an elaborate holiday meal.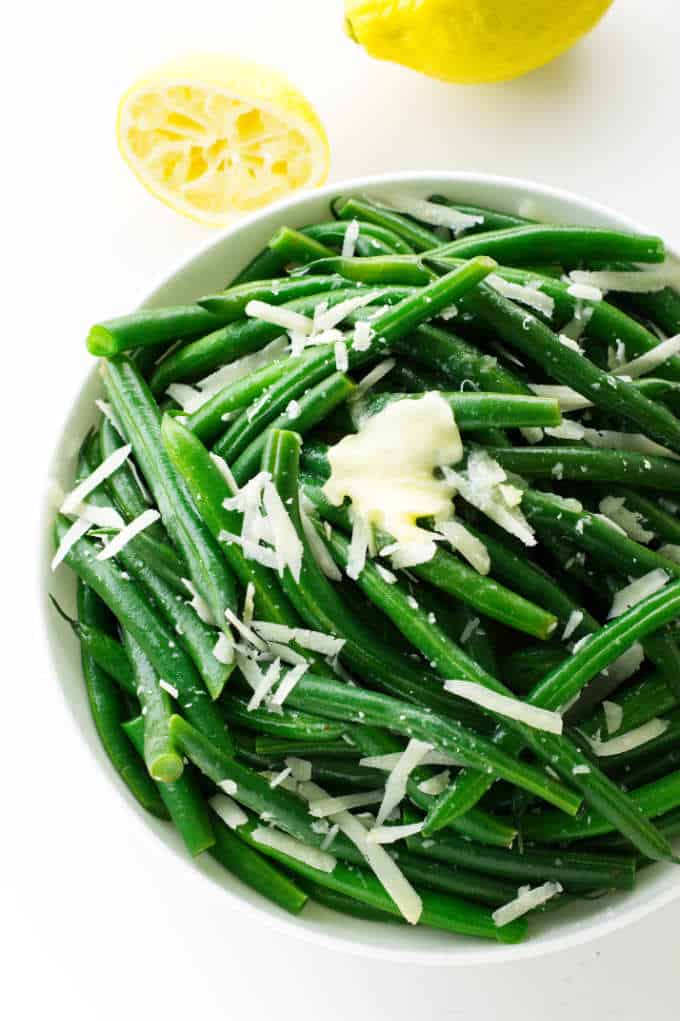 How do you prepare green beans?
The stem end should be trimmed off before you cook green beans. You don't have to trim the opposite end but it certainly can be trimmed if you want. I actually like leaving the tip end intact.
…