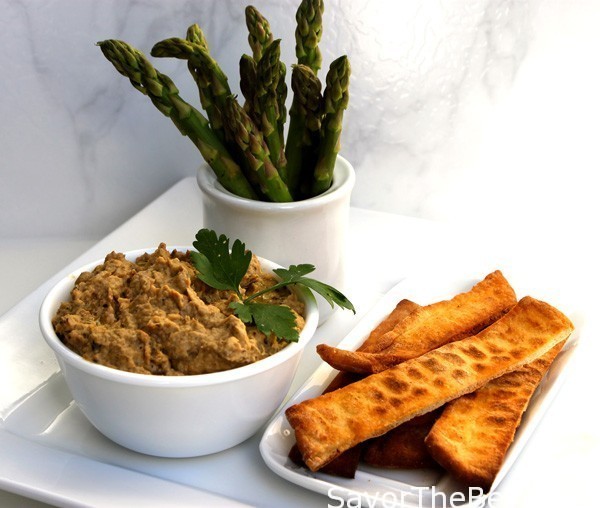 Baba Ganoush means 'pampered papa' in Arabic and it is an appetizer that is a mainstay in the Middle East and it is served with pita bread but it is also used as a side dish. The eggplant is roasted to a char, usually over a flame for a smoky taste, then when it is cool it is peeled and the pulp is mashed into a puree and mixed with different seasonings.
I found this recipe in my Time Life, Foods of the World-Middle Eastern cookbook and served it with some crisp pita bread that I cut into strips and baked to a cracker-like dipper. Asparagus was handy in my refrigerator and it tasted great with this dip as well and it keeps the calorie count down, plus, eggplant is really low in calories with zero fat. This is a traditional recipe and there are many variations where different herbs and spices are included such as cumin and chili. These directions are for roasting the eggplant in the oven under a broiler.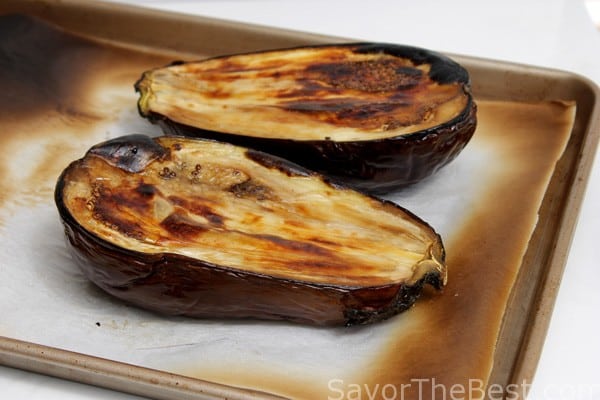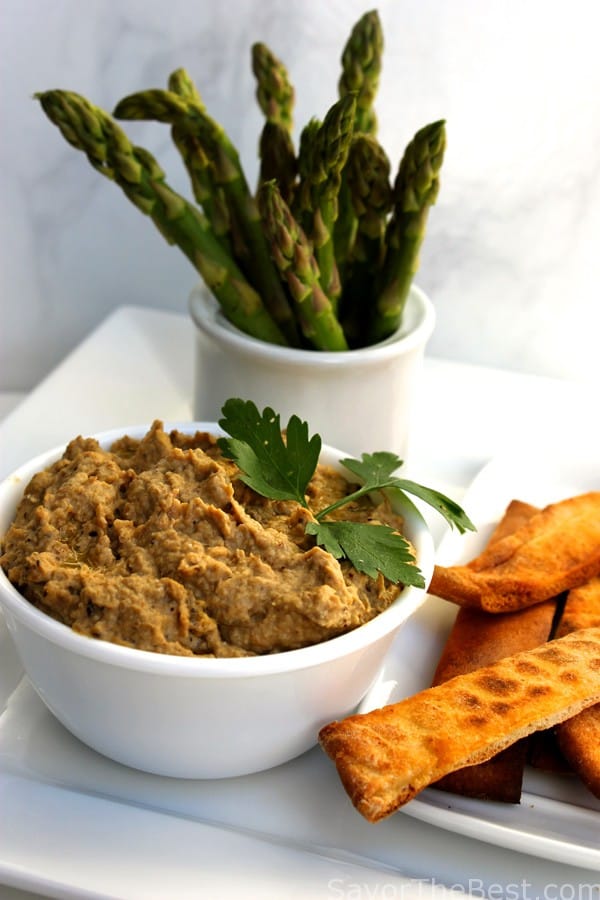 CONNECT WITH SAVOR THE BEST!
Be sure to follow us on our social media accounts
Facebook * Instagram * Pinterest * Twitter * Youtube
Did you make this recipe? We would love to hear from you. Drop us a comment below.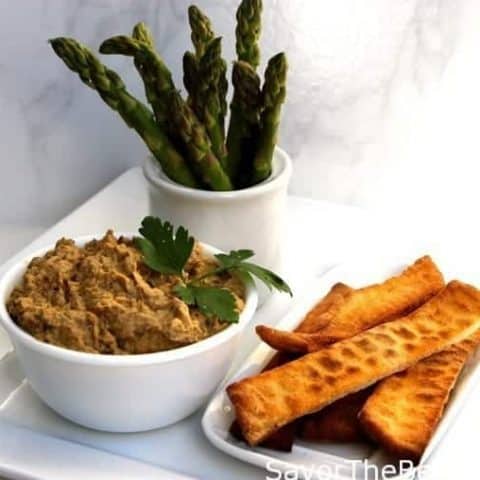 Baba Ganoush
A traditional appetizer spread made with eggplant and seasoning, served with pita bread or raw vegetables.
Ingredients
1 medium-sized eggplant, about 1 or 1-1/2 pounds
1/4 cup fresh lemon juice
3 tablespoons tahini sauce
1 large garlic clove, peeled and finely chopped
1/2 teaspoon salt
1 tablespoon olive oil
1 tablespoon finely chopped flat-leaf parsley (optional) plus several sprigs for garnish
Instructions
Set the oven to broil and prepare a baking sheet with a non-stick spray or brush with olive oil. Cut the eggplant in half lengthwise and place cut side down on the baking sheet. Prick each half several times with a fork and transfer the baking sheet to the oven so it is at least 4-inches from the heat for about 20 minutes. After it has roasted for 15 minutes carefully flip it over and roast the cut side for an additional 5 minutes or until the pulp is soft. Remove the baking sheet from the oven and allow the eggplant to cool.
When the eggplant is cool enough to handle, peel the skin from it by scraping and pulling. Cut the pulp into chunks and add to the bowl of a food processor and process to a puree. Add the lemon juice, tahini sauce, garlic and salt. Taste for seasoning and adjust if necessary.
To serve, mound the puree in a bowl and sprinkle with olive oil and parsley. Serve pita bread and/or fresh raw vegetables. Makes about 2 cups.
Nutrition Information:
Yield:

8
Serving Size:

1
Amount Per Serving:
Calories:

24
Total Fat:

2g
Carbohydrates:

2g
Fiber:

0.7g