Looking for some mouthwatering Traeger recipes to impress your friends and family? You've come to the right place! In this round up, we'll share some of our favorite Traeger smoker recipes that are sure to please.
From tender ribs to juicy smoked ham, these recipes are all cooked low and slow on a Traeger grill, resulting in perfectly smoky, flavorful food. And because Traeger grills are so versatile, you can use them to cook a wide variety of dishes, from appetizers to desserts.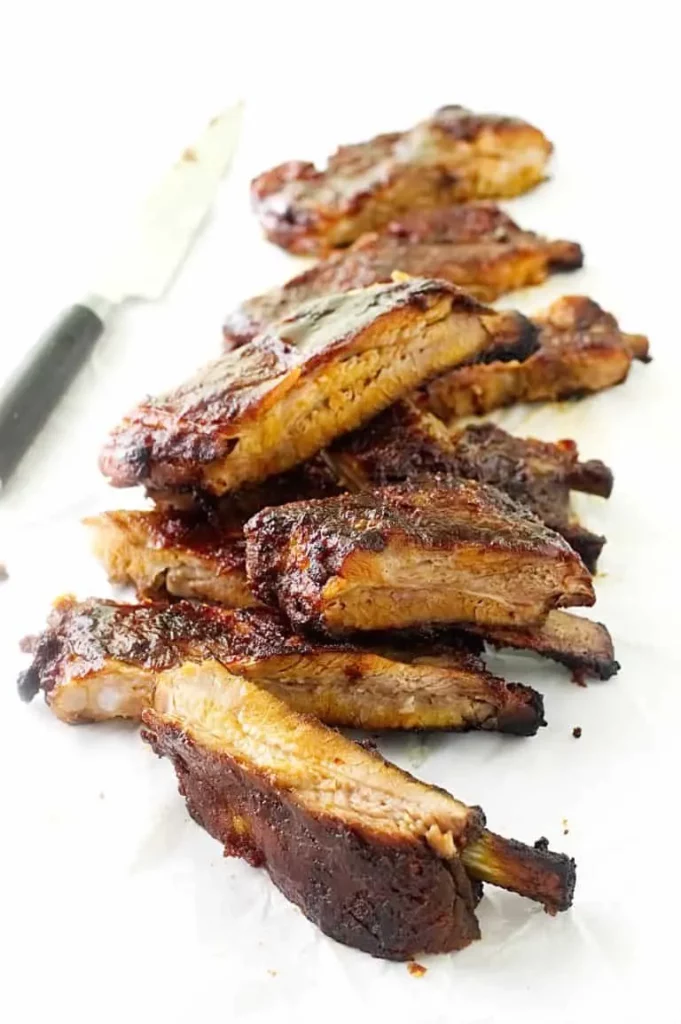 Why are Traeger Recipes so Great?
Traeger recipes are so versatile that they can be served in a variety of ways. You can serve them as a main course, a side dish, or even as appetizers. The grilling process creates a social hub for entertaining friends and family also.
Easy to use. Traeger grills are very easy to use, even for beginners.
Unbeatable flavor. Traeger grills, and other smoker grills, use wood pellets to create a smoky flavor that is simply unbeatable.
Versatile. You can cook a wide variety of delicious dishes, from most any cuisine!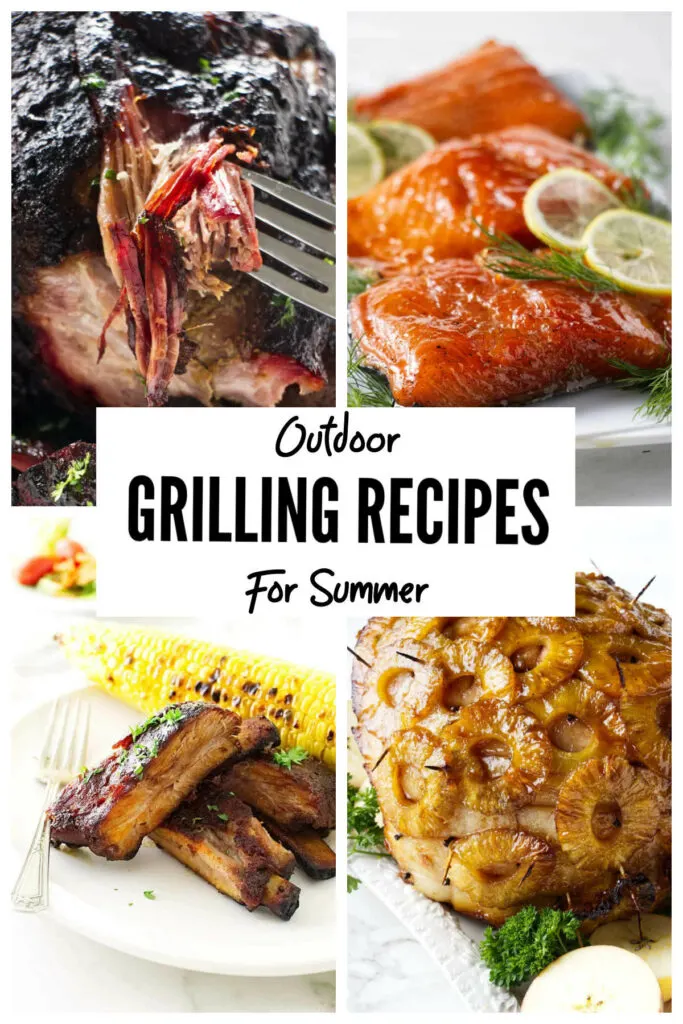 Lets Get Grilling
Grilling and smoking recipes are great year round, but some times of year they're especially popular. In the summer, grilling is a great way to cook outdoors and enjoy the warm weather. In the fall and winter, smoking is a great way to cook hearty dishes that warm you up from the inside out.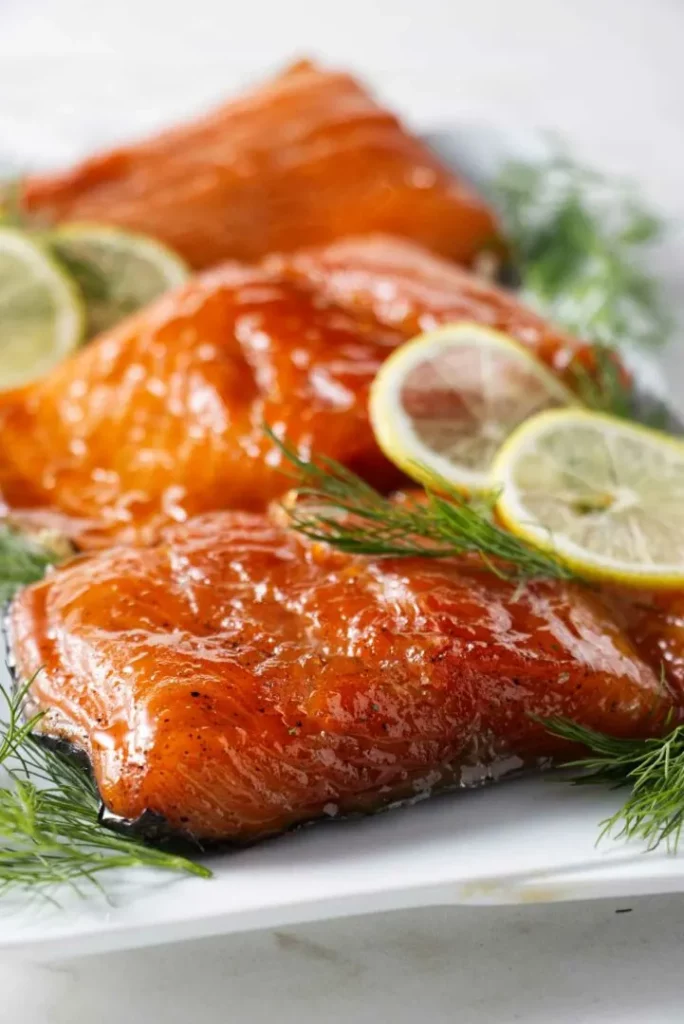 So what are you waiting for?
Whether you're a seasoned grill master or just getting started, we've got you covered. These Grill Master Traeger recipes are sure to please everyone at your next cookout. So fire up your grill and get cooking!
35 Grill Master Favorites
What to Serve with Traeger Recipes
Traeger recipes are delicious on their own, but you can also serve them with a variety of side dishes to make a complete meal.
For a main course, you could serve these recipes with your favorite sides, like corn on the cob, potato salad, or coleslaw. Grilled vegetables or a salad make great side dishes. For grilled or smoked appetizers, serve them with some chips and dip.
Some popular side dishes for smoker recipes include:
? Tips for Grill Masters
Use high-quality wood pellets. Make sure the pellets are food-grade. If you use pellets that are designed for non-food purposes, they may contain binders and glue.

Season your grill before using it. Use a high smoke point oil such as peanut oil, refined avocado oil, or canola oil.

Clean your grill regularly. Don't use a wire brush because fragments of metal from the brush will break off and get in your food. Instead, use a wooden grill cleaner or the cut side of half of an onion or potato.

Don't overcrowd the grill.

Let meat rest before slicing and serving.
More Traeger Recipes
Frequently Asked Questions
What if I don't have a Traeger?
You can use any brand of grill smoker, or even any grill for these Traeger grill recipes. For grills that are gas or electric, you can include stainless steel pans of wood chips in water to create the smoke also.
What is a wood pellet grill?
A wood pellet grill is a type of grill that uses wood pellets as fuel. The pellets are made from compressed sawdust and wood shavings, and they are burned in a controlled manner to produce heat.
What are the benefits of using a wood pellet grill?
Consistent temperature control, Smoke flavor, Easy to use, Easy to keep clean.
⭐️ Helpful Tools
Some of the following are affiliate links. We may receive a small commission if you click on these links and purchase something. You don't pay any extra, but it will help us keep the lights on.
Food Safety
Do not use the same utensils on cooked food, that previously touched raw meat.

Wash hands after touching raw meat.

Don't leave food sitting out at room temperature for extended periods.

Never leave cooking food unattended.

Use oils with high smoking point to avoid harmful compounds. Always have good ventilation when using a gas stove.
For more ideas, check out our Labor Day roundup.