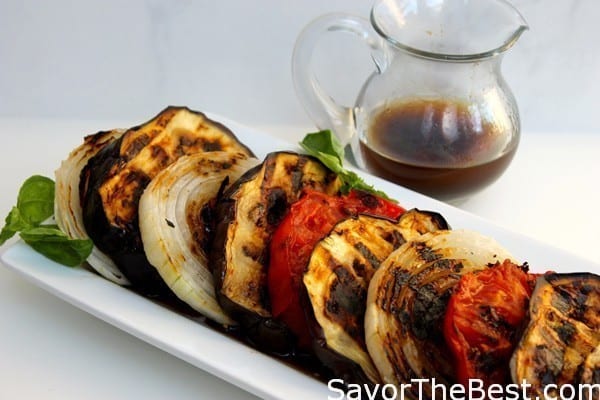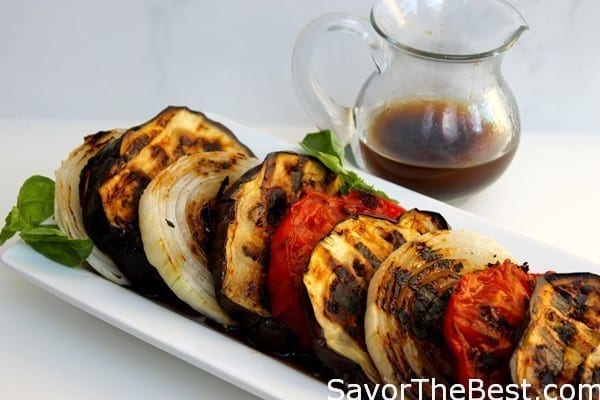 Eggplant has been pretty much an 'unknown' vegetable to me as it was not one that I grew up with and had never been inspired to investigate. All that changed three years ago when I 'retired' as the provider of an elder care business and actually had control of my time. Also, I had made a conscious decision to eat more veggies and get in shape.
One of my decisions was that I would incorporate previously ignored and unfamiliar vegetables. Eggplant was one of the first newbies I added. I discovered that it is delicious and can be prepared in so many ways.
Eggplant is in season and we are enjoying it! This recipe is intended as a chilled salad with a vinaigrette dressing and can easily be a hot side dish fresh off the grill with or without the dressing.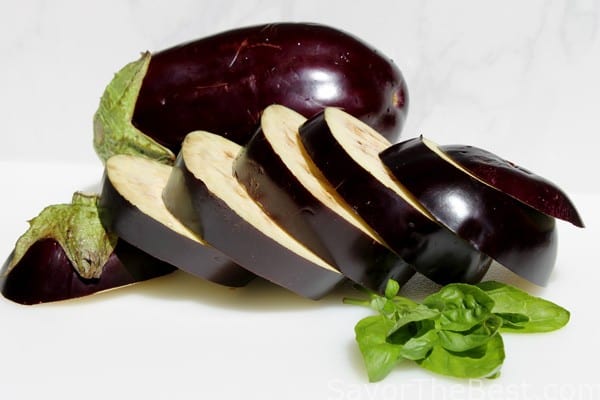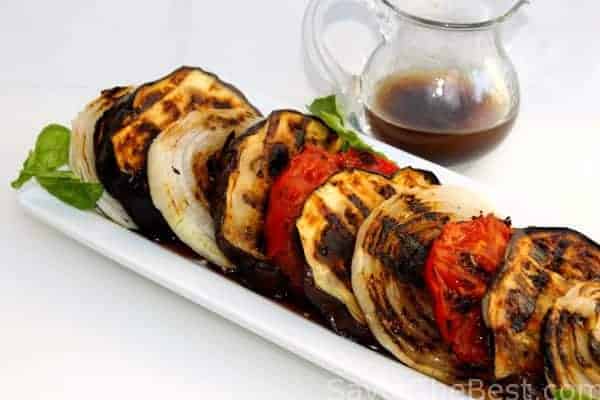 CONNECT WITH SAVOR THE BEST!
Be sure to follow us on our social media accounts
Facebook * Instagram * Pinterest * Twitter * Youtube
Did you make this recipe? We would love to hear from you. Drop us a comment below.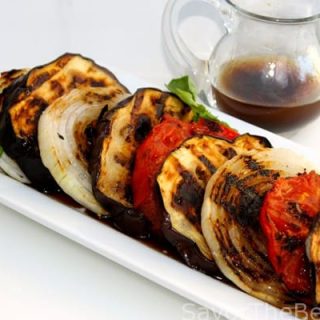 Grilled Eggplant Salad with Balsamic Vinaigrette
Yield: 4
Prep Time: 15 minutes
Cook Time: 15 minutes
Total Time: 30 minutes
A grilled salad that is low-fat and healthy, may also be served as a side dish.
Ingredients
2 tablespoons olive oil
1 medium-size eggplant, 1-1/2 pounds
1 large white onion
1 large fresh tomato
For the vinaigrette:
1/4 cup olive oil
2 tablespoons balsamic vinegar
2 cloves garlic, finely chopped
2 oregano sprigs, finely chopped
Pinch of sea salt to taste
Instructions
Slice the eggplant, onions and tomato into thick slices and brush oil on one side of each. Place oil side down on the grill and brush oil on the exposed side of each. Grill each side until brown and slightly soft. Transfer and arrange on a serving plate and set aside while preparing the vinaigrette.
For the vinaigrette:
Whisk together the oil, vinegar, garlic, oregano and salt in a bowl and pour several spoons full over the reserved grilled veggies and pass the remaining vinaigrette to add as needed.
Nutrition Information:
Yield: 4
Serving Size: 1
Amount Per Serving:
Calories: 239
Total Fat: 20g
Carbohydrates: 12g
Protein: 2g