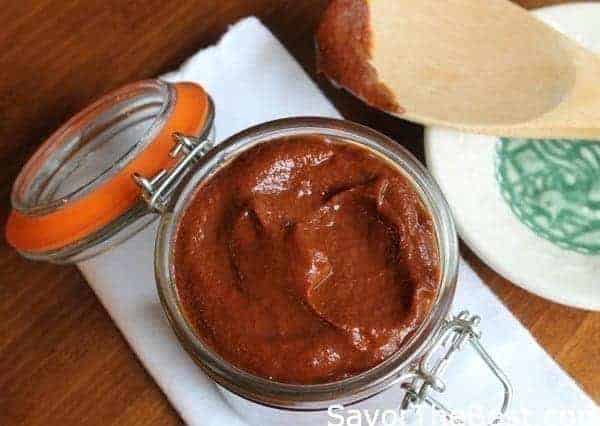 I just have to look at the ingredients label of barbecue sauce and I am motivated to make my own. Filled with chemicals, high fructose corn syrup, artificial flavors, colors, and preservatives, most store-bought sauces have garbage for ingredients.
That's not to say I don't buy barbecue sauce once in a while. It's a cheap and convenient condiment and there are some good brands out there. However, there is a certain satisfaction in creating something yourself and having control over the ingredients.
One of the ingredients in this recipe is chocolate. Just say the word "chocolate" and my heart flutters. The darker the chocolate, the better. I really like how it adds a seductive layer and depth of flavor to savory dishes.
This sauce doesn't taste like chocolate but the chocolate compliments the warm spices and sweet tang from the vinegars. I enjoy it with chicken or pork but feel free to try it on any meat. Josh was visiting the other day and used it as a dip for his chips. Whatever floats your boat.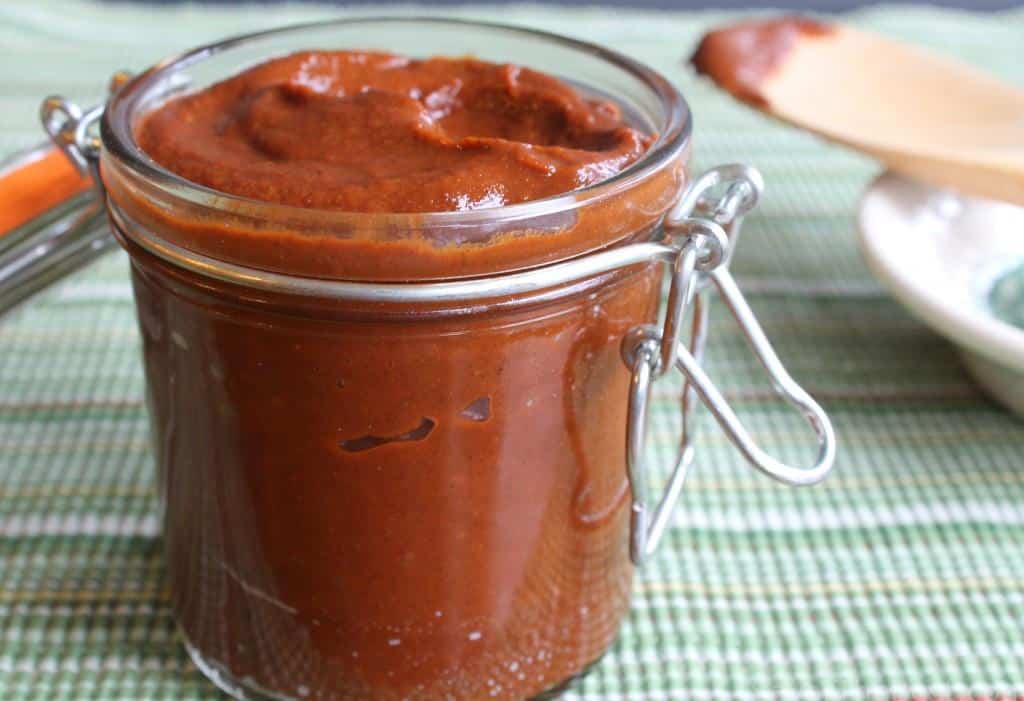 CONNECT WITH SAVOR THE BEST!
Be sure to follow us on our social media accounts
Facebook | Twitter | Youtube | Pinterest | Instagram
If you make one of our recipes, snap a photo and tag it @savorthebest on Instagram and hashtag it #savorthebest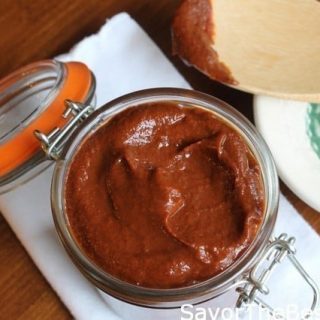 Chocolate Chipotle Barbecue Sauce
Yield: 5 cups
Prep Time: 15 minutes
Cook Time: 45 minutes
Total Time: 1 hour
This recipe for chocolate chipotle barbecue sauce is a delightful mix of sweet and savory with a taste of beer added into it.
Ingredients
2 tablespoons oil
2 onions, finely diced
6 garlic cloves, minced
¼ cup cocoa powder
3 tablespoons chipotle chili powder
2 (15 ounce) cans tomato sauce
1 (12 ounce) bottle of beer
1 cup apple cider vinegar
1 cup molasses
½ cup balsamic vinegar
3 tablespoons Worcestershire sauce
Instructions
In a large saucepan heat the oil over medium heat, add the onions and cook about 10 minutes until translucent. Add the garlic and cook for 1 minute then add cocoa powder and chipotle powder. Cook until heated and fragrant, about 1 minute. Add the remaining ingredients and cook uncovered over medium heat for 35 to 40 minutes to concentrate the flavors.
Remove saucepan from heat and allow the sauce to cool down for 15 minutes or until no longer steaming hot. Working with ½ to 1/3 of the sauce at a time, pour the sauce into a blender and puree until smooth.