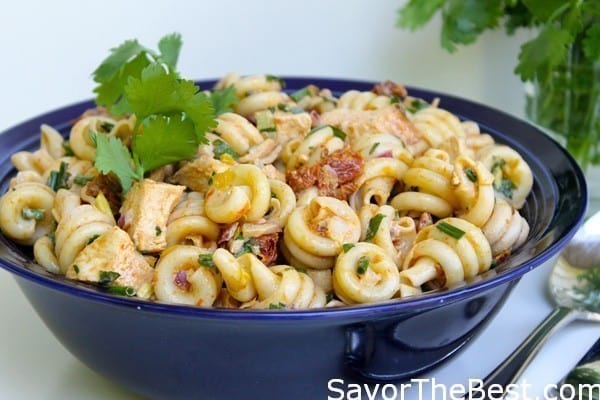 Late Saturday afternoon, Don had a spur-of-the-moment idea that we go for a drive to the Olympic National Park the next day right after church. And, why not take a picnic lunch and a nice bottle of wine?
Sounded good to me! The weather forecast said that it would be in the 90's and that is hot for Western Washington. Great day to get out of the house. Besides, Don has been working hard all week ripping off the front deck, repairing some dry-rot and now he has next week to put a new deck-top on. What a guy! He deserves a break.
Ok, the event is planned, now what will the picnic be……I sorted through my fridge and found some celery, red onion and preserved sun-dried tomatoes, not much else as it really was time to go shopping. Finally, I decided on a pasta salad as I found half a box of pasta in the cupboard. Funny shaped little pasta swirls called Trottole. There has been an unopened jar of chipotle mayonnaise in the cupboard that was an "impulse buy" a couple months ago so this was a great time to try it out. Little by little this salad was coming together, add a little fresh herbs and some left-over grilled chicken and, bam! We have pasta salad.
We found a great picnic spot near Lake Quinault and as we were digging into our lunch Don said, "This sure beats working on that …. deck!".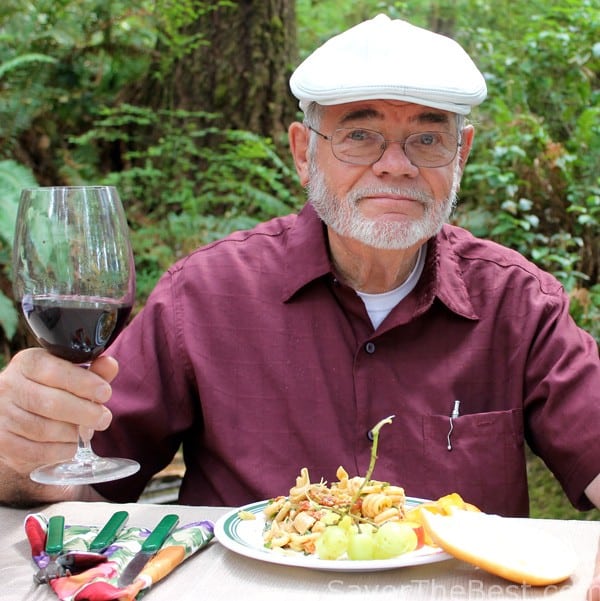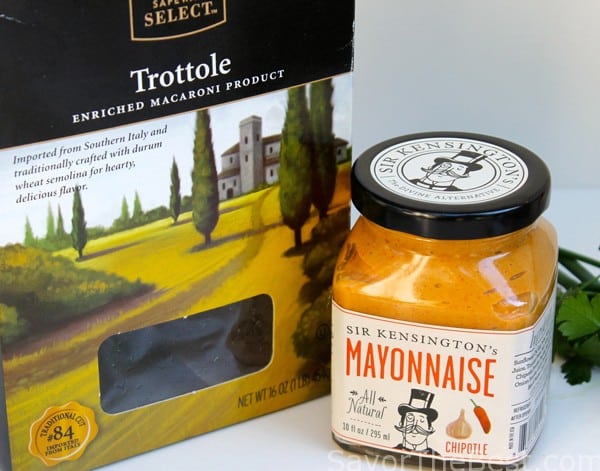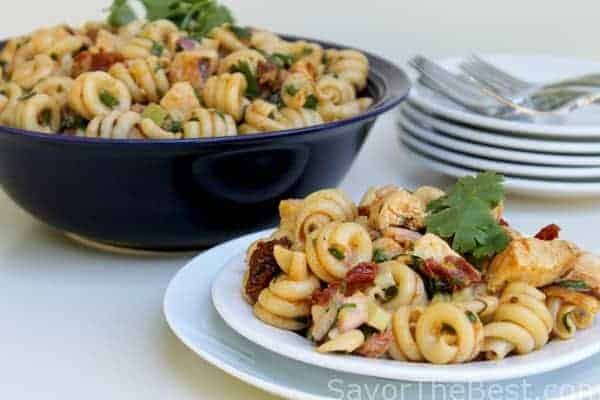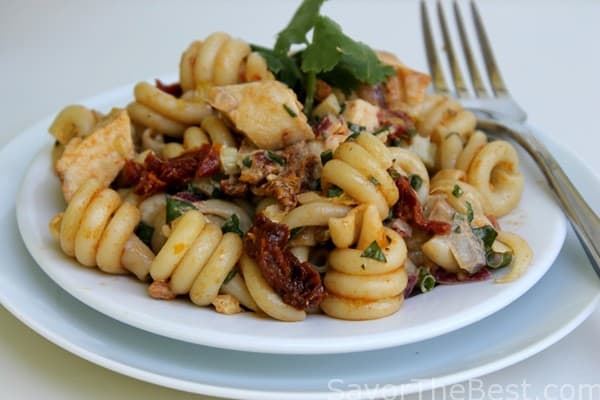 CONNECT WITH SAVOR THE BEST!
Be sure to follow us on our social media accounts
Facebook * Instagram * Pinterest * Twitter * Youtube
Did you make this recipe? We would love to hear from you. Drop us a comment below.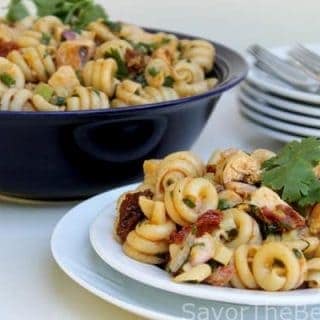 Pasta Salad with Grilled Chicken and Chipotle Dressing
Yield: 6 servings
Prep Time: 20 minutes
Cook Time: 12 minutes
Total Time: 32 minutes
Pasta Salad with Grilled Chicken and Chipotle Dressing
Ingredients
8 ounces pasta, cooked and chilled
1 tablespoon olive oil
2 grilled, chicken breasts, 6 ounces each, chilled
1/2 cup red onion
1/2 cup diced celery
1/4 cup fresh chives, finely chopped
1/4 cup fresh cilantro, finely chopped
1/2 cup sun-dried tomatoes
1/2 cup chipotle mayonnaise
2 tablespoons sour cream
Salt and Pepper to taste
Instructions
Add the pasta to a large pan of boiling, salted water and cook according to the package instructions. Drain and rinse, place into a bowl and toss with olive oil to prevent it from glueing together. Refrigerate while preparing the rest of the ingredients.
To a large salad bowl, cut the chicken into 1/2 inch cubes, add the red onion, celery, chives, and cilantro.
Measure out the sun-dried tomatoes and place in a strainer, allow as much oil to drain with the help of a spoon pressing on it. Empty the tomatoes onto a triple layer of paper towels, fold the towel over the top and press down to release the rest of the oil. Rough chop the tomatoes and add to the salad bowl.
In a small dish, mix the chipotle mayonnaise and the sour cream together and toss the salad until well combined, add salt and pepper to taste. Cover the bowl with plastic wrap and chill until ready to serve.
Notes
You can make your own chipotle mayonnaise by combining mayonnaise and chipotle powder.
Nutrition Information:
Yield: 6
Serving Size: 3/4 cup
Amount Per Serving:
Calories: 360
Total Fat: 17g
Sodium: 439mg
Carbohydrates: 34g
Protein: 20g