Pound cakes never seem to go out of style and our rich, buttery Old-Fashioned Cream Cheese Pound Cake is a treat that you will bake again and again.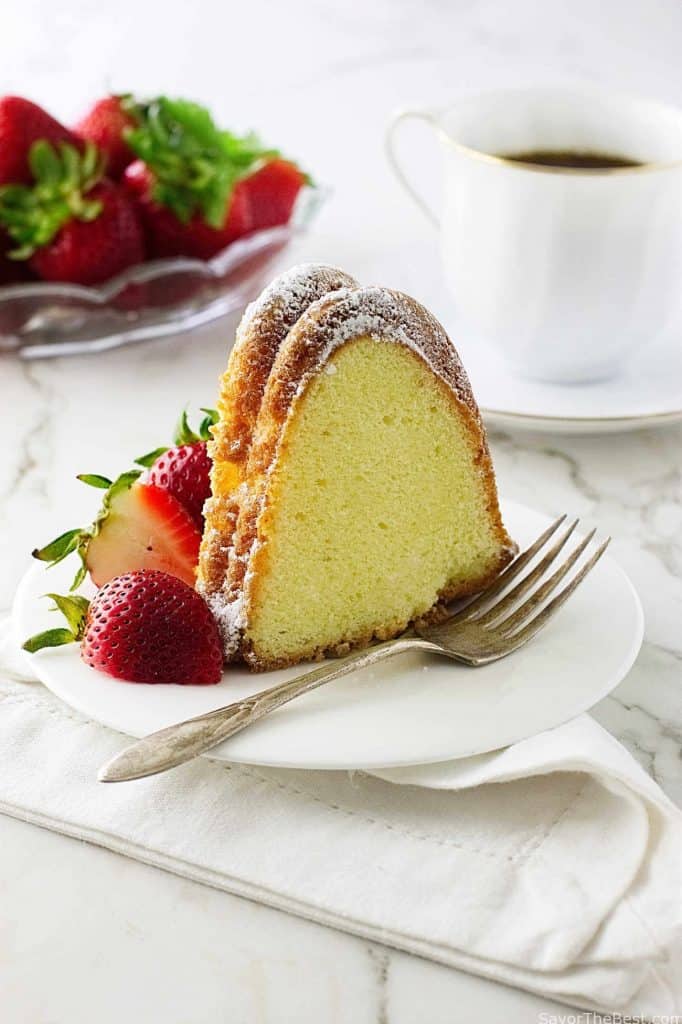 How Old-Fashioned is This Recipe?
When we say 'Old-Fashioned' we mean as old as the 1700's. A large family of two adults and a dozen children was not unusual in those days. A pound cake was large enough so everyone could maybe have seconds or even share with the neighbors. It was usually baked in several bread 'loaf' pans but the bundt pan is a popular choice in our day.
Pound Cake History:
In the 1700's when the pound cake was created not every homemaker was able to read and write. This cake was easy to remember without a recipe as it was made with one pound each of butter, sugar, eggs and flour. No milk, no baking powder or baking soda and no electric mixer. Just a whole lot of beating by hand to get air into the batter which caused it to rise.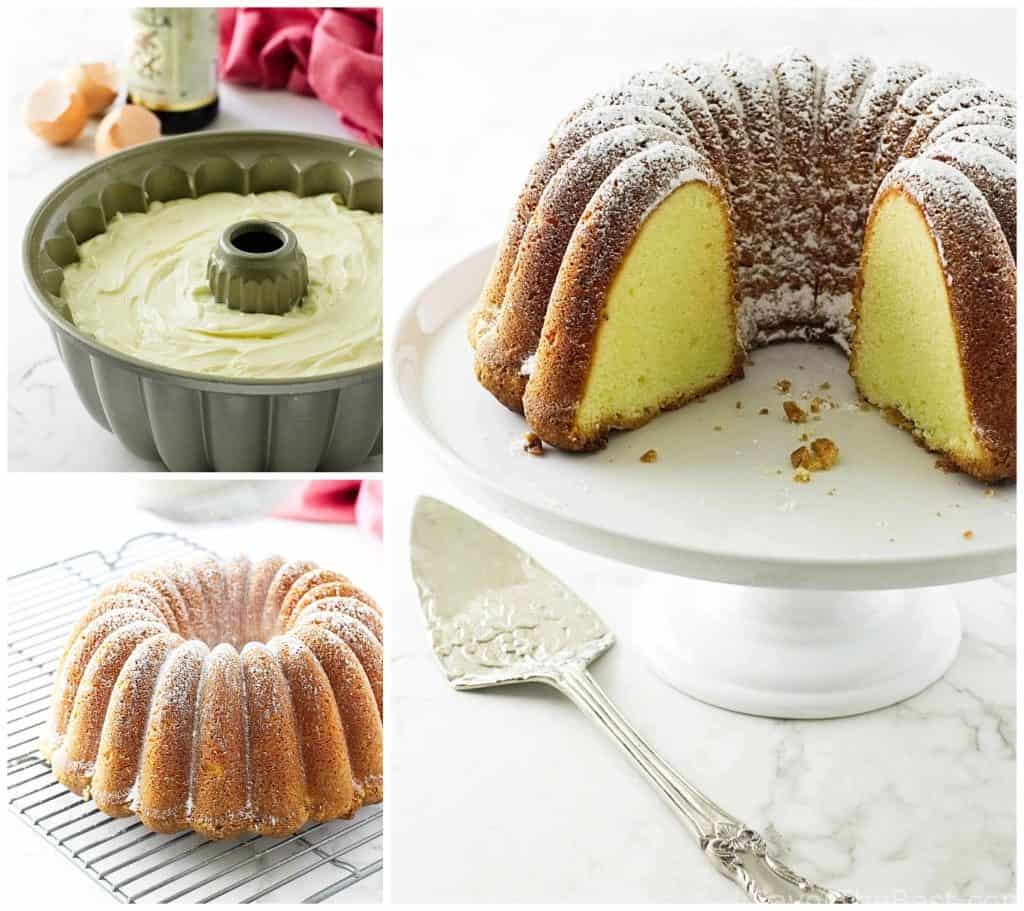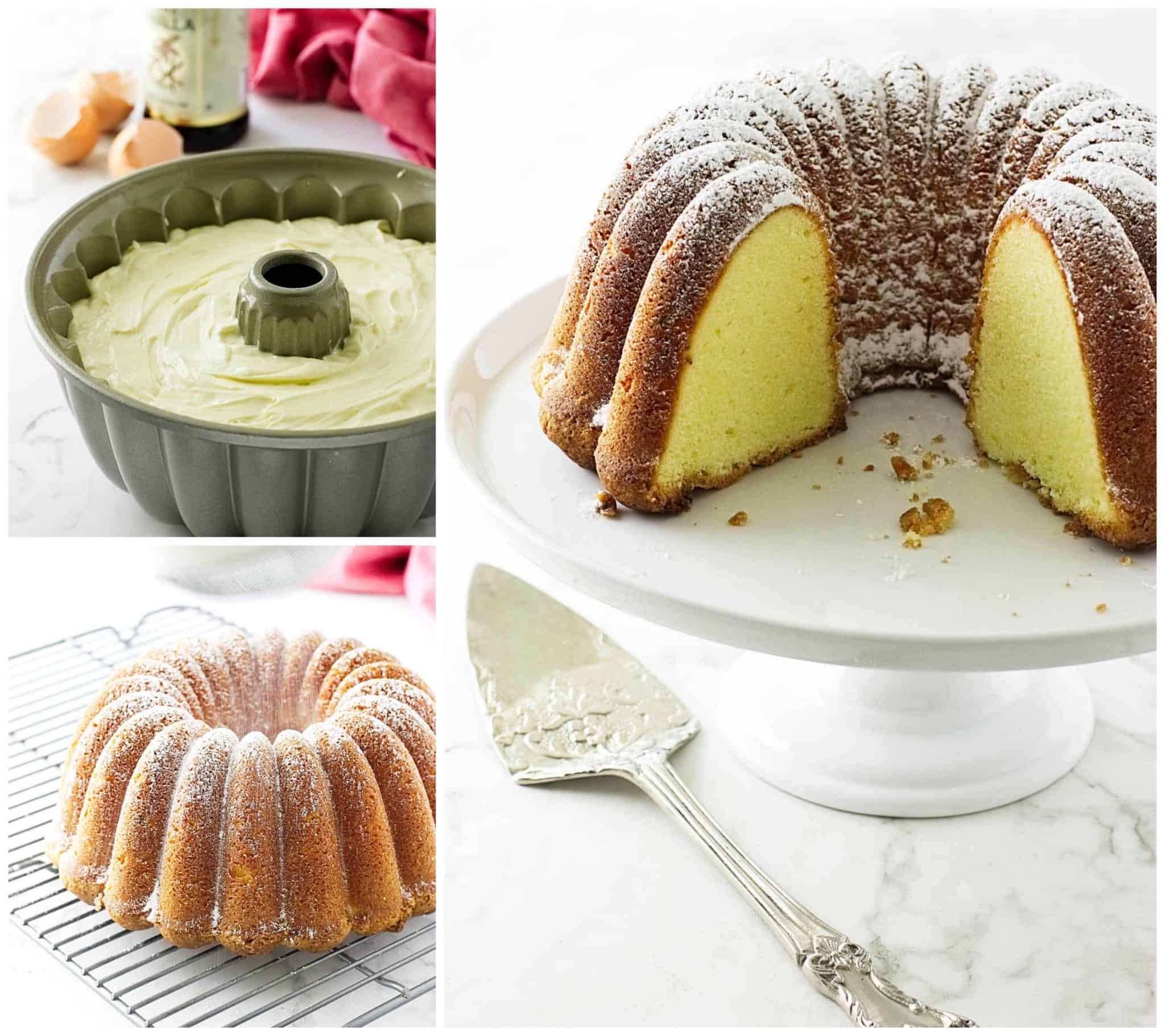 Early in the 1900's the bakers began to experiment with the composition of the pound cake. The measurements of the ingredients were changed to make smaller-sized cakes. By adding baking powder, baking soda, sour cream, cream cheese and/or other ingredients the pound cake evolved into a lighter cake.
Old-fashioned cream cheese pound cakes are dense and very rich, they have a distinct buttery taste and are often flavored with lemon juice, rose water, lavender or rum. We are doing a 'Plain Jane' by just adding a touch of vanilla. Pound cakes also do not need a sweet, heavy frosting, although a simple light glaze is often drizzled over the top to add a finishing touch. We chose to just dust the top lightly with confectioners' sugar which makes a stunning presentation.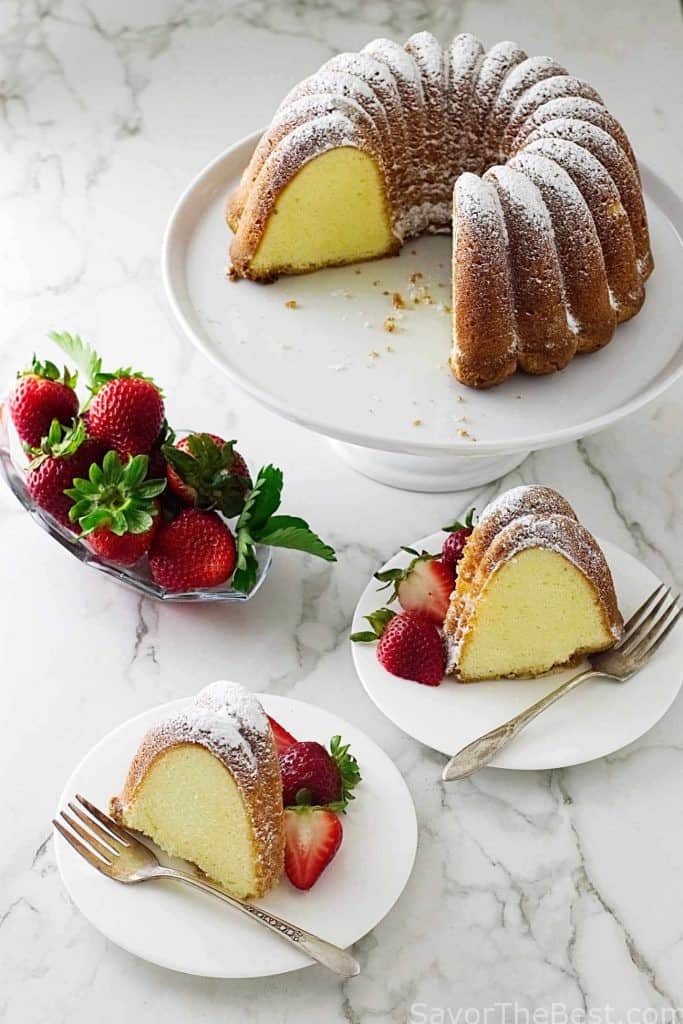 Easy, Six Ingredients:
Cream Cheese
Butter
Sugar
Eggs
Cake flour
Vanilla
This old-fashioned pound cake is so simple to make and with our fancy electric mixers you don't have to beat it by hand. It takes just a few minutes to whip it together and get it in the oven. However, it does bake for a little more than one-hour but we are betting that will not stop you from baking this lovely cake.
The old-fashioned pound cake is still as popular today as it was in the 1700's and will always be a classic dessert.
You might also like these desserts: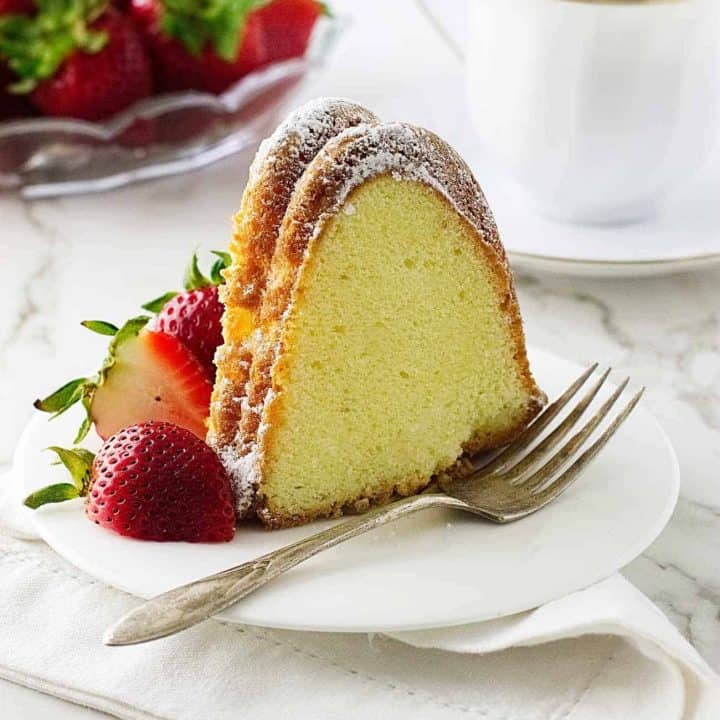 Old-Fashioned Cream Cheese Pound Cake
Yield: 10 servings
Prep Time: 10 minutes
Cook Time: 1 hour 12 minutes
Total Time: 1 hour 22 minutes
This classic Old-Fashioned Cream Cheese Pound Cake is surprisingly simple to make and has a distinct buttery taste. The outside crust is crisp, golden and delicious with just a dusting of confectioners' sugar.
Ingredients
8 ounces cream cheese, room temperature
1 1/2 cups (3 sticks/339g) butter, room temperature
3 cups (600g) granulated sugar
6 large eggs, at room temperature
3 cups (360g) cake flour
2 teaspoons pure vanilla extract
Instructions
Preheat oven to 325°F. Oil and flour a 10 or 12-inch bundt pan and set aside. (*See Notes)
Using a stand mixer or electric hand mixer, add the cream cheese and butter to the mixing bowl and beat on medium speed until smooth. Add the sugar gradually and beat until fluffy.
Add the eggs one at a time and beat until each egg is throughly mixed before adding the next egg.
Add the flour all at once and mix until well combined. Add vanilla and mix thoroughly.
Pour the batter into the prepared pan and fill to 2/3 full. Bake for 1 hour and10 minutes. Begin checking the cake with a tester pick after it has baked for 60 minutes. The tester pick should have just a few crumbs on it when it is done.
Notes
Brush the inside of the bundt pan with either melted shortening or a non-stick oil spray. Do not use butter to coat the pan as the milk solids will cause the cake to stick.
Coat the oiled pan with either a nut flour or sugar. If using sugar be sure to tip the cake out of the pan right away so the sugar does not harden to the pan. Dusting with plain flour will often cause the cake to stick to the pan. We used Pam® Baking Spray with Flour and our cake released from the pan perfectly.
If using a non-stick bundt pan, after preparing it turn the pan upside down on a layer of paper towels to prevent the oil from sliding down into the pan and pooling in the bottom.
We used a 10-inch bundt pan. After filling the pan 2/3 full there was batter left to fill 4 cupcake liners.
Nutrition Information:
Yield: 10
Serving Size: 1
Amount Per Serving:
Calories: 650
Total Fat: 39g
Saturated Fat: 23g
Trans Fat: 1g
Unsaturated Fat: 12g
Cholesterol: 208mg
Sodium: 334mg
Carbohydrates: 94g
Fiber: 1g
Sugar: 61g
Protein: 9g
Nutrition information is a guideline only, is calculated automatically by third party software, and absolute accuracy is not guaranteed.