The weather is heating up, and that means it's time for some delicious summer dessert ideas! These chilled and frozen treats are perfect for cooling down on a hot day.
In this roundup, we've gathered some of our favorite summer dessert recipes. There's something for everyone, from classic ice cream and ice box cakes to more unique desserts like fruity mousse and no bake cheesecakes.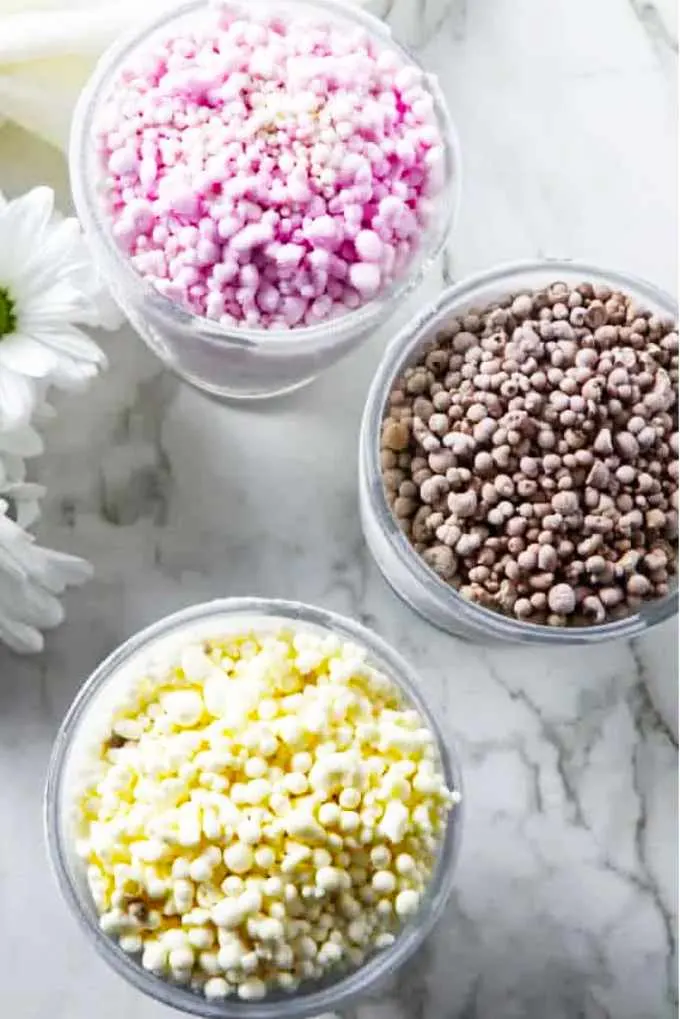 Why You'll Love These Cool Summer Dessert Ideas
Summer is the perfect time to enjoy chilled and frozen desserts. These desserts are refreshing and delicious, and they're a great way to cool down on a hot day. There are several reasons why chilled and frozen desserts are great for summer.
Refreshing. When it's hot outside, a cold dessert can help you cool down and feel refreshed.
Easy to make. No need to spend hours in the kitchen when you can whip up a delicious dessert in minutes.
Fun and versatile. They can be served as a light snack or as a decadent dessert. They can also be served in a variety of ways, such as with ice cream cones, sundaes, or fruit.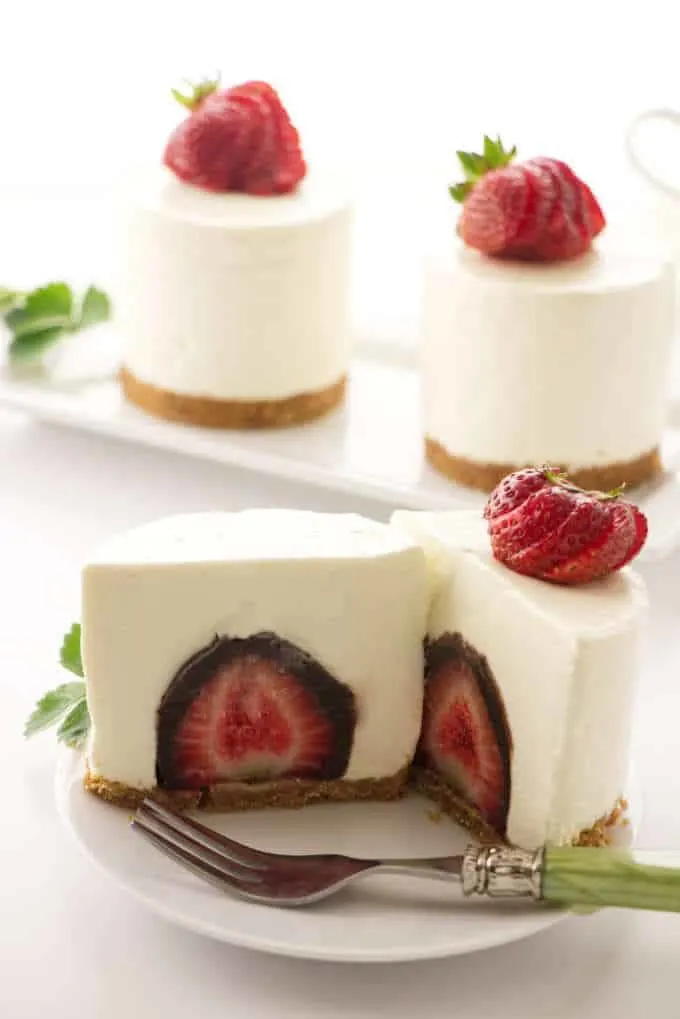 Time To Chill With Cool Summer Desserts
Next time you're looking for recipes for Summer desserts, check out our Cookie Monster Ice Cream and see the smiles on you little ones.
Or, serve our No Bake Cheesecake with a Surprise Inside and watch the amazement on your guest's face. You, and they, won't be disappointed!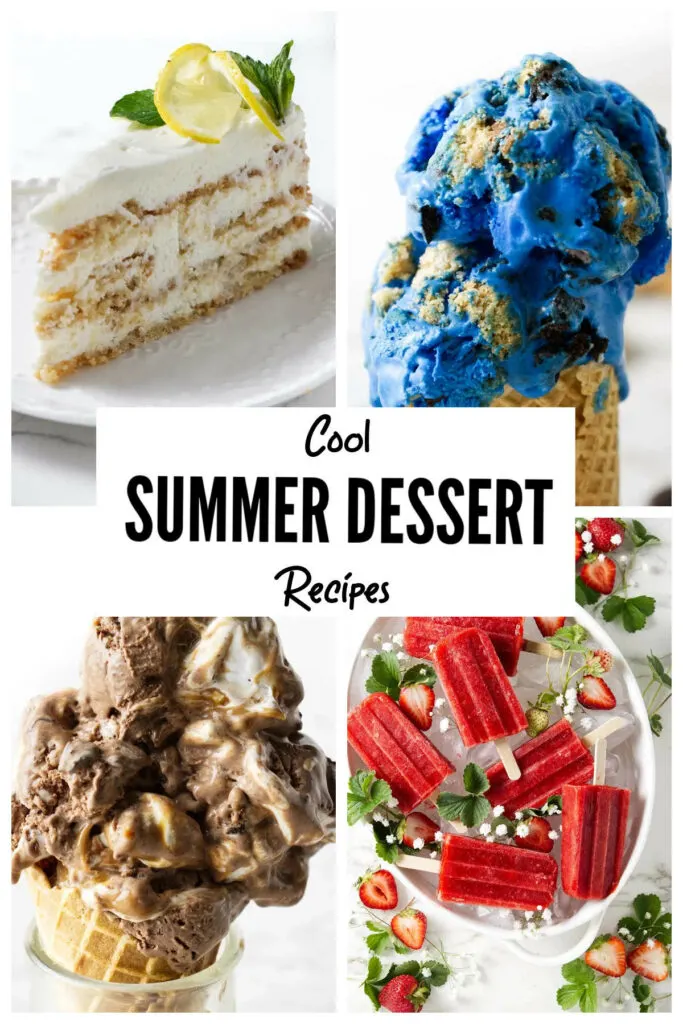 31 Chilled or Frozen Desserts Round Up
Making Summer Desserts
In this roundup, we'll share some of our favorite summer dessert recipes. These recipes include everything from popsicles and cheesecakes to sorbets and Liquid Nitrogen DOTS (yes, you can make your OWN DOTS ice cream!). We've also shared some tips below for making your own summer desserts.
Serving Options for Fun Summer Dessert Ideas
Serve ice cream in cones, bowls, or cups.
Top ice cream with whipped cream, chocolate sauce, or fruit.
Make ice cream sundaes with your favorite toppings.
Use sorbet as a base for smoothies or cocktails.
Freeze yogurt in ice pop molds for a delicious and refreshing treat.
Use Jello in your popsicles, it will keep the dripping to a minimum.
So there you have it, our roundup of the best cool summer dessert ideas. Cool in every sense of the word! Get creative and have fun with these recipes, and enjoy the sweet taste of summer!
? Tips for Success
Freeze your Cusinart or other electronic ice cream maker freezer bowl the day before so that it's completely frozen.

Always cool ice cream custard before starting it to churn.

Paper Dixie Cups are PERFECT popsicle molds, as your kid's can simply tear the paper cups off!

Have fun making unique summer desserts!
♥️More Fun Summer Dessert Ideas
❓Frequently Asked Questions
Can I make ice cream without an ice cream maker?
Yes, you can make no churn ice cream. Pour your ice cream base into a lined loaf pan and freeze. You can stir it every half hour to ensure it's super creamy also.
How do I keep my popsicles from being so drippy and messy?
Use some flavored Jello or gelatin dessert in the popsicle base. The popsicles will defrost into a gel and less messy and less drippy.
⭐️ Helpful Tools
Some of the following are affiliate links. We may receive a small commission if you click on these links and purchase something. You don't pay any extra, but it will help us keep the lights on.
Food Safety
Proper packaging in a freezer-safe container will help prevent freezer burn and maintain the quality of your frozen food.

Raw flour, uncooked custards, baking mixes, batter, and dough are not safe to eat until thoroughly cooked.

Use oils with high smoking point to avoid harmful compounds. Always have good ventilation when using a gas stove.