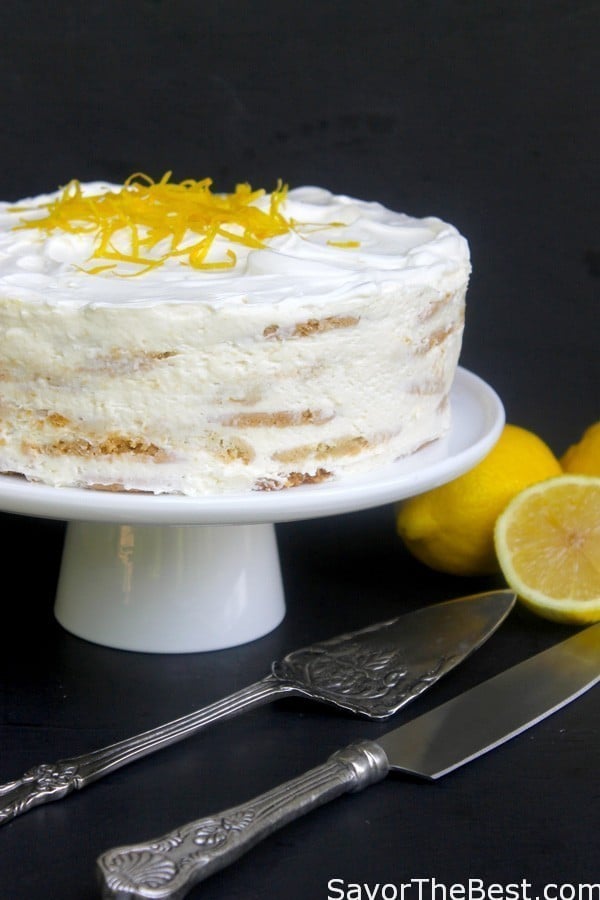 Don and I stopped at a restaurant a couple weeks ago and enjoyed a really nice dinner, a bottle of wine and some good conversation. When the waiter presented the dessert menu to us I thought perhaps I would just pass. Oh, maybe I will just look and see what they are offering. I bet you know where that goes! Well, I saw the lovely pictures of each dessert and they all looked so yummy that I thought "I will diet tomorrow". It was a difficult decision and I finally chose the lemon cream cake while Don chose the chocolate mousse. We happily sipped our coffee while anticipating our desserts.
With my first bite I looked at Don and said, "O' Lemon, Lemon, where art thou"? I know that I have mentioned before that I love anything lemon and maybe I just like a more dominate lemony taste but I was a little bit more than disappointed. So, I have taken my previously posted recipe for Mocha-Chocolate Icebox Cake and created this Lemon Cream Icebox Cake. If you have some favorite store-bought lemon cookies that you prefer using then just skip the cookie making part of the recipe and use yours.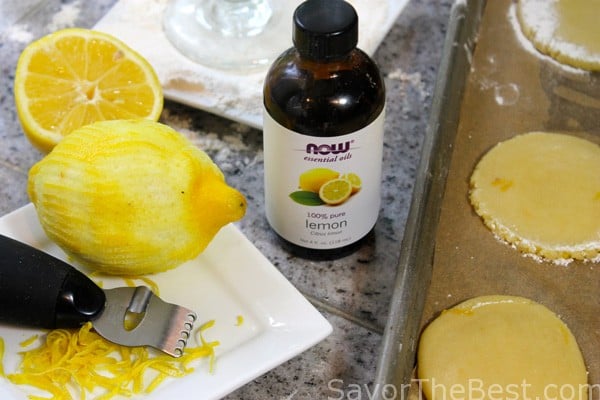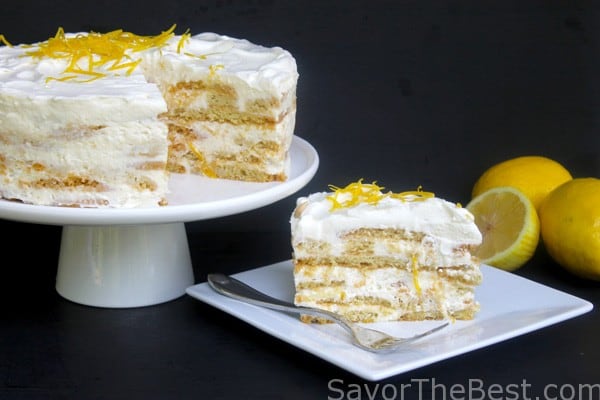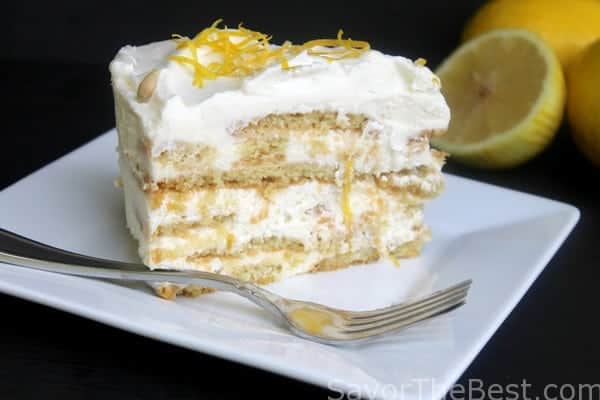 CONNECT WITH SAVOR THE BEST!
Be sure to follow us on our social media accounts
Facebook * Instagram * Pinterest * Twitter * Youtube
Did you make this recipe? We would love to hear from you. Drop us a comment below.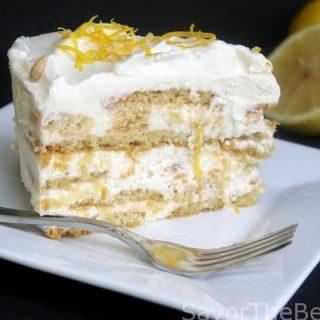 Lemon Cream Icebox Cake
Yield: 12 servings
Prep Time: 20 minutes
Cook Time: 14 minutes
Total Time: 34 minutes
An easy prepare ahead dessert that is creamy and with an intense lemon flavor.
Ingredients
Crisp Lemon Cookies
3 cups all-purpose flour
1 teaspoons baking soda
1 teaspoons sea salt
2 sticks butter, melted and cooled
1-1/2 cups granulated sugar
2 eggs
1/2 teaspoon lemon oil
1/4 cup fresh lemon juice
1 tablespoon fresh lemon zest
For the Filling:
14 ounces cream cheese, room temperature
1 cup sugar
1/4 cup fresh lemon juice
1/2 teaspoon lemon oil
zest of one lemon for garnish on cake top
2 cups cold heavy cream
25-3" crisp lemon cookies, or enough to cover the bottom 5x in a 9" springform pan
Instructions
Lemon Cookies
Preheat the oven to 375°F
Add the flour, baking soda and salt together, whisk to combine and reserve until needed.
Using a stand mixer fitted with the whisk attachment add the cooled melted butter and sugar and whip until light and creamy. Add the eggs, one at a time, add the lemon oil, lemon juice and zest, and mix until well blended.
Remove the whisk attachment from the mixer and replace with the regular beater attachment.
Add 1/3 of the flour mixture to the sugar-batter mixture and with the mixer on low-speed mix the flour as you continue to slowly add the remaining flour mix. Increase the speed to medium and continue mixing until well blended.
Drop 12 rounded teaspoons or cookie scoop onto a baking sheet lined with parchment paper spacing to allow for spreading. With a silicone spatula dipped into flour, or the bottom of a glass, flatten each of the mounds to 1/4 inch thickness. Transfer to the middle rack of the oven and bake 12-14 minutes or until the edges begin to turn slightly golden. Remove from oven and allow to cool 3 minutes on the baking sheet before placing on a wire rack to finish cooling.
Directions for the filling:
In a stand mixer, fitted with a whisk attachment, add the softened cream cheese, sugar, lemon juice and lemon oil. Whisk together just briefly, until smooth and there are no visible lumps. Stop the motor and scrape down the sides and bottom of the bowl. With the mixing speed on low, add the heavy cream and slowly raise the speed and beat until the mixture is thick and creamy and has formed firm peaks.
To assemble the cake, arrange the cookies flat in an 9-inch springform pan, covering the bottom as much as possible, fill in the spaces with broken pieces of cookies. Spread a fifth of the lemon cream mixture evenly over the cookies. Place another layer of cookies on top, lying flat and touching, followed by another fifth of the cream. Continue layering cookies and cream until there are 5 layers of each, ending with a thick layer of cream on the top. Smooth the top, cover with plastic wrap, ( or tent with aluminum foil) and refrigerate overnight.
To remove from the pan, run a thin sharp knife around the outside of the cake and remove the sides of the pan. Garnish the top of the cake with the lemon zest. Refrigerate until ready to serve and slice into wedges.
Notes
To keep covered with plastic wrap without having the wrap sticking to the cake icing, use wooden skewers or long appetizer picks inserted into several places of the cake to hold the plastic up off the icing. Or, use aluminum foil to make a tent affair.