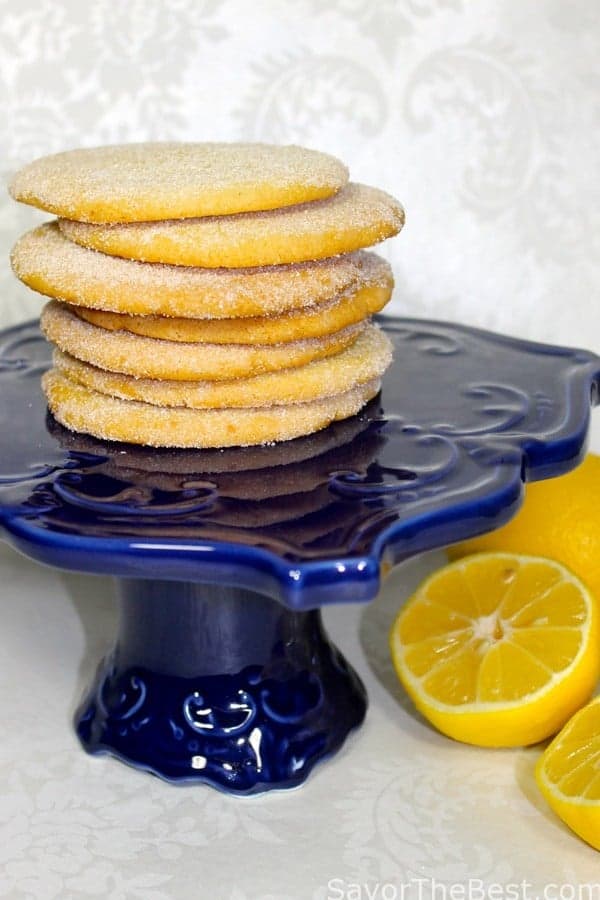 I love lemon and use it in many recipes and when I wanted a nice crisp lemon cookie for my Lemon Cream Icebox cake I developed a recipe for these crisp triple-lemon cookies specially for the cake. It is really crisp and has an intense lemon flavor with lemon juice, lemon zest and pure lemon oil and they can be addictive.
With my first attempt making these cookies I was a little heavy-handed with the lemon oil and after the cookies had baked and cooled the flavor was more lemony than when I tasted the cookie batter. I had to experiment until I got the right amount of lemon oil. Lemon oil is not anything like lemon extract as it has a more intense flavor and there isn't any alcohol in it. Also, it needs to be refrigerated as it will go rancid sitting on the cupboard shelf. It is not easy to locate and after searching in several grocery stores I finally ordered it online at Amazon.
These crisp triple-lemon cookies are perfect for my Lemon Cream Icebox Cake, that also has a lemon cream filling. So, if you are a lemon lover like me I hope you try both the cookie recipe and the Lemon Cream Icebox Cake recipe.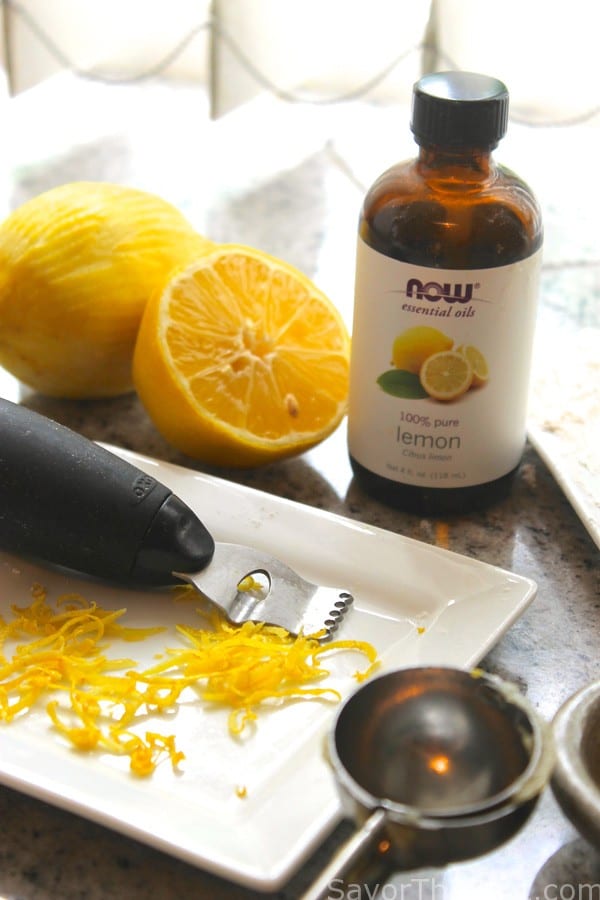 CONNECT WITH SAVOR THE BEST!
Be sure to follow us on our social media accounts
Facebook * Instagram * Pinterest * Twitter * Youtube
Did you make this recipe? We would love to hear from you. Drop us a comment below.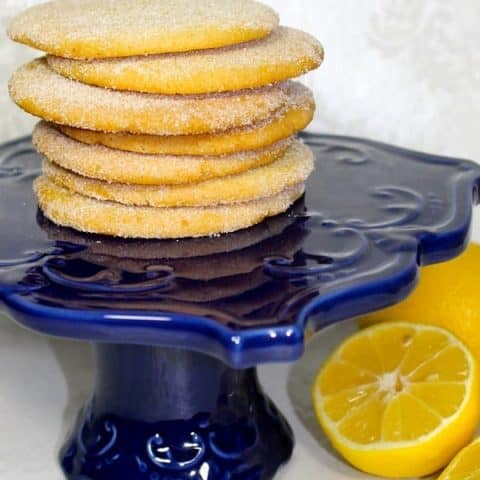 Crisp Triple-Lemon Cookies
Yield: 12
Prep Time: 30 minutes
Cook Time: 14 minutes
Total Time: 44 minutes
An easy cookie recipe that is crisp and has an intense lemony flavor derived from lemon juice, lemon oil and lemon zest.
Ingredients
3 cups all-purpose flour
1 teaspoons baking soda
1 teaspoons sea salt
2 sticks butter, melted and cooled
1-1/2 cups granulated sugar
2 eggs
1/4 teaspoon lemon oil
1/4 cup fresh lemon juice
1 tablespoon fresh lemon zest
2 tablespoons coarse sugar for finishing
Instructions
Preheat the oven to 375°F
Add the flour, baking soda and salt together, whisk to combine and reserve until needed.
Using a stand mixer fitted with the whisk attachment add the melted, cooled butter and sugar and whip until light and creamy. Add the eggs, one at a time, add the lemon oil, lemon juice and lemon zest, and mix until well blended.
Remove the whisk attachment from the mixer and replace with the regular beater attachment.
Add 1/3 of the flour mixture to the sugar-batter mixture and with the mixer on low-speed mix the flour as you continue to slowly add the remaining flour mix. Increase the speed to medium and continue mixing until well blended.
Transfer the dough to a smaller bowl, cover with plastic wrap and refrigerate for at least 30 minutes to firm up.
Drop 12 rounded teaspoons onto a baking sheet lined with parchment paper spacing to allow for spreading. With a silicone spatula dipped into flour, or the bottom of a glass, flatten each of the mounds to 1/4 inch thickness. Transfer to the middle rack of the oven and bake 12-14 minutes or until the edges begin to turn slightly golden. Remove from oven and allow to cool 3 minutes on the baking sheet before placing on a wire rack. Sprinkle with coarse sugar while still warm.
Nutrition Information:
Yield: 12
Serving Size: 1
Amount Per Serving:
Calories: 410
Total Fat: 18g
Saturated Fat: 10g
Trans Fat: 1g
Unsaturated Fat: 6g
Cholesterol: 71mg
Sodium: 415mg
Carbohydrates: 60g
Fiber: 1g
Sugar: 36g
Protein: 4g
Nutrition information is a guideline only, is calculated automatically by third-party software, and absolute accuracy is not guaranteed.