Homemade gingersnap cookies that can be baked until they are soft and chewy or a little longer for a crisp and 'snappy' cookie.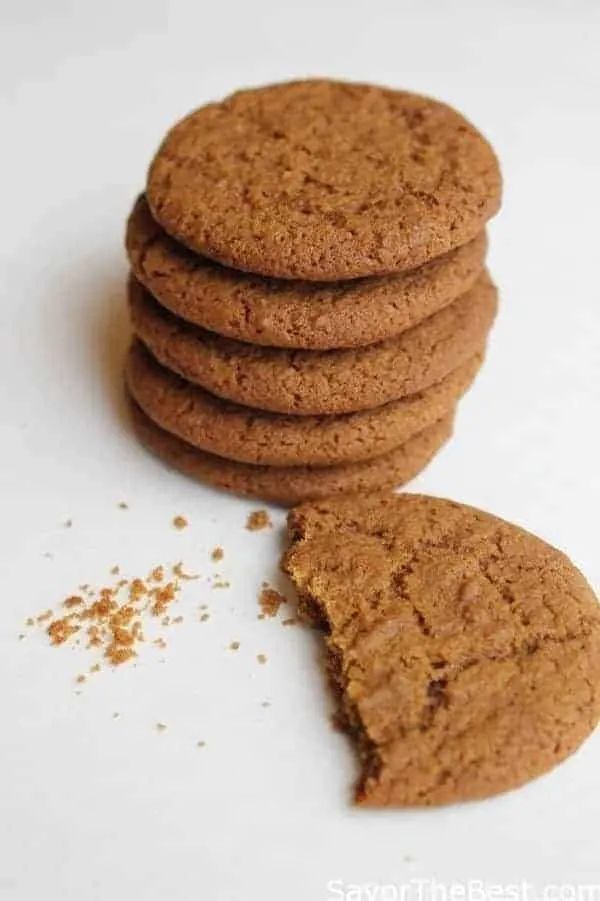 I have had this recipe for gingersnap cookies for over 20 years. I don't know where it originally came from but I'm sure it started out like most of my recipes as a slightly different blend of ingredients that was adapted to my own tastes and whimsy.
My personal recipe actually only has the list of ingredients with a note that says "325°, about 15 min. for crisp or 350°, about 8 min. for soft". The rest of the instructions are in my head because I have made the assumption that I will never have amnesia and will always recall how to make these cookies.
Actually, I have several recipes that are written like this, with just a list of ingredients and a few key words to remind me of the oven temp and baking time. Sometimes it's just a list of ingredients without any further directions. This is always a problem when someone asks me for one of my recipes and I will invariably have to take some time to write out the instructions.
This is an amazing and versatile gingersnap cookie recipe. The cookies are loaded with ginger flavor, like gingersnaps should be. The recipe can be easily adapted for either a crisp cookie or a soft chewy cookie with slightly crispy edges. I usually bake the first couple of batches at a lower heat for about 14 minutes to make some crisp cookies.
The lower heat and longer cook time allow the moisture to cook out, leaving the cookie crisp, snappy, and perfect for dunking.
Then I bump the oven temperature up to 350° and shorten the cook time to about 8 minutes which gives the finished cookie a soft chewy texture (perfect for ice cream sandwiches). Whether you're in the crispy or chewy cookie camp, you will be delighted with these cookies.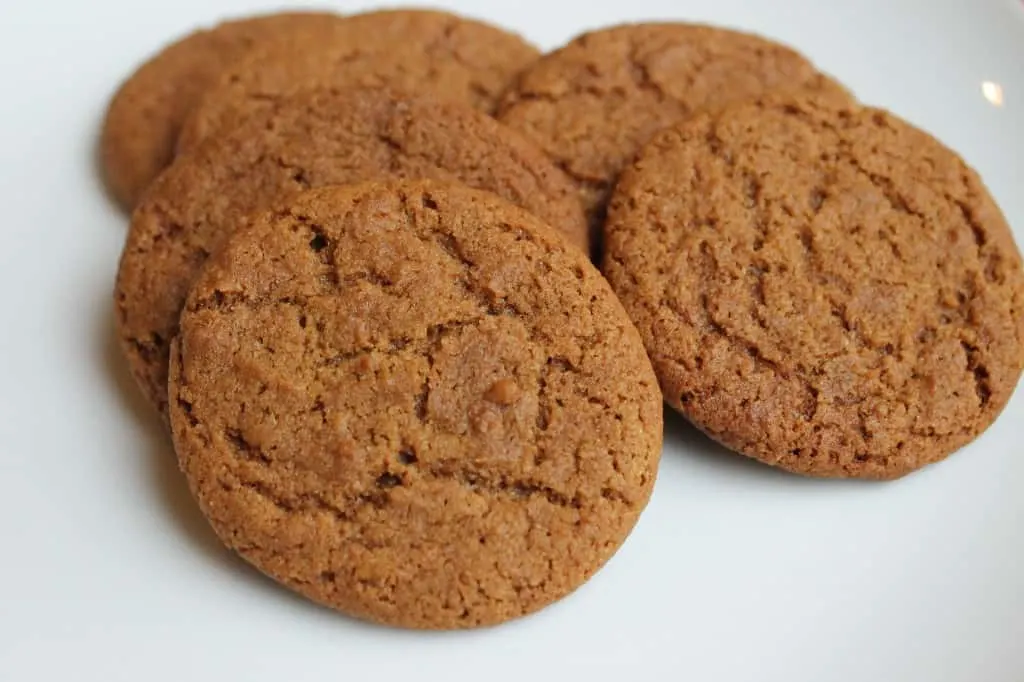 Some More Recipes You Will Love:
Chocolate cupcakes with peanut butter frosting
Crispy double chocolate cookies
Pfeffernusse (German Spice Cookies)
Connect With Savor the Best:
Please follow us on our social media accounts
Facebook * Instagram * Pinterest * Youtube * Twitter
Did you make this recipe? We would love to hear from you. Drop us a comment below.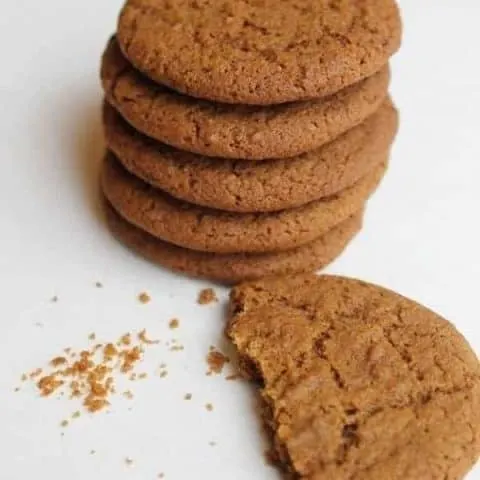 Gingersnap Cookies
A versatile gingersnap cookie that can be cooked to either soft and chewy or crisp and snappy.
Ingredients
1 ¾ cups (250 g) all-purpose flour
1 ½ teaspoons baking soda
5 teaspoons ground ginger
1 teaspoon cinnamon
¾ teaspoons ground cloves
½ teaspoon salt
¾ cup dark (150 g) brown sugar
4 ounces (1 stick, 113 g) butter, softened
¼ cup molasses
1 egg
Instructions
Preheat oven to 350° for soft, chewy cookies or 325° for crispy cookies. Grease two cookie sheets or line them with parchment.
In a medium bowl, blend together the flour, baking soda, ginger, cinnamon, cloves, and salt.
In a large mixing bowl, combine the brown sugar and butter. Beat on medium-high speed until pale and fluffy. Add the molasses and egg then blend on medium speed for 1-2 minutes until well combined.
Slowly add the flour mixture and mix on low speed for 1 to 2 minutes until combined (be sure to scrape the bottom of the bowl to ensure all the batter is blended well).
Place rounded teaspoons of dough on the prepared cookie sheets, spacing them 1 ½ inches apart.
Bake the cookies in the center of the oven at 350° for 8-10 minutes for chewy cookies or at 325° for 12-15 minutes for crisp cookies
Remove from oven and cool on wire cooling racks.
Nutrition Information:
Yield:

60
Serving Size:

1
Amount Per Serving:
Calories:

40
Total Fat:

1.7g
Sodium:

65mg
Carbohydrates:

6g
Protein:

0.5g