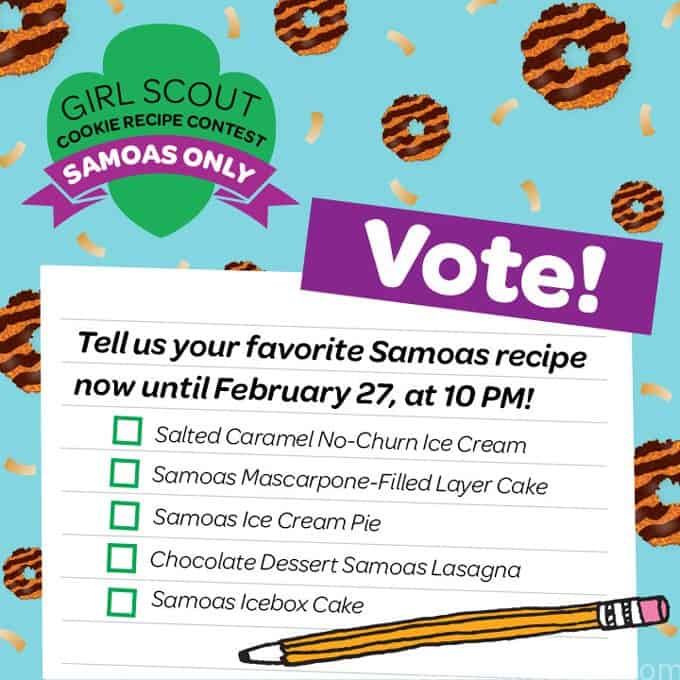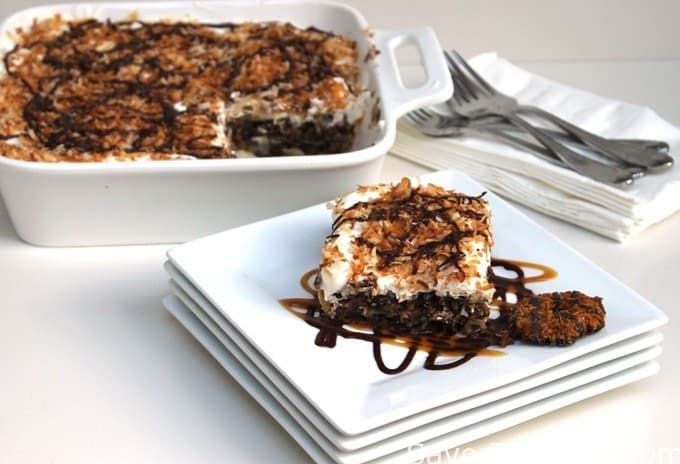 We recently published our recipe for our Chocolate Samoa Dessert Lasagna which was our contribution to the contest sponsored by the Girl Scouts of Western Washington. The contest is to celebrate the 40th year of the Girl Scout Samoa Cookie. We have just been notified that we are among the top finalists in the contest! How cool is that!
There will be three winners of this contest and they will be determined by the number of votes received for their recipes. Naturally, we would love to have your vote for our Chocolate Samoa Dessert Lasagna and it would be awesome to be the winner of this contest.
The voting process begins February 18, 2015, and ends on February 27, 2015 at 10 p.m. Savor The Best would very much like to have your vote for this great recipe. To see all the Girl Scout Samoas Cookie recipe winners and to cast your vote please click on this link Girl Scout Cookie Contest. Scroll down to the middle of the page to the large purple banner that says "Vote" and make your selection. The "submit" button is at the lower right-hand side.
The winner of the contest will make their recipe live on New Day Northwest on March 2, 2015. The sponsors are also giving coverage in the Seattle Times, Seattle Met and Seattle Magazine. This is exciting!
The Girl Scout cookie sales begin on February 27th and runs through March 15th. We are re-posting our chocolate Samoa dessert lasagna so you will be able to purchase your beloved Samoa cookies to make this crazy delicious chocolate Samoa dessert lasagna. Your vote may just be the one that makes our recipe the winner!