Whether you're grilling burgers or steak, no cookout is complete without the most essential condiments on hand. Why settle for store-bought though, when you can make homemade condiments with items from your pantry?
We've got everything from Homemade Croutons & Caesar Salad Dressing and Peach Preserves to more unique flavors like Lavender Infused Sugar and Black Aioli Sauce to Golden Turmeric Paste and Santa Maria Tri-Tip Rub.
We also have a recipes for spice seasonings that will take your grilling to the next level.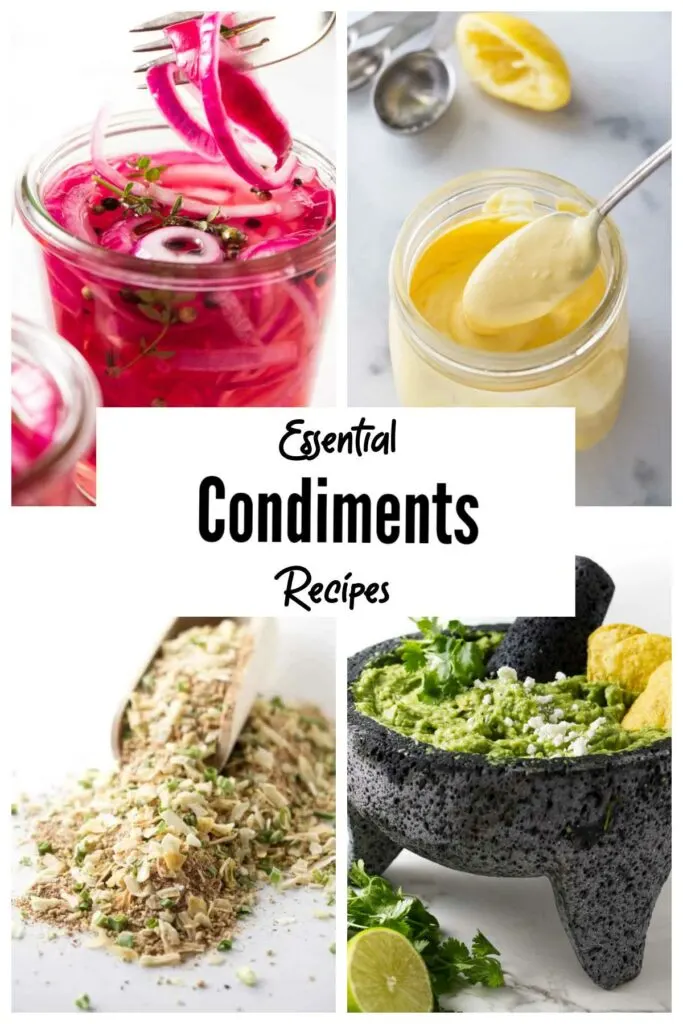 Why Make Homemade Condiments?
Making your own condiments economical, as well as fun. You get the change to create your own own 'secret sauce', or spice rub.
There are a few reasons to make any of these delicious, essential condiment recipes:
They're fresher and tastier than store-bought condiments.
Unique. You can control the ingredients, so you can be sure they're free of artificial flavors and preservatives.
Versatile. You can customize the flavors to your own taste.
They're delicious. They're a great way to use up fresh herbs and vegetables from your garden.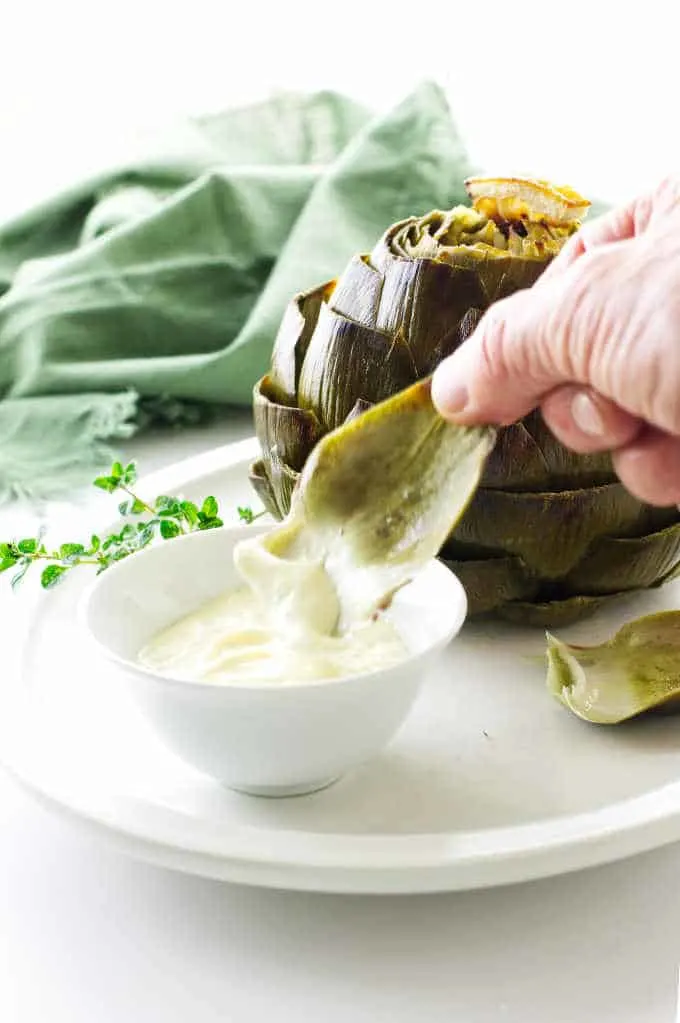 So what are you waiting for?
Next time you're looking for a special sauce, seasoning, or way to jazz up your recipe, try one of these homemade condiment recipes.
28 Essential Spices & Condiments Recipes
Popular Condiment Serving Options
These essential condiments recipes are easy to make, and they're sure to impress your guests.
Serve these condiment recipes on the side of your grilled meats and vegetables.
Use them as dipping sauces for chips, vegetables, or french fries.
Add them to sandwiches, wraps, or salads.
Use them as marinades or glazes for grilled meats.
Tips for Success
Start with high-quality ingredients.

Use fresh herbs and spices whenever possible.

Don't be afraid to experiment with different flavors.

Store your condiments in airtight containers in the refrigerator (or in a cool pantry for non-refrigerated items).
♥️Related Recipes
Frequently Asked Questions
What are some basic ingredients that I need to make homemade condiments?
Some basic ingredients that you will need to make homemade condiments include oil, vinegar, spices, pickles, fruits, juices, vegetables, tomato paste, and salt.
How long do homemade condiments last?
The shelf life of homemade condiments varies depending on the type of condiment. In general, condiments that are made with vinegar or oil will last for several months if stored in a cool, dark place. Condiments that are made with dairy products or fresh herbs will have a shorter shelf life.
How do I store homemade condiments?
Homemade condiments should be stored in airtight containers in the refrigerator. This will help to keep them fresh and prevent them from spoiling.
⭐️ Helpful Tools
Some of the following are affiliate links. We may receive a small commission if you click on these links and purchase something. You don't pay any extra, but it will help us keep the lights on.
Food Safety
Do not use the same utensils on cooked food, that previously touched raw meat.

Don't leave food sitting out at room temperature for extended periods.

Use oils with high smoking point to avoid harmful compounds.

Always have good ventilation when using a gas stove.