Our Homemade Taco Seasoning is fast, easy to make, and wholesome! Packed with incredible flavor, and ZERO preservatives, it's a taco seasoning recipe you'll be making on repeat in no time. This Mexican spice blend has a mild, smoky flavor that pairs well with any kind of meat. Taco Tuesday just got tastier (and healthier, too)!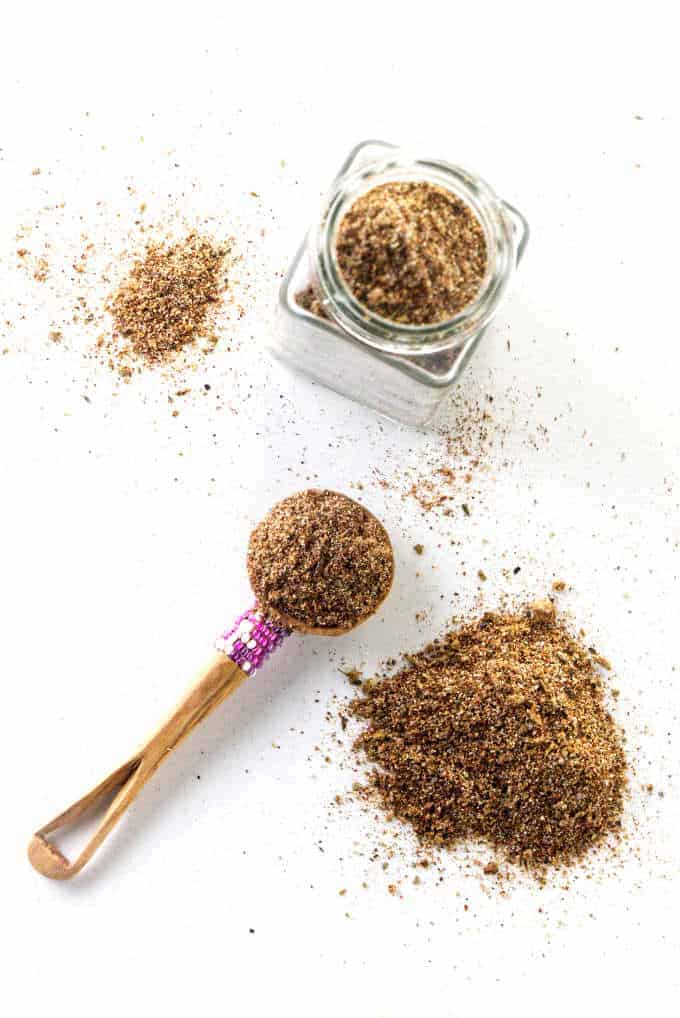 why make your own taco seasoning?
There are so many options for Mexican spice blends at the store, so why opt for homemade taco seasoning? Many of the store-bought brands of taco seasoning are made with a preservative called maltodextrin.
What is maltodextrin? If you're not familiar with maltodextrin, it's a preservative and flavor enhancer made out of vegetable starch, and it is highly processed. It's also a polysaccharide- a carbohydrate made up of sugar molecules. Maltodextrin is high on the glycemic index (even higher than table sugar!), which means it is processed in the body as glucose and can cause spikes in blood sugar. In our opinion, any chance to omit this preservative from your diet by opting for a homemade taco seasoning is reason enough!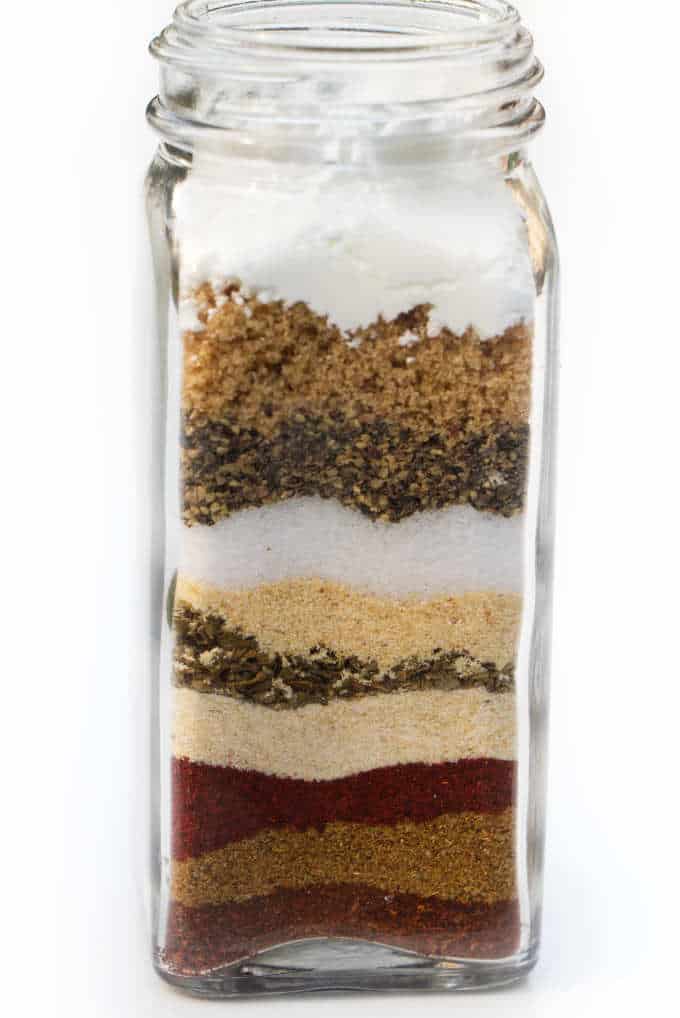 how to make taco seasoning
The ingredient list is short and the time it takes is even shorter! Here's what you need to make this smoky, homemade taco seasoning:
chili powder
cumin
chipotle chili powder (for less heat, swap in smoked paprika)
onion powder
garlic powder
salt
dried oregano
black pepper
brown sugar
corn starch (optional)
mix and store
Those two steps are all that is required to make this Mexican spice blend! Mix the ingredients together (either in a bowl or a jar), and store in an airtight container for up to six months. It'll take you about 5 minutes max, and you'll have it easily handy for all your taco needs!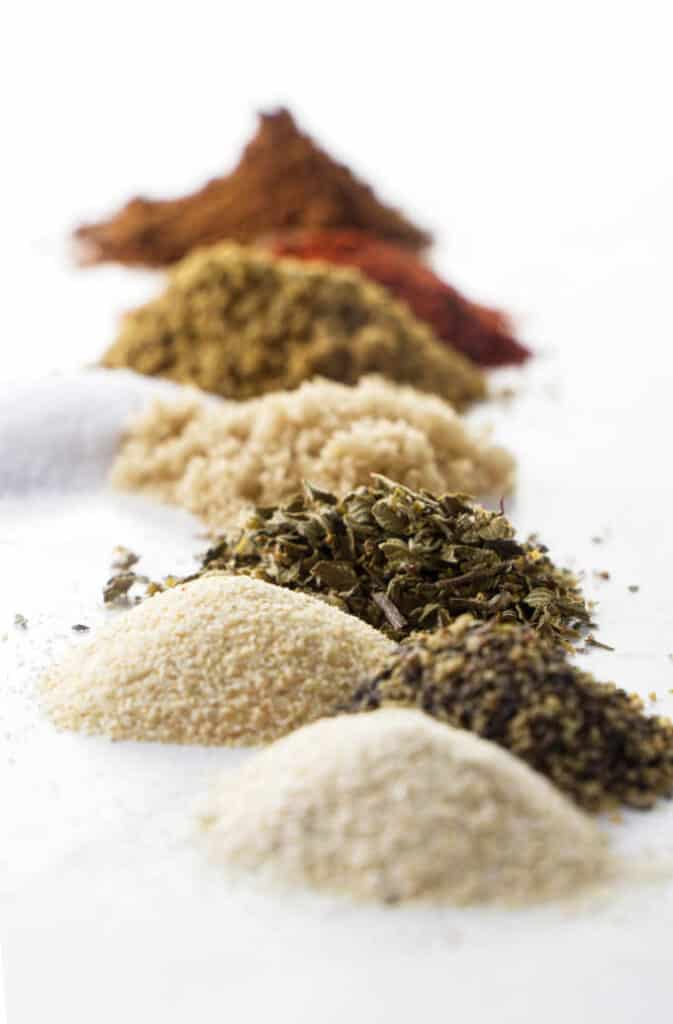 uses for homemade taco seasoning
There are so many uses for this homemade taco seasoning blend! If you're used to buying packets of taco seasoning, it's helpful to know that 3 tablespoons of this homemade spice blend is equivalent to 1 packet of the store-bought stuff.
Use the homemade taco seasoning with these Savor the Best recipes: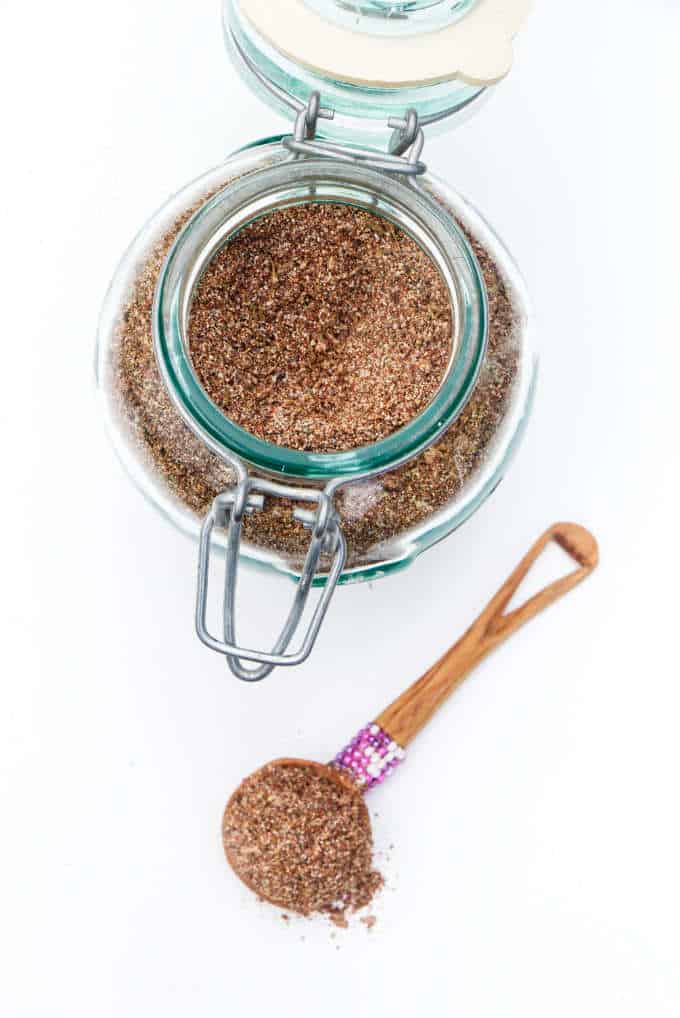 Tacos are a favorite in our household! They're quick, easy, and the perfect build-your-own meal. You really can't go wrong! It's also great to have tucked away in your pantry so you don't have to remember to grab a packet of taco seasoning the next time you're at the store.
We hope you love our smokier, healthier take on taco seasoning!
SOME OTHER RECIPES WE ARE SURE YOU WILL LOVE:
Have you ever cooked steak sous vide style? Our Sous Vide Tomahawk Steak is steak perfection, and honestly, the best steak I've ever had! Rich, juicy, flavorful, and it takes the guesswork out of getting that perfect temperature!
Baked Brie in Bread Bowl is always a favorite party app. I mean, who could really turn down melted, gooey brie with garlic and herbs and soft, sourdough bread dippers?
This Easy Chocolate Cake Filling is what any chocolate cake needs. Fluffy and similar to chocolate mousse, it's the perfect filling for a chocolate layer cake.
CONNECT WITH SAVOR THE BEST!
Be sure to follow us on our social media accounts
Facebook * Instagram * Pinterest * Twitter * Youtube
Did you make this recipe? We would love to hear from you. Drop us a comment below.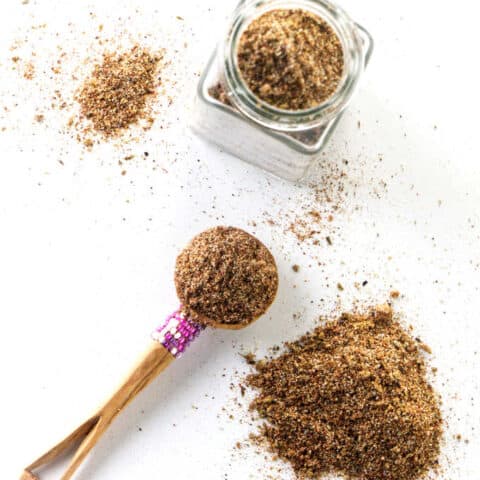 Homemade Taco Seasoning Blend
Yield: 16 Tablespoons
Prep Time: 5 minutes
Total Time: 5 minutes
This homemade taco seasoning is fast, easy and wholesome. There is a slight smokey flavor from chipotle chili powder that makes this spice blend stand out. It is more than a Mexican spice blend and goes well with any kind of meat.
Ingredients
4 tablespoons chili powder
3 tablespoons cumin
2 tablespoons chipotle chili powder
2 tablespoons onion powder
2 tablespoons garlic powder
1-1/2 tablespoons salt
1 tablespoon dried oregano
2 teaspoons black pepper
2 teaspoons brown sugar
Optional: 1 tablespoon corn starch
Instructions
Mix the spices together and store in an airtight container.
Store up to 6 months.
Notes
3 tablespoons of this homemade spice blend is equivalent to 1 package of storebought taco seasoning.
You can substitute smoked paprika for the chipotle powder if you want a little less heat.
Recommended Products
As an Amazon Associate and member of other affiliate programs, I earn from qualifying purchases.
Nutrition Information:
Yield: 16
Serving Size: 1
Amount Per Serving:
Calories: 25
Total Fat: 1g
Saturated Fat: 0g
Trans Fat: 0g
Unsaturated Fat: 1g
Cholesterol: 0mg
Sodium: 883mg
Carbohydrates: 5g
Fiber: 2g
Sugar: 1g
Protein: 1g
Nutrition information is a guideline only, is calculated automatically by third-party software, and absolute accuracy is not guaranteed.