In this round up, you'll find 18 tantalizing sourdough recipes for everything from classic sourdough bread to more creative dishes like sourdough waffles, sourdough pancakes, and sourdough pizza dough.
Whether you're a sourdough bread beginner or a seasoned pro, we've recipes using sourdough starter you'll love trying!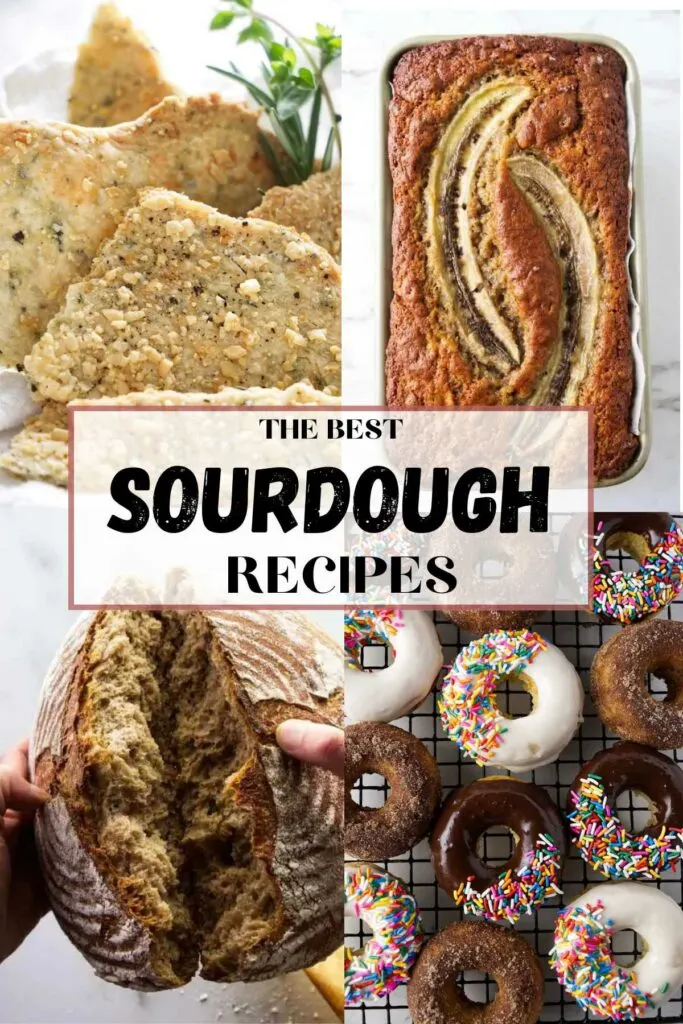 What Is Sourdough Bread?
Sourdough bread is a delicious and nutritious bread that is made using a fermented starter. The fermentation process gives sourdough bread its distinctive tangy flavor and chewy texture. You can make your own sourdough starter using our Wild Yeast Sourdough Starter Recipe.
If you're looking for a new way to enjoy sourdough besides just bread though, you'll love this round up of sourdough recipes.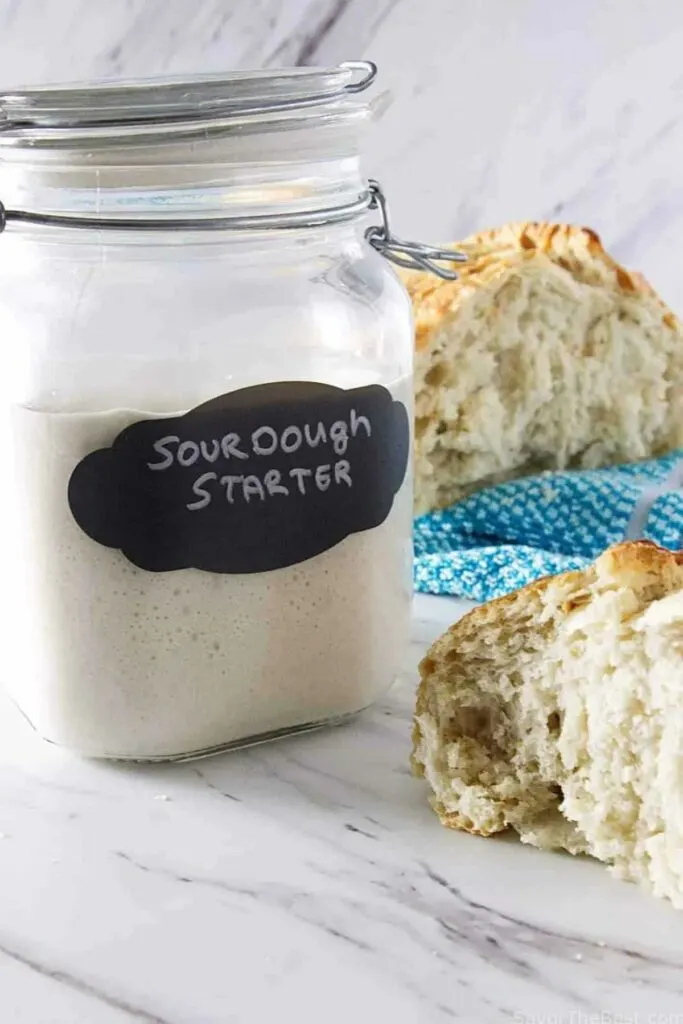 Why You'll Love This Sourdough Recipe Round Up
Easy Sourdough Recipes: Even if you're new to sourdough baking, you'll be able to follow these recipes with ease. The instructions are clear and concise, and the photos make it easy to see what each step should look like.
Versatile: Each of our sourdough recipes can be easily adapted to gluten-free flours, different mix-in's, made dairy free, or even vegan, as desired.
Nutritious: Sourdough bread is a healthy prebiotic that is beneficial to the gut biome. The fermentation process also helps to break down the gluten in sourdough bread, making it easier to digest for people with gluten sensitivities.
Sourdough Roundup
In this round up, you'll find 18 tantalizing sourdough recipes for everything from classic sourdough bread to more creative dishes like sourdough waffles, sourdough pancakes, and sourdough pizza dough.
Begin Your Sourdough Journey
Sourdough recipes continue to be a favorite among bakers and food enthusiasts for the distinctive tangy flavor that complements so many baked goods. The natural fermentation process gives sourdough recipes their distinctive flavor.
Beyond the classic sourdough loaf, sourdough recipes can also be used to create a variety of other baked goods, from sourdough pancakes and waffles to sourdough pizza dough and sourdough pastries. The possibilities are endless!
Tips for Sourdough Success
Start with a strong starter. A strong starter is more likely to give you good results. If you're just starting out, it's a good idea to get your starter from a friend or sourdough baker who has a reliable one. You can also find sourdough starters for sale online.

Use the right flour. Sourdough breads and recipes using sourdough starter are best made with high-protein flour, such as bread flour, spelt flour, or whole wheat flour. These flours have more gluten, which helps to give sourdough bread its chewy texture.

Proof the dough in a warm place. Proofing is the process of letting the dough rise in a warm place. This allows the wild fermented yeast in the dough to grow and produce carbon dioxide, which gives the bread its rise. The ideal temperature for proofing sourdough bread is between 75 and 80 degrees Fahrenheit.

Have fun! Baking with recipes using sourdough starter can be fun and rewarding. Don't be afraid to try new things and see what you can create!
♥️More Bread Recipes
❓Frequently Asked Questions
What kind of flour should I use for sourdough bread?
Any that favors your recipe, but high protein flour has more gluten which is beneficial when developing the texture of sourdough.
What can I do with leftover sourdough starter?
There are SO many things you can make with leftover sourdough starter. Easy sourdough recipes include pancakes, waffles, muffins, and even pizza dough.
⭐️ Helpful Tools
Some of the following are affiliate links. We may receive a small commission if you click on these links and purchase something. You don't pay any extra, but it will help us keep the lights on.
Food Safety
Raw flour, baking mixes, batter, and dough are not safe to eat until thoroughly cooked.

After handling raw batter or dough, it is important to wash your hands, utensils, and surfaces thoroughly.

Test baked goods with a toothpick or instant-read thermometer in the center of the baked goods to ensure they are done baking.

Use oils with high smoking point to avoid harmful compounds. Always have good ventilation when using a gas stove.