As summer winds down, you may be searching for cool and refreshing beverage recipes to beat the heat. Whether it's a relaxing weekend or an exciting evening out with friends, sometimes all you need is a flavorful drink in hand to make any situation more enjoyable.
From classic favorites like flavored lemonades and breakfast smoothies that will tantalize your taste buds, this collection of delicious beverage recipes has something for everyone!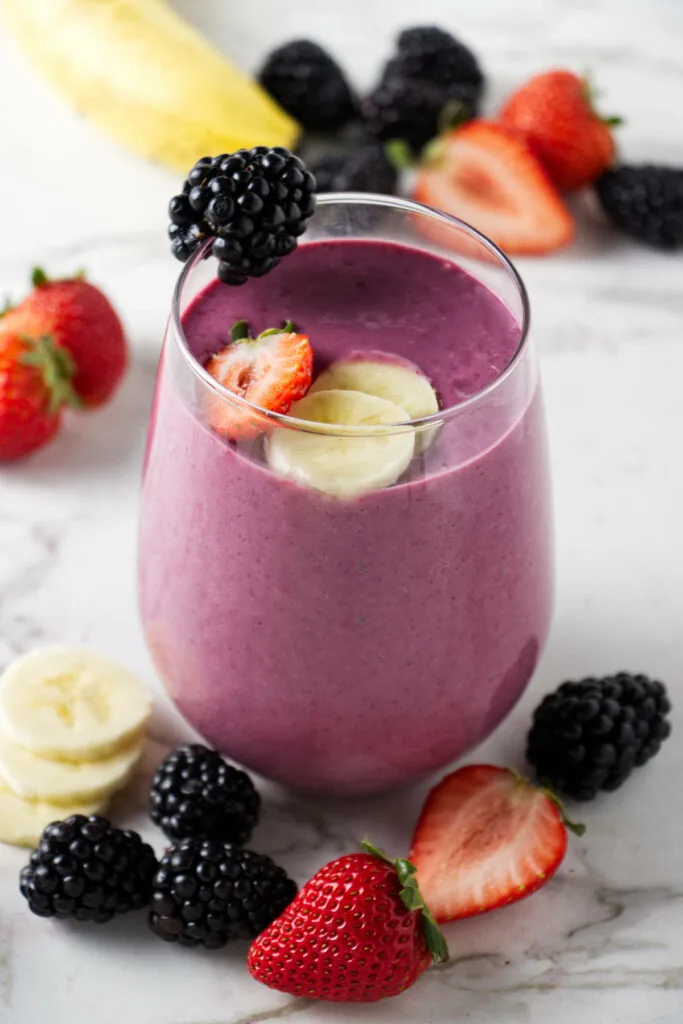 Why you'll want to try these delicious beverage recipes
Get your creative juices flowing by trying some new beverage ideas – they're sure to become instant favorites. These refreshing recipes are:
Easy to make. We've provided easy to follow picture tutorials for each recipe!
Quick to make. We know you're busy, so you can whip these beverage recipes up quick in the morning, or to wind down in the evening.
Versatile. While most of our beverage recipes are non alcoholic, you can add fortifications if you prefer!
They're delicious. From our breakfast smoothie recipes, Holiday drinks, to refreshing summer coolers, you'll find they are all simply delicious.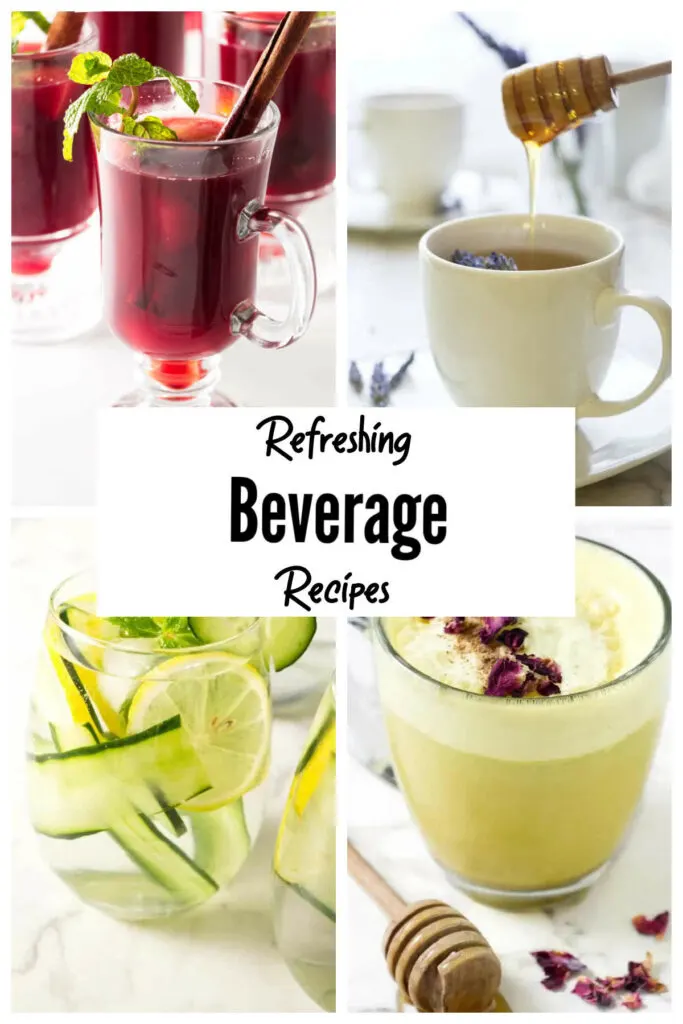 This Round's On Us – Something For Everyone
So grab yourself a glass or mug (or two!), and let's get into these drink recipes!
16 Refreshing Beverage Recipes
Perfect For Parties And Gatherings
These delicious beverage recipes are a great way to enjoy a refreshing and delicious drink during the summer or Holidays. They're perfect for parties, gatherings, or just a relaxing day at home.
No matter how you enjoy them, these non-alcoholic beverage recipes are a great way to stay hydrated and healthy.
Homemade lemonades are a great way to start your day. They're refreshing and energizing.
Teas are a great way to relax after a long day. They can help to calm your mind and body, and they can also help to improve your sleep.
Punches are a great way to celebrate with friends and family. They're festive and fun, and they're sure to please everyone at your next party.
Tips for Success
Garnish your beverages with fruit, herbs, or flowers for a touch of elegance.

Use fresh, ripe fruits and vegetables for the best flavor.

Experiment with different flavors and combinations to find your favorites.

Have fun! If adding alcohol, please drink responsibly.
Amuse-Bouche Appetizers
Some complimentary appetizers to serve with our refreshing beverage recipes include:
Frequently Asked Questions
What is the best way to juice lemons?
You can use a lemon juicer or a hand-held citrus press. If you're using a lemon juicer, make sure to roll the lemons on the counter first to help release the juices.
What are some tips for making great tea?
Start with fresh, cold water, use the correct amount of tea leaves, don't over steep the tea, or it will become bitter.
What are some good substitutes for alcohol in punch and other holiday beverages?
To make a non-alcoholic punch, you can use fruit juices, sparkling water, or even club soda. You can also add some non-alcoholic liqueurs, such as vanilla extract or almond extract, to give your punch some extra flavor.
Can I make breakfast smoothies with any fruits and vegetable combinations?
Yes, get creative! You can sneak veggies in your children's breakfast smoothies by combining with sweet fruits like banana, mango, and strawberries!
Helpful Tools
Some of the following are affiliate links. We may receive a small commission if you click on these links and purchase something. You don't pay any extra, but it will help us keep the lights on.
Food Safety
Use pasteurized eggs when making eggnog with raw egg.

Only add alcohol to beverages when the guests are aware of the alcoholic content.

Chill tea and lemonades before serving over ice to prevent diluting the beverage.

Use oils with high smoking point to avoid harmful compounds. Always have good ventilation when using a gas stove.