This strawberry protein smoothie is a meal in a glass. It is quick to prepare, low-calorie, low-fat and a healthy dose of protein.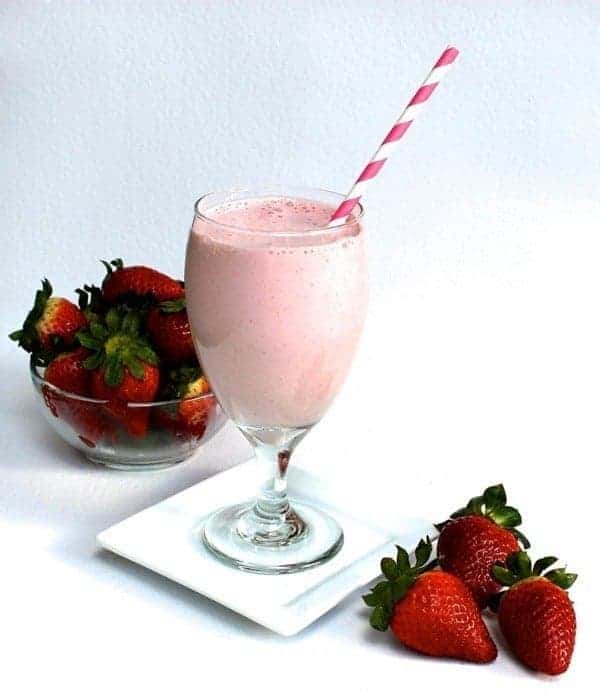 Happy New Year everyone! It is a brand new year and I know 2014 is going to be a really good year. I am not going to make any New Year's resolutions this year, I am just going to make an extension of the ones from last year which was an extension from the previous year. Namely, lose an accumulation of 25 pounds, eat healthy, stay happy and faithfully do my workout. I have a treadmill, an elliptical and a variety of different sized hand weights and that is the plan.
Every year I start out the holiday season with good intentions of not over doing all the eating of the cookies, candies and fat-laden goodies that pack on the calories. I do really well through Thanksgiving and the early part of December but gradually I begin to nibble here and there and then it seems to escalate and get out of control as the new year approaches. Can anyone relate???
A protein drink is a good breakfast for me whenever I want to get a quick start on a diet plan. I have found that a nice thick protein smoothie will keep my hunger pangs under control until lunch time. Instead of using ice cubes I either buy frozen fruit or freeze my fresh fruit which is the secret to a thick creamy shake. Frozen banana chunks are also so good in a protein smoothie giving it an extra creamy-ness; also, adding vegetables and leafy greens is a good way to increase your nutrient quotient. Sometimes I add a handful of spinach or kale in with the fruit and surprisingly, there isn't any change in the taste.
This strawberry protein smoothie is one of my favorites, it is thick and creamy and satisfies that craving for sweets. I use a good protein powder that is low in fat and calories then sweeten the smoothie with Truvia.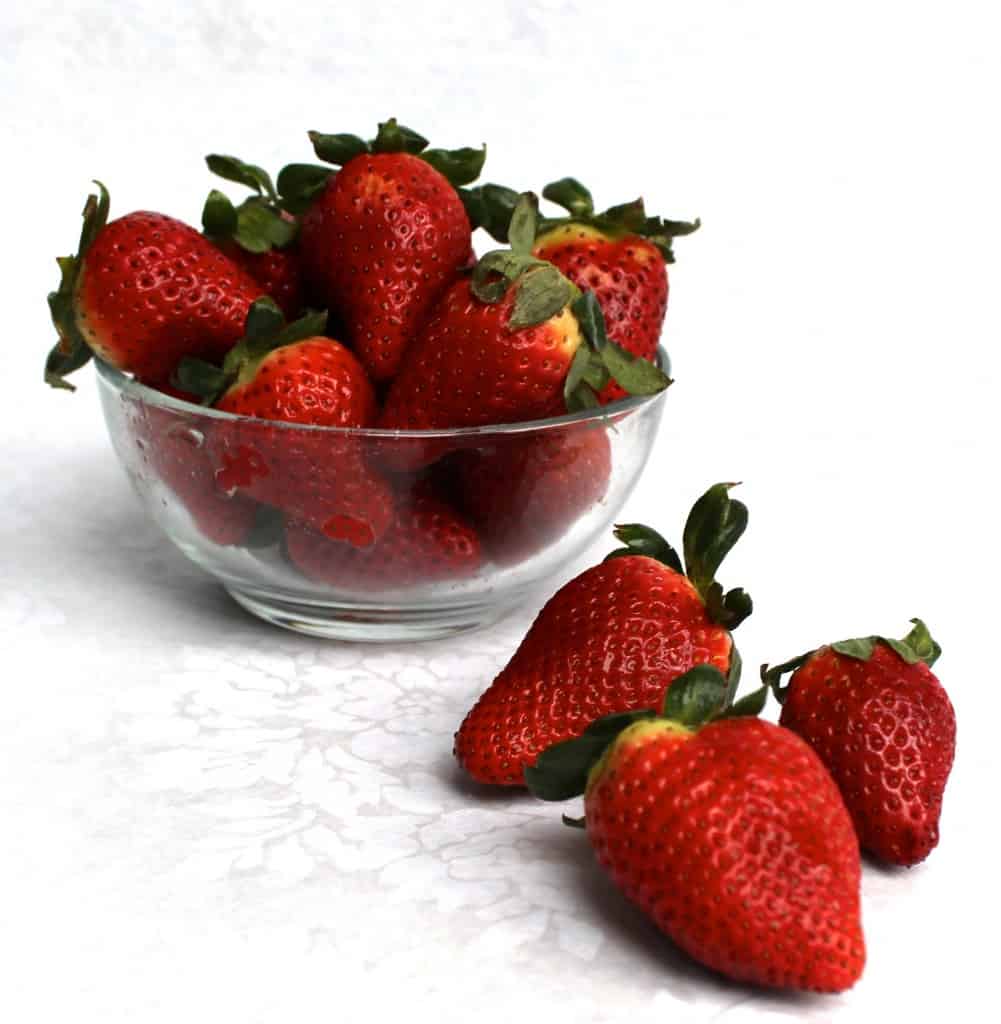 SOME OTHER RECIPES WE ARE SURE YOU WILL LOVE:
Roasted garlic-herb mushrooms and butternut mash
Creamy roasted tomato basil soup
CONNECT WITH SAVOR THE BEST!
Be sure to follow us on our social media accounts
Facebook | Twitter | Youtube | Pinterest | Instagram
If you make one of our recipes, snap a photo and tag it @savorthebest on Instagram and hashtag it #savorthebest
Yield: 1 serving
Strawberry Protein Smoothie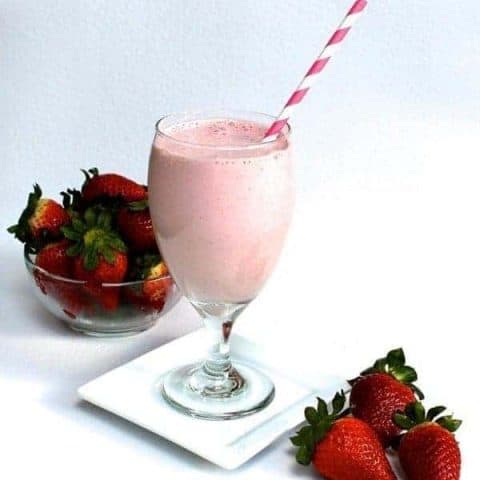 This recipe for a strawberry protein smoothie is a meal in a glass. It is quick to prepare and low-calorie, very low-fat and a healthy dose of protein.
Prep Time 5 minutes
Total Time 5 minutes
Ingredients
1-1/2 cups almond milk
1 scoop protein powder
1 teaspoon vanilla
6 oz. frozen strawberries (about 5 or 6)
Instructions
Place all ingredients into the blender in the order listed and secure the lid. Blend on the lowest speed for five seconds and slowly increase speed to maximum.
Blend for one minute or until desired consistency is reached.
Nutrition Information:
Yield:
1
Serving Size:
1
Amount Per Serving:
Calories: 228
Total Fat: 5.5g
Saturated Fat: 1g
Cholesterol: 50mg
Sodium: 300mg
Carbohydrates: 31g
Fiber: 4.4g
Sugar: 13g
Protein: 22g