Our granddaughter, Cora, came for a visit yesterday and stayed overnight. She is almost 14 years old and such a sweet, good natured, fun young lady. We had an exciting and fun time together and I had some surprises waiting for her.
Our schedules at the Winter school break did not allow us to get together for an overnighter so this is her Spring break and we were both looking forward to our visit.
I know how Cora likes orange creamsicle so I thought it would be fun to fix an orange creamsicle soda as a surprise for her. We also colored some Easter eggs as she, her mommy, daddy and three-year-old brother, Sheamus, will be joining us for Easter dinner next week.
We are really, really hoping that it will be a sunny day on Easter Sunday as we have a nice big, woodsy backyard to hide all the Easter eggs. In Washington, you just never know what sort of weather will show up.
When our grandsons, Aidan, Travis, and Joshua were still youngsters they would stay overnight at our house and occasionally I would make them Italian cream sodas which is very similar to this orange creamsicle soda. Now it is Cora's turn, her little brother, Sheamus, will have his turn for a sleep-over next year. But, Grammy will make them each an orange creamsicle soda on Easter Sunday.
I spotted this cute little egg mold in the craft store and thought it would be a fun activity for Cora and I to do together. It cost $10 and really isn't something I would use more than once a year so $10 seemed a tad bit expensive to me. However, what is $10 compared to priceless memories! We baked little egg-shaped cakes in the mold and decorated them with all the pretty cake decorations that I bought.
It was a beautiful sunny day and outside on our deck was perfect for our egg coloring and decorating activity. Dahn had joined us for our fun day and she and Cora had put together some cake batter and baked the egg-cakes in the mold and all three of us dyed eggs and decorated the baked egg-cakes.
When all the eggs had been colored, Cora was still in the egg-coloring mindset and began experimenting with the idea of dripping food coloring directly from the color bottle onto a colored egg and then re-dipping it in the cup of color.
The effect was stunning! We couldn't stop with just doing one egg but had to do several just to see how they looked. One looked tie-dyed, one looked like the planet Earth and still another looked like a fireball. Gorgeous Easter eggs!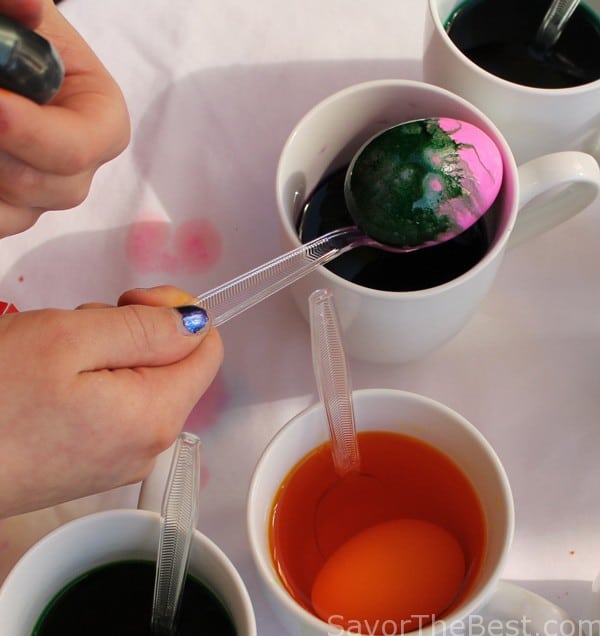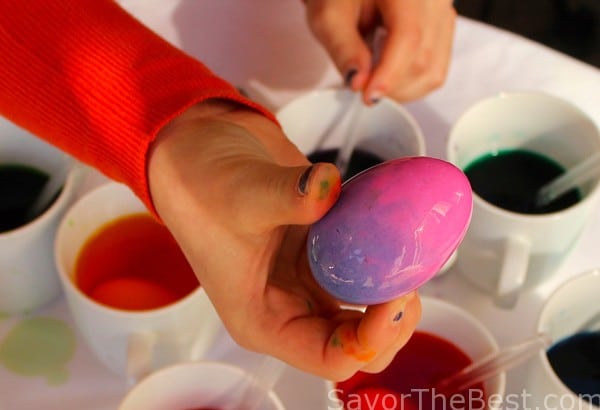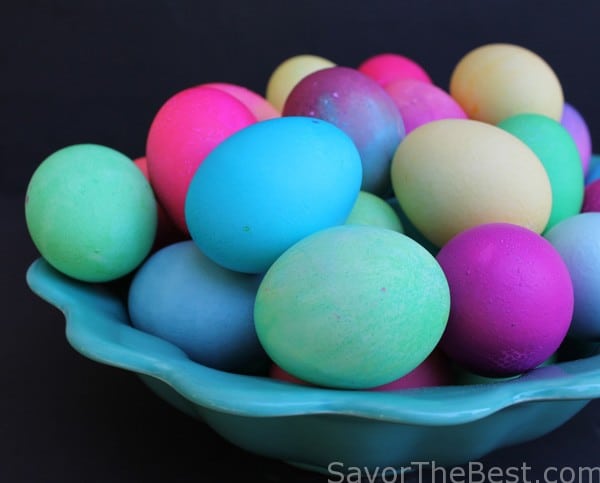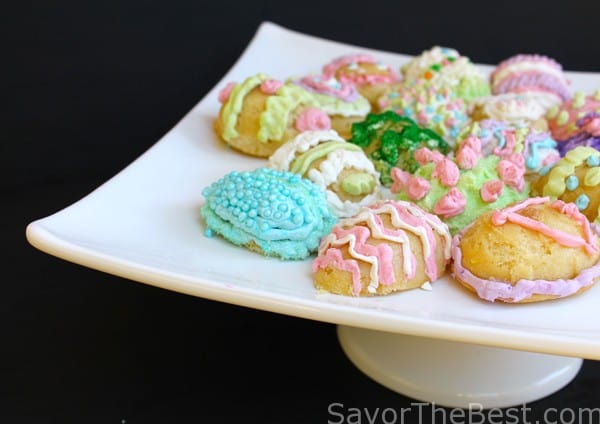 Next, we had about two dozen of the cake eggs to decorate. Cora and Dahn had made some Italian meringue butter-cream icing which we colored and divided into five piping bags. The cakes themselves were a little disappointing as they did not release from the silicon mold well even after spraying with non-spray. On the second batch, we tried flouring the mold first and that worked a little better.
We had to discard a few cake-eggs that broke up but we still had a nice supply to decorate. Next time we do this we will use a sugar cookie dough pressed into the mold. We did not expect any kind of "professional look" but they were still very pretty when we finished. This was such a fun day and like I said before, Priceless Memories!
Yield: 1
Orange Creamsicle Soda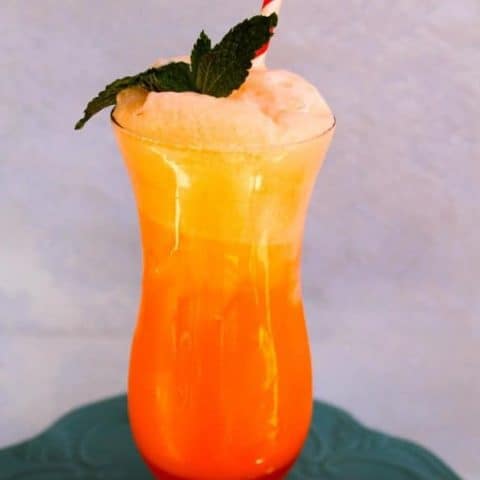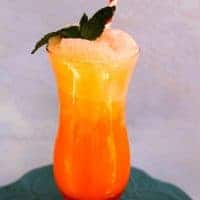 A cool, creamy, frosty soda flavored with orange syrup and topped with orange sherbet and vanilla ice cream.
Prep Time 5 minutes
Total Time 5 minutes
Ingredients
For each one-glass serving
2 ice cubes
1-1/2 cups club soda
1/4 cup Orange Torani Syrup
1 scoop orange sherbet
1 scoop vanilla ice cream
Fresh mint for garnish
Instructions
Add 2 or 3 ice cubes to a glass and pour in the club soda and orange syrup. Use a small ice cream scoop and add one (or two) scoops of sherbet and vanilla ice cream. Top with a sprig of mint.