If you have been following our blog for a while you would have noticed that we love our wines! To steal a quote from Julia Child, "We enjoy cooking with wine, sometimes we even put it in our food." Our one rule is to enjoy it! With the holidays nearly here, we want to share with you our choices of some good inexpensive party wines that we have tested, tasted and enjoyed.
The wines in this selection will not break your budget and they are all priced under $20 per bottle. They can also be found in your local grocery store or wine shop.
This is not a sponsored post. We just want to help you plan for the holidays and all the parties that will inevitably follow. You don't have to break the bank to enjoy good wine with friends.
Wines are famous for complimenting food. The general rule when pairing wine with food is the heavier, richer and spicy foods go better with a red wine. The lighter foods such as chicken, fish, and creamy-sauced foods are complemented well with white wines. For a wine with dessert go for a sweet wine.
White Wines: Serve with Appetizers, Fruit, and Cheeses:
Oyster Bay Sauvignon Blanc, 2016
New Zealand, Marlborough
Wonderful floral fragrance, Crisp citrus notes, and tropical flavors
$10.99 (Fred Meyer)
Chateau St. Jean, Chardonnay, 2016
Sonoma, CA
A dry chardonnay, light on the oak with notes of lemon, pear and a hint of vanilla
$12.99 (Safeway)
Lamarca, Prosecco
Oderzo, Italy
Sparkling wine, extra-dry with a bouquet of apples and peaches
$11.99 (Costco)
Red Wines: Serve with: Spicy appetizers, Beef, Lamb, Spicy Pasta Dishes, Pork
Portteus Cabernet Sauvignon, 2013
Zilla, WA
Big bold full-bodied wine with tones of cherry and vanilla
$16.99 (Fred Meyer)
Seghesio Zinfandel, 2016
Sonoma, CA
Bold accents of raspberry, blueberry, and spicy flavors
$17.89 (Costco)
Root: 1, Carmenere 2017
Colchagua Valley, Chile
Full-bodied and fruity with plum, cherry and a hint of smoke
$9.99 (Safeway and Total Wine)
Did You Know:
A bubbly sparkling wine can be grown anywhere, only sparkling wines grown in the Champagne region of northeast France can officially be called Champagne.
A crop of newly-planted grape vines takes about four to five years to grow and produce grapes before it can be harvested.
It will take 1,000 pounds of grapes to make a barrel of wine. A standard wine barrel contains about 60 gallons, 300 bottles of wine or 25 cases. That is a lot of wine!
WHAT ARE YOUR PICKS FOR GOOD INEXPENSIVE PARTY WINES?
If you have some favorites to add to our list we would love to hear from you. Drop a comment below and let us know if you have some great inexpensive wines to recommend. Heck, we even like to hear about the really expensive ones. 🙂
SOME RECIPES WE ARE SURE YOU WILL LOVE WITH THESE WINES:
Beef Steak Bites with Fresh Horseradish Aioli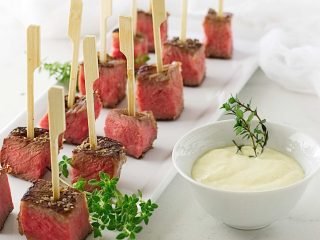 Mascarpone and Smoked Salmon Bruschetta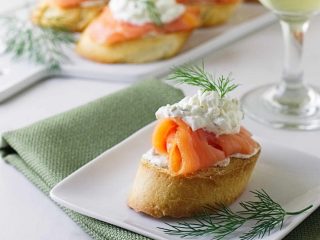 Red Wine Braised Beef Short Ribs
Lemongrass-Coconut Steamed Mussels
CONNECT WITH SAVOR THE BEST!
Be sure to follow us on our social media accounts
Facebook * Instagram * Pinterest * Twitter * Youtube
Did you make this recipe? We would love to hear from you. Drop us a comment below.