Mothers Day is almost here. If you're wondering what to make, we have some ideas that will make planning a menu much easier. Here is our roundup of Mother's Day Brunch Recipes.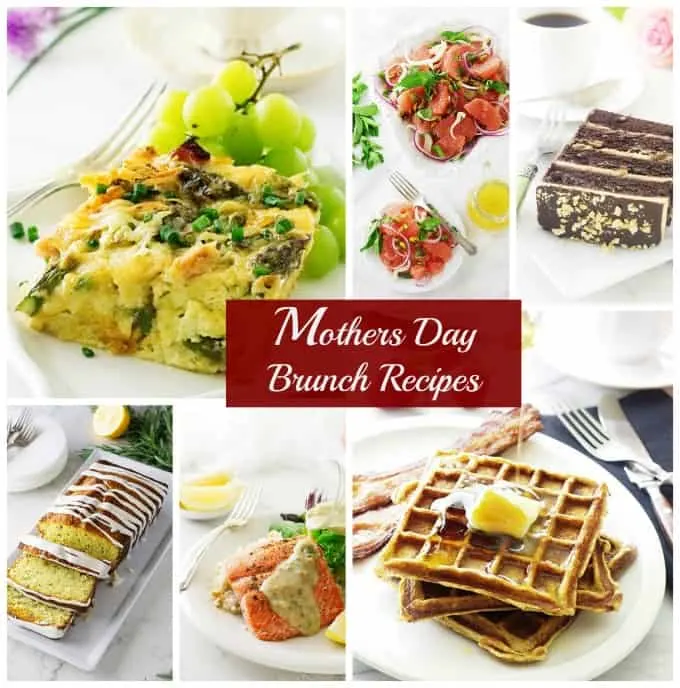 You don't have to be a mother to celebrate Mothers Day. Mothers Day is about celebrating all Mothers but mostly it is about giving thanks and honor to God for all mothers.
Mothers are a precious gift from God and Mother's Day is an opportunity for us to express gratitude for His gift in a tangible way. What better way to show the evidence of your gratitude than to serve a mother in your life with a beautiful meal and your fellowship.
"Honor her for all that her hands have done…"Proverbs 31:31
I hope that this Mother's Day you have an opportunity to honor all the mothers and mothers-to-be that are in your life.
Mother's Day Brunch Recipes
Make Mother's day extra special and start the day off with a delicious brunch. Check out these brunch recipes and create a menu that will make mom feel especially appreciated.
If you are looking for some gift ideas, check out our discounts page.