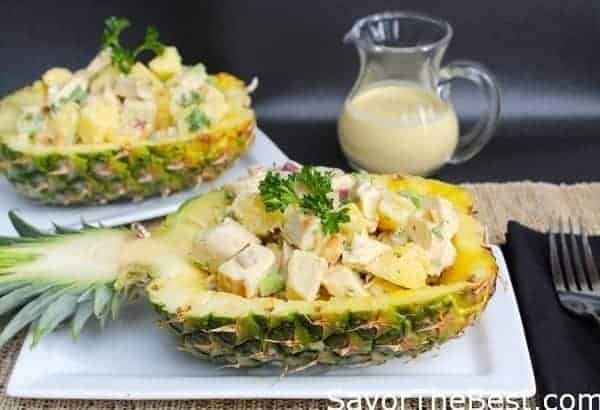 When we lived in the Philippines we would often drive our car to Manila and spend a couple days shopping in the big city or seeing an attraction at the convention center.
We also loved visiting with our friends Dennis and Gwen and going to the school swim meets. Denny and Gwen also had four children that were close in the ages of our two youngest and all of the kids were active in the swim teams of their schools. Their kids went to the International School in Manila while ours went to the school on the naval base and the schools had competition swim meets quite frequently.
Actually, it was at a swim meet between the two schools where we first met Denny and Gwen. All four of their kids were among the top best swimmers and really tough competitors. Through the years we have remained good friends and it is so very interesting to see the twists and turns that have taken place in all of our lives over these past 37 years.
One of the fancy upscale hotels in Manila had a restaurant that we enjoyed and we stopped there often. The restaurant was called The Cellar and it had a lot of ambiance, plus a huge display of wines to choose from.
They also had a wonderful menu and this chicken salad was one of my favorites. Even back in those days, I was dissecting my meals at restaurants and I carefully noted everything so I could do it myself.
The salad was served in half of a pineapple which had been scooped out to make a shell then it was filled with chicken, pineapple pieces, celery, onion and cashews with a curry-mayo type dressing.
I have switched the cashews for toasted blanched almond slivers but sometimes I use toasted walnuts. The chicken is lightly moistened with a curry-mayo dressing and then heaped into the scooped out pineapple shell.
Pineapples are readily available in the grocery stores right now and seeing them has inspired me to share this recipe with you. I hope you enjoy it.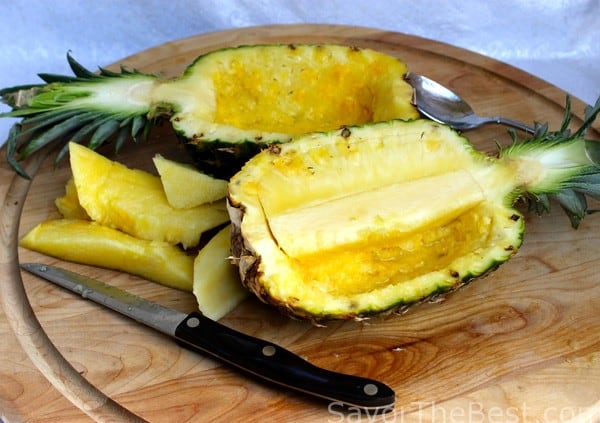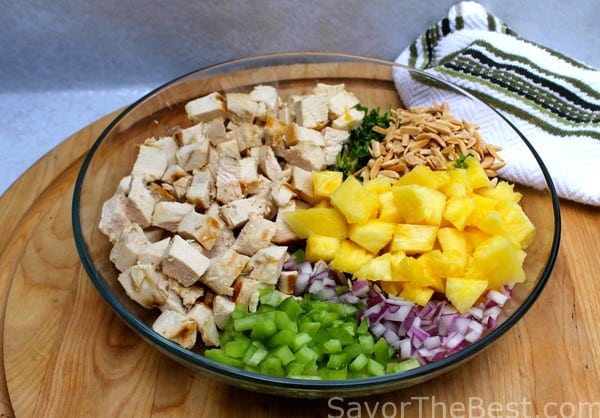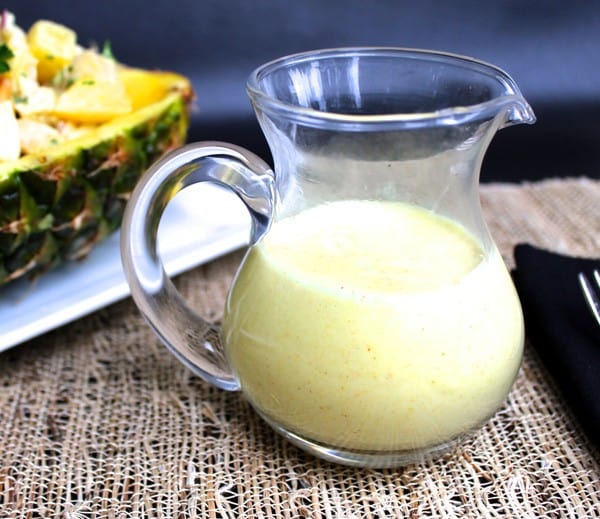 CONNECT WITH SAVOR THE BEST!
Be sure to follow us on our social media accounts
Facebook * Instagram * Pinterest * Twitter * Youtube
Did you make this recipe? We would love to hear from you. Drop us a comment below.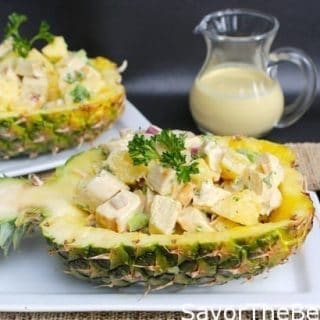 Pineapple-Chicken Salad with Curry Dressing
Yield: 4 servings
Prep Time: 40 minutes
Total Time: 40 minutes
A delightful mix of chicken and pineapple with a delicate creamy curry dressing.
Ingredients
2 fresh pineapples, cut in half and scooped out
2 cups fresh pineapple cut into bite-size pieces
4 cooked, chilled chicken breasts (6 ouches each) cut into bite-size pieces
2 stalks of celery 8" long, diced
1/2 red onion, diced
4 tablespoons chopped fresh parsley
1/2 cup blanched almond slivers, toasted
1/2 cup Creamy Pineapple-Curry Dressing
Creamy Pineapple-Curry Dressing
1/2 cup fresh pineapple juice
2 tablespoons fresh lemon juice
1 garlic clove, minced
1/2 cup greek yogurt
1/2 cup mayonnaise
1 teaspoon curry powder
salt and pepper to taste
Instructions
Rinse the pineapples in cold water and wipe them dry. Using a sharp knife cut the pineapples in half lengthwise then cut around the inside rim about 1/4 inch from the edge of the pineapple and along each side of the woody core. Carefully slice at an angle and cut out the pineapple and the core transferring the pineapple pieces to a dish and discarding the core. Do not discard the pineapple juice. With a spoon scrape out the remaining pineapple leaving a pineapple shell. Repeat with each pineapple half and transfer each shell to a serving plate. When all the pineapple has been removed cut the reserved pieces into bite size pieces.
In a large bowl combine the pineapple, chicken, celery, onion, parsley and toasted almonds.
Creamy Pineapple-Curry Dressing
Add the reserved pineapple juice, lemon juice, garlic , yogurt, and mayonnaise to a dish and whisk, blending well. Add the curry powder, salt and pepper to taste and whisk.
Mix 1/2 cup of the salad dressing to the salad and toss together to moisten well. Spoon 1/4 of the chicken salad into each pineapple shell and serve.