This delicious Swedish yellow split pea soup full of flavor from a smokey ham hock. It is so cozy and comforting you will want to make this over and over.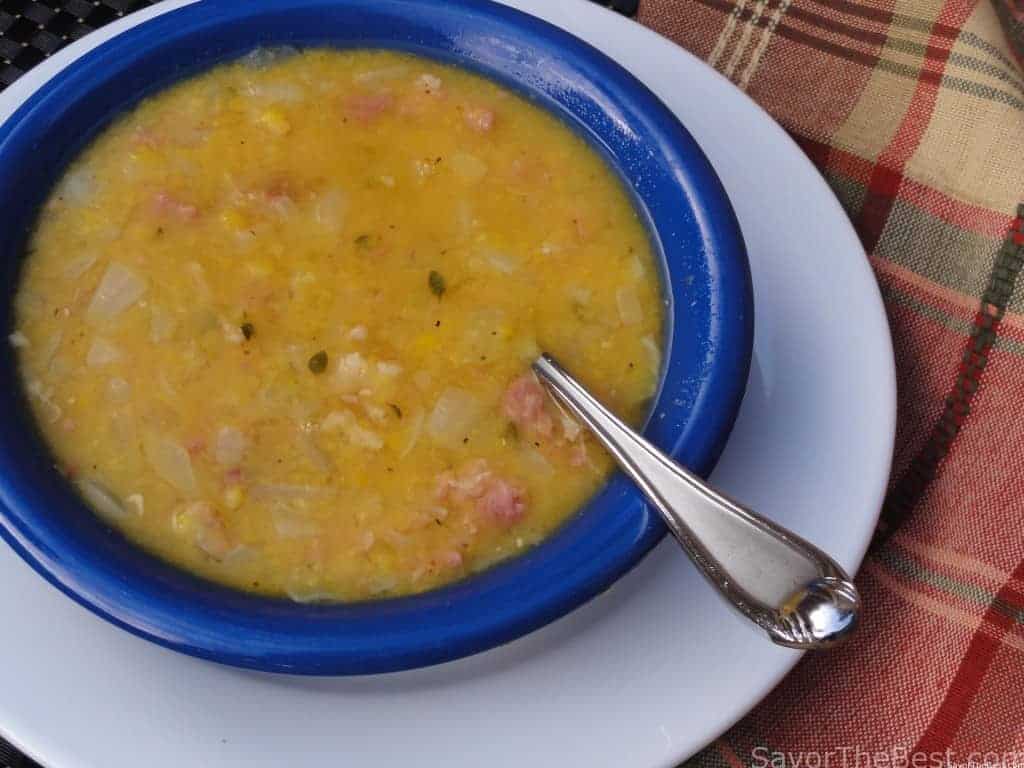 When our children were still preteens through toddler ages I signed up for a cookbook membership from the Time-Life series of Foods Of The World. Every other month we would receive a new book with stories of the particular country, how the people lived and the foods that they ate.
A smaller recipe book was included with each of the large beautiful picture books. Whenever a new book arrived it was an exciting time in our household! We would sit together pouring through the picture book page by page, learning their culture and planning the recipes we would cook.
It was always a great time together making our list of recipes and the ingredients for each one. We did not have any picky eaters and even the veggies made the lists. A nice selection of desserts would always be included. Wonderful memories!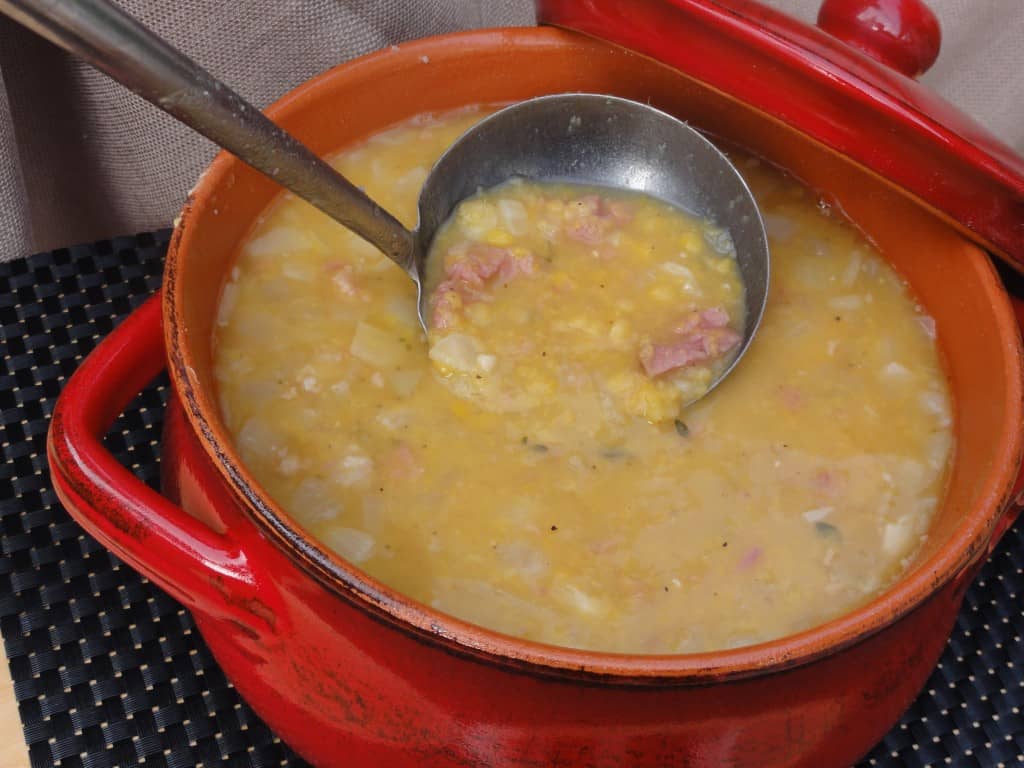 One of the soup recipes that they loved was Swedish Yellow Split Pea Soup from the Scandinavian book.
I have prepared this soup enough times that it is committed to my memory bank and last week my husband, Don, asked me when I was going to make it again.
So, today is the day! I hope you will try it as I am sure you will enjoy it as much as our family.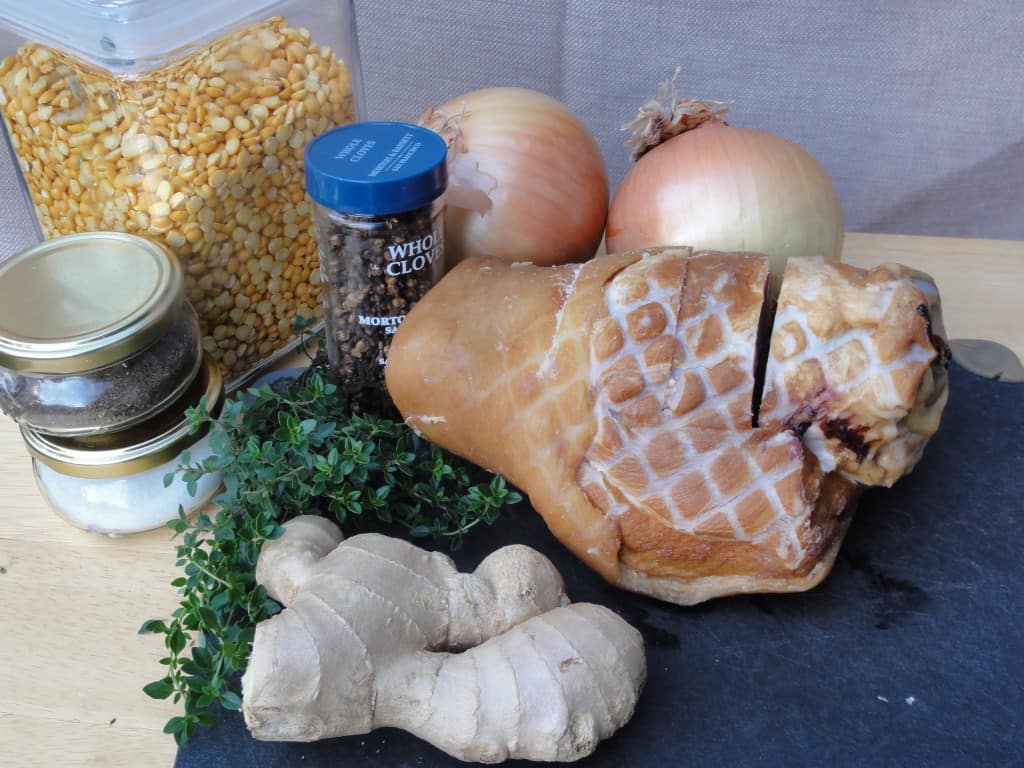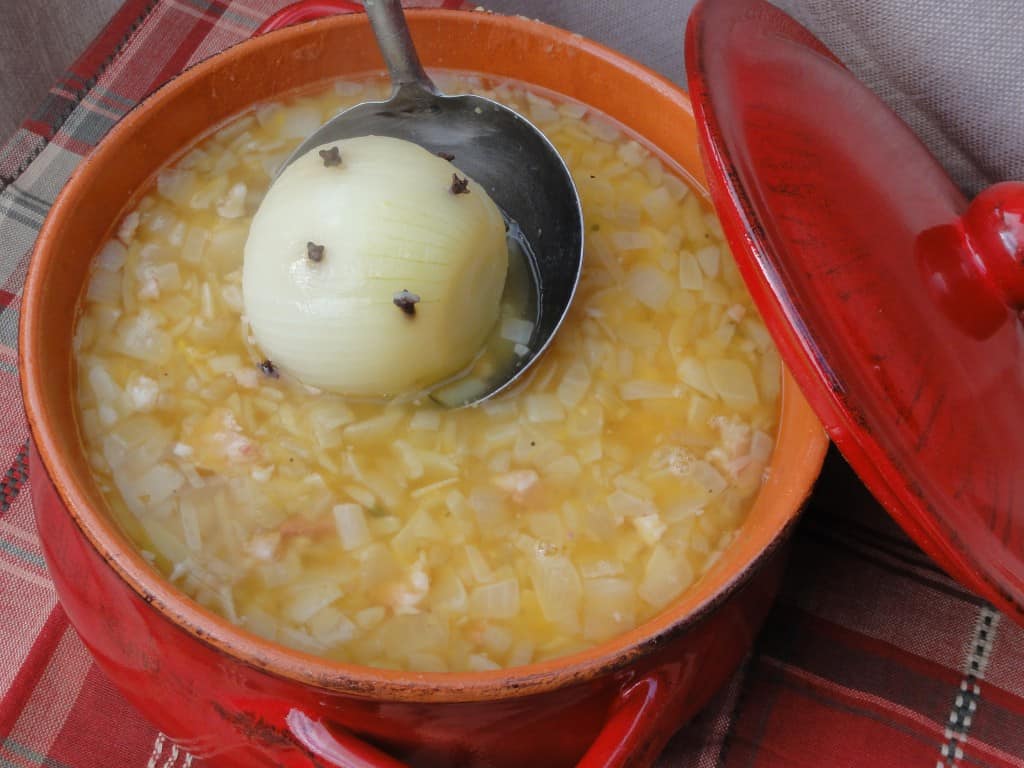 CONNECT WITH SAVOR THE BEST!
Be sure to follow us on our social media accounts
Facebook | Twitter | Youtube | Pinterest | Instagram
If you make one of our recipes, snap a photo and tag it @savorthebest on Instagram and hashtag it #savorthebest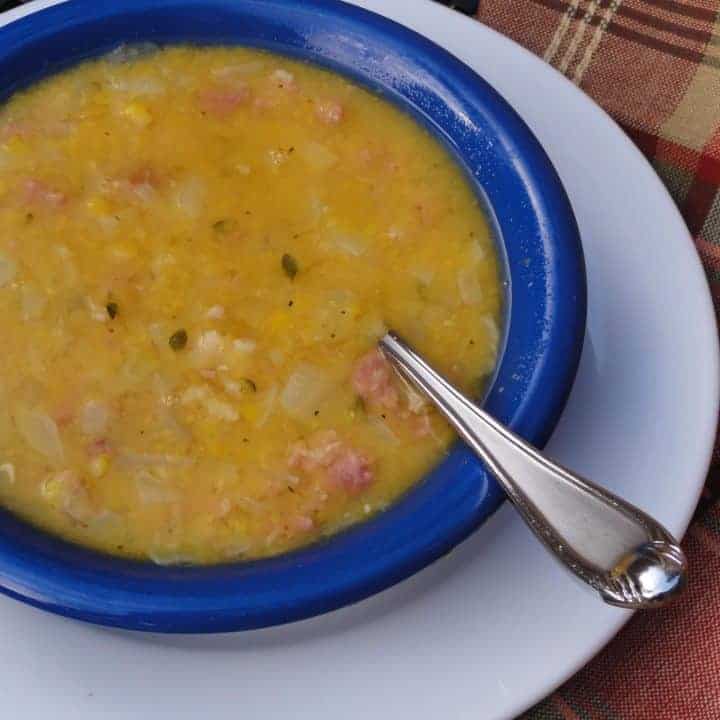 Swedish Yellow Split Pea Soup
Yield: 30 servings
Prep Time: 30 minutes
Active Time: 1 hour 30 minutes
Total Time: 2 hours
Swedish style yellow split pea soup is comfort for the soul.
Ingredients
1 lb. dried yellow split peas
8 cups chicken stock, fresh if possible
2 yellow onions, chopped coarsely
1 whole onion studded with 10 whole cloves
1 meaty smoked ham hock, about 2 to 2 1/2 pounds
1 teaspoon dried thyme or 2 tablespoons fresh thyme
1 tablespoon grated fresh ginger
1 teaspoon sea salt
¼ teaspoon black pepper
Instructions
Rinse and pick through the peas. Watch for any small pea-sized rocks that might be there. I know you don't want to visit the dentist for a chipped tooth.
Fill a large pot with the chicken stock, add the peas, the chopped onion, the ham hock and the onion studded with cloves, the thyme and grated ginger.
Bring to a boil and simmer for 90 minutes over low heat.
Remove the studded onion and discard it. Remove the ham hock and transfer it on a cutting board and when cool enough to handle remove and discard the fat, bone and tough gristle. Chop the lean ham and return it to the soup pot. You will probably have about one cup of ham.
Continue to simmer the soup for an additional 30 minutes stirring it often. It will thicken up and if you prefer a thinner soup you can add additional chicken stock.
Season the soup with salt and pepper. Serve with a nice crusty whole grain bread. Enjoy!
Nutrition Information:
Yield: 30
Serving Size: 1
Amount Per Serving:
Calories: 102