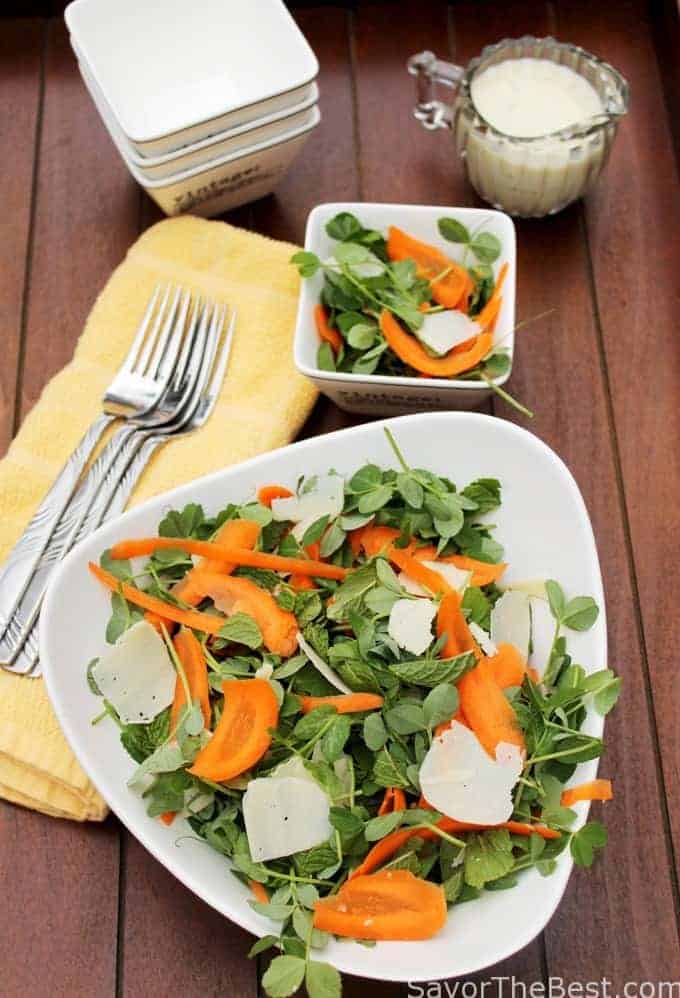 Pea shoots are the curly tendrils and tender leaves of a pea vine. They are actually edible and have a distinct pea flavor. Occasionally, I find them in the local farmers market but they are quite easy to grow. Mark at Vertical Veg has a post explaining how to grow them. He used dried peas, the kind sold for cooking but I bought a 1 pound bag of seeds at Amazon and grew 4 flats of these babies. I have been clipping and eating the leaves for two weeks now.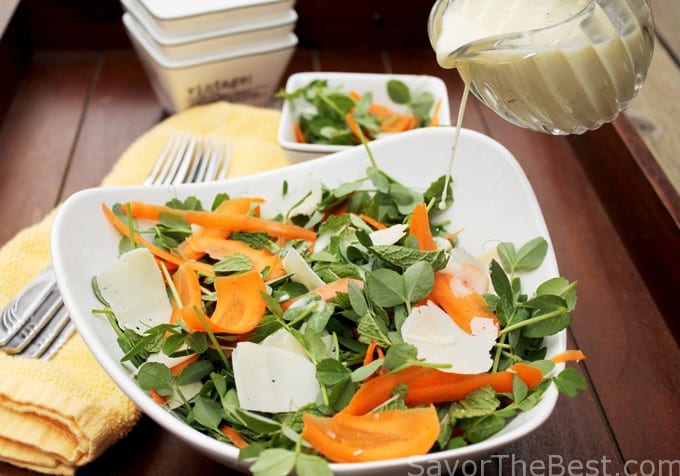 Pea shoots can be eaten raw or cooked but my favorite way to eat them is in a simple salad that lets the pea shoots be the star. They can turn a quick simple salad into something extraordinary. This is a delightful salad that celebrates the bright, fresh flavors of spring. The mint compliments the pea shoots and carrots incredibly well and the combination makes a sophisticated salad. Try choosing the young, tender mint leaves as the more mature mint leaves can have a bitter taste.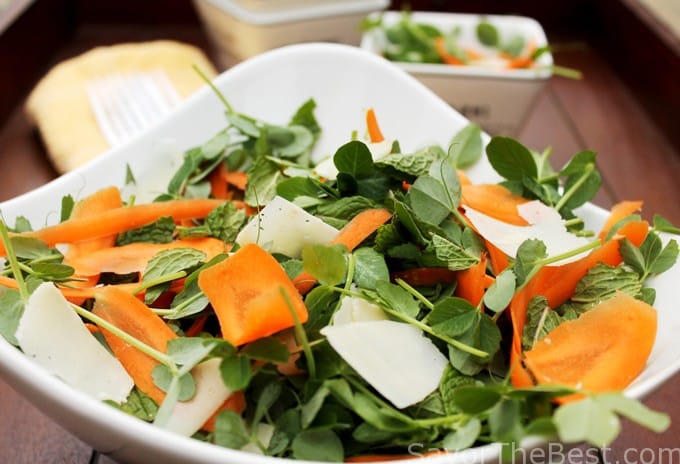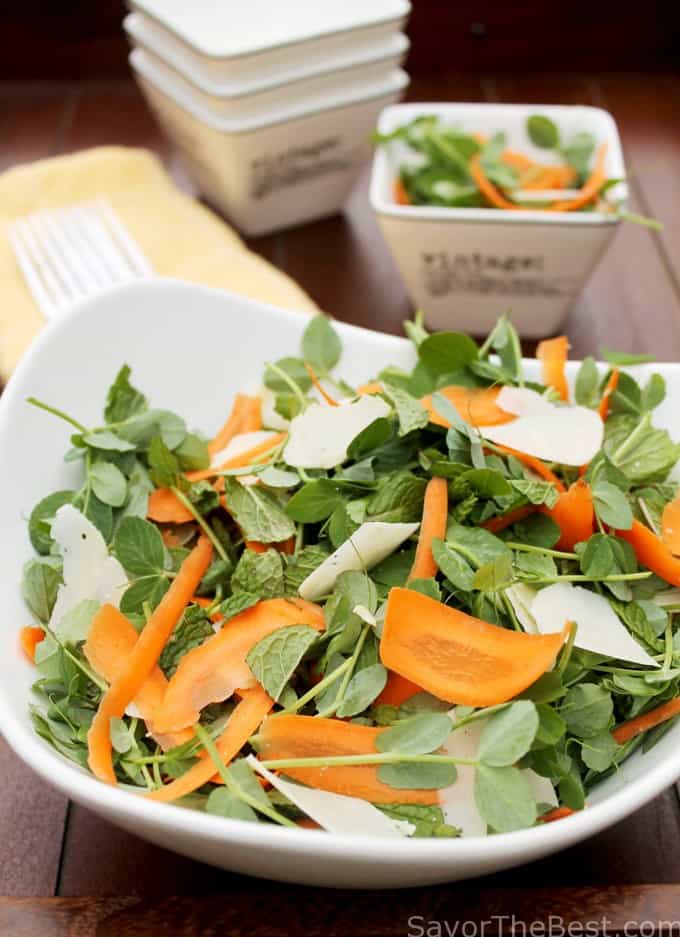 CONNECT WITH SAVOR THE BEST!
Be sure to follow us on our social media accounts
Facebook * Instagram * Pinterest * Twitter * Youtube
Did you make this recipe? We would love to hear from you. Drop us a comment below.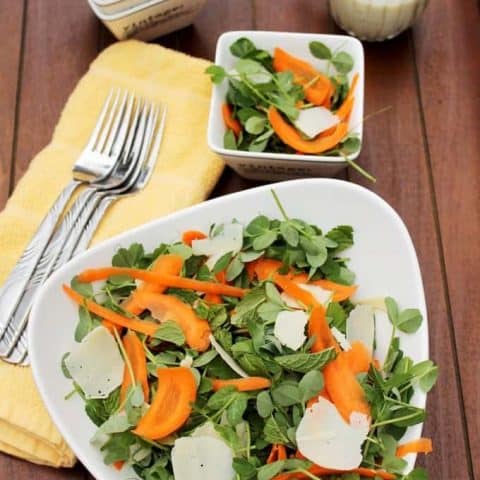 Pea Shoot, Mint, Carrot Salad with Creamy Lemon Vinaigrette
Yield: 4 servings
Prep Time: 10 minutes
Total Time: 10 minutes
A fresh Spring salad with pea shoots, mint and carrots tossed with shaved Parmesan cheese and a creamy lemon Vinaigrette.
Ingredients
4 cups fresh pea shoots
1 cup fresh mint leaves (loosely packed)
2 carrots, scrubbed clean
2 ounce chunk of Parmesan cheese
Vinaigrette
3 tablespoons lemon juice
3 tablespoons non-fat Greek yogurt
3 tablespoons extra virgin olive oil
2 tablespoons honey
1 garlic clove, finely minced
¼ teaspoon salt
Freshly ground black pepper
Instructions
Salad
Place the pea shoots, mint and parsley in large serving bowl. Run a vegetable peeler down the length of the carrots, shaving off long ribbons into the bowl and toss with the greens. Use a vegetable peeler to shave thin pieces of Parmesan over the top.
Vinaigrette
Whisk the vinaigrette ingredients together in a small bowl or shake in a container with a tight lid. Drizzle over the salad when it is time to serve. Season with additional salt and pepper as desired.