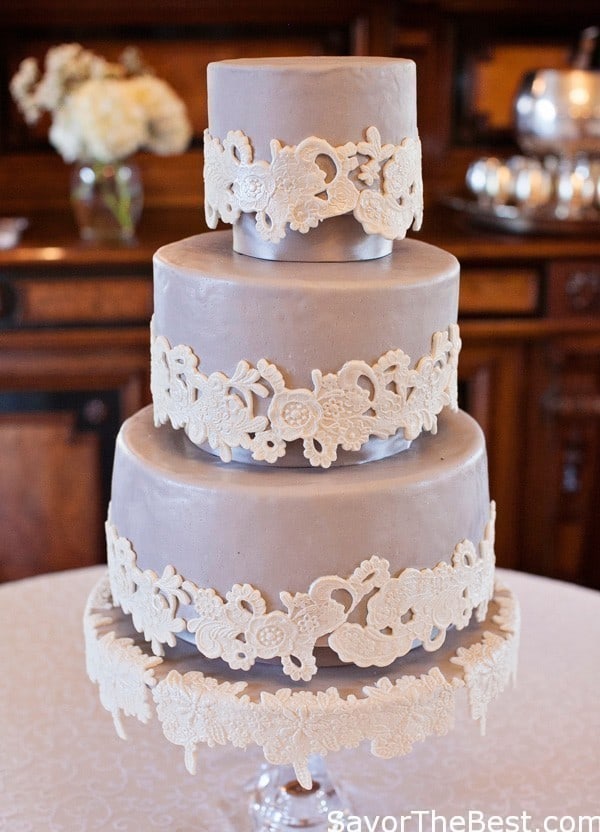 My cousin Abby held the title of Miss Alaska in 2010 and received the Lifestyle and Fitness Award. In 2011 she represented Alaska in the Miss America Pageant and she served as the state goodwill ambassador for the Children's Miracle Network.
She currently works as a reporter for the KTUU channel 2 news team in Alaska. I always love hearing about her milestones in life and was delighted when I heard she was getting married and wanted me to make her wedding cake.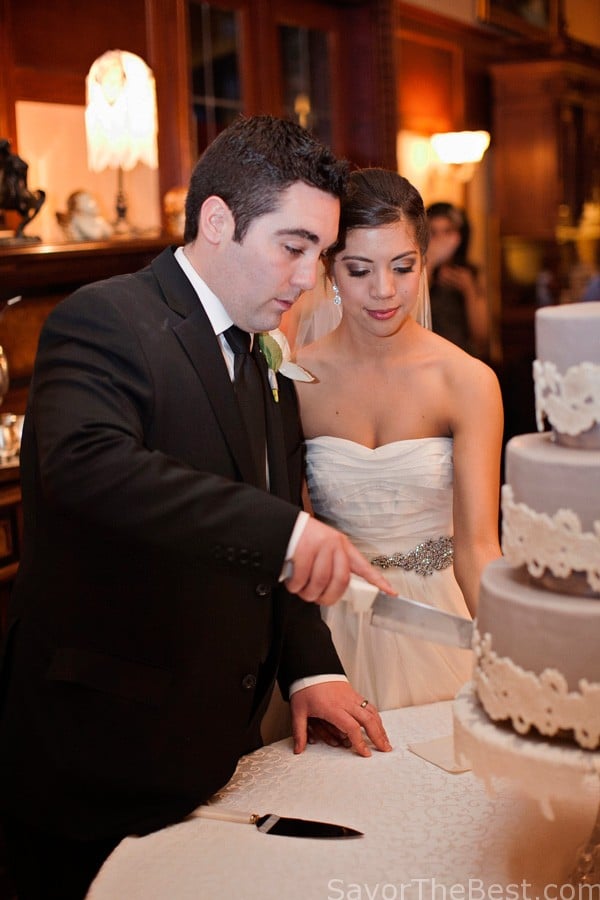 Abby and her husband Ian choose a white cake with lemon curd and raspberry fillings. The cake was covered in gray fondant and each tier was stacked on a slightly smaller foam base to make it appear as if it was floating. I used a silicone mold to make the white fondant lace appliques and placed them at the bottom of each tier as well as the edge of the cake plate.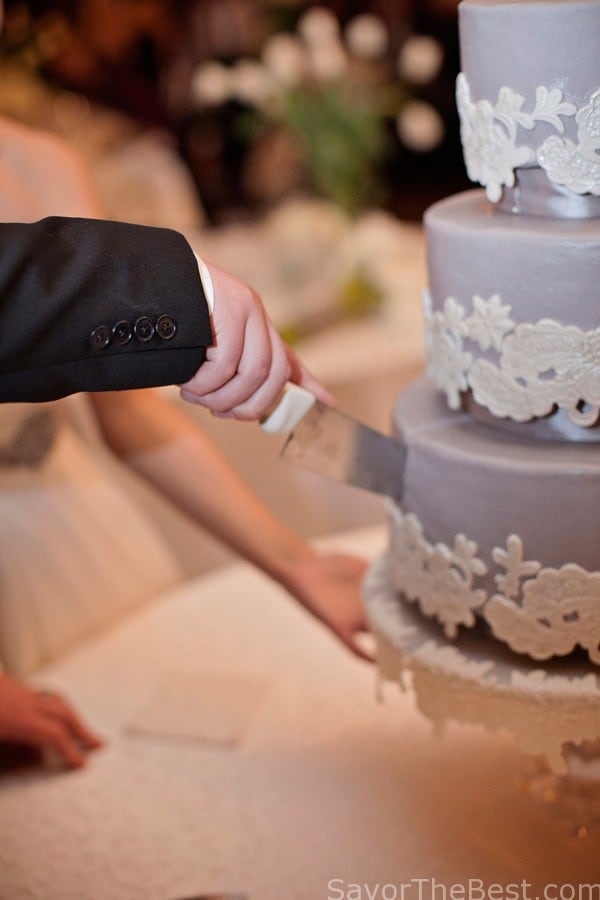 The wedding took place at the Thornwood Castle in Tacoma, Washington. It was a lovely sunny day and the ceremony took place in the gardens outside and the reception and dinner was held inside the castle.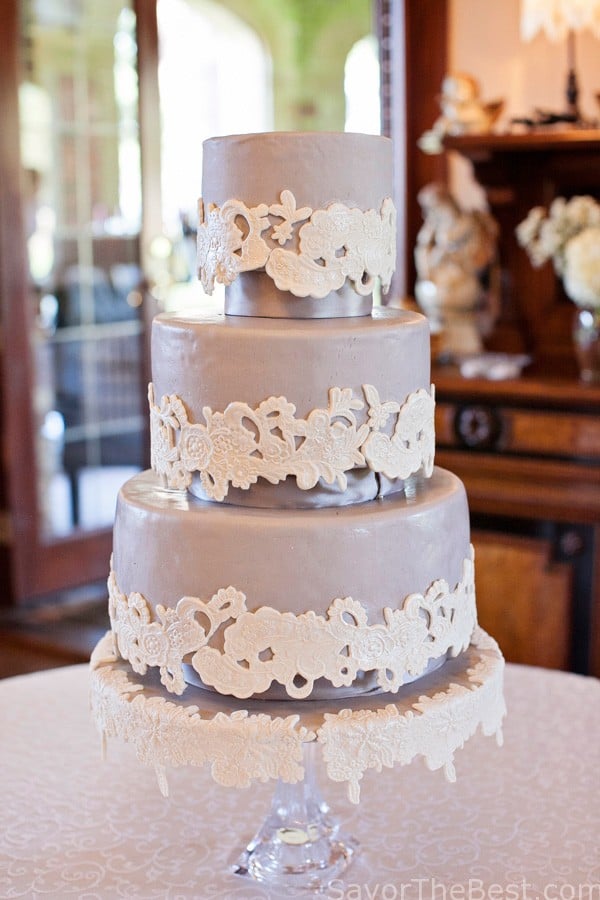 CONNECT WITH SAVOR THE BEST!
Be sure to follow us on our social media accounts
Facebook * Instagram * Pinterest * Twitter * Youtube
Did you make this recipe? We would love to hear from you. Drop us a comment below.