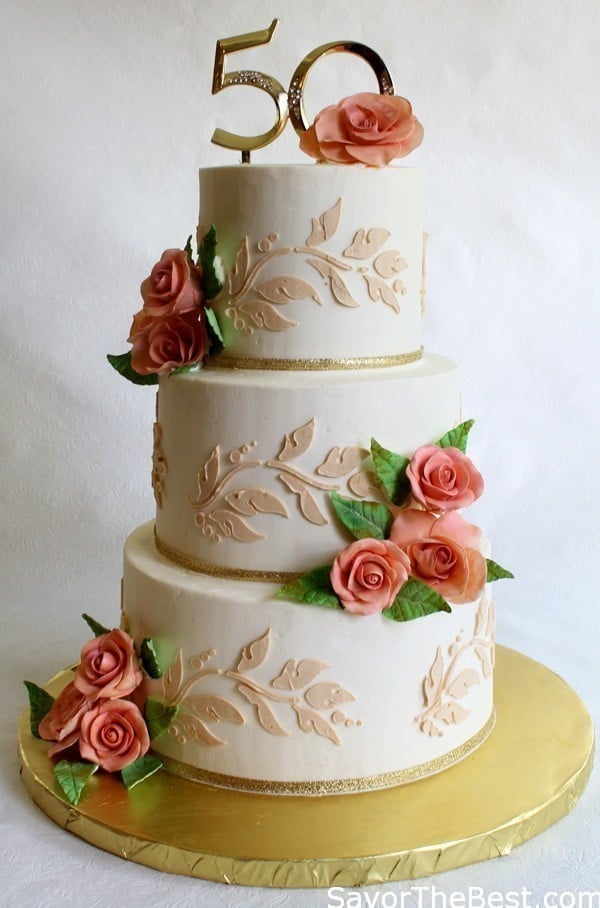 50th Anniversary Cake Design
Some dear friends recently celebrated their 50th anniversary and asked if I could make the cake. This cake is a vanilla butter cake with lemon curd filling and Italian Meringue buttercream. I had to make the sugar paste roses and leaves 2 weeks early to ensure enough dry time and prevent any last minute rushing. The leaf and branch design on the sides of the tiers were done with a stencil.
Prior to stenciling the design, I placed the tiers in the freezer for 20 minutes to get the buttercream very firm. This allowed me to place the stencil on the cake without damaging the smooth finish. Then I took a spatula and spread the buttercream over the stencil and lifted the stencil straight off the cake. It is a fun technique that gives the cake a "raised" stencil design and if the cake is firm from the freezer it is easy to scrape off the stencil design if it gets smudged.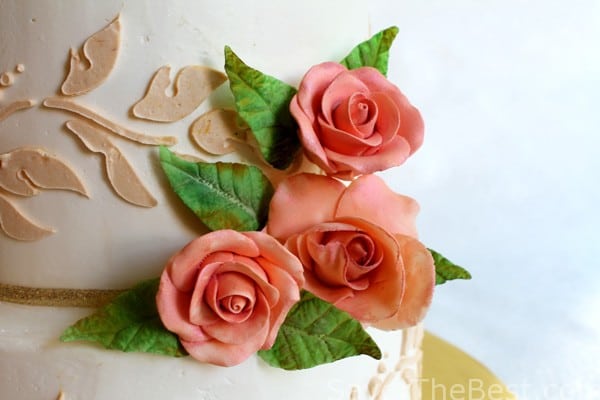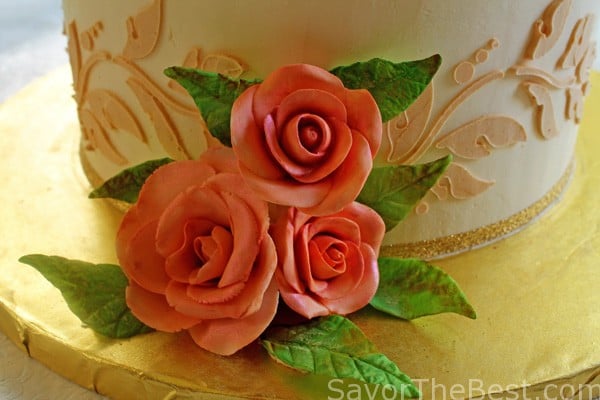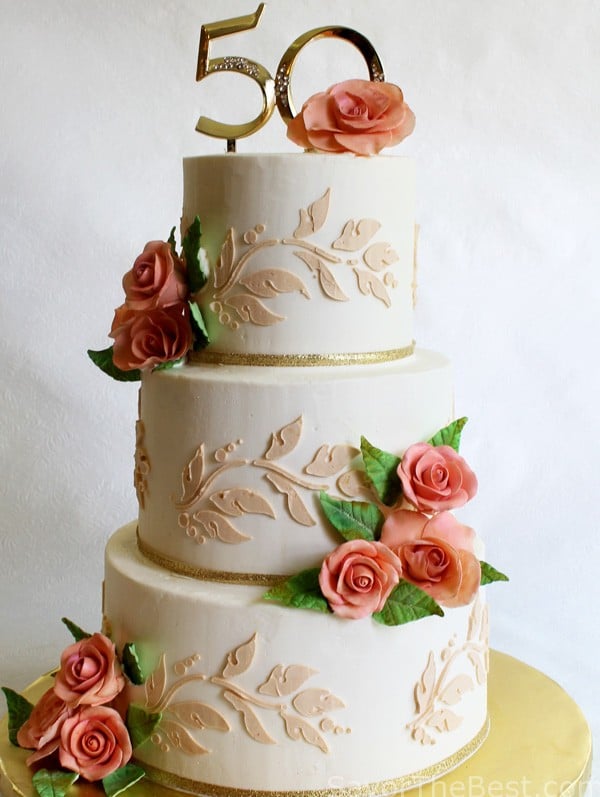 CONNECT WITH SAVOR THE BEST!
Be sure to follow us on our social media accounts
Facebook * Instagram * Pinterest * Twitter * Youtube
Did you make this recipe? We would love to hear from you. Drop us a comment below.