.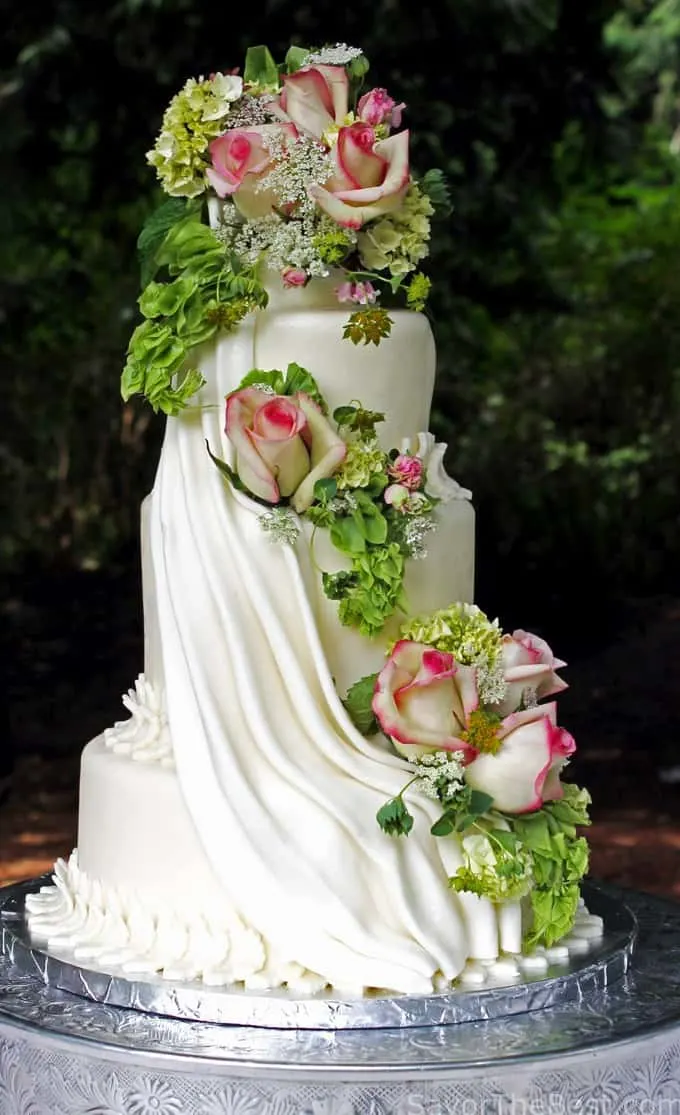 We celebrated my parents 50th wedding anniversary on Saturday. We had a fantastic party with sixty-five of our dear family and friends. It was a joyful evening full of reunions, stories, and overwhelming love and admiration for my parents. My parents wanted me to make their cake, and my mom chose to have a lavender cake with lemon curd filling.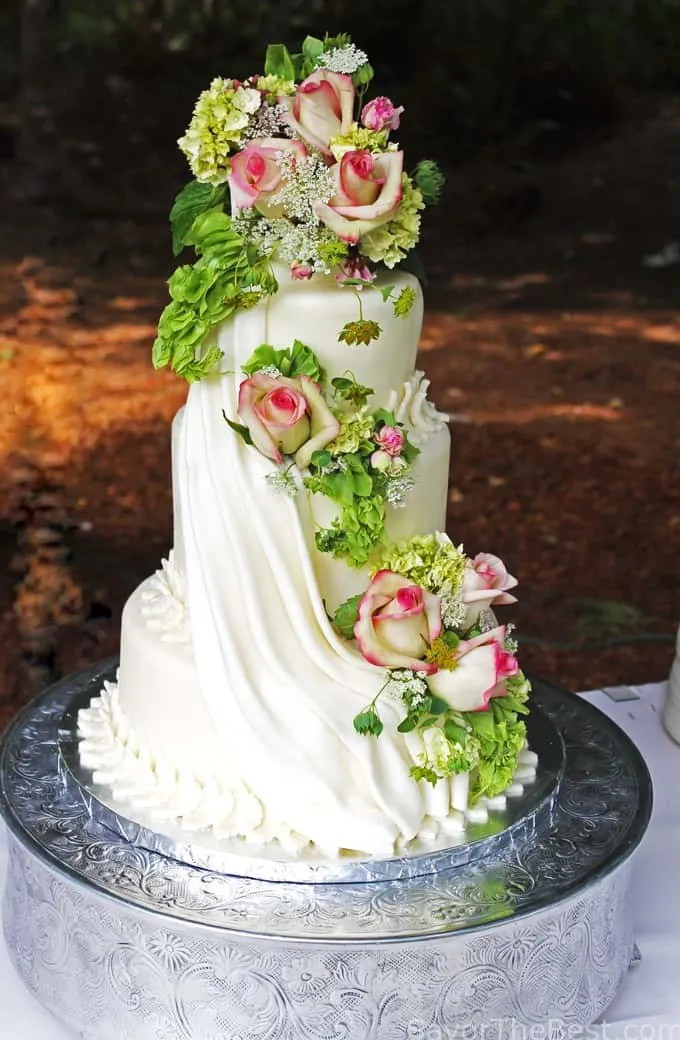 Putting the Cake Together
The cake was frosted with Italian meringue buttercream then covered in white fondant. I rolled some fondant out and used a fondant embosser to give it a lace-like pattern, and then I used a holly shaped cookie cutter to cut out pieces of lace that were individually applied to the border of each tier. I rolled a thin sheet of fondant and folded it in pleats. Then I draped it down the front of the cake in a cascading fashion. The most delightful part came when I placed the flowers on the cake. The flowers were the masterpiece of the cake. I put the finished cake on a tall round cake stand to give it some extra height and let it shine on its own stage.
Planning the Party
I knew ahead of time that I would be spending a considerable amount of time decorating the cake. Spending time on the cake would limit my time to make a dinner for a large party. We had the Ambrosia Catering company cater most of the dinner. I couldn't have been more delighted with their service and relieved to have their help. My mom and I prepared appetizers and salads, but we would never have had the time or energy to complete all the party preparations without the help of Ambrosia Catering.
The party was held outside in my parents park-like backyard. The wind picked up a few times and it rained for about 10 minutes. The weather had us scurrying around for extra umbrella tents and drying off seats, but the mood remained jovial and festive. It was an incredible evening with some incredible people to help us celebrate.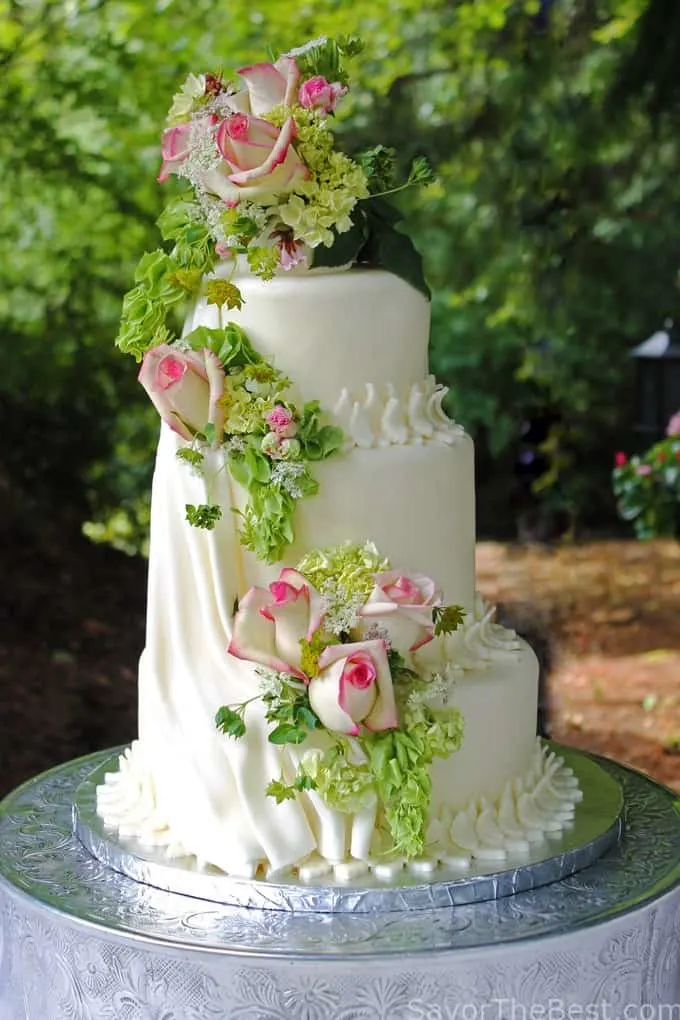 Cascading Flowers Cake Design
Connect With Savor the Best:
Please follow us on our social media accounts
Facebook * Instagram * Pinterest * Youtube * Twitter
Did you make this recipe? We would love to hear from you. Drop us a comment below.
More Cake Designs