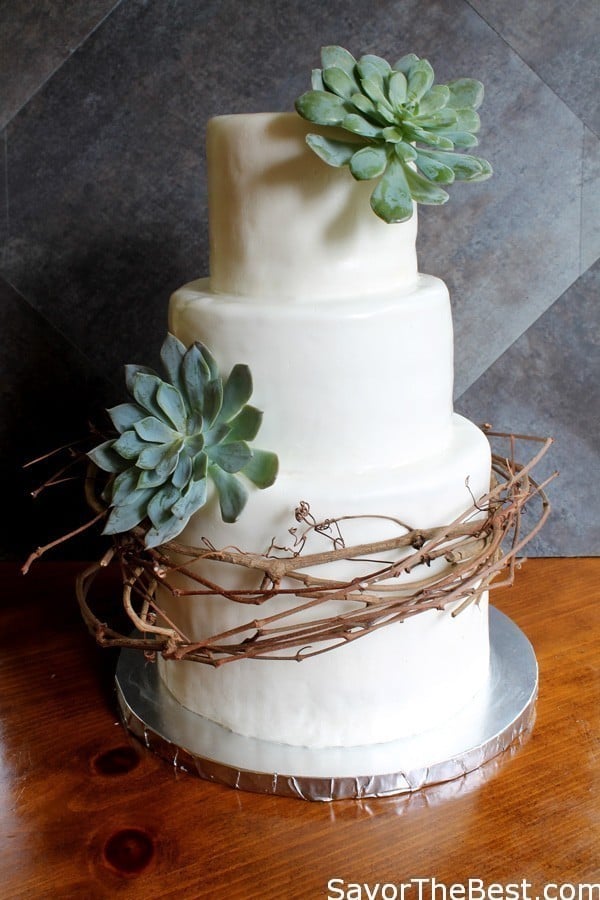 Vine and Succulent Cake
I made this cake for one of Joshua's old high school friends. She wanted a simple design with succulents and grape vines and she preferred the satiny look of fondant. There is always a challenge with a simple looking cake. I struggle with getting a perfectly smooth layer of fondant on a cake. It isn't a problem when I place a border around the wrinkled edges and flowers on bumps or tears but this cake left me very little room to hide bumps and wrinkles.
The bottom layer is twice as high as a typical cake layer, which presented a much bigger challenge when I covered it in the fondant. The taller cake made it much more difficult to keep wrinkles from forming at the border and I had to remove the fondant and re-apply it twice. This was a big pain and very frustrating. The first time I re-applied the fondant I was able to salvage the fondant by wiping off the buttercream that stuck to the bottom of the fondant. The second time I re-applied the fondant I just tossed the fondant and started new, I was just too impatient. The cake was chocolate fudge with a chocolate mousse filling covered in a marshmallow/white chocolate fondant.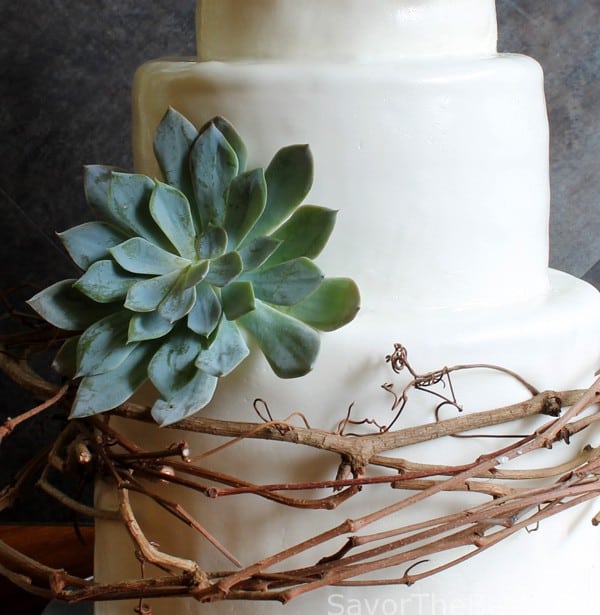 CONNECT WITH SAVOR THE BEST!
Be sure to follow us on our social media accounts
Facebook * Instagram * Pinterest * Twitter * Youtube
Did you make this recipe? We would love to hear from you. Drop us a comment below.