This pesto pasta with prosciutto and sun-dried tomatoes is a great weeknight dinner. Just add a salad and some sourdough bread. Dinner is ready!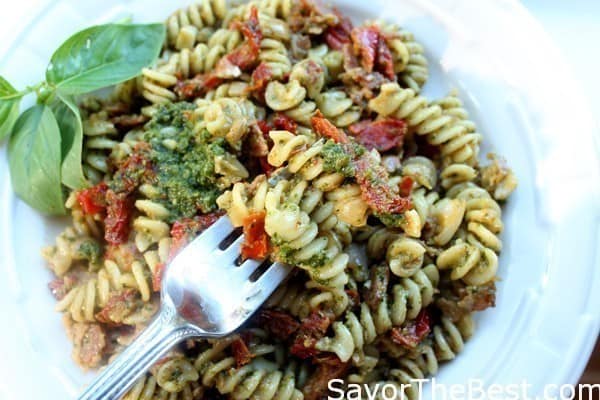 I started riding my bicycle for the first time since I was a teenager. It is a bit of a process getting conditioned to the bike. My first time out I went with Josh and Sara on a very level route. We rode for 25 miles on the Burke Gilman trail in Seattle. We hopped on the trail at the University of Washington and headed north along Lake Washington. It's a great trail for runners and bicyclists since they don't have to share the road with cars and it is a reasonably smooth path, which made it a good route for a newbie bicyclist like myself.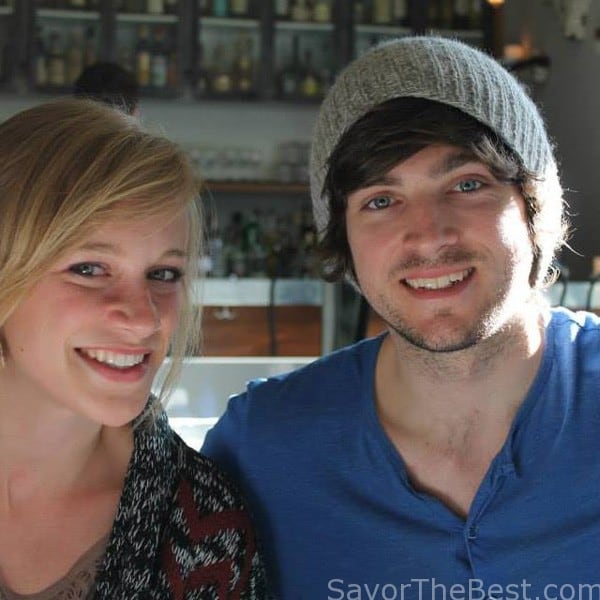 My only gripe with the trail is that it has a lot of tree roots trying to bump up through the pavement, which made the path pretty bumpy in spots. I don't have bicycle shorts yet so padding was pretty limited in the nether-regions.
I actually thought I had plenty of my own fatty padding in my toosh but sitting on a bicycle seat for a couple of hours puts pressure in areas that just are not normal. And then there are issues with my shoulders and neck. Leaning forward to hold the handlebars and shift the gears has left my neck and shoulders feeling pretty tight. It all leaves me with a good excuse for a massage though.
On to more important things… this is an amazing pasta dish. Pesto, prosciutto, sun-dried tomatoes and garlic combine with pasta for an exceptionally flavorful meal. Add some sourdough bread and toss a quick salad. n less than 20 minutes you have a winning meal. If your grocery store has a deli then get your prosciutto there, not only will it be cheaper but you can have them slice it thicker.
Some other recipes you might like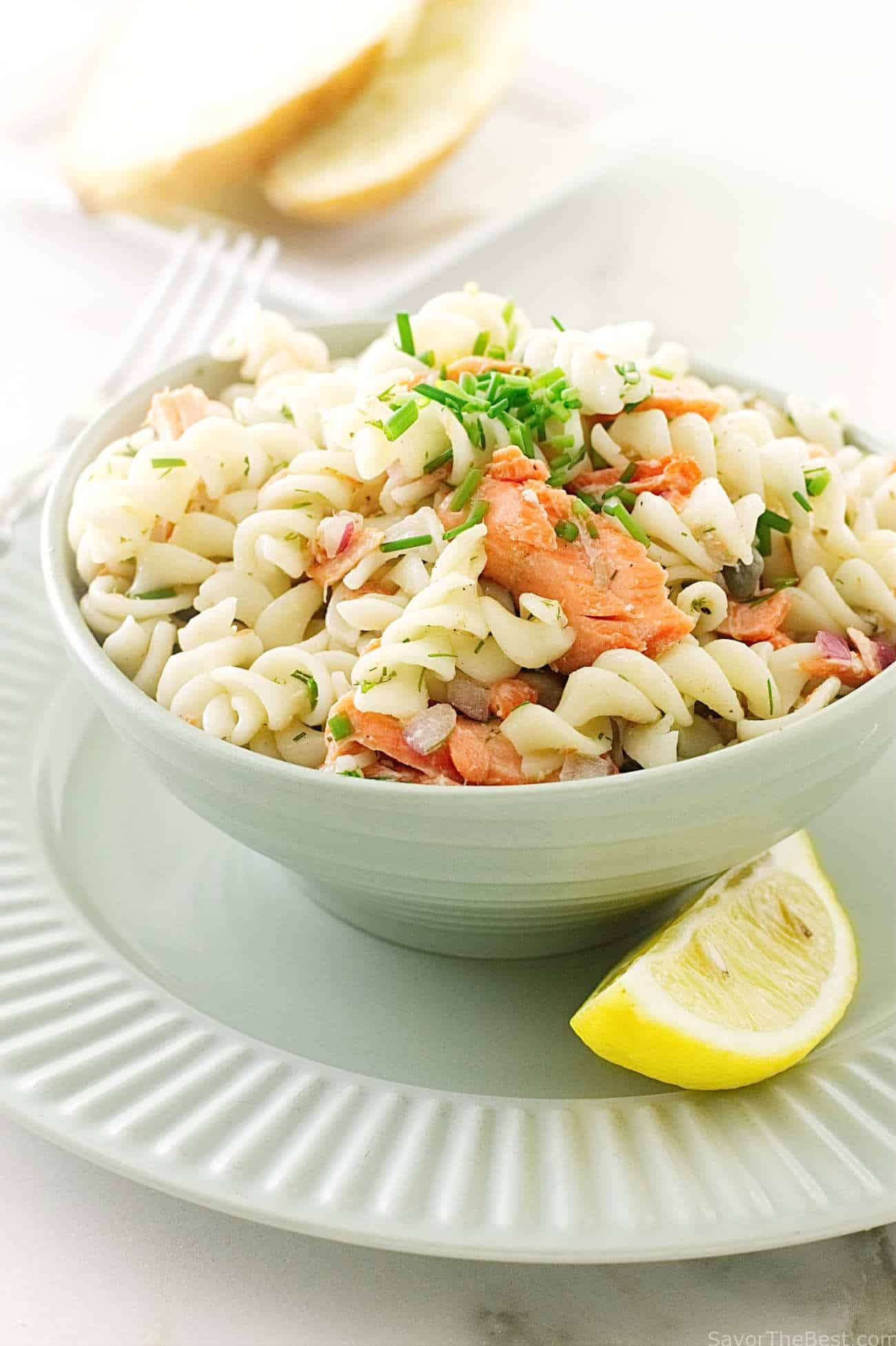 Pasta Strands with Black Truffle Sauce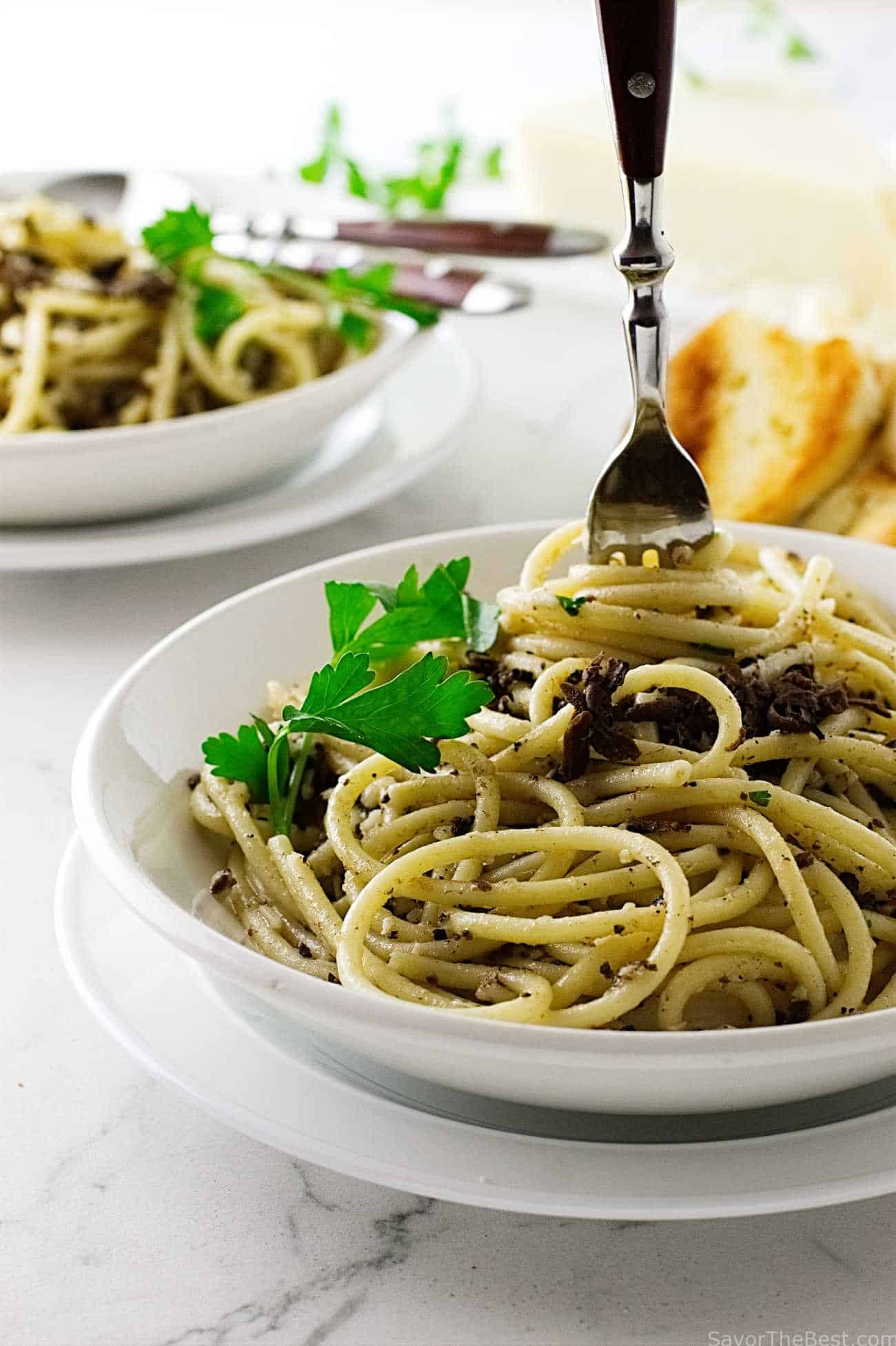 Pasta Salad with Grilled Chicken and Chipotle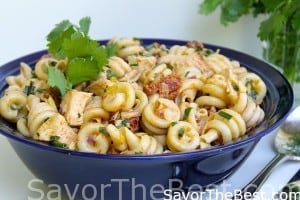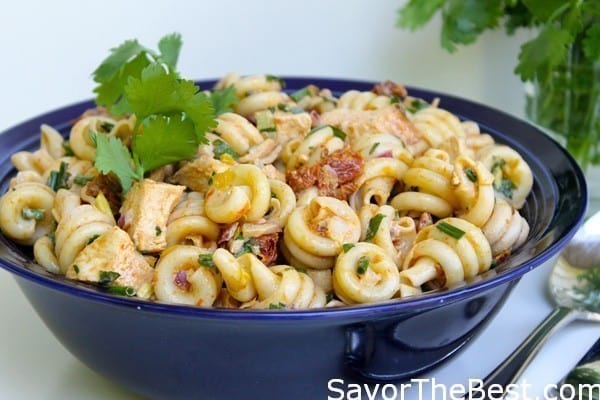 Pesto is super easy to make. Check out our recipe for basil pesto. It goes perfectly with this Pesto Pasta recipe but if you want an even easier dinner, buy pre-made pesto.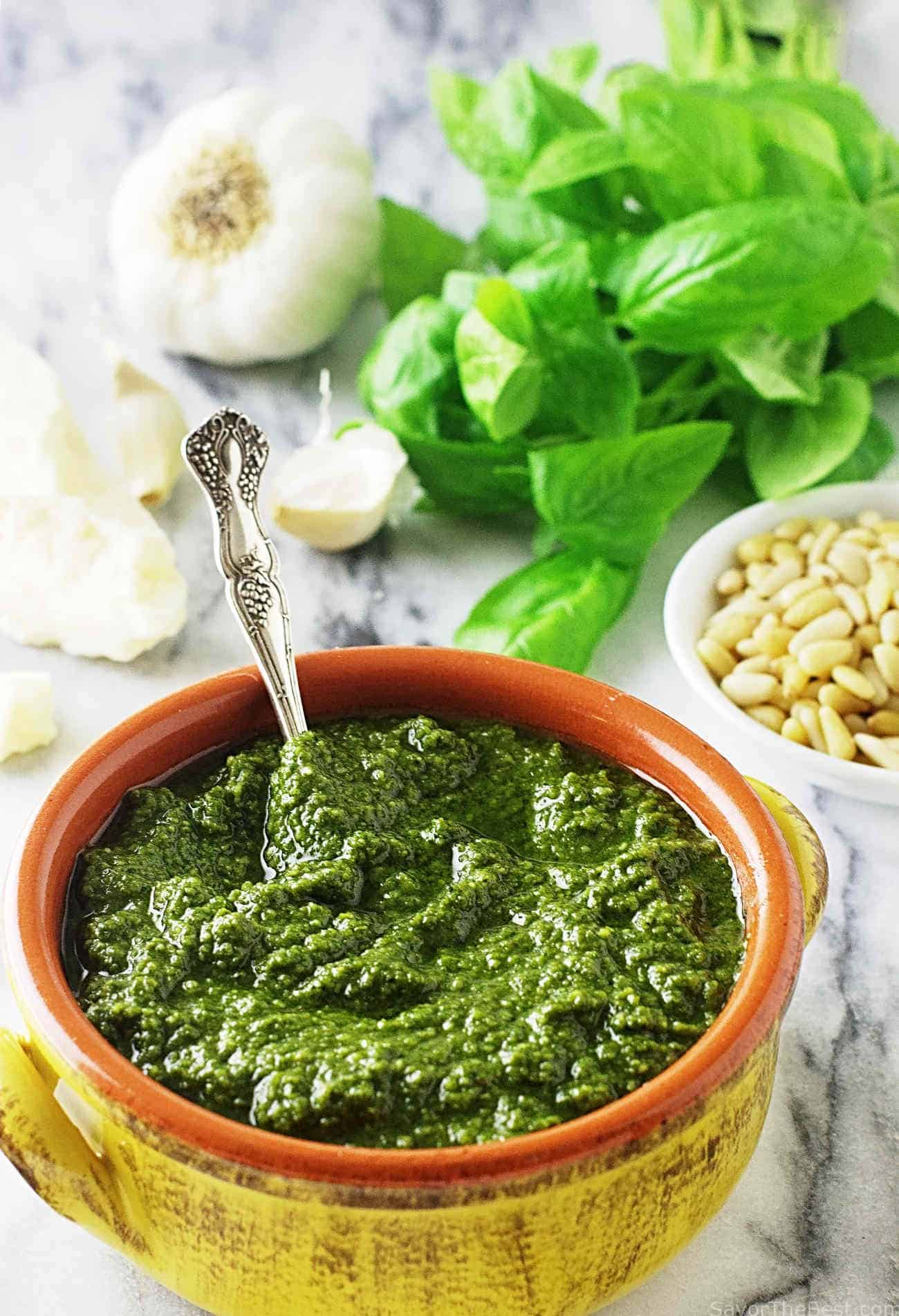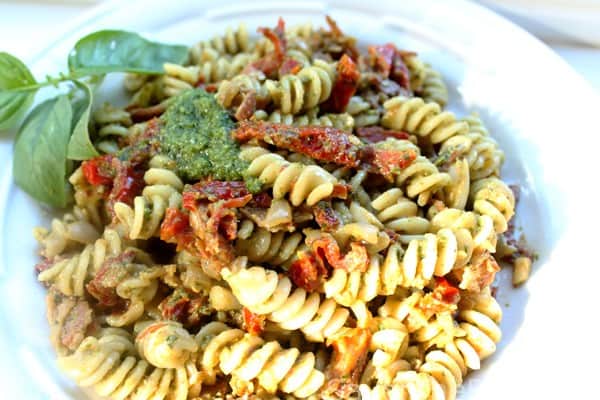 CONNECT WITH SAVOR THE BEST!
Be sure to follow us on our social media accounts
Facebook * Instagram * Pinterest * Twitter * Youtube
Did you make this recipe? We would love to hear from you. Drop us a comment below.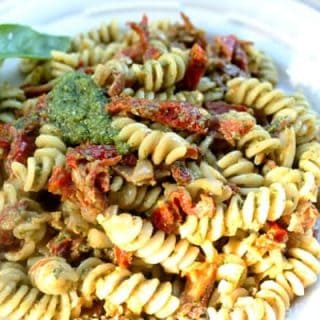 Pesto Pasta with Prosciutto and Sun Dried Tomatoes
Yield: 4 servings
Prep Time: 5 minutes
Cook Time: 12 minutes
Total Time: 17 minutes
Pesto, prosciutto, sun dried tomatoes and garlic combine with pasta for an exceptionally flavorful dish.
Ingredients
8 ounces fusilli pasta
1 large white onion, chopped
3 cloves garlic, chopped
8 ounces oil packed Sun-Dried Tomatoes, oil drained and chopped
6 ounces prosciutto, diced
1 cup white wine
6 ounces (3/4 cup) pesto
Instructions
Cook pasta according to the package directions. Reserve ¼ cup of the liquid that the pasta is cooked in.
In a large sauté pan heat 2 tablespoons of olive oil over medium heat then add the chopped onion and cook for 4-5 minutes until soft then add the garlic, tomatoes and prosciutto and cook for 3-4 more minutes. Add the white wine and cook for 3-4 minutes. Stir in the pesto.
Add the pasta then stir in ¼ cup of the reserved pasta water.
Nutrition Information:
Yield: 4
Serving Size: 1
Amount Per Serving:
Calories: 581
Total Fat: 40g
Saturated Fat: 7g
Trans Fat: 0g
Unsaturated Fat: 29g
Cholesterol: 41mg
Sodium: 1537mg
Carbohydrates: 49g
Fiber: 6g
Sugar: 3g
Protein: 26g
Nutrition information is a guideline only, is calculated automatically by third party software, and absolute accuracy is not guaranteed.