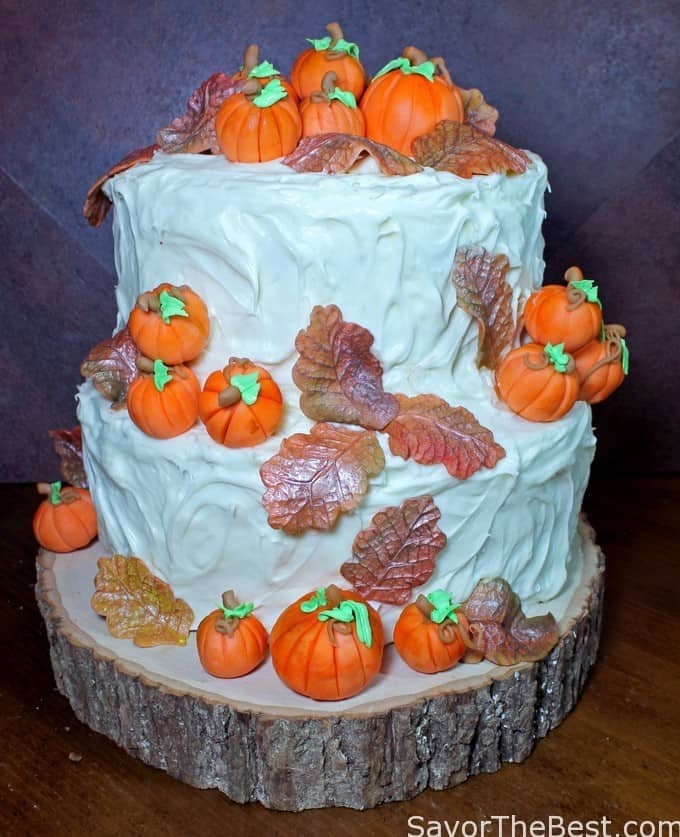 This was a fun cake to make for the fall season. The rustic design is easy to make yet will look impressive as a centerpiece on a small cake table. The cake itself was a pumpkin spice cake.
The cake was constructed with two 8 inch cakes on the bottom tier and two 6 inch cakes on the top tier. I used the same recipe for the cake in my Pumpkin Spice Caramel Latte Cake except I did not use the caramel sauce or the latte cream frosting. Instead, after making the cake, I frosted it with a cream cheese frosting. You can find the cream cheese frosting in the recipe for my Intense Chocolate Cake. I spread the frosting on the cake with a spatula and swirled it around while lifting the spatula off of the cake to give it rough peaks. The pumpkins and leaves were made from modeling chocolate. For a good recipe and instructions for modeling chocolate check out Wicked Goodies. The pumpkins were made by forming balls then adding creases with a toothpick. Texan Erin has a great tutorial for fondant pumpkins and the same method can be used with modeling chocolate. The leaves were cut with a simple leaf cutter then I added the vein details with a silicone mold that I got from Global Sugar Art. I brushed the leaves with pearl dust to give them some shimmer but also to highlight the vein texture on the leaves.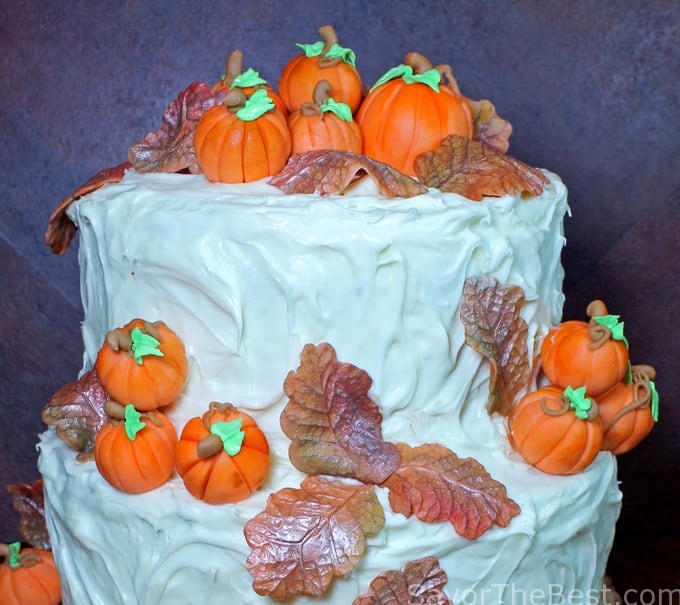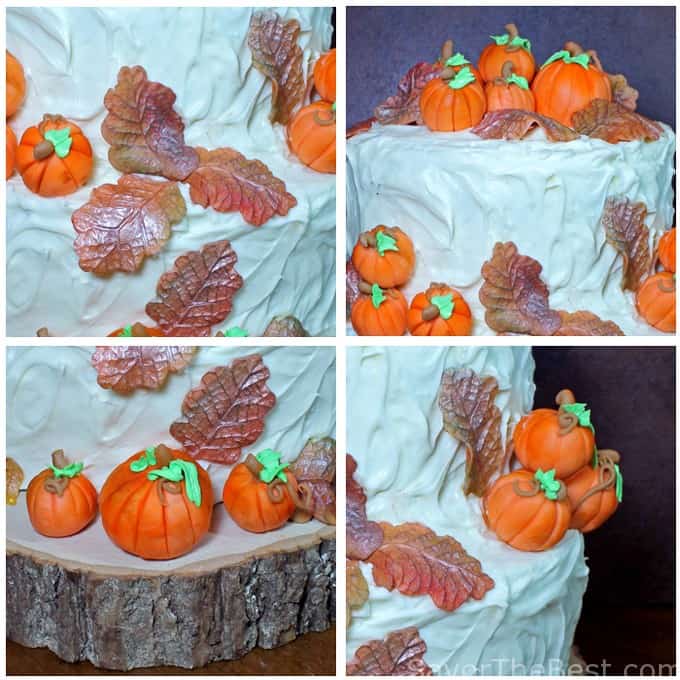 CONNECT WITH SAVOR THE BEST!
Be sure to follow us on our social media accounts
Facebook * Instagram * Pinterest * Twitter * Youtube
Did you make this recipe? We would love to hear from you. Drop us a comment below.