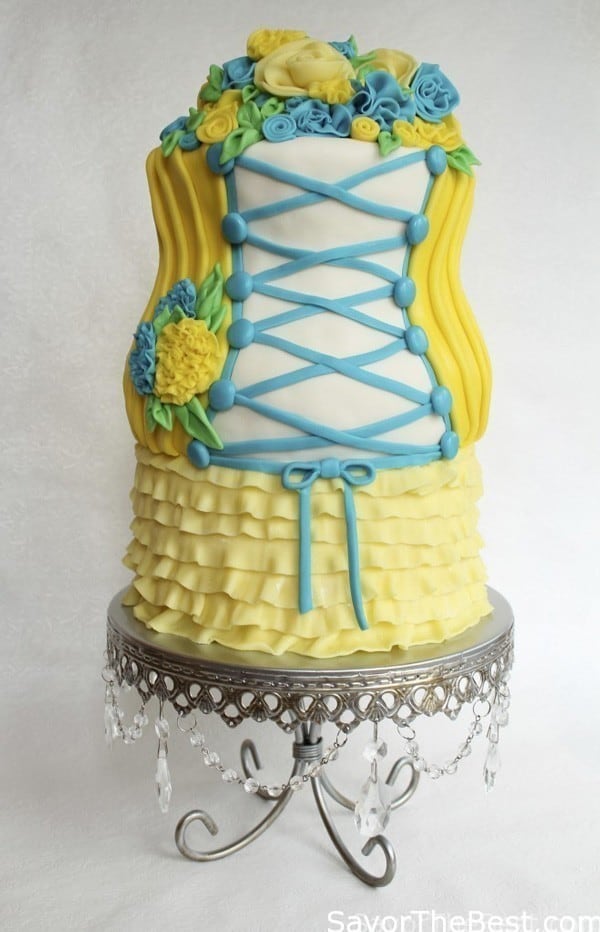 My godson, Wade is getting married to his childhood sweetheart Rachel. They are such a cute couple and I am very excited for them. The first time I saw the two of them together I knew they would make a perfect match. Rachel's calm and serene demeanor compliments Wades animated and gregarious personality. I'm looking forward to the wedding and seeing the two of them build a life together.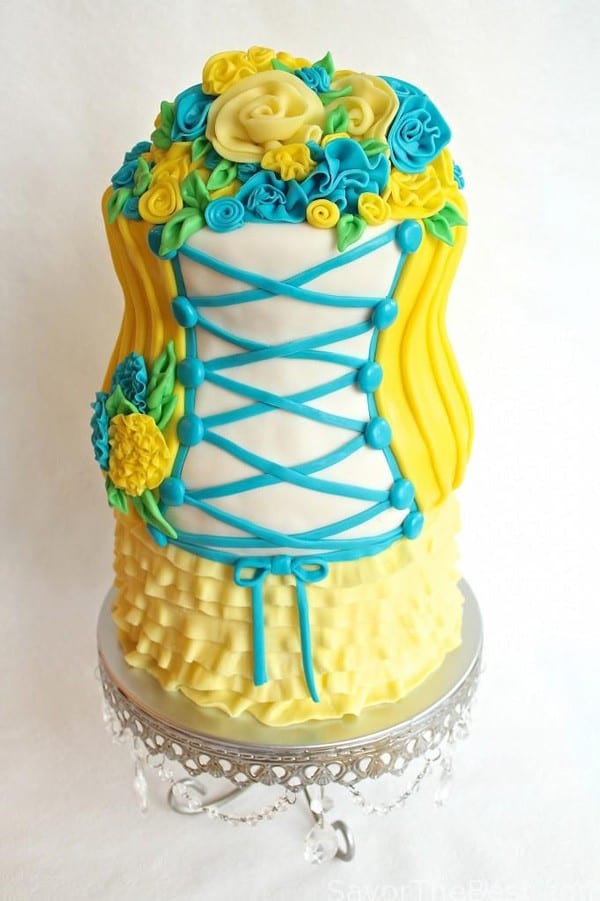 The plans for the wedding are coming together and we just finished throwing Rachel a bridal shower. Since they have chosen yellow and blue for their wedding colors, I decided to go with those colors for the bridal shower cake.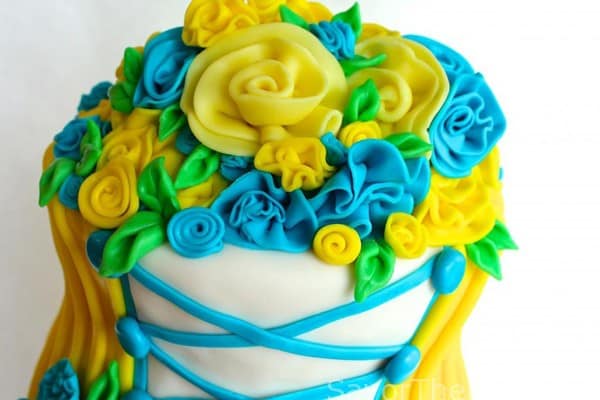 I made a vanilla butter cake with lemon curd filling and carved it in an hourglass shape. I covered the cake in my white chocolate/marshmallow fondant and decorated it to look like a corset. I put pleats around the bodice of the cake and ruffles on the bottom tier. I finished the cake with a bunch of fondant ribbon roses and a few fondant leaves.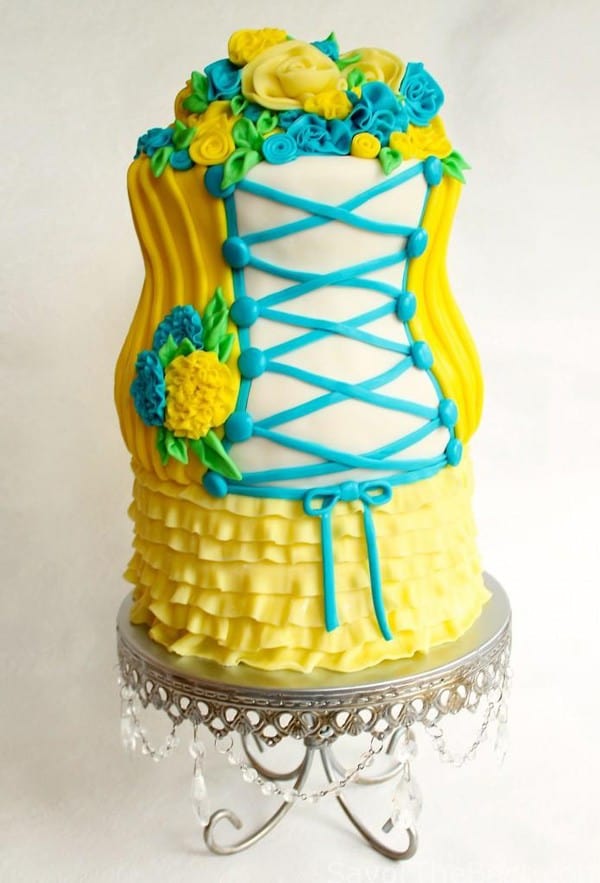 When I sat back and looked at the cake, I realized the hourglass shape that I thought would be appropriate, made the figure look a bit too hippy. In order to break the lines up a bit and detract from the heavier hips, I placed some flowers at the bottom of the hourglass. It was a fun cake to make but if I do another corset cake I will shape the bottom of the bodice with less curve to make it look slimmer.