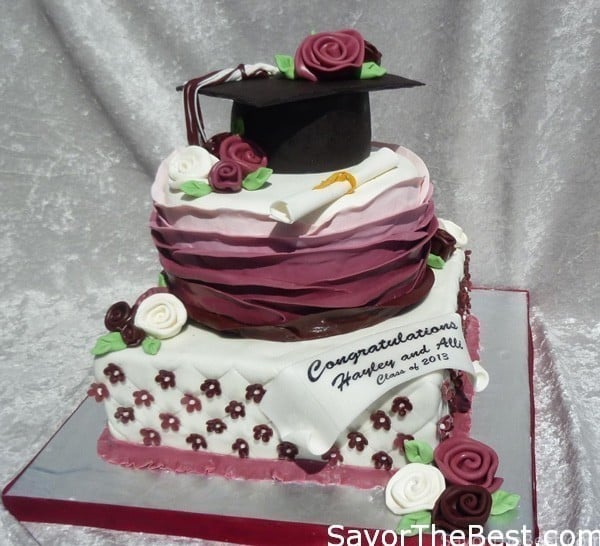 I have a very dear friend whom I consider more of a sister than a friend. Her two children are near and dear to my heart. It is not enough to say they are my friend's children. That just doesn't express the relationship and the impact that they have on me, so over the years I have come to describe them as my godchildren. Wade is the oldest and the same age as Joshua. He practically grew up in our home. Hayley is five years younger and as little sisters do, always wanted to hang out with her big brother and his friends.
Occasionally Wade and Josh would concede and let her bless them with her company. It's hard to believe how much they have grown over the years. Hayley graduated from high school earlier this year and is in college now. When she graduated she not only got her high school diploma but she also received her associates degree from the local community college. She had enrolled in the Running Start program when she was a junior in high school and spent most of her high school classes at the community college. She received both college and high school credit for the classes. I was so proud of her. I know what kind of perseverance it took since I watched Josh do the same thing several years earlier.
When Hayley graduated, she and her friend had a party and I made their cake. The bottom tier was my intense chocolate cake with a chocolate mousse filling. The top tier was a white butter cake with a cream cheese mousse filling. The graduation cap was a small chocolate cake. I covered both tiers in marshmallow fondant and marked out a quilted pattern on the bottom tier then placed strips of fondant ruffles on the top tier.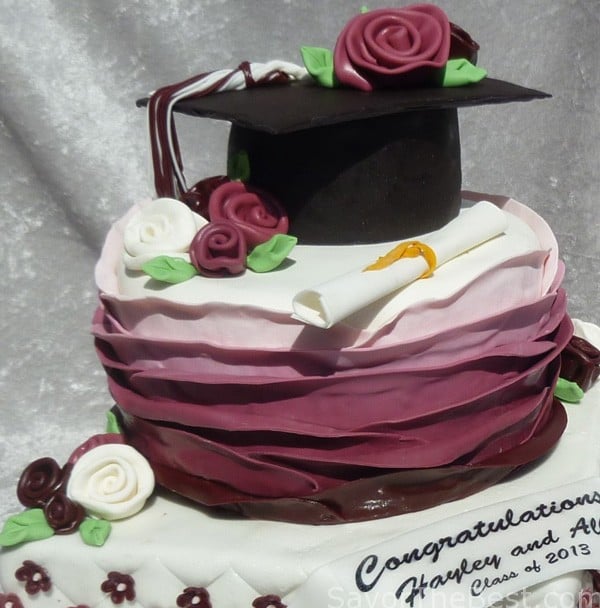 Since I knew I would be pressed for time, I made the scroll, tassel, ribbon roses, leaves, cherry blossoms, and banner several days in advance and let them dry. All the decorations are made from marshmallow fondant. I added tylose powder to the fondant so it would dry faster. I had intended to make the rim for the graduation hat ahead of time as well but forgot. Since I made the rim at the last minute I used modeling chocolate. It was a warm summer day and I had been concerned that the modeling chocolate would start to soften and droop but it held its shape quite well.