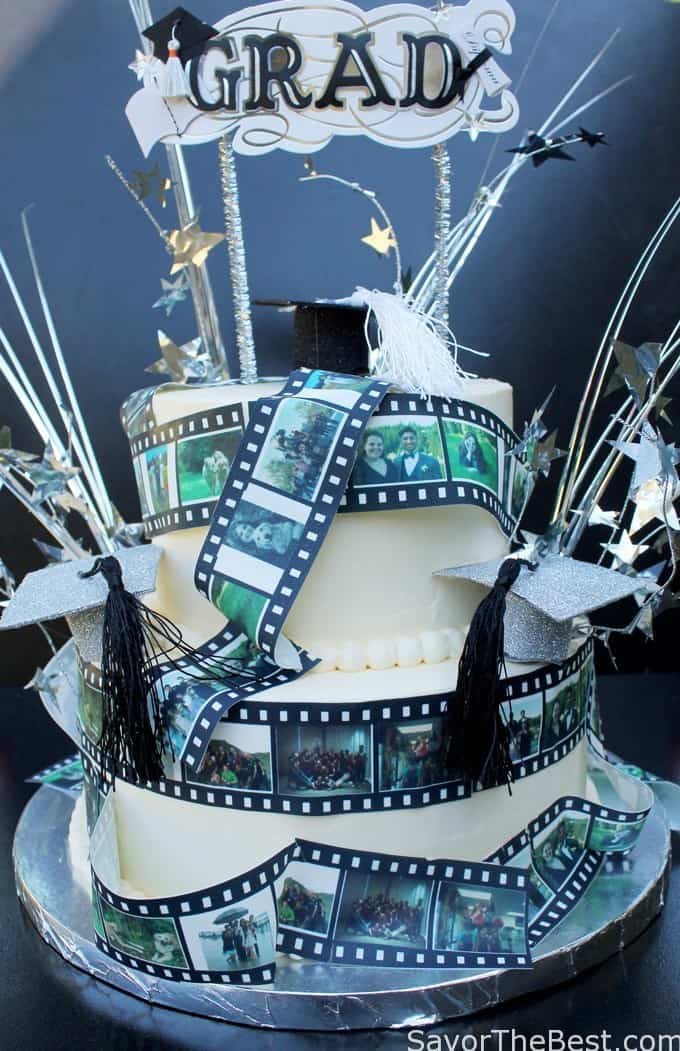 I have a niece that just graduated from high school and we had a big party to celebrate her graduation. She is a talented photographer and I wanted to use some of the photos she took of herself and her friends to make a film strip graduation cake.
I made a white chocolate butter cake with raspberry mousse filling and Italian meringue buttercream. I found some cute graduation decorations at Micheals and then I had some of her senior high school pictures printed up on edible paper. I have a printer with edible food coloring but it is in storage and such a pain to drag out so I found a company online that prints edible photos. They have a design for film strips which was exactly what I was hoping to find. ABC Edibles (website no longer active) was fast and easy to work with. They printed the photo strips on good quality icing sheets and sent it out the next day. I have kept their contact information in case I want use them again.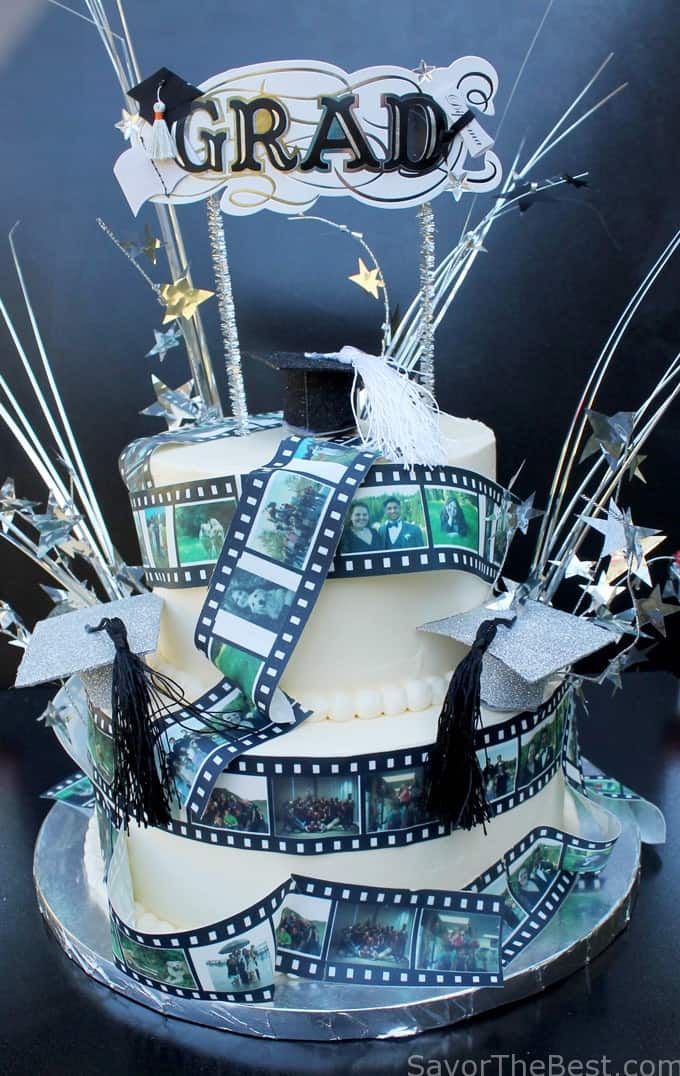 I placed the photo strips on the cake in a haphazard way to give the cake a spontaneous and casual look. It created some gaps and curves that had no support under parts of the photo strips. After a few hours the photo strips sagged and broke in a couple of spots. It wasn't a problem for this particular design but I will keep this in mind for the future. The problem could have been avoided if I had used a sturdy fondant strip to strengthen the edible paper. It was a fun, cheerful design that Maddie really loved. The photos personalized her cake in a unique way and made the design extra special.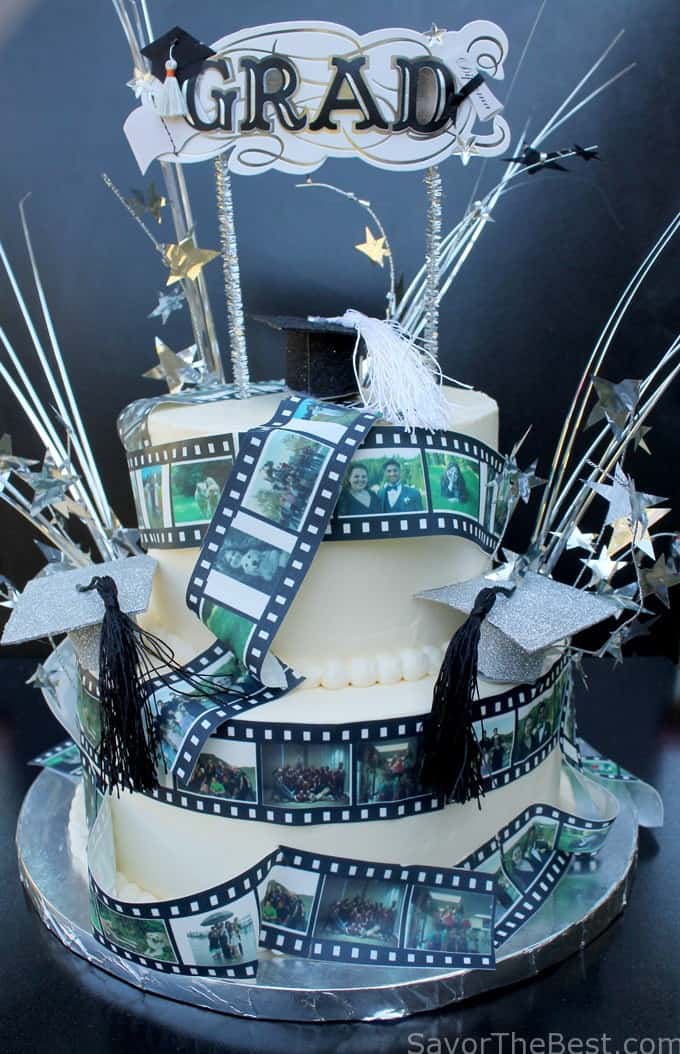 CONNECT WITH SAVOR THE BEST!
Be sure to follow us on our social media accounts
Facebook * Instagram * Pinterest * Twitter * Youtube
Did you make this recipe? We would love to hear from you. Drop us a comment below.