Homemade marshmallow fondant is inexpensive, easy to make, tastes great and is fun to work with. Cover a cake like the pros with this cheap and easy marshmallow fondant.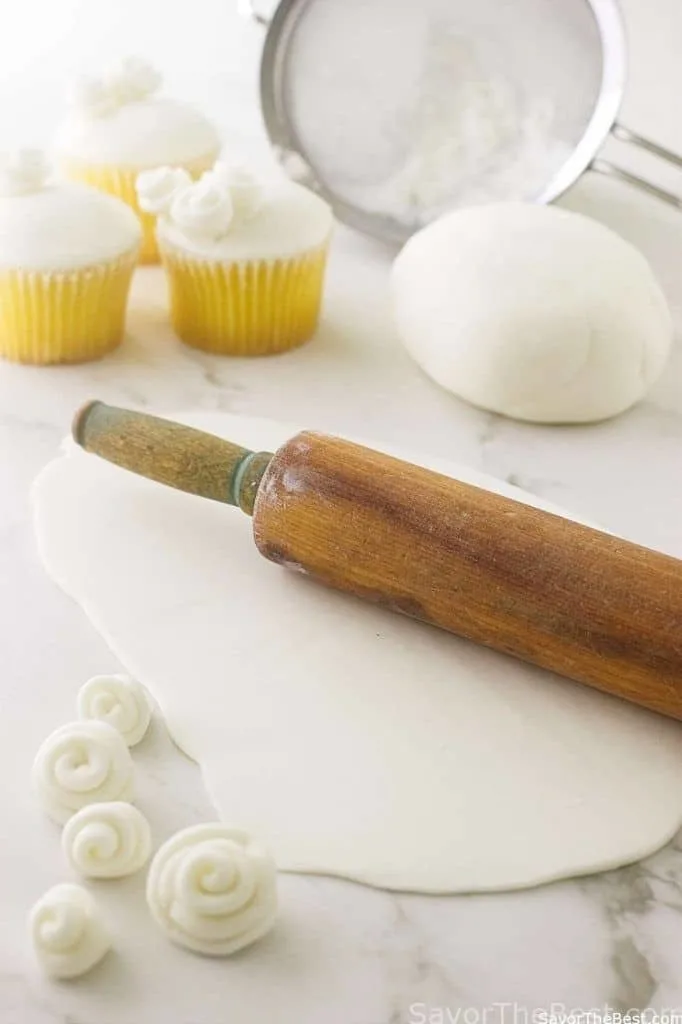 How many times have you gazed at the lovely decorated cakes in the bakery showcase and wished that you had that amazing decorating talent? Well, we are here to tell you that you can do this!
It isn't as hard as it looks and it doesn't have to be expensive.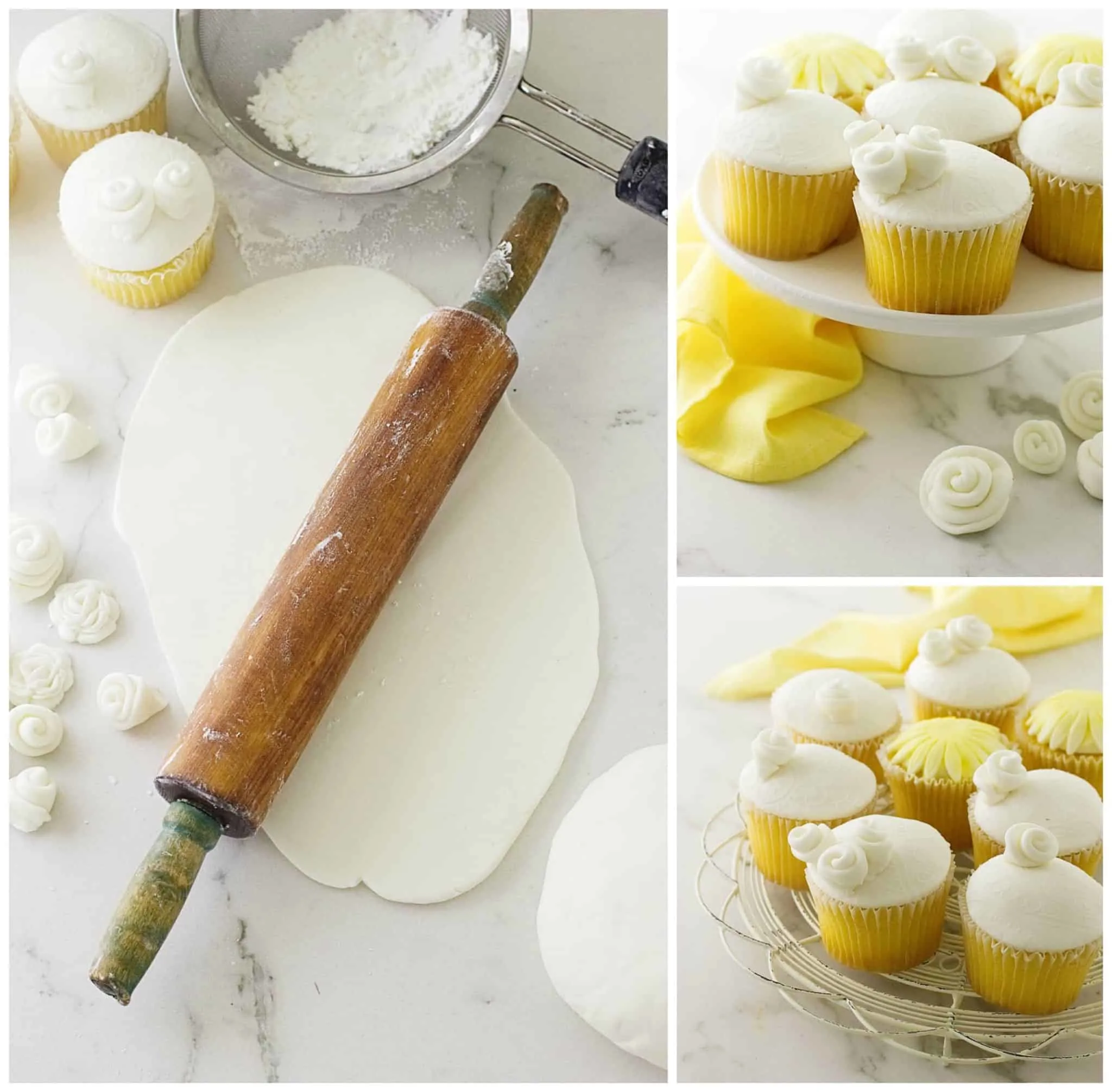 And, have you ever purchased one of those bakery fondant-covered beautiful cakes and been disappointed in the flavorless fondant? This cheap and easy marshmallow fondant will not disappoint! If you like marshmallows you will like this fondant.
Are you bored of using the same old confectioners' buttercream icing recipe? Do you find pre-made, canned frosting too hum-drum? If you want a change then this marshmallow fondant is for you.
Marshmallows and confectioners' sugar are the basics in this recipe resulting in a delicious taste. By adding flavored extracts and food coloring to the fondant you can easily customize your cake.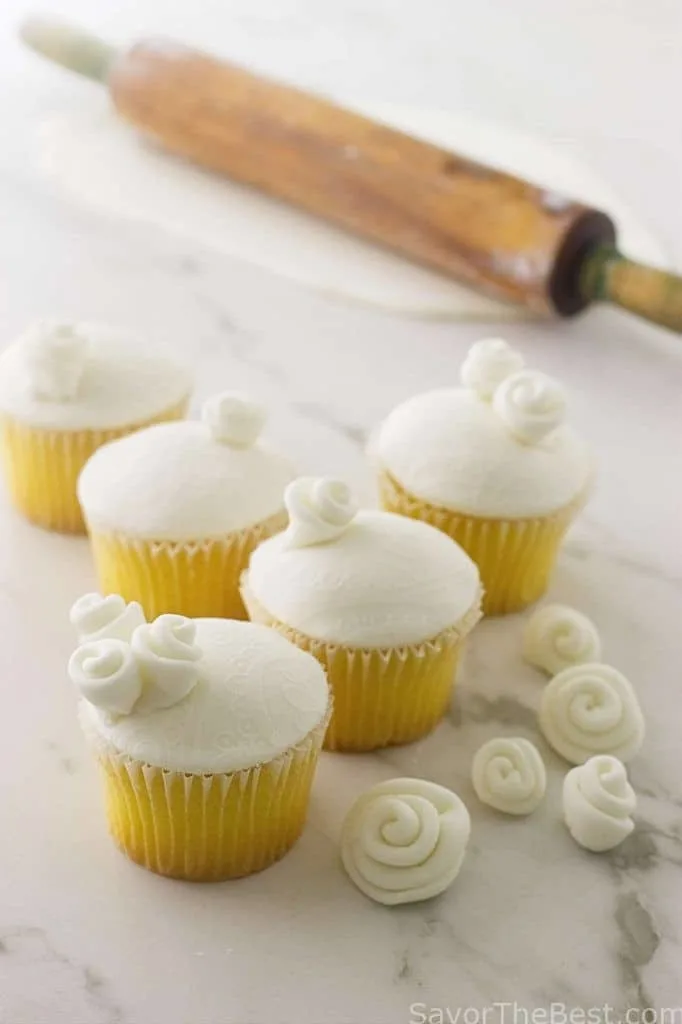 How do you make marshmallow fondant?
All you have to do is melt the marshmallows with a tad bit of water then stir in the powdered sugar. Eventually, the powdered sugar will make the mixture a bit too stiff for you to stir easily. That's when you need to dump the mixture out on the counter and knead the rest of the sugar into the fondant.
This is one of the easiest recipes we have made. It is also one of the messiest but we have some tips for you to keep things clean and neat.
Tips to keep the workspace clean:
Tip 1: Shortening
The first tip is to have a bit of shortening nearby. You do not need the shortening to make this marshmallow fondant but it helps prevent the sticky, melted marshmallows from sticking to your hands and the counter.
Just spread a bit of shortening on the counter where you will knead the fondant. Next, coat your hands with shortening. Use plenty of shortening and work it in like hand lotion. As you knead the fondant dough, work in more powdered sugar.
The shortening will get worked into the fondant and you will need to keep lathering your hands with more shortening. You may also need to spread a bit more shortening on the counter. This really is the best way to keep the fondant from sticking to everything so don't be stingy with the shortening.
Eventually, the fondant will stiffen enough that it will not be as sticky and you will not need to use as much shortening. When it is the consistency of playdough or putty, stop working in the powdered sugar. When you finish making the fondant, wrap it nice and snug in some plastic wrap. This will prevent it from drying out.
Tip 2: A bench scraper:
Now it is time to clean up. Our next tip to help with the clean-up process is to grab a bench scraper. Use the bench scraper to scrape all the leftover crumbs and powdered sugar off the counter.
Tip 3: Soak in water
Now, our final tip is for cleaning the bowl that you melted the marshmallows in. There will be some sticky, messy goo left behind in the bowl and by the time you finish kneading your fondant, all that goo will be dried to the sides of the bowl. The good news is that it is easy to clean.
If you start with a kitchen towel then you will only transfer all that mess to the towel so the best thing to do is just let the bowl soak in warm water for a few minutes. It won't take long and all the gooey sugar will soften up and it will wipe out like a charm.
Shaping and designing with marshmallow fondant:
It is easy to shape and mold this fondant to add those special effects that will give your cakes that professional look.
A quick visit to your local craft store or Amazon will provide you with silicon embossing mats, rollers and molds that will give you endless ideas in presenting the creation of your dreams.
See how a fondant drape, a few cut-outs, and real flowers add a dramatic effect to our Cascading Flower Cake. Or make fondant ruffles like our Fondant Ruffle Cake Design.
Make fun and creative cakes like our Cheeseburger Cake or this Wine Barrel Cake made for my dad's 80th birthday (I used a woodgrain impression mat to make the woodgrain).
All of the cakes mentioned above were made with homemade marshmallow fondant and I saved a ton of money by making the fondant myself.
Now you can present a gorgeously decorated birthday cake, a plate of beautiful cupcakes or….try your hand with a wedding cake or special-event decorated cake.
Watch our video below and you will be inspired to get in the kitchen and decorate your favorite cake.
In the video, we used a rose mold similar to this and a flower plunger cutter that came from this decorating tool kit. We actually used a paper embossing mat to emboss a design for the cupcakes.
However, you don't even need tools to make simple rolled fondant roses like we did in the video.
More Ideas to Use Fondant:
Check out our video above and see how easy it is to make marshmallow fondant.
Connect With Savor the Best:
Please follow us on our social media accounts
Facebook * Instagram * Pinterest * Youtube * Twitter
Did you make this recipe? We would love to hear from you. Drop us a comment below.
Have you made marshmallow fondant? We would love to hear from you. Drop us a comment below and tell us how you used it. Did you cover a cake with it or did you use it on cupcakes and cookies? Have you made decorations with it?
We would love to hear about all your creations.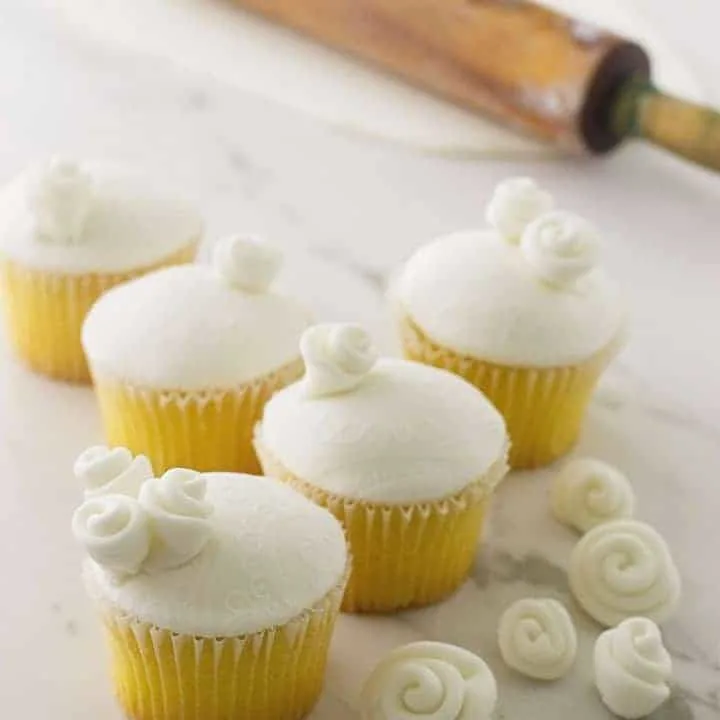 Cheap and Easy Marshmallow Fondant
Yield:
2 pounds of fondant
Additional Time:
10 minutes
Homemade marshmallow fondant is inexpensive, easy to make, tastes great and is fun to work with. Cover a cake like the pros with this cheap and easy marshmallow fondant.
Ingredients
You only need three ingredients:
2- 10-ounce packages of miniature marshmallows
3 tablespoons of water
2 pounds powdered sugar
Have on hand:
vegetable shortening (to grease the counter and hands)
Instructions
Place the marshmallows and water in a microwave proof bowl. Microwave on high for 2 to 2 1/2 minutes until melted. To ensure even cooking, stop the microwave every 30 to 45 seconds and stir them.
Stir 1 to 2 cups of the powdered sugar into the melted marshmallows. Once that is incorporated, continue to stir in the powdered sugar 1 cup at a time.
Once the mixture gets too difficult to stir, grease your work surface and your hands with vegetable shortening and dump the marshmallow mixture out onto the work surface.
Knead more of the powdered sugar into the marshmallow mixture, you may not need to use all of the sugar. Work in enough sugar until the mixture feels like children's modeling dough. Keep your hands well greased with the vegetable shortening to prevent the fondant from sticking to them.
You will know it is done when it is smooth and pliable and stretches without breaking. If you add too much powdered sugar it will become stiff and crack, if that happens just add a teaspoon at a time of water to it and knead it in. If it is too sticky, add more powdered sugar.
Shape the fondant into a ball and coat it with vegetable shortening then wrap it tightly in plastic wrap and place it in a sealable bag. Store the fondant at room temperature and always keep it tightly sealed.
You can use the fondant right after mixing it but it will be easier to work with if you let it sit overnight. After it sits, it will firm up and you will need to knead it to make it pliable and soft again.
Notes
The brand and age of the marshmallows will effect how much powdered sugar you need. Use good quality, soft marshmallows for this recipe.
As long as the fondant stays well sealed and does not dry out, it will last for several months.
You can store the fondant in the fridge but be sure to let it come to room temperature before using it because very cold fondant is too stiff to work with. However, you do not need to store it in the fridge, it lasts several months if stored at room temperature.
If you want to color your fondant, knead food coloring into the fondant until you get the shade you want. To prevent staining the counter, knead the fondant and food coloring together in a glass bowl. Wear disposable gloves to prevent your hands from getting stained. You could also color the entire batch of fondant if you mix the food coloring into the melted marshmallows just prior to mixing in the sugar.
If you want to add flavoring to the fondant, add a few drops of colorless extract to the melted marshmallow mixture (ideas like, mint, vanilla and orange flavoring all work well)
Fondant will melt if it gets wet so protect your decorated cake from the rain. I frequently store my decorated cakes in the fridge however if you take the fondant cake from the fridge to a warm humid room it will develop condensation. If you store the fondant covered cake in the fridge make sure you take it out to a cool room to minimize the condensation.
This recipe makes a little over 2 pounds of fondant and will cover two 6 inch round cakes if they are 4 inches tall. It can also cover a (4 inch tall) 10 inch round cake or two single layer 10 inch round cakes.
Recommended Products
As an Amazon Associate and member of other affiliate programs, I earn from qualifying purchases.
Nutrition Information:
Yield:

16
Serving Size:

2 ounces
Amount Per Serving:
Calories:

335
Total Fat:

0.2g
Sodium:

29mg
Carbohydrates:

84g
Sugar:

72g