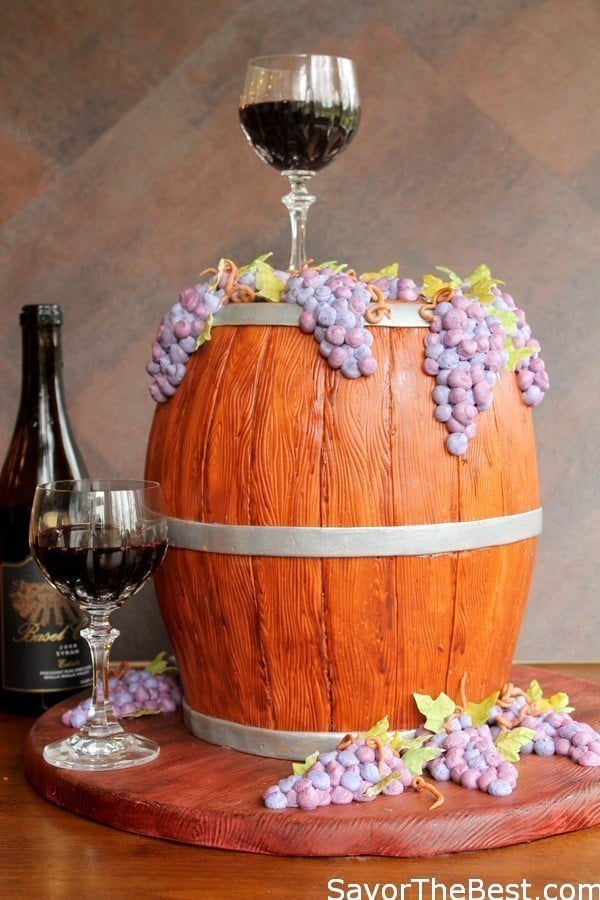 My dad turned 80 this year and there is something about that number that got me a little choked up. This is definitely a milestone birthday that deserves a celebration. My mom pulled off a fabulous dinner for friends and family and I brought the cake.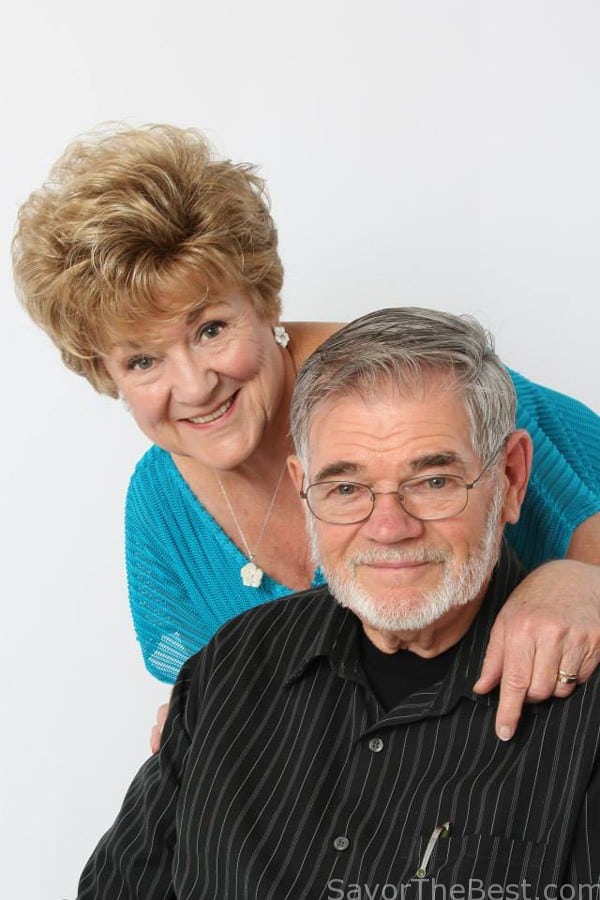 Dad and Mom-8/7/2013 on their 48th wedding anniversary
One of my dads hobbies is wine making so I fashioned the cake into a wine barrel. What seemed like a fairly easy carving actually took a considerable amount of time in order to get the sides symmetrical.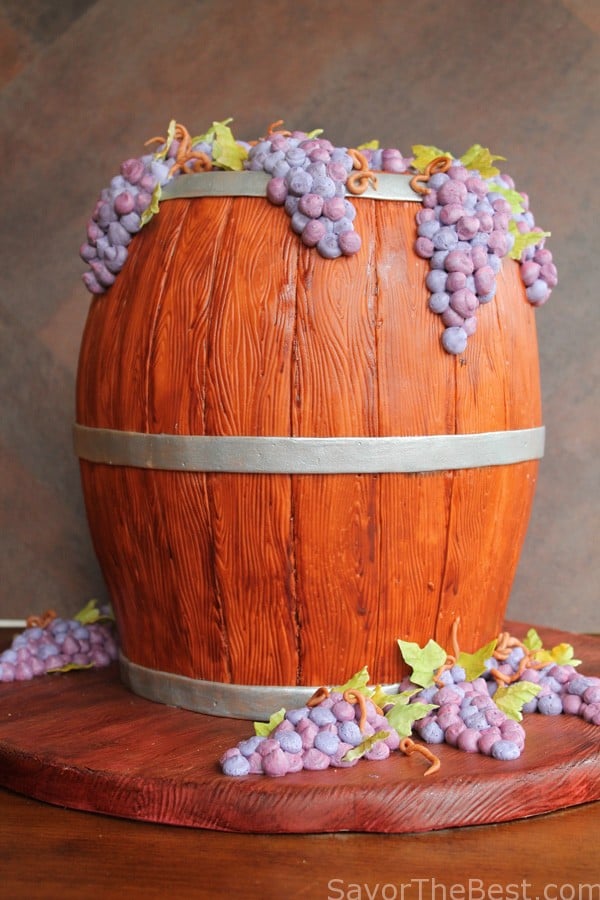 The wood grain effect came from an impression mat that I rolled over the fondant before placing it on the cake. The fondant was colored a light brown but I didn't care for the flat, one-dimensional color so I used a couple of shades of brown food coloring to paint over the fondant.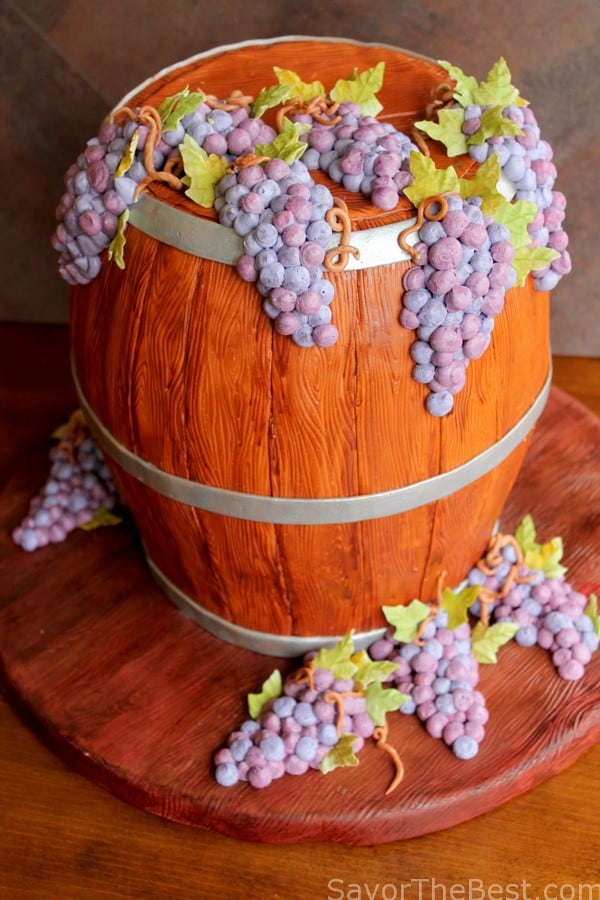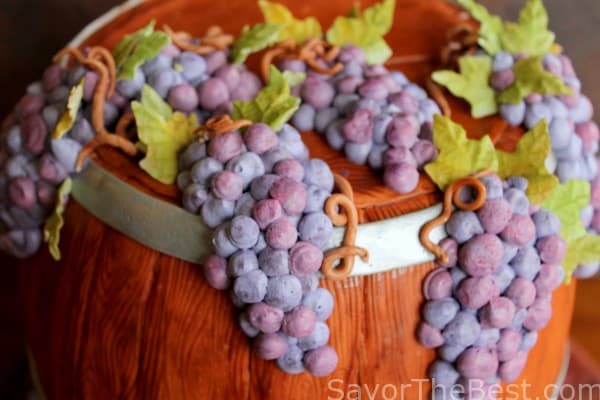 I used silver food coloring to create the rings around the top, bottom, and middle of the barrel. The grapes are made from buttercream using a 12D piping tip and the grape leaves are made from sugar paste. I finished the look of the cake by covering the cake board in wood grain fondant.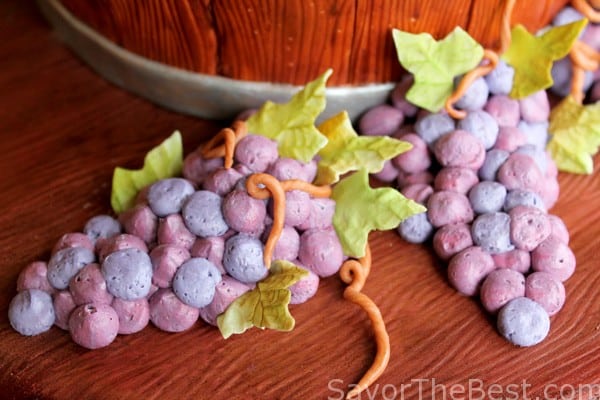 CONNECT WITH SAVOR THE BEST!
Be sure to follow us on our social media accounts
Facebook * Instagram * Pinterest * Twitter * Youtube
Did you make this recipe? We would love to hear from you. Drop us a comment below.