Buttermilk barley pancakes are what Saturday morning dreams are made of! Barley flour gives these pancakes a faintly nutty flavor and a hearty texture, yet they still turn out incredibly soft and fluffy thanks to whipped egg whites and buttermilk.
A fresh stack of homemade pancakes makes for the quintessential weekend morning and these yummy barley flour pancakes will not disappoint.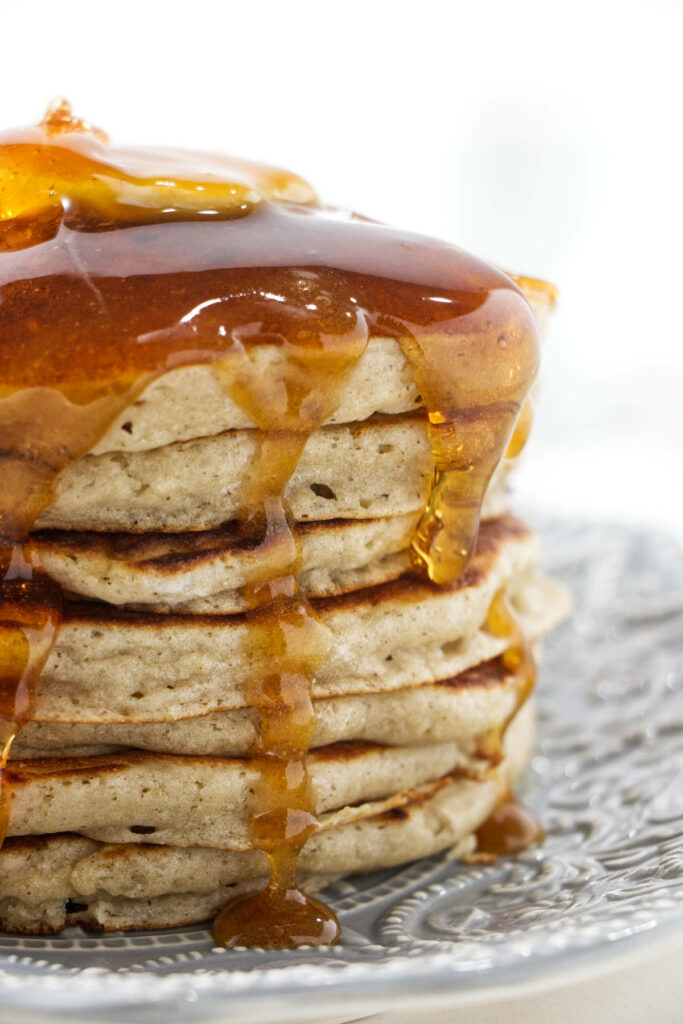 Barley flour adds a unique and complex flavor to these pancakes that gives them a deliciously rustic kind of taste. If you've ever tried our quick barley bread or our buttermilk barley biscuits, you're familiar with the slightly nutty and rich flavor that barley flour adds to baked goods.
These barley pancakes are simply delicious. Top them with soft butter and a drizzle of maple syrup or a dollop of fig jam for a classic pancake breakfast combination. Or add a fruity spin with this blueberry-lemon syrup.
And if you're a fan of a fried egg on top of your pancakes, these are great for that, too!
Why this Recipe Works
Since barley flour is more nutrient-dense and has a higher amount of fiber than traditional flour, these pancakes are a nutritious option to kickstart your day!

Whipped egg whites lighten the batter and make the pancakes soft and fluffy.

The recipe is easy and fast to make.

Whole wheat barley adds a rich and complex flavor.

Maple syrup adds a hint of sweetness without overwhelming the flavors.
There's no shortage of pancake recipes here on the blog, from these whole wheat pumpkin pancakes to orange ricotta pancakes. But this barley pancake recipe is going to be one of the more healthy pancake options for whenever you're in need of one!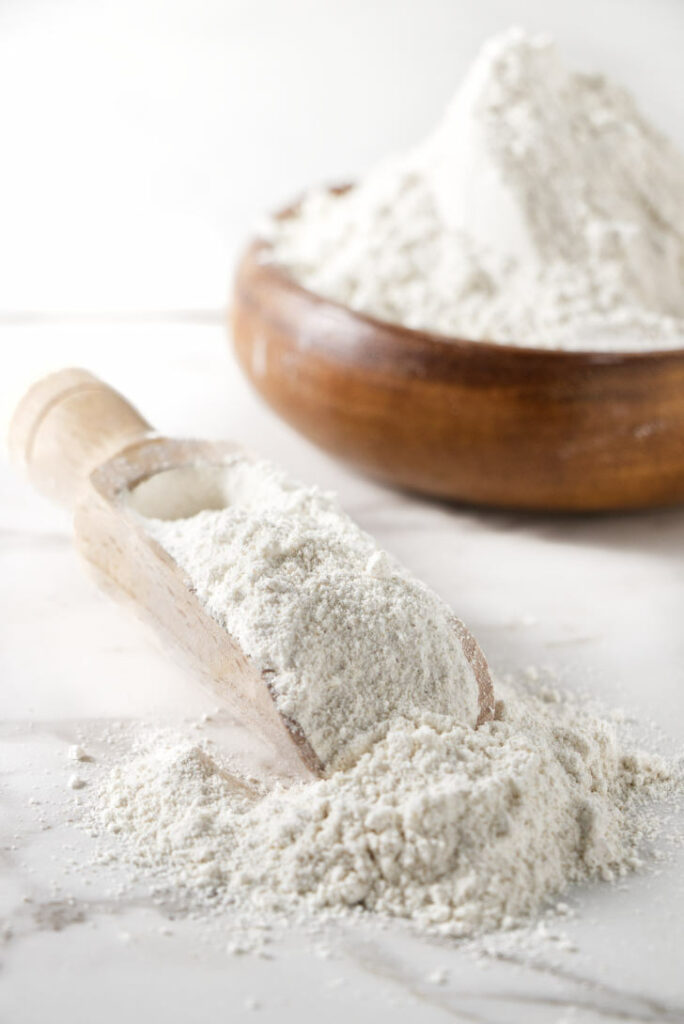 Ingredients for Barley Pancakes
A few simple ingredients are all you need to create delicious, fluffy, homestyle barley pancakes!
Here's a look at the ingredient list:
barley flour
baking powder
baking soda
salt
buttermilk
melted butter or vegetable oil
egg yolks
maple syrup
egg whites
How to Make Them
These fluffy barley pancakes are ready to enjoy in just 20 minutes! They're so easy to make and are perfect for lazy weekends or even a busy weekday morning.
Here's a look at the steps to making barley pancakes- be sure to scroll down to the bottom of the page to view the full instructions in the recipe card.
Combine the dry ingredients.
In a separate bowl, mix together the buttermilk, butter (or oil), egg yolks, and maple syrup.
Combine the wet and dry ingredients but be careful not to over-mix.
Beat the egg whites until they reach stiff peaks.
Fold the egg whites into the barley pancake batter.
Cook the pancakes over a hot griddle until done.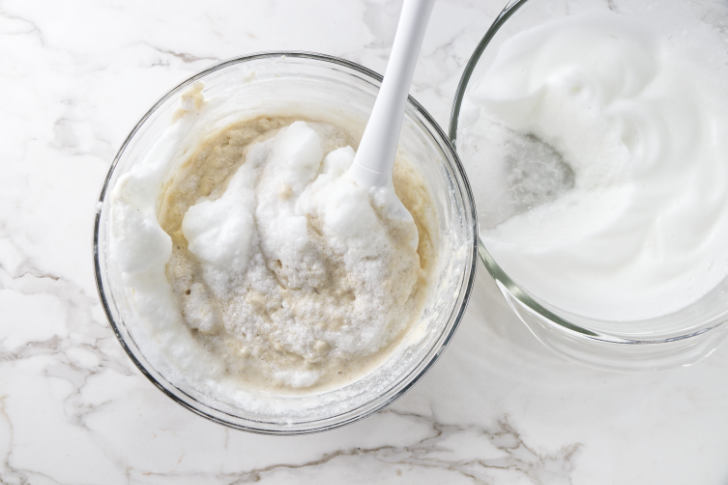 Start by folding in 1/3 of the egg whites, then gradually add the rest. Whipped egg whites are the key to creating super fluffy barley pancakes. This step is important since barley flour is denser than traditional flour.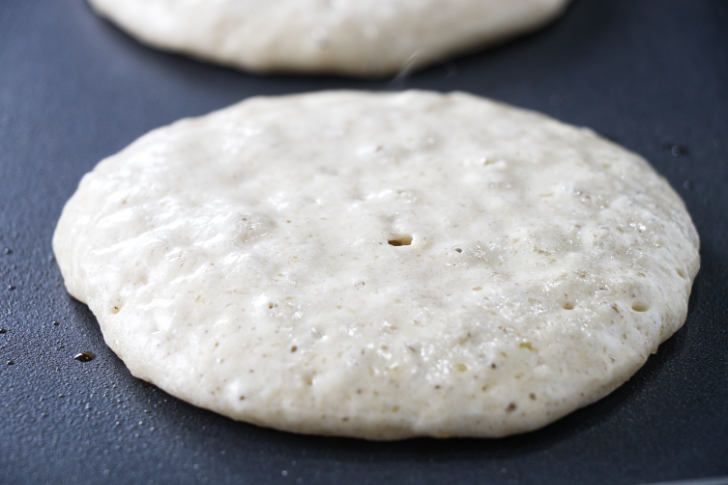 The pancakes are ready to turn when small bubbles start to form along the edges and in the center. If the batter is too thick, you may not see any bubbles surface.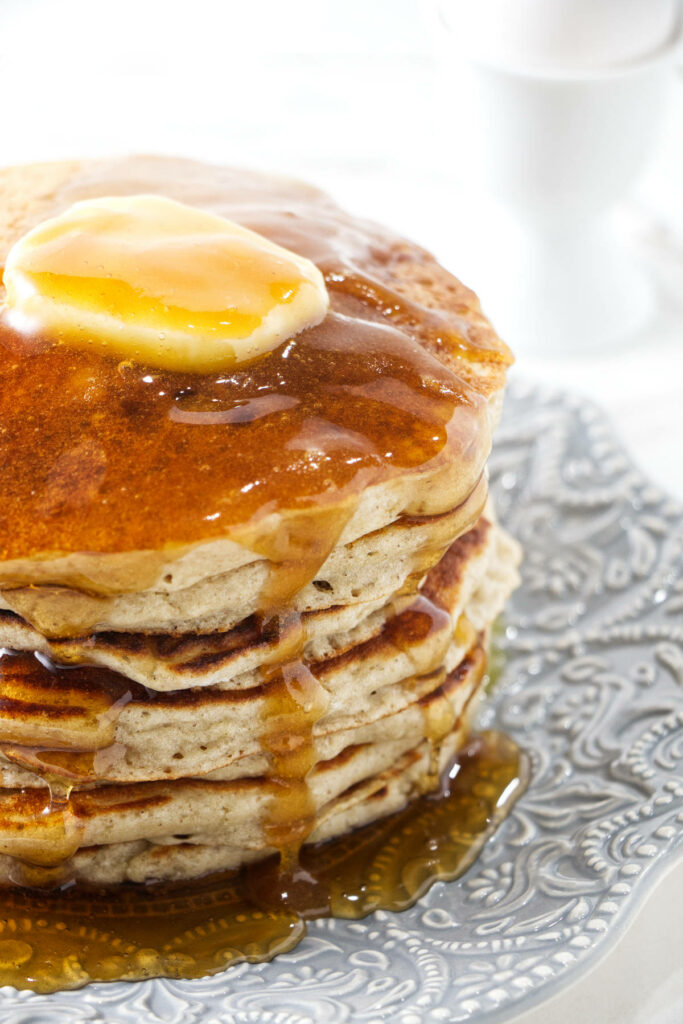 Tips for the Best Results
When separating the eggs, make sure you don't get any of the yolks in the egg white. Any trace of yolk will prevent the whites from whipping to fluffy, stiff peaks.

To beat the egg whites, place them in a clean bowl and use clean beaters. Any residual grease on the bowl or beaters will also prevent the egg whites from whipping into stiff peaks.

This barley pancake recipe will make about 12-16 pancakes. Store any extras in the refrigerator in an airtight container for up to three days. They also freeze well.

Top the pancakes with strawberry fig jam or, for a healthier option, serve them with baked grapefruit.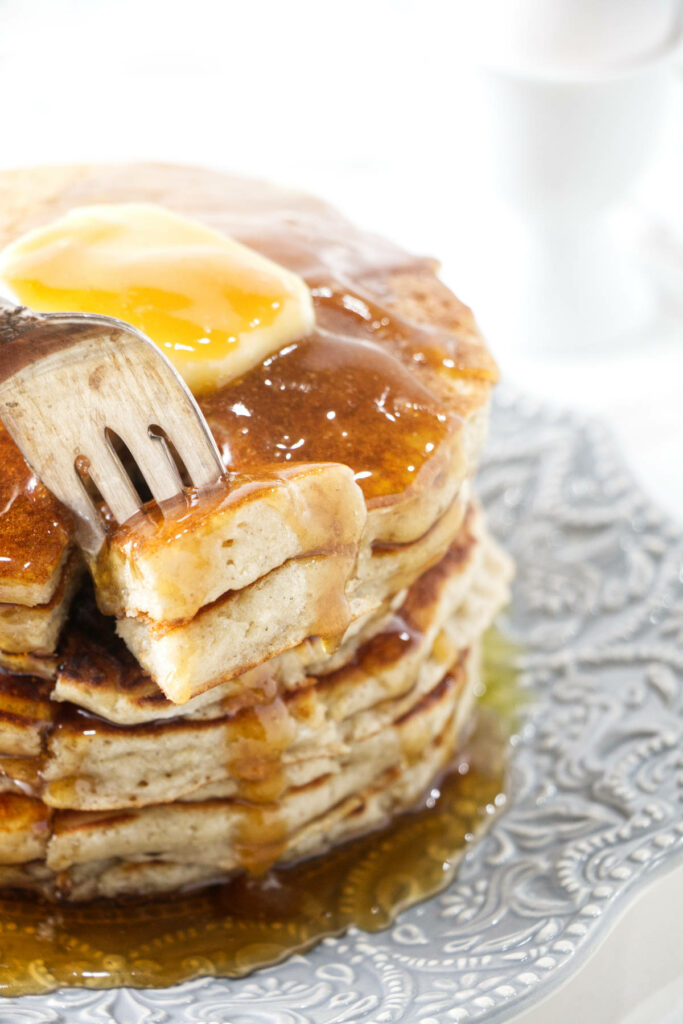 Barley pancakes are a delicious way to start your day and an easy, nutrient-packed meal that everyone will request for breakfast again and again!
Helpful Tools
Some of the following are affiliate links. If you click on these links and purchase something, we may receive a small commission. You don't pay any extra but it will help us keep the lights on.
Some Other Recipes We Are Sure You Will Love:
Flaky and extra tender, these sour cream biscuits have a rich and buttery flavor that goes well with everything! The sour cream adds a subtle, delicious tanginess to the biscuit. And best of all, they're ready for the oven in just 15 minutes!
A twist on the classic French toast breakfast, this yummy French toast bake is served casserole-style, made with tender Brioche bread cubes soaked in a creamy egg custard.
Overnight Sourdough Pancakes make an extraordinary breakfast! Classic pancakes get a sourdough twist, which lends a mild tangy flavor that elevates this breakfast favorite.
Connect With Savor the Best:
Please follow us on our social media accounts
Facebook * Instagram * Pinterest * Youtube * Twitter
Did you make this recipe? We would love to hear from you. Drop us a comment below.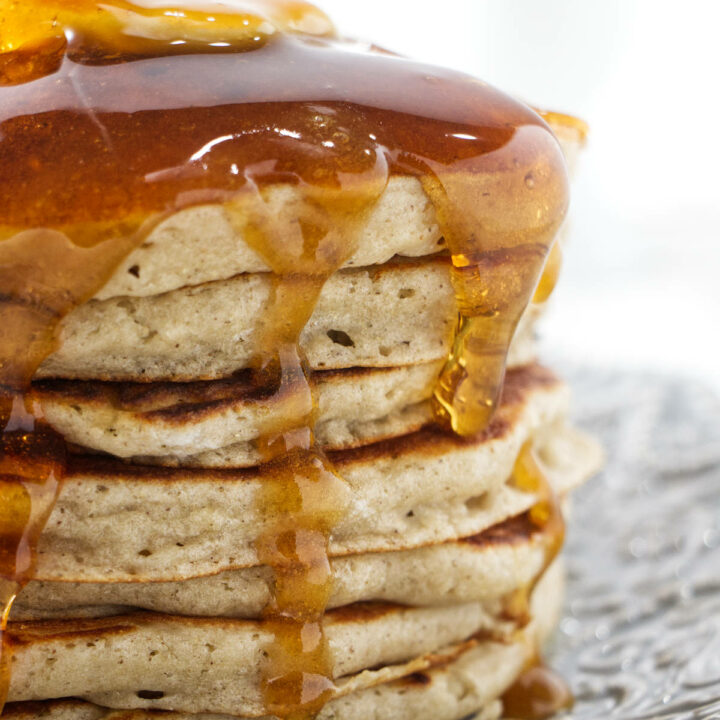 Barley Pancakes
These barley flour pancakes are light and fluffy and make the perfect healthy breakfast. Barley flour gives the pancakes a faintly nutty flavor and a hearty texture. Whipping the egg whites make them extra fluffy and buttermilk keeps them tender.
Ingredients
1-1/2 cups barley flour (180 grams)
1 tablespoon baking powder
1 teaspoon baking soda
1/2 teaspoon salt
1-1/2 cups buttermilk
1/4 cup melted butter or vegetable oil
2 egg yolks
3 tablespoons maple syrup
2 egg whites
Instructions
In a large bowl, combine the barley flour, baking powder, baking soda, and salt. Stir with a whisk to blend the ingredients well.
In a separate bowl, combine the buttermilk, butter (or oil), egg yolks, and maple syrup. Fold the wet ingredients into the dry mixture. Don't over-mix, it is ok if there are still streaks of flour.
Place the egg whites in a small mixing bowl. Beat on medium high speed until they reach stiff peaks.
Fold 1/3 of the egg whites into the batter to lighten up the batter. Gently fold the rest of the egg whites into the batter.
Preheat a griddle to 325°F (or place a skillet over medium to medium-high heat)
Use a 1/4 or 1/3 cup measuring cup to drop the batter on the hot griddle.
Cook until you see small bubbles start to form on the top of the pancake (about 2 minutes). Flip the pancakes over and cook for an additional 1-1/2 to 2 minutes.
Notes
When you separate the eggs, make sure you don't get any of the yolks in the egg white. Place the egg whites in a clean bowl and use clean beaters. If there is any grease on the bowl or beaters, the egg whites will not whip.
Nutrition Information:
Yield:

16
Serving Size:

1
Amount Per Serving:
Calories:

128
Total Fat:

5g
Saturated Fat:

2g
Trans Fat:

0g
Unsaturated Fat:

2g
Cholesterol:

32mg
Sodium:

326mg
Carbohydrates:

18g
Fiber:

2g
Sugar:

4g
Protein:

4g
Nutrition information is a guideline only, is calculated automatically by third-party software, and absolute accuracy is not guaranteed.