This quick barley bread is a delicious, homemade bread loaf and there's no yeast required! It's a rustic bread made completely with barley flour which gives it a unique and complex flavor. This bread is simple to make and has a rich taste with a dense texture that's similar to cornbread.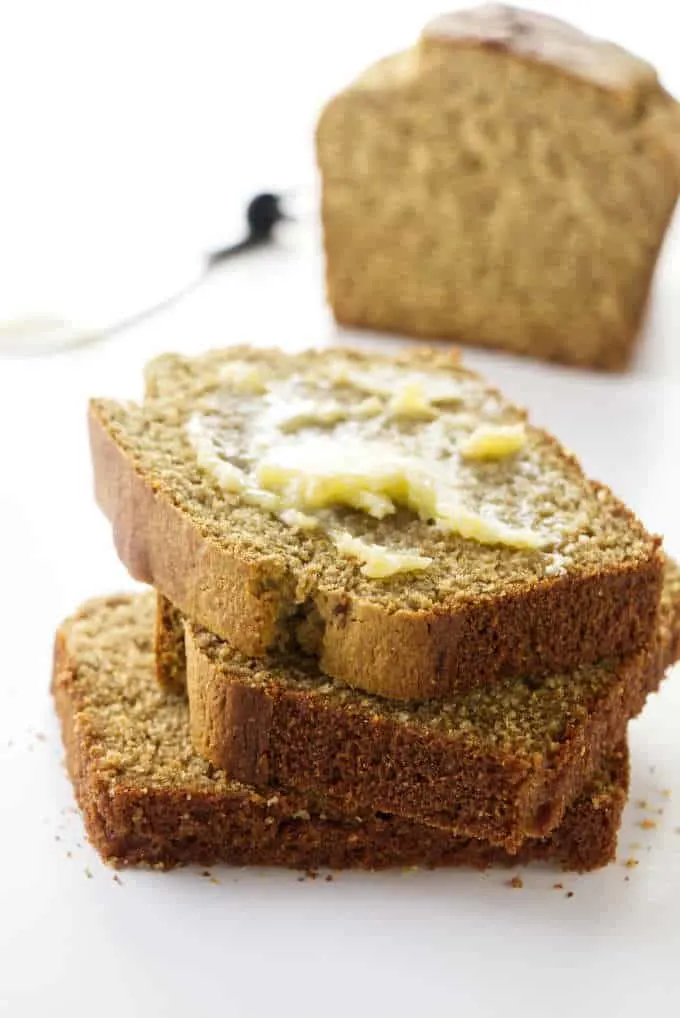 Barley bread is the perfect recipe for all your homemade bread needs, and a wonderful go-to if you don't have any yeast on hand. It makes great toast for breakfast and tastes delicious served with a bowl of pork chili or beef chili beans and a drizzle of garlic butter sauce.
What does barley flour taste like? Barley flour is derived from the grain of the barley plant and has a mild flavor with nutty notes. It's an alternative to traditional wheat flours, but it still contains some gluten. Barley flour is a high-fiber flour that is lower in carbohydrates than other flours and also contains an impressive nutritional profile, packed with loads of vitamins and minerals!
Barley Bread Ingredients
Here's what you need for this tasty homemade bread:
Barley flour. You can find barley flour in many grocery stores or purchase it online. You can also make it yourself if you have a high-speed blender or grain mill.
Salt. Salt enhances all the flavors in this bread and brings out the subtle nuttiness of the barley.
Baking powder and baking soda. These leaveners help the bread rise and create a lighter texture. Make sure they are fresh. If they are old and outdated, they will lose their potency.
Eggs. Improves the structure and texture of the bread.
Buttermilk. If you don't have buttermilk on hand, you can add a small splash of vinegar or lemon juice to milk and let it sit for a couple of minutes. It will look curdled and give you a similar result to buttermilk.
Olive oil. We use olive oil for its healthy, monounsaturated fat but you can use any oil you like. You can even use melted butter but that will give the bread a firmer, almost dryer texture.
Honey. This is not a sweet bread but honey adds a HINT of sweetness and compliments the nutty barley flavor.
how to make our quick barley bread
I know you'll appreciate the ease of this homemade bread recipe! Eight ingredients and less than an hour in the oven will leave you with a hearty and tender barley bread that won't disappoint.
It's a three-step process to make this quick barley bread, and it's so, so easy! (For all the details, check out the full recipe at the bottom of the page).
Prepare your pan – Spray a standard sized bread loaf pan with nonstick spray.
Mix the ingredients- In a large mixing bowl, whisk together the barley flour, salt, baking soda, and baking powder. In a separate bowl, stir together the wet ingredients. Add the liquid mixture to the dry ingredients and gently stir until it is just combined.
Bake the barley bread – Pour the batter into the loaf pan and bake for 35-40 minutes.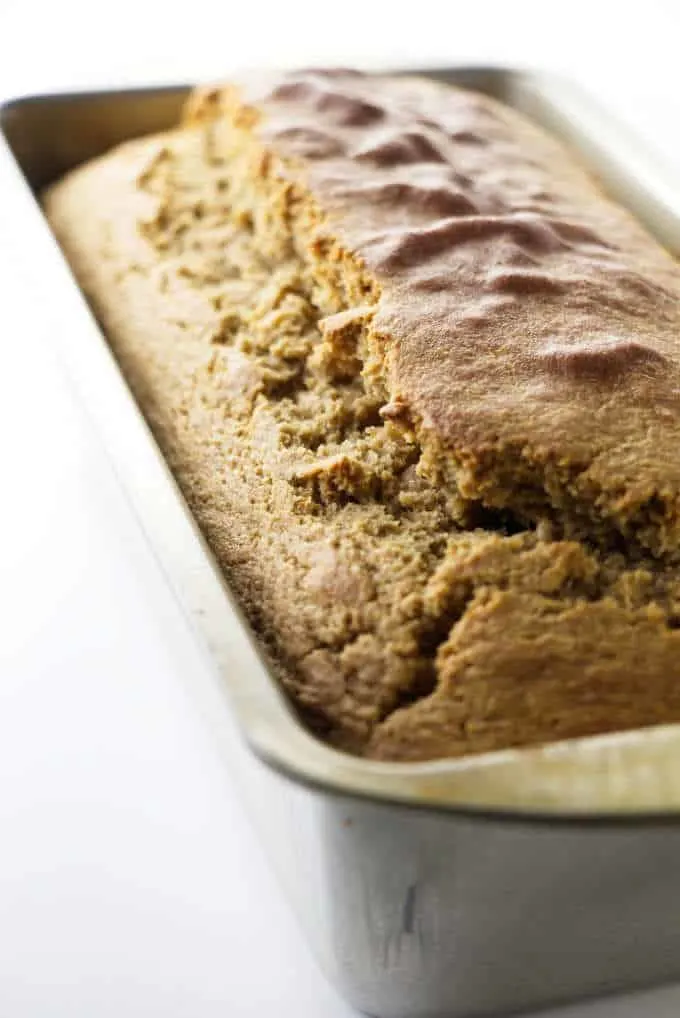 This rustic barley bread has a wonderful taste and texture! It's light but dense, and the barley flour gives it an almost malt-like flavor. The large crumb makes this a soft and tender loaf, but it slices easily and won't fall apart.
It makes fabulous toast, which is our favorite way to enjoy it! Slather some fresh strawberry jam on top and start your morning off right!
Yeast bread like our sprouted wheat sandwich bread or our oatmeal bread takes quite a bit more time to make but you can have this bread in less than an hour. If you want to use it for sandwiches then we recommend toasting the slices first.
Is barley bread healthy?
Yes! Barley bread is healthy, high in fiber and much more nutritious than regular wheat bread. We love all the health benefits of barley. Here are a few:
Rich in vitamins and minerals.
High in soluble and insoluble fiber which is great for gut health.
Helps you feel fuller (due to higher fiber content) which can help you eat less and make it easier to manage your weight.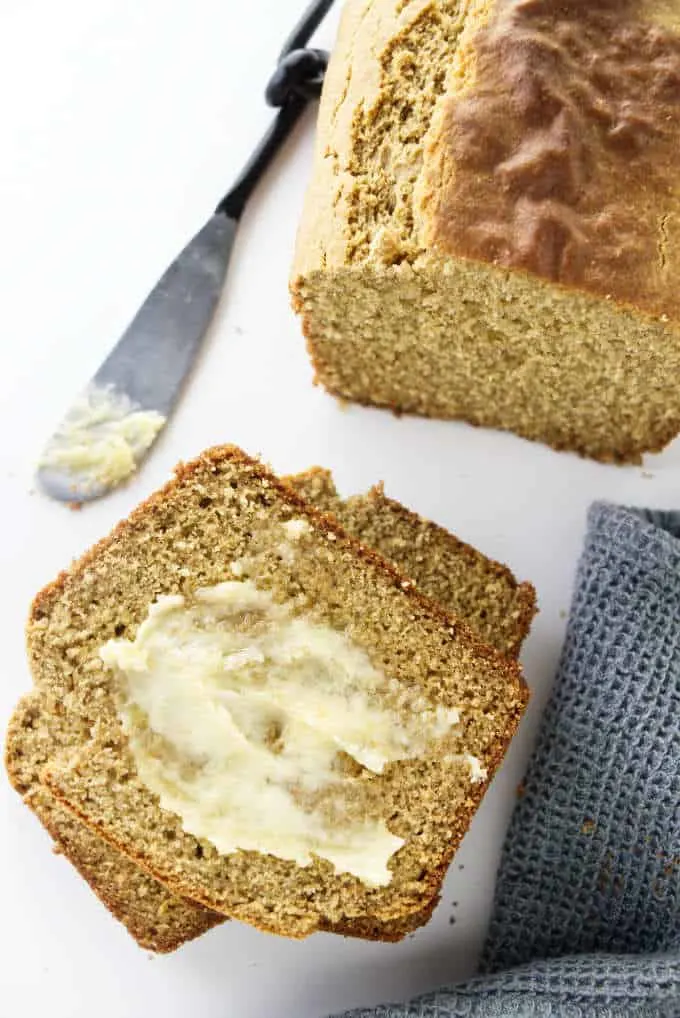 SOME OTHER RECIPES WE ARE SURE YOU WILL LOVE:
This quick no-knead Dutch oven bread is also a winner! A simple, crusty and fluffy artisan loaf is baked a Dutch oven, and there's no special equipment required! If you're missing bakery-style bread, look no further than this homemade, rustic loaf!
Pizza lovers (so EVERYONE), your pizza night just got 100 times more exciting with our Sourdough Pizza Dough recipe! Make use of your sourdough starter and enjoy a delicious twist on pizza crust- you'll never go back!
We're coming up on hot fudge sundae season (or is it a year-round thing?) and this Homemade Chocolate Syrup couldn't be any simpler! It's rich, ultra chocolate-y, and guaranteed to taste better than any store-bought hot fudge you'll find.
Connect With Savor the Best:
Please follow us on our social media accounts
Facebook * Instagram * Pinterest * Youtube * Twitter
Did you make this recipe? We would love to hear from you. Drop us a comment below.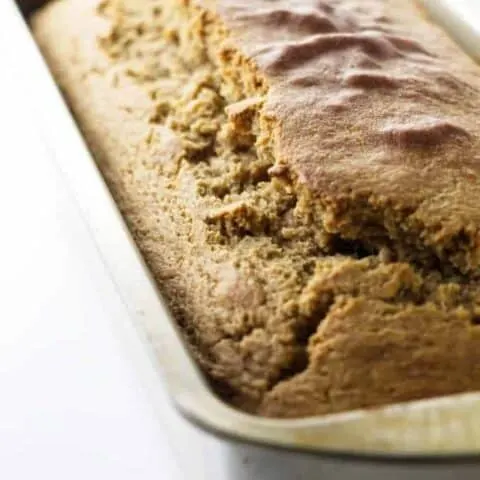 Quick Barley Bread (No Yeast)
This rustic barley bread is made with one hundred percent barley flour that gives it a complex and delicious flavor. The texture is similar to cornbread. It slices easily and makes fabulous toast.
Ingredients
3 cups barley flour (340 grams)
1-1/4 teaspoons salt
2 tablespoons baking powder
1/2 teaspoon baking soda
2 eggs
1-1/2 cup buttermilk
1/3 cup olive oil
3 tablespoons honey
Instructions
Preheat the oven to 350°F. Spray an 8-1/2 by 4-1/2 bread loaf pan with nonstick spray.
Whisk the barley flour, salt, baking soda, and baking powder together.
In a separate bowl, combine the eggs, buttermilk, oil, and honey.
Pour the liquid ingredients into the flour mixture and stir gently until just combined.
Pour the batter into the bread loaf pan and bake 35 to 40 minutes or until a toothpick inserted into the center comes out clean.
Notes
This is not gluten-free. Barley does have gluten in it.
As one reader noted, adding an extra egg will give the bread a softer, more cake-like consistency. If you want a less rustic texture that is a bit moister, use 3 eggs.
Nutrition Information:
Yield:

16
Serving Size:

1 slice
Amount Per Serving:
Calories:

169
Total Fat:

6g
Saturated Fat:

1g
Trans Fat:

0g
Unsaturated Fat:

4g
Cholesterol:

24mg
Sodium:

780mg
Carbohydrates:

26g
Fiber:

3g
Sugar:

5g
Protein:

5g
Nutrition information is a guideline only, is calculated automatically by third-party software, and absolute accuracy is not guaranteed.