So I ask myself… What's the big deal about buffalo wings? Then I tasted them! It's the zesty buffalo sauce! That stuff tastes good on everything. Here is a Buffalo Sauce Recipe that makes a buttery-smooth, spicy sauce that you will be using on everything! How can something so simple be so grand!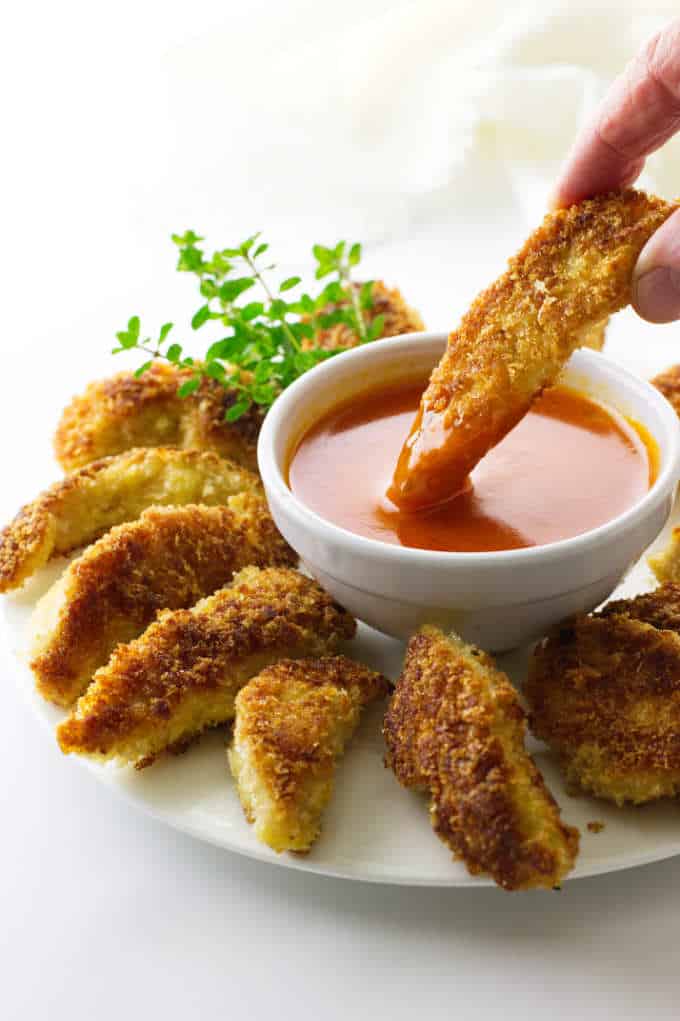 Use this buffalo sauce recipe for those upcoming tail-gate buffalo wings appetizers or include them in a holiday party tray. And plan ahead for that big game that is not too far off! Everyone will be raving over these spicy buffalo sauce treats!
Why do they call it Buffalo Sauce?
What is this spicy stuff and how is it made? Nope, there isn't any buffalo in this sauce. It gets its name from its creator, Teressa Bellissimo of Buffalo, New York who served the sauce with chicken wings which became famous as Buffalo Wings.
What is Buffalo Sauce made of?
This silky, smooth sauce is a simple mixture of 8 ingredients.
Hot sauce made from cayenne peppers. We use either Franks Red Hot or Crystal Hot Sauce
Worcestershire sauce. Adds depth of flavor to the sauce. If you leave it out you won't know it is missing but you will know something is missing.
Garlic powder, salt, pepper. Gotta have the seasoning.
Honey. The sweetness will balance out the flavors and the heat. Here's how easy it is to make this buffalo sauce.
Butter. The secret ingredient. Butter smooths the sauce out and turns it from ordinary to extraordinary.
Cayenne pepper. There is already cayenne in the hot sauce but after you add the butter there is less "hot". Add extra cayenne if you like things spicy.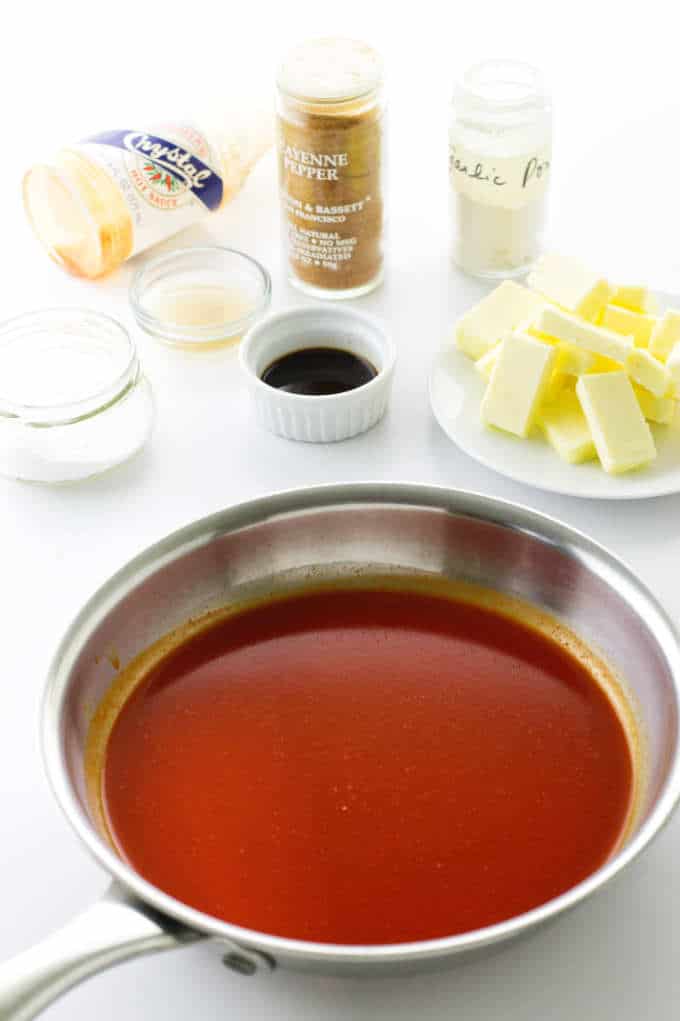 Two easy steps:
Let's count the ways:
Step 1:
Pour the contents of the hot sauce into a small skillet or saucepan. Whisk in the honey, Worcestershire sauce and garlic powder until well combined. Bring to a simmer over medium heat and cook for 2 to 3 minutes.
Step 2:
Remove from the heat and whisk the butter into the sauce. If you whisk just a few pieces of butter at a time it will blend more thoroughly. The sauce will become smooth and slightly thickened. Whisk in the salt and cayenne pepper according to taste. Ta-da….Buffalo Sauce! If the sauce is spicier than you like, adding more butter will tone down the heat.
Check out our printable recipe card below for measurements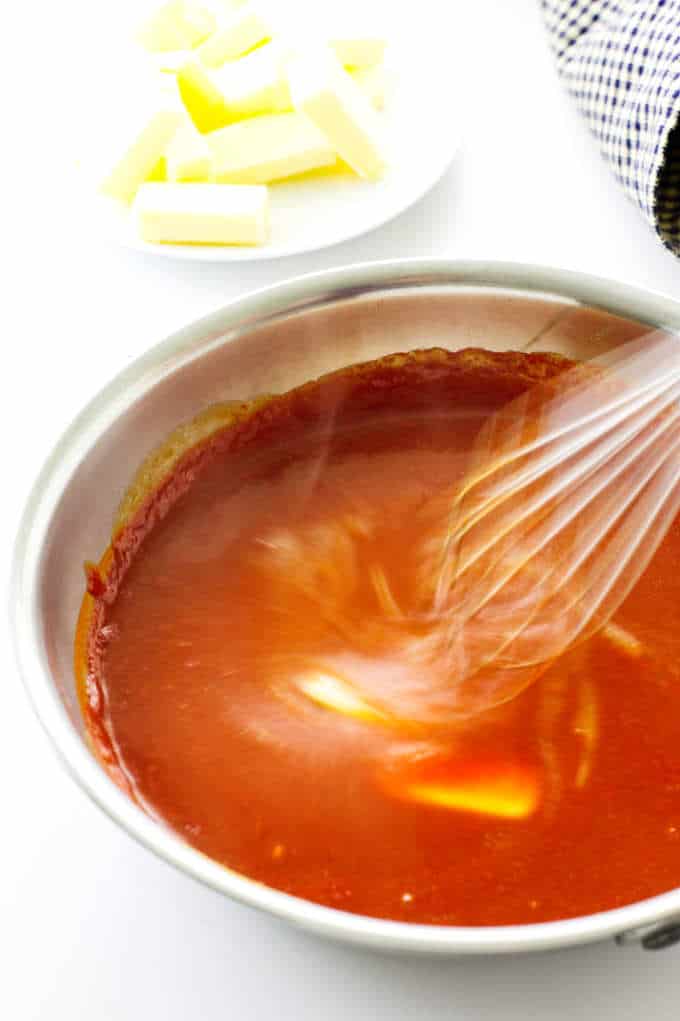 This buffalo sauce has got to be one of the easiest, fastest, most versatile sauces on the planet! And if you, like my husband, are not a fan of the chicken wings, use chicken tenders. They are awesome! Bread the tenders lightly in toasted panko crumbs, bake them on a wire rack set over a rimmed baking sheet until golden brown. Serve them hot and get to dipp'n. Here are just a few more suggestions that buffalo sauce can be used with: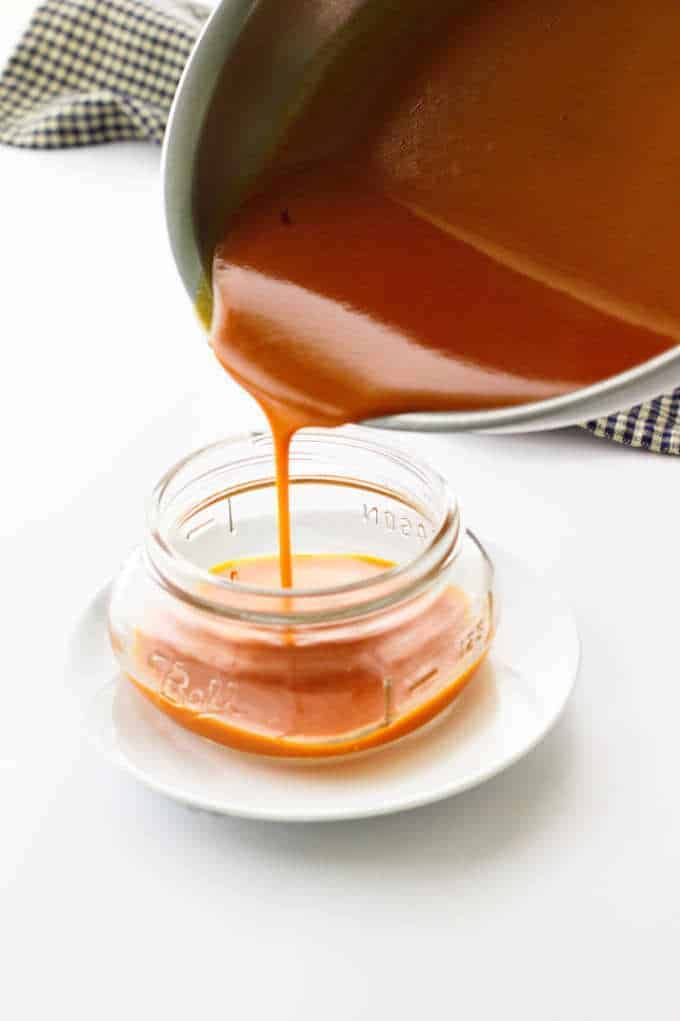 How to store Buffalo Sauce.
Any unused portions of this spicy buffalo sauce should be transferred to a sealed container and refrigerated. Because of the butter content, the sauce will solidify when it gets cold. To bring it back to a silky, smooth sauce, simply set the jar in a bowl of warm water for a few minutes, stir and enjoy!
You are going to love this buffalo sauce recipe and will be discovering so much to use it with.
Some Other Recipes You Will Love:
Lemongrass Chicken Satay: We love grilled food on a stick! And this Lemongrass Chicken Satay has all the complex flavors of Thailand, sweet, sour salty and spicy. Serve them to party guests as an appetizer with a Spicy Peanut Sauce and see how fast they disappear.
Herbed Olive Oil Dip: A quick and impressive Herbed Olive Oil Dip made with fresh herbs, garlic and seasoning. Serve with crusty Italian or focaccia bread as dippers.
Greek Stuffed Grape Leaves (Dolma): Homemade stuffed grape leaves take a little time but they are so much tastier than the ones at the deli bar. Preserved grape leaves are filled with a mixture of rice, onions, lemon juice, mint and dill, rolled and steamed on the stovetop. There is a sweetness from the addition of dried currents and a crunch from the toasted pine nuts.
Connect With Savor the Best:
Please follow us on our social media accounts
Facebook * Instagram * Pinterest * Youtube * Twitter
Did you make this recipe? We would love to hear from you. Drop us a comment below.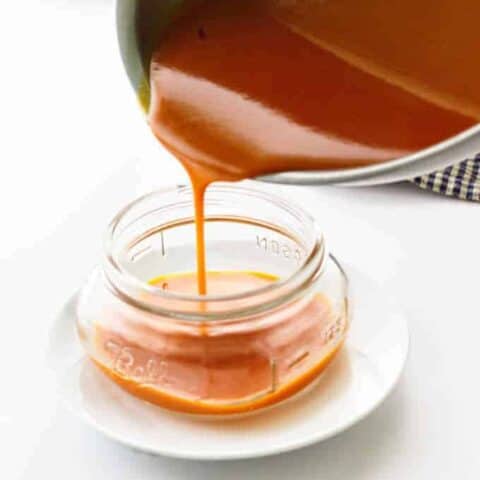 Buffalo Sauce Recipe
Yield: 1 Cup
Prep Time: 5 minutes
Cook Time: 5 minutes
Total Time: 10 minutes
This Buffalo Sauce Recipe is one of the easiest and most versatile sauces! It is spicy, smooth, buttery and delicious on anything! You will find endless ideas to for this Buffalo Sauce!
Ingredients
6-ounce bottle of Crystal or Franks Hot Sauce
1 tablespoon honey
2 teaspoons Worcestershire sauce
1 teaspoon garlic powder
1/4 teaspoon freshly ground white or black pepper
1/2 cup unsalted butter, cut into 1/2-inch bits
1/4 teaspoon table salt
1/4 teaspoon cayenne pepper (optional)
Instructions
Add the hot sauce to a small skillet or saucepan.
Whisk in the honey, Worcestershire sauce, garlic powder and white pepper until well combined.
Bring to a simmer over medium heat and cook for 2 to 3 minutes.
Remove from the heat and whisk the butter into the sauce, a few pieces at a time, until the sauce becomes smooth and slightly thickened.
Whisk in the salt and cayenne pepper according to taste
Notes
Honey will balance out the taste and heat of the hot sauce.
White pepper is recommended if you do not want black specks in the sauce.
Whisk the butter in 2 to 3 pieces at a time and allow it to fully incorporate before adding the next piece. This will help the butter emulsify more thoroughly.
Adding additional bits of butter will bring down the spice level.
Taste the sauce before adding salt and cayenne pepper and adjust it to your taste preference.
Keep any unused portion in a lidded container and store in the refrigerator.
The butter will cause the sauce to solidify when cold. To return to a smooth, silky sauce, set the container in a dish of warm water for a few minutes then whisk well.
Recommended Products
As an Amazon Associate and member of other affiliate programs, I earn from qualifying purchases.
Nutrition Information:
Yield: 16 tablespoons
Serving Size: 1 tablespoon
Amount Per Serving:
Calories: 54
Total Fat: 6g
Saturated Fat: 4g
Trans Fat: 0g
Unsaturated Fat: 2g
Cholesterol: 15mg
Sodium: 322mg
Carbohydrates: 1g
Fiber: 0g
Sugar: 0g
Protein: 0g
Nutrition information is a guideline only, is calculated automatically by third-party software, and absolute accuracy is not guaranteed.