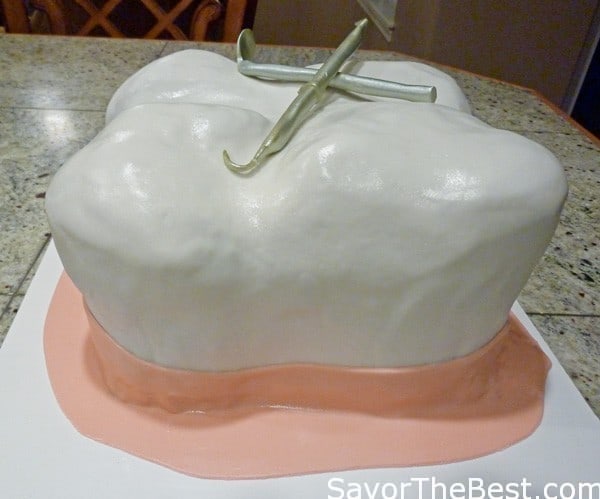 When I was younger, I was told that I grind my teeth and should start wearing a bite block at night to prevent damage to my teeth and jaw. I had a hard time believing I was grinding my teeth. I didn't wake up with jaw pain and I didn't feel like I was in any stress. After all, people that grind their teeth must be stressed, right? At least that was what I thought at the time. I went for years ignoring the dentist until one day I woke up in pain and couldn't chew food without sending shock waves down my jaw. I found out that I had cracked one of my molars and needed a crown. It was a miserable experience having drills and needles in my mouth but even more miserable finding out how much it cost me. My insurance only paid for half of the cost for the crown. That was enough to convince me that I had a problem so I paid for a custom night block of which my insurance paid nothing. I had to pay $1,000 for that first night block and have since gone through three of them because I wear them down, break them or loose them. These days when I don't sleep with a night block, I wake up in pain so it is a must for me…. so sexy. Not really, but it saves me considerable work on my teeth so I can't complain.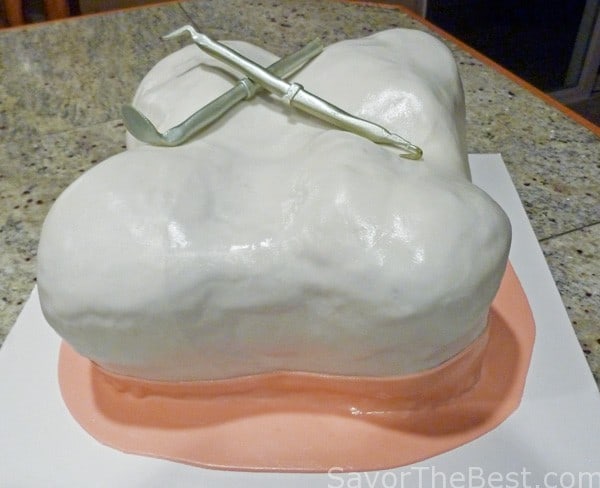 I made this cake for a dentist. His co-workers threw him a surprise birthday party and one of my friends was coordinating it. She asked if I could make a cake for him. She didn't have any directions for how the cake should be designed so I just had fun with it. I didn't have a lot of time on my hands so I choose a design that I could do within a reasonable amount of time.
The design started with three layers of chocolate mud cake baked in 9-inch square cake pans. I stacked them and layered them with chocolate ganache then carved them into the shape of a molar tooth. I covered it with white chocolate/marshmallow fondant. Some of the fondant was colored pink to resemble the gum line. I made the dental tools out of sugar paste and once they were dry I covered them with metallic silver food coloring.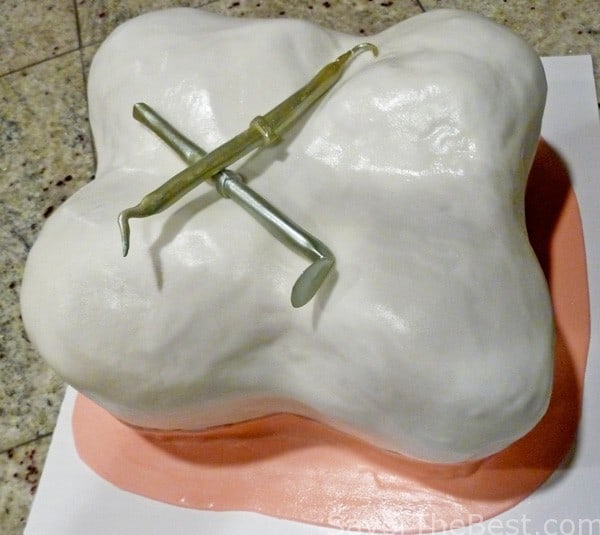 I spent about 3 ½ hours baking the cakes and making the fondant and chocolate ganache. It took me another 3 hours to stack, fill, carve and decorate the cake. It always amazes me when I see how fast people can carve and decorate a cake on the food channels. I don't know how they do it so quickly.
CONNECT WITH SAVOR THE BEST!
Be sure to follow us on our social media accounts
Facebook * Instagram * Pinterest * Twitter * Youtube
Did you make this recipe? We would love to hear from you. Drop us a comment below.