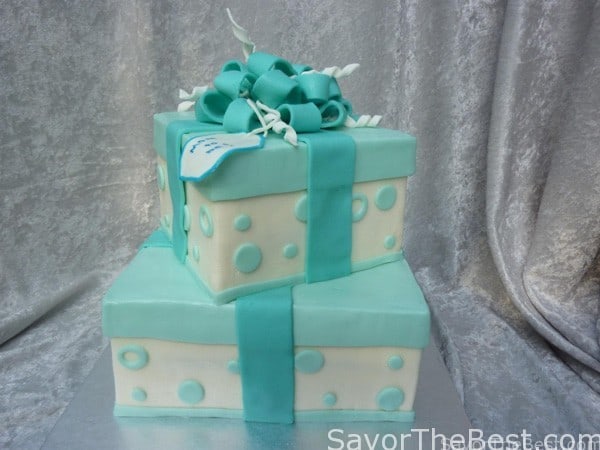 Five months ago I volunteered to donate a custom designed cake to the American Heart Association Heart Ball. I gave the Heart Ball coordinator some pictures of my work and a certificate with an expiration date for December. The certificate for the proposed cake was auctioned off to the highest bidder. I was a little uncomfortable about donating an item that would be ordered at a later date. What if the auction winner wanted a cake at the last minute or at a time that I would be out of town or too busy to fulfill the order? I could tell them I could fill their order at a later date but then it would look like I was trying to opt out of my commitment. Some designs can be quite an undertaking too. A design that looks simple and understated may actually turn out to be a pretty challenging and time consuming project.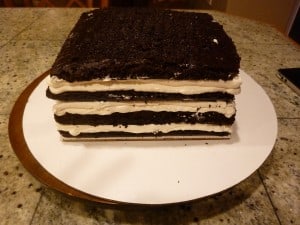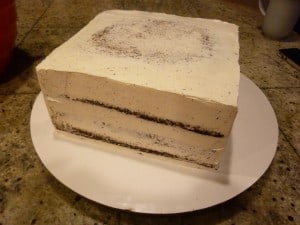 In the past when I have been asked to do this kind of donation for an event I have always declined and offered to make a cake that would be delivered on the night of the event. This time I decided to overlook my apprehension and take a bit of a risk.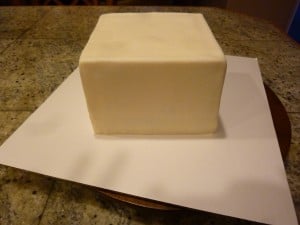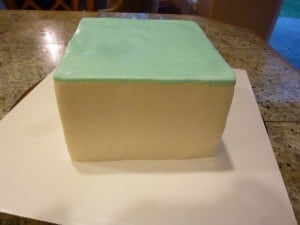 I didn't hear from the winner until a week ago. The lady was hosting a baby shower for a good friend and wanted to know if it was too short of notice to order a cake. I was really glad to hear from her. I had put an expiration date on the certificate for the end of the year without considering how busy I can get during the holidays. With Thanksgiving just around the corner, I was starting to regret my donation. Fortunately, I didn't have anything else on my plate and I happily agreed to make her cake. The timing was perfect and I was relieved that this commitment would not be looming over my head any longer.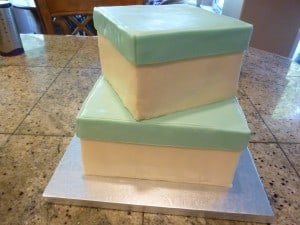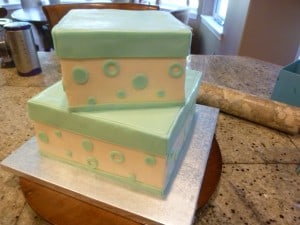 She wanted the cake to look like two gift wrapped boxes stacked on top of each other. She wanted the cake to be white and baby blue, with an icing bow on top. She didn't give any other details or have a picture that she wanted to be exactly replicated. I was just given an idea of the theme, color pallet and the endorsement to decorate to my delight.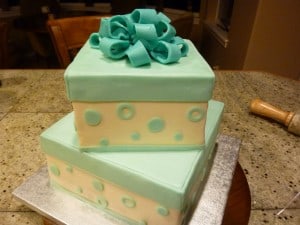 The bottom tier is a chocolate cake with a Bavarian cream filling and an Italian meringue buttercream. The top tier is a vanilla butter cake with a raspberry mousse filling and Italian meringue buttercream. Both cakes are covered and decorated in a marshmallow/white chocolate fondant.
I had some leftover cake batter and made a small marbled cake, then whipped up a cream cheese mouse to fill and frost it with. I took that cake into work the next day to fatten up my co-workers. One of the cardiologists had a piece and told me "that cake is toxic! It's so good it will kill you". Another cardiologist accused me of having ulterior motives. He likened me to a rancher fattening up the cows so they would be ready for slaughter. I assured him I would not be taking any of my co-workers to the butcher but I can't guarantee that over consumption won't kill any of them.