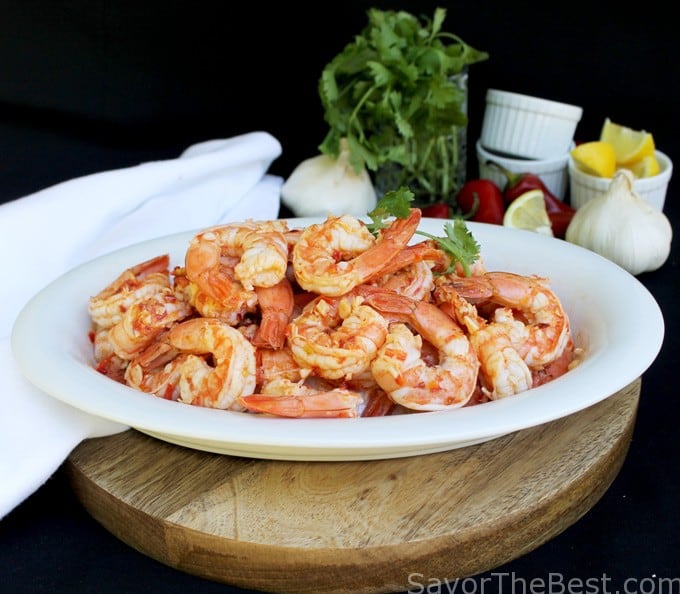 Can you believe it, this year is already half over! Here we are again, celebrating Independence Day with big Forth of July parades, picnics and BBQ's. We are planing a ribs cookout but I have made up some finger-food, Firecracker Shrimp appetizers to get us going while the grill heats up.
I love shrimp and these little appetizers are so addictive. They are easy to prepare and can be prepared way in advance and kept refrigerated. I marinated the shrimp in red pepper flakes, salt and lemon juice for a short time, then added the marinade to a skillet with sautéed garlic, red jalepeno peppers and of course, a little white wine. The shrimp was sautéed in this spicy bath absorbing all that deliciousness. Finally, the broth was slightly thickened by allowing it to boil and reduce in volume, and the chili-garlic sauce was whisked in then it was tossed over the shrimp. Oh, yum!
Last year for Independence Day I posted my Picnic Potato Salad and I just may prepare that again to go with our ribs cookout. These Firecracker Shrimp will be a good starter.
By the way, we have added a new feature-button to the icons on our home page. Along with the Facebook, Twitter, Pintrest, Google+ and Instagram icons there is a Yummly, "Y" icon. Yummly is a great feature for storing recipes that interest you as well as searching for recipes with specific ingredients. It is similar to Pintrest but much more, it will even create a shopping list for you. You can learn more about Yummly by clicking on our recent post which will give you all the details on this exciting feature.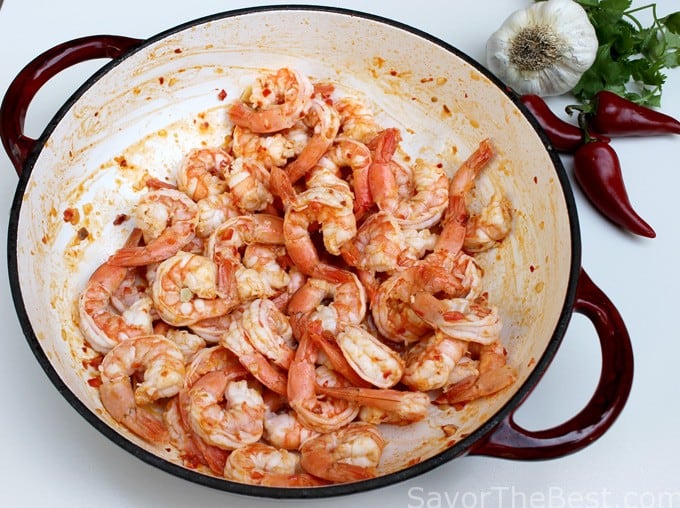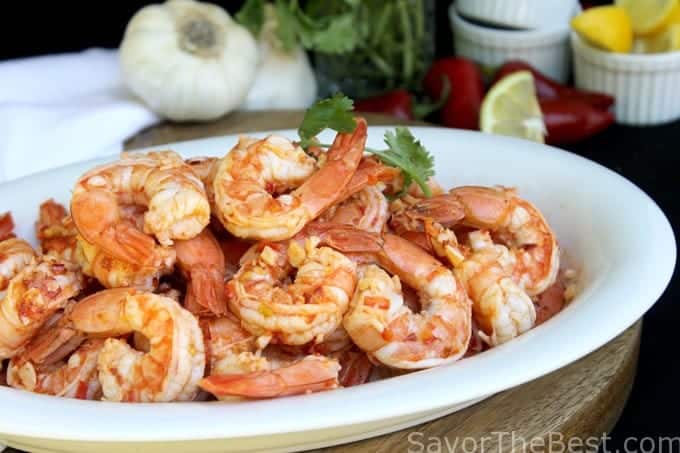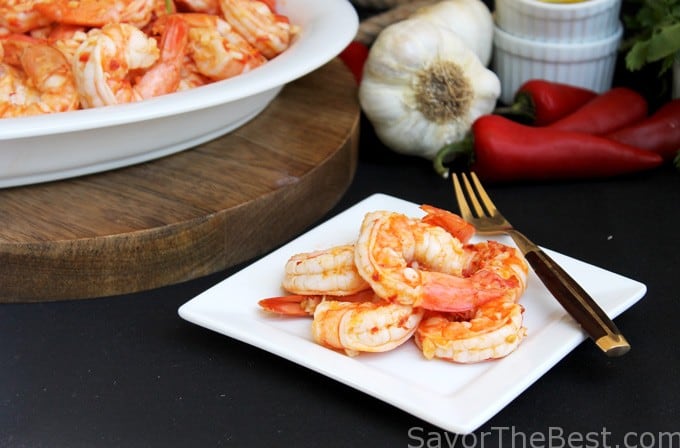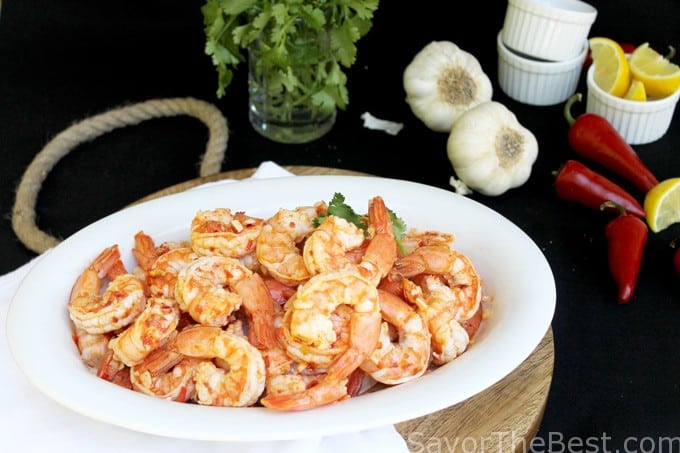 Yield: 8 servings
Firecracker Shrimp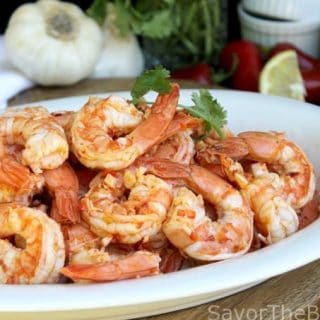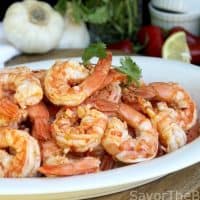 Firecracker shrimp are hot, spicy and full of flavor from the red pepper flakes and red jalepeno chilis as well as a nice garlic flavor and tangy lemon juice. These are wonderful as appetizers but equally delicious on a tossed green salad.
Prep Time 25 minutes
Cook Time 10 minutes
Total Time 35 minutes
Ingredients
2 pounds shrimp, (21-25 per pound), deveined, peeled and with tail attached
1/4 teaspoon red pepper flakes
1/2 teaspoon sea salt
1/2 cup freshly squeezed lemon juice
2 tablespoons olive oil
5 garlic cloves, finely chopped
2 medium-size red jalepeno peppers, finely chopped
1/2 cup white wine
3 tablespoons chili-garlic sauce
Parsley sprigs for garnishment
Instructions
Using paper towels, pat the shrimp dry and add to a large bowl.
In a small dish, whisk together the red pepper flakes, salt and lemon juice and pour over the shrimp, tossing to coat them well. Cover with plastic wrap and refrigerate for 30 minutes to marinate.
Add the olive oil to a medium-size skillet and when it is hot, sauté the garlic and red jalepeno peppers until softened, about 1 minute. With a slotted spoon, remove the shrimp from the marinade and place on a plate. Pour the marinade into the skillet set over medium-high heat and bring the marinade to a boil and cook for 1-2 minutes, reduce the heat to simmer and add the shrimp and cook just until the shrimp turn pink. Do this in batches to prevent over cooking the shrimp. Remove the cooked shrimp and add to a large bowl.
Increase the heat to medium-high and allow the broth to boil and reduce by half. Remove the skillet from the heat and allow to cool. Stir in the chili-garlic sauce and pour the sauce over the shrimp. Toss to coat the shrimp, cover with plastic wrap and refrigerate. Serve cold….these are excellent appetizers but could also be added to a salad.