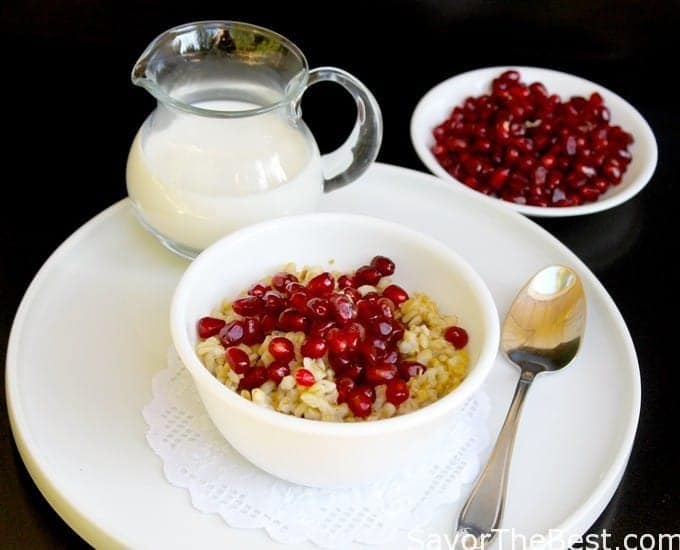 This is the season for pomegranates and I have six huge poms that I have been using as a table arrangement since early December. Now that I have de-Christmased my house it is time to enjoy the fruit from these beauties. A pomegranate and oat groats breakfast makes a delicious and healthy breakfast any morning of the year.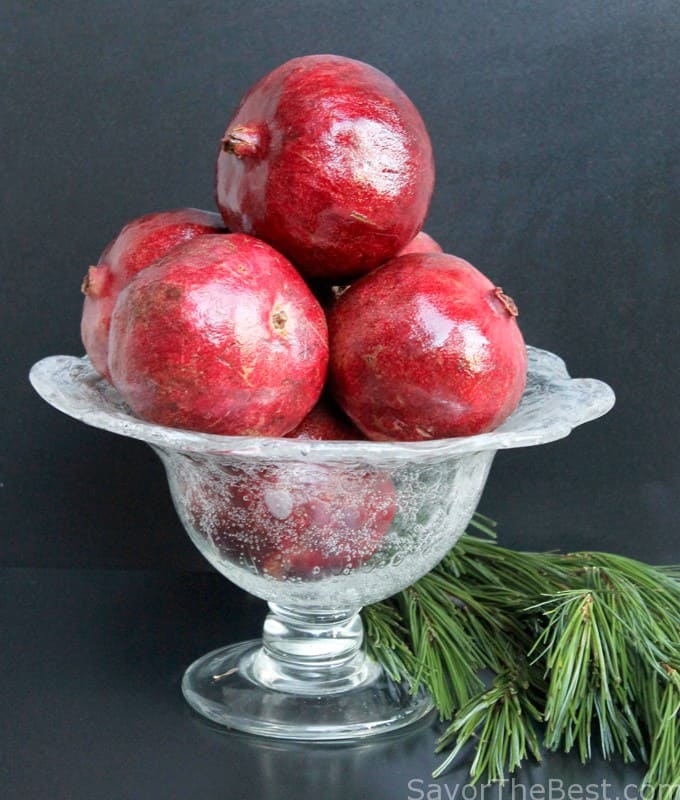 Oat groats are basically the whole oat kernel with just the outer husk removed. When they are cut into pieces they become steel-cut oats but still, the oat groat is the healthier choice as it takes longer for the body to process them and keeps you full longer. Oat groats make a great breakfast whether you are trying to lose weight or not and when you combine their health benefits with the pomegranates that are also full of antioxidants and health benefits you get a double-whammy, healthy breakfast.
Pomegranates are native to the Middle East but they will grow well in hot climates and do very well in the hot, dry San Joaquin Valley of California. Don's cousins live in Visalia, California and they have acres of pomegranates and she tells us that they are very large bushes with long thorns on them. When I was growing up our family lived in California and my mom would bring a pom home on occasion and we would share the beautiful seeds inside. I know that technically these are not really 'seeds' but arils still, they seem to be seeds and that is what they are most commonly known as.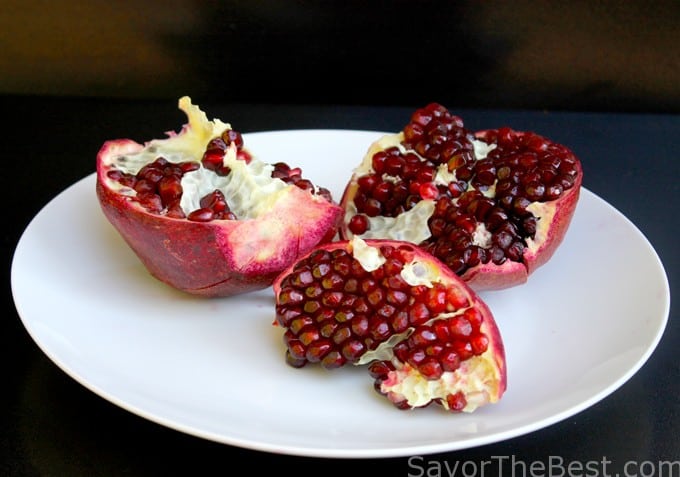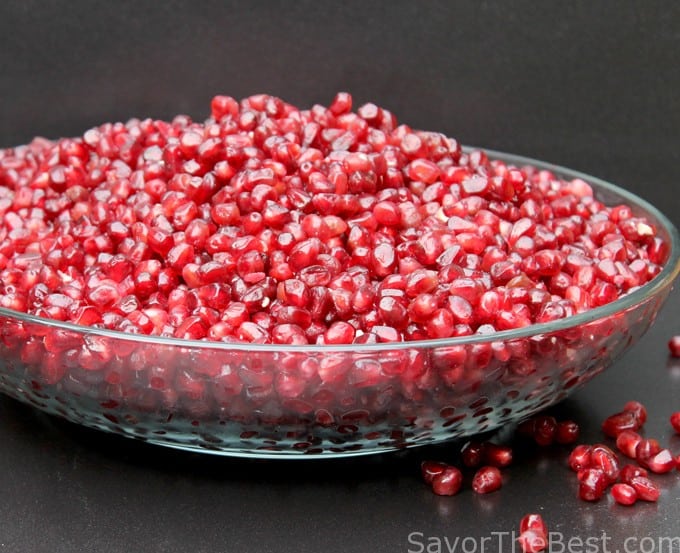 I have learned from Elise, at Simple Recipes, an easy way to open up the poms to get all those pretty seeds removed. Those six poms gave up a large beautiful bowl of seeds and I have include some of them for my breakfast of pomegranates and oat groats. Some of the seeds I will cover and keep in the refrigerator but the rest of the seeds will go into my freezer for later use.
And, speaking of freezing for later use, this recipe is how I have been cooking oat groats since Dahn introduced me to them about ten years ago. I make a very large batch and divvy it up into 4-cup containers. I keep one in the refrigerator and the rest goes into the freezer. If you take it out of the freezer to thaw out the night before it makes a pretty easy breakfast the next morning.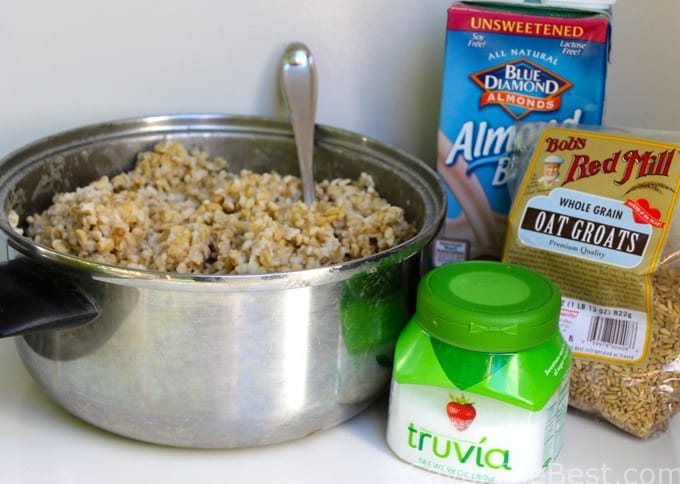 CONNECT WITH SAVOR THE BEST!
Be sure to follow us on our social media accounts
Facebook * Instagram * Pinterest * Twitter * Youtube
Did you make this recipe? We would love to hear from you. Drop us a comment below.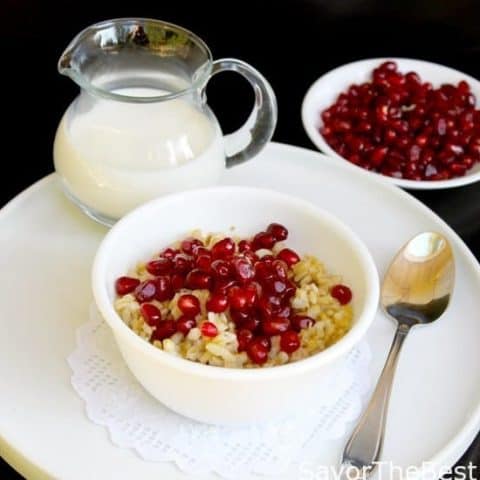 Pomegranate and Oat Groats Breakfast
Yield: 12
Prep Time: 5 minutes
Cook Time: 1 hour
Total Time: 1 hour 5 minutes
A great easy breakfast to get your day started off right. Oat groats topped with pomegranate seeds, a little almond milk or low-fat milk is delicious, healthy and nutritious.
Ingredients
3 cups oat groats
1 teaspoon salt
10 cups water
1/4 cup Pomegranate seeds per serving
Instructions
Place 3 cups of oat groats and the salt in a saucepan with 10 cups water. Bring the pot to a boil, cover the pot reduce the heat to low and simmer for 50-60 minutes. Serve each serving with 1/4 cup pomegranate seeds, sweetener of choice and milk.
Notes
This can be made the day/night before and in the morning scoop out a serving and reheat it in the microwave.