These cute little Stuffed Mini Peppers are so easy to prepare and a perfect addition to any appetizer tray. The bite-sized colorful red, yellow and orange mini's are sliced in half and the cavities are filled with a mix of cream cheese, goat cheese, salmon and dill.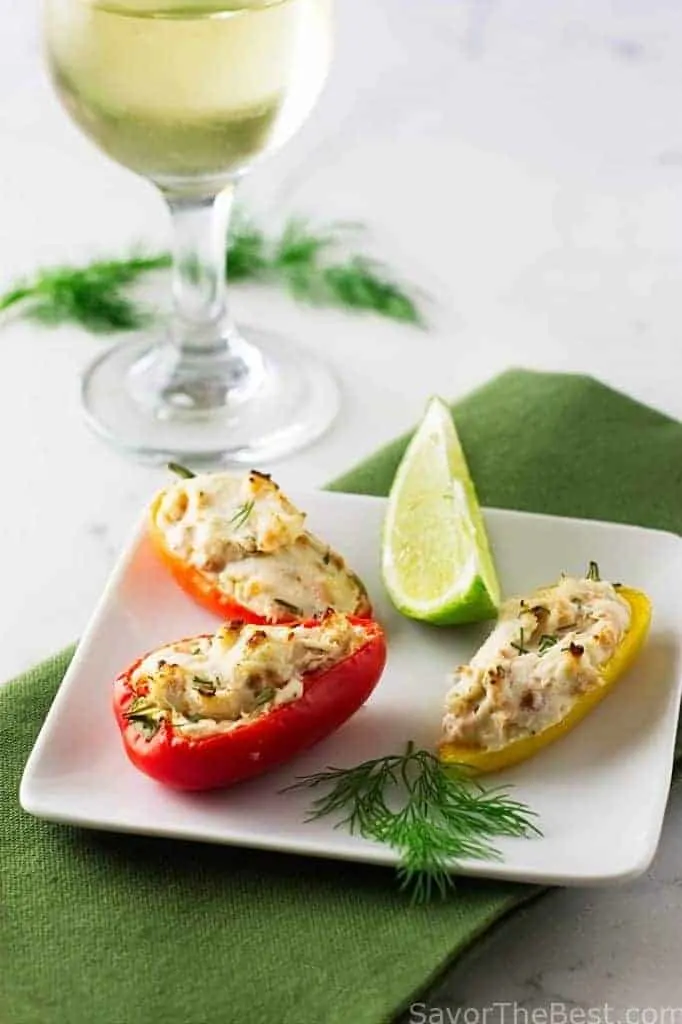 I am having some difficulty wrapping my mind around the fact that 2016 has come to an end. It has been a good year but there is certainly a lot of truth in the old saying, "the older we get the faster the time goes".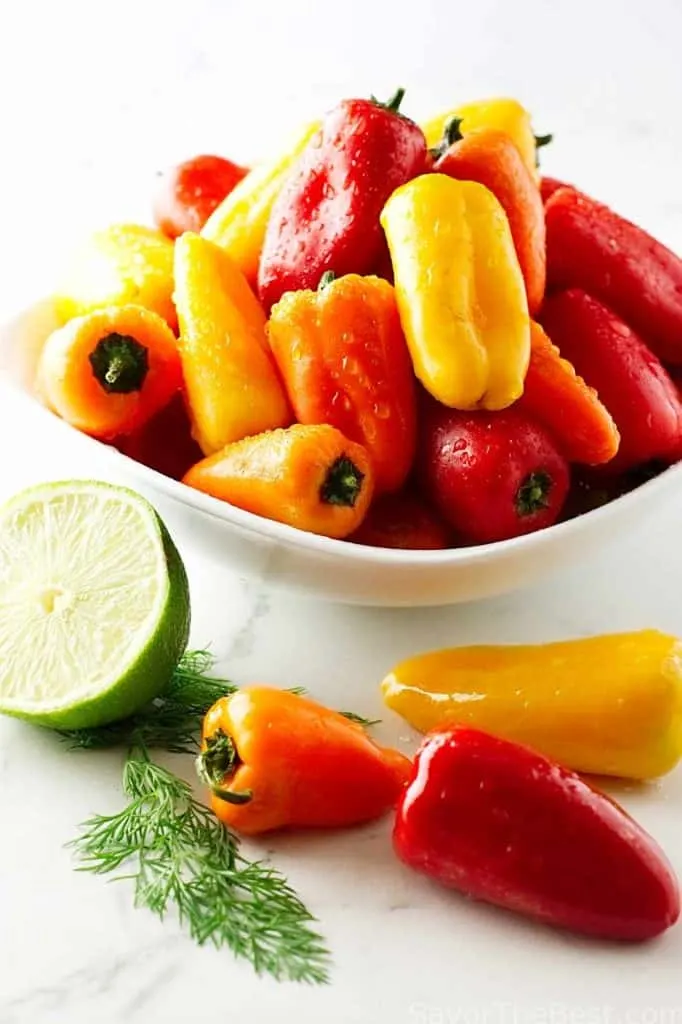 We will be joining some friends for New Year's Eve to ring in the New Year and I will be bringing these stuffed mini-peppers as an appetizer.
I recently served this at one of our social events and they were well received, not a crumb was left on the plate. They are easy to prepare and can be served warm or at room temperature.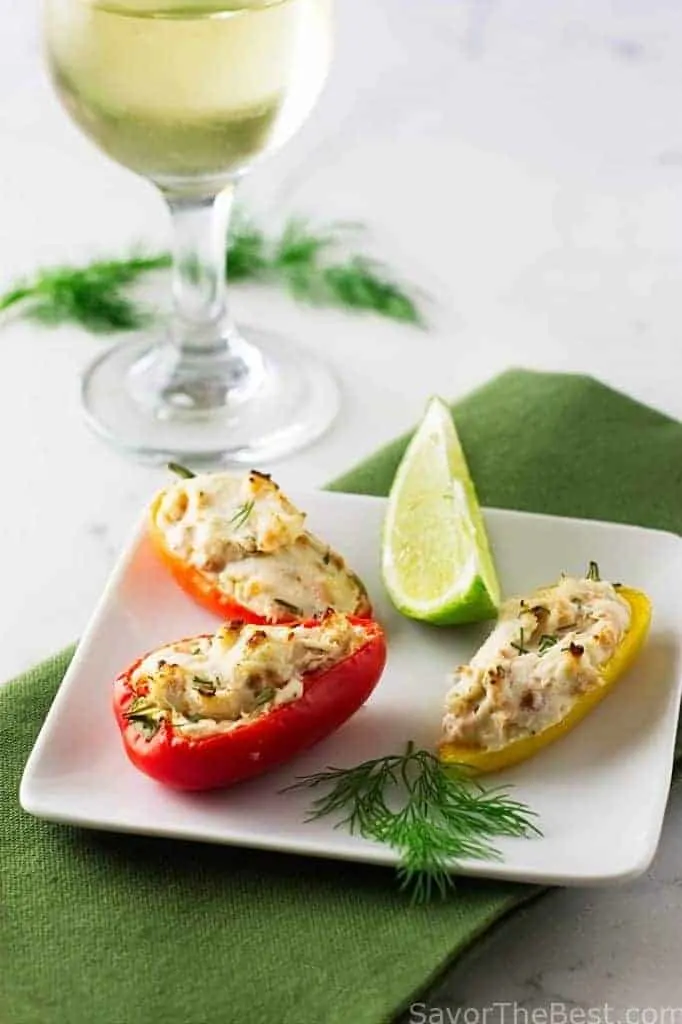 These little peppers are stuffed with a creamy, tangy mixture of cream cheese and goat cheese, some fresh herbs, smoked salmon and a touch of lime juice.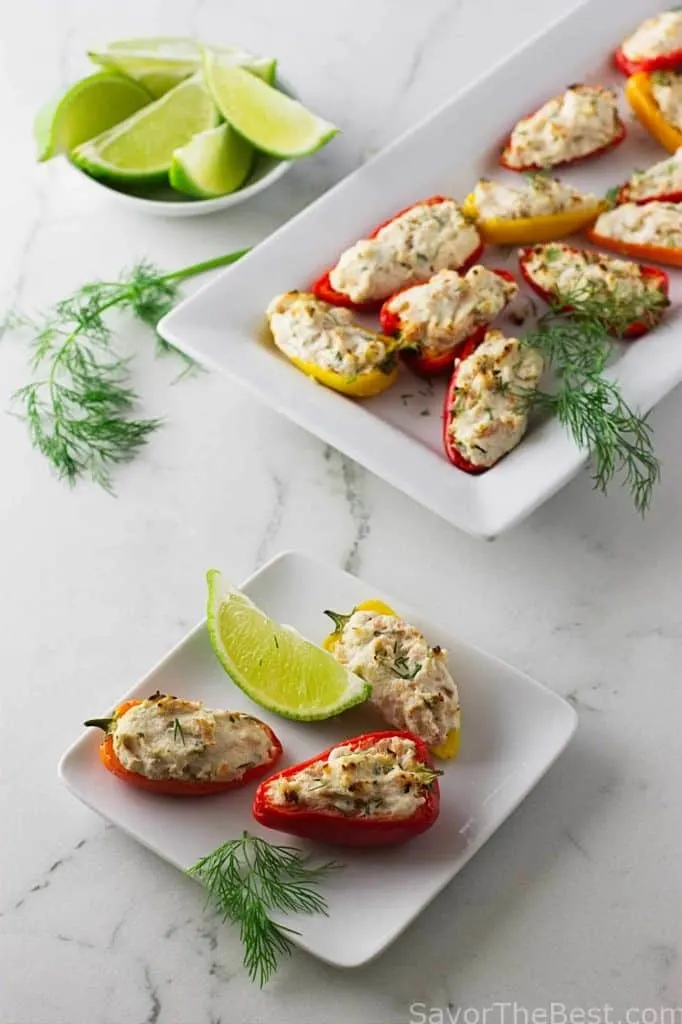 After they are stuffed they are popped into a 425°F. oven for a few minutes which gives the cheese a nice toasty top. The peppers have just enough bite to them to make you reach for another one.
You might also like these recipes: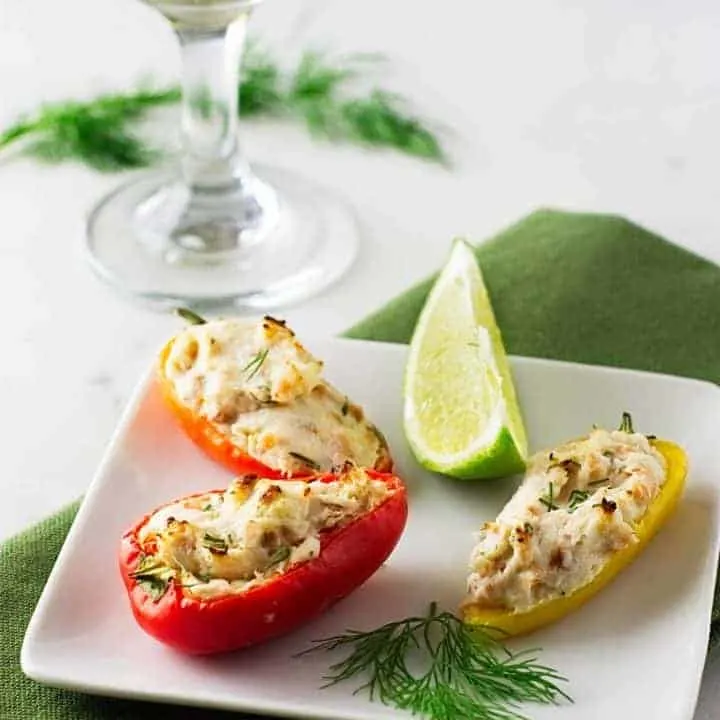 Stuffed Mini Peppers
Sweet mini peppers stuffed with a savory goat cheese and smoked salmon mix, a little lime juice and snipped fresh dill.
Ingredients
20 mini peppers halved and seeded
4 ounces cream cheese at room temperature
8 ounces goat cheese at room temperature
¼ cup diced green chilies
juice of 1 lime or to taste
¼ cup snipped fresh dill
6 ounces smoked salmon, diced
Lime wedges for garnish
Fresh dill sprigs for garnish
Instructions
Heat oven to 425°F.
To a medium-size bowl, add the cream cheese and the goat cheese and mix until well combined. Add the green chilies and lime juice, stirring until smooth. Taste and adjust seasonings. Stir in the snipped fresh dill and the smoked salmon. Fill the cavities of the pepper halves. Place on a rimmed baking sheet lined with parchment paper. Bake for 5 minutes or until toasted and brown.
Serve with lime wedges and fresh dill sprigs.
Nutrition Information:
Yield:

20
Serving Size:

2 pieces
Amount Per Serving:
Calories:

74
Total Fat:

4.7g
Saturated Fat:

2.9g
Cholesterol:

13mg
Sodium:

145mg
Carbohydrates:

4g
Fiber:

0.5g
Sugar:

2.7g
Protein:

4.6g