Pull that slow cooker out of your cupboard and make this Slow Cooker Corned Beef and Cabbage dinner for St. Patricks Day! Tender, corned beef brisket with potatoes, carrots, turnips and cabbage. This is an easy one-pot meal that will free up your time to celebrate the luck of the Irish with your friends and family!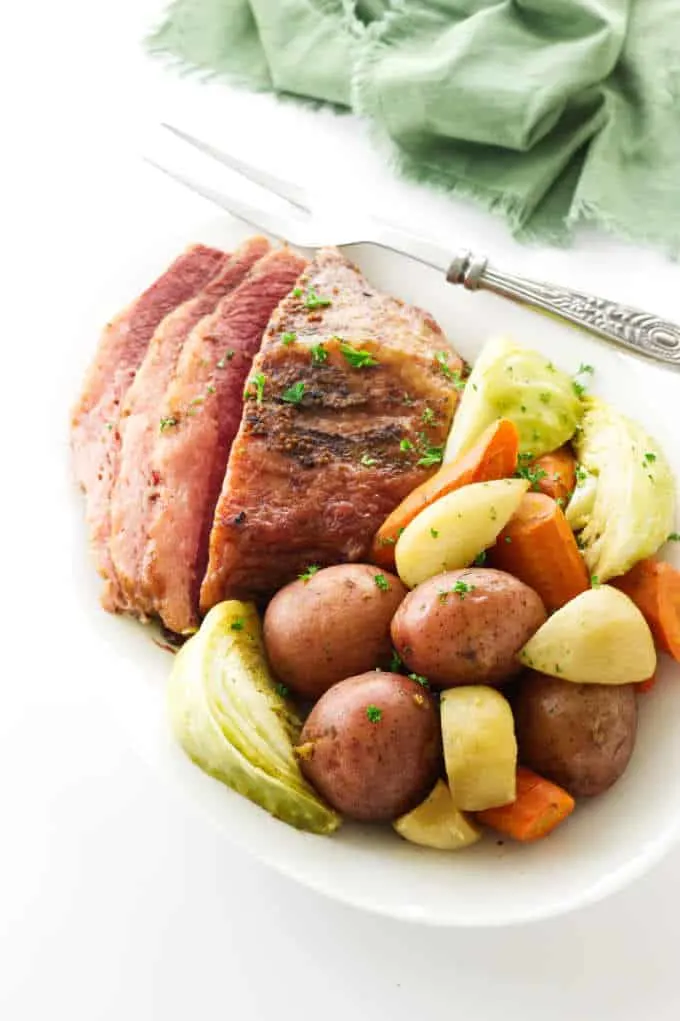 Corned beef and cabbage is not considered a national Irish dish. It is an Irish-American dish that has become popular and enjoyed on the annual St. Patrick's Day celebrations. But really, you should make this all year long. It is a delicious, economical meal and it makes a great Sunday roast for the family.
What you need to make this slow cooker corned beef and cabbage:
First, you need a slow cooker. There are many advantages of a slow cooker one of which is the convenience of preparing a recipe in advance.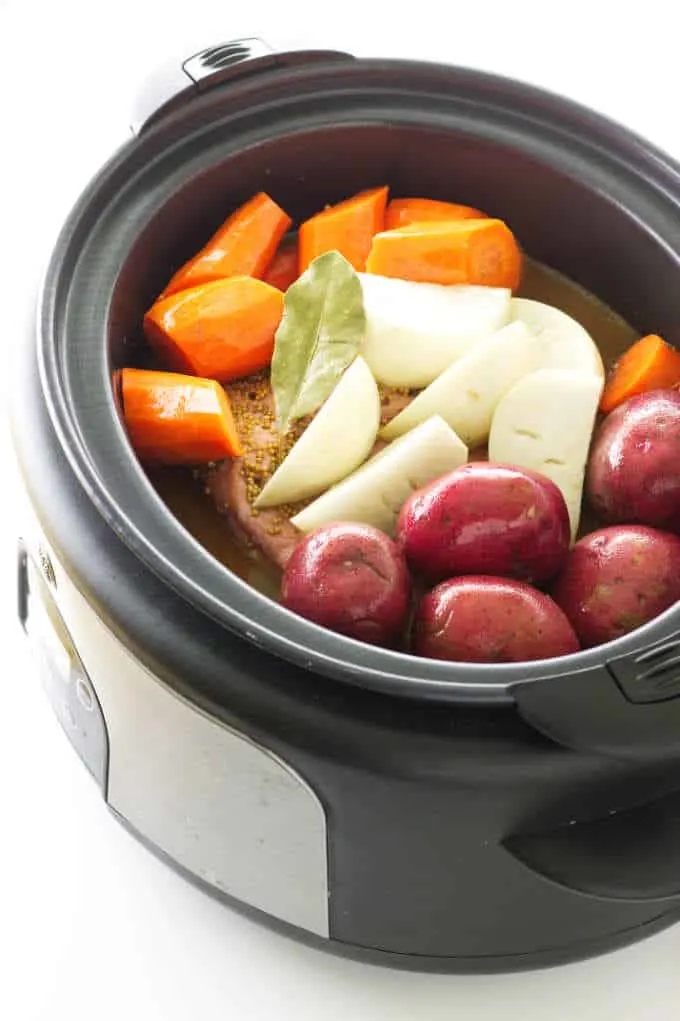 Put all the ingredients in the cooker, set the temp, go to work and forget about dinner. When you return home after working eight hours your dinner is ready to eat. Here are the ingredients you need for this recipe:
A 4-pound corned beef brisket with spice packet
Cabbage
Potatoes
Carrots
Turnips
Beef broth
Mustard
Worcestershire sauce
Bay leaves and herbs
You will notice that we did not list any salt in the above list. The corned beef is prepared in a salty brine and doesn't need more salt.
How to Prepare this One-Pot Dinner:
This is really simple, everything except the cabbage cooks at the same time. The cabbage will be added at the end of the cooking time as it only needs to cook a few minutes until tender. Here are the basics to show you how simple this recipe is, but be sure to scroll to the recipe card for complete instructions: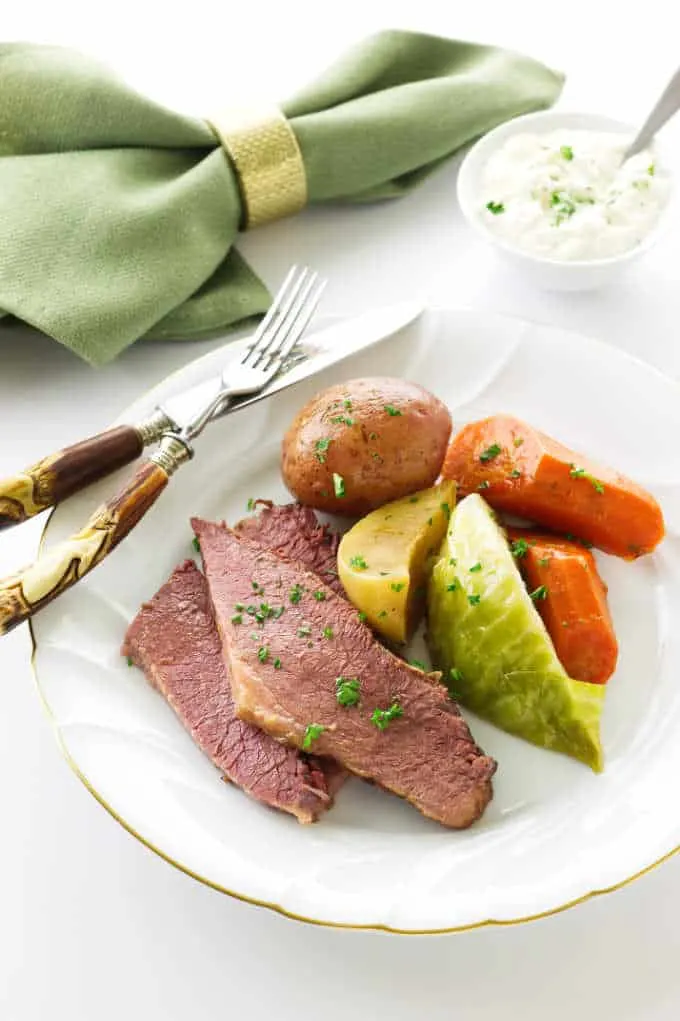 Slice the onions and place in the bottom of the cooker.
Add the corned beef brisket, the spice packet and bay leaves.
Mix the broth, mustard, Worcestershire sauce and pour over the beef.
Add potatoes, carrots, turnip and fresh herbs
Lock the lid on the cooker and set the temperature to low and let it cook for eight hours!
Add the cabbage wedges and cook until wilted.
The corned beef will be so tender and the vegetables perfectly cooked to a firm, not too soft texture. Cut the cabbage in 2-inch wedges and cook only until it is wilted. This will give you the best flavor; if you can smell it cooking it will be overcooked. Also, if you are not a fan of turnips it is OK to leave them out. ?
What to serve with this meal.
Some folk like to serve the meal with a grainy mustard, Dijon mustard or even ketchup. Use whatever is your preference. We love our corned beef and cabbage dinner served with Fresh Horseradish Aioli.
Bread is a must! A warm Irish soda bread, slathered with sweet-cream butter is a wonderful addition to mop up the cooking juices. But you don't have to stick with tradition. A loaf of crusty sourdough bread with black truffle butter would also be delicious.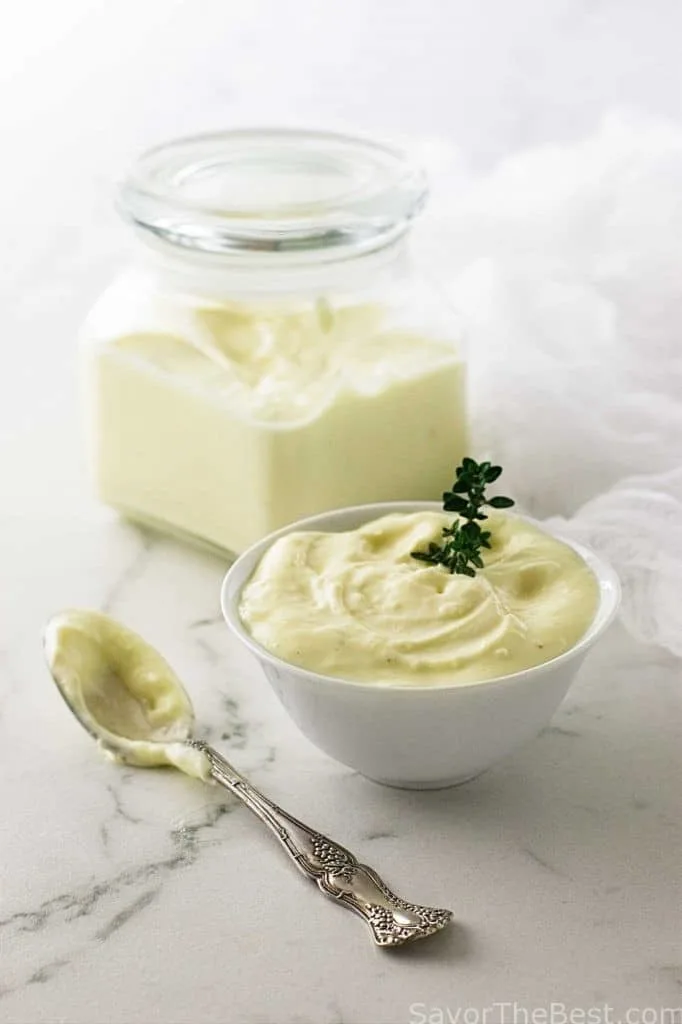 Then go Irish all the way and include a sudsy Guinness beer. If you aren't into beer, fill the glass with apple juice or ice water and stir in some green coloring! Whatever you do, share the luck of the Irish, wear the green and have a happy St. Paddy's Day!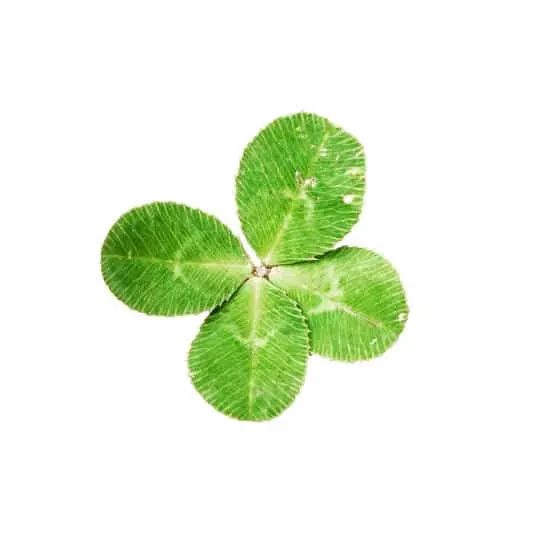 Slow cooker tips for this recipe.
The slow cooker is very forgiving. It is hard to overcook corned beef in a crockpot. The low temperature of the slow cooker is very gentle so if you happen to leave it in the pot for an extra hour or two it will not dry out.
You know the corned beef is done when it is fork-tender. If you want to be extra certain, use an instant-read thermometer. The internal temperature should read 160°F.
Trim some of the fat but not all of it. If you have a thick layer of fat on the cut of beef, go ahead and trim some of it off. It is best to keep about 1/4 inch thickness of fat though because that will render down and add flavor to the meat.
Make a sauce with all the juices. If you want to make a delicious sauce to pour over the meat and veggies then see the notes in the recipe card.
More Recipes You will Love
Instant Pot Corned Beef and Sous vide corned beef are two more ways you can make this meal. We love both methods of cooking.
Dublin Coddle with Barley: A Dublin Coddle is a rich, comforting Irish stew of pork sausage, barley, vegetables and herbs. We cooked this low and slow for several hours to develop an intense, rich flavor.
Slow-Roasted Lamb Shoulder and Root Vegetables: This is a classic Irish feast. The lamb shoulder is moist and tender after a long, slow roasting and the vegetables are cooked to perfection. Serve with a sauce made from the intensely flavorful pan juices
More Crockpot Dinners
Connect With Savor the Best:
Please follow us on our social media accounts
Facebook * Instagram * Pinterest * Youtube * Twitter
Did you make this recipe? We would love to hear from you. Drop us a comment below.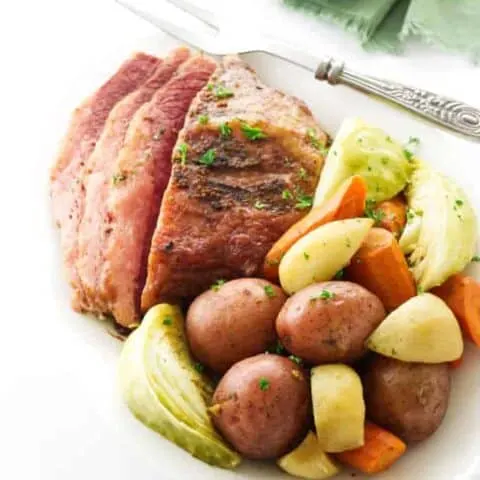 Slow Cooker Corned Beef and Cabbage
Cook Time:
8 hours
15 minutes
Total Time:
8 hours
30 minutes
Tender, corned beef brisket with potatoes, carrots, turnips and cabbage. This is an easy one-pot meal that will free up your time to celebrate the luck of the Irish
Ingredients
2 onions, thickly sliced
1 corn beef brisket, 3-1/2 to 4 pounds with a packet of pickling spices
2 bay leaves
3 cups beef broth
2 tablespoons Dijon mustard
1 tablespoon Worcestershire sauce
2 pounds small red potatoes
1 turnip, peeled and cut into wedges
4 carrots, peeled or scrubbed, cut diagonally into 2-inch chunks
2-3 sprigs of fresh thyme
1 small head of cabbage, cut into 2-inch wedges,
Instructions
Slice the onions and place in the bottom of a 6-quart slow cooker. Add the corned beef and the seasoning packet.
In a pitcher or bowl, combine the beef broth, mustard and Worcestershire sauce and pour over the corned beef. Add the potatoes, turnip, carrots and thyme sprigs. Set the slow cooker temperature on low and cook for 8 hours.
After cooking for 8 hours, add the cabbage wedges and cook for another 15-20 minutes. Check frequently and remove when the cabbage has just wilted.
Transfer the vegetables to a serving platter and cover with foil to keep warm. Place the corned beef to a cutting board, cover with foil to rest for 15 minutes; then slice across the grain into thin slices and arrange on the serving platter with the vegetables.
Notes
If you want to use the remaining liquid in the cooker to make a sauce:
While the beef is resting, pour the liquid from the cooker into a strainer set over a bowl. Strain out and discard the pickling spices and onions. Measure the liquid. You need 2 cups of the liquid to make the sauce, if there is less than 2 cups add more broth or water.
Return the liquid to the bowl of the cooker, or a saucepan and bring to a boil over medium-high.
In a small dish mix 2 tablespoons of powdered cornstarch with 1/4 cup of cold water. Add 2-3 tablespoons of the hot liquid to the cornstarch, stirring to combine. Whisk the cornstarch/water mixture into the hot liquid and cook for 1-2 minutes to a thin sauce.
for a thicker sauce increase the amount of cornstarch.
Always mix the cornstarch with a little water before adding to the hot liquid. Do not add powdered cornstarch directly into the hot liquid.
Transfer the sauce to a pitcher or bowl and serve with the corned beef and vegetables.
Recommended Products
As an Amazon Associate and member of other affiliate programs, I earn from qualifying purchases.
Nutrition Information:
Yield:

8 Servings
Serving Size:

1
Amount Per Serving:
Calories:

168
Total Fat:

3g
Saturated Fat:

1g
Trans Fat:

0g
Unsaturated Fat:

1g
Cholesterol:

11mg
Sodium:

493mg
Carbohydrates:

29g
Fiber:

4g
Sugar:

5g
Protein:

8g
Nutrition information is a guideline only, is calculated automatically by third-party software, and absolute accuracy is not guaranteed.