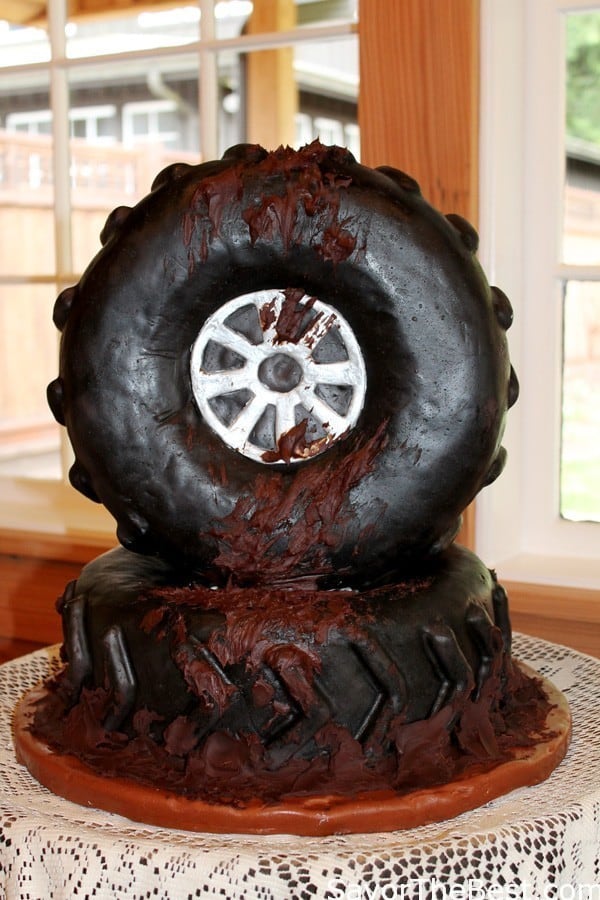 When Wade and Rachel got married not only did I make their wedding cake, I also made a groom's cake for Wade. When he was much younger, Wade was the kind of kid that would go out of his way to jump in a mud puddle. He still likes those mud puddles but they are much bigger these days. Now that he is older he goes out of his way to drive through mud puddles. Not only does he take his truck out in the mud but he also has a four wheel ATV.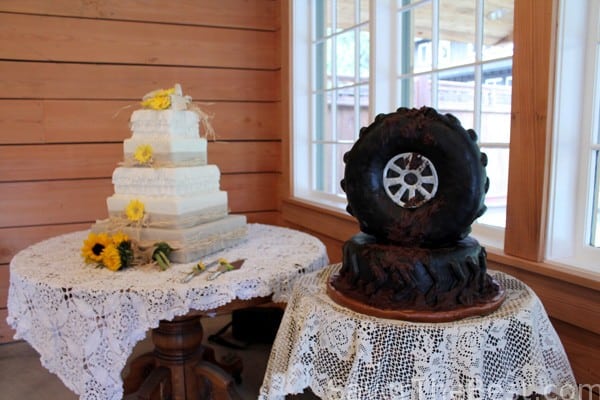 I designed his groom's cake to look like two stacked tires with mud flung on them. The tire cake on the bottom was a chocolate cake with chocolate ganache. The tire that is sitting upright was constructed with rice crispy treats to save me some time as constructing it with cake would have taken a considerable amount of time away from decorating the wedding cake.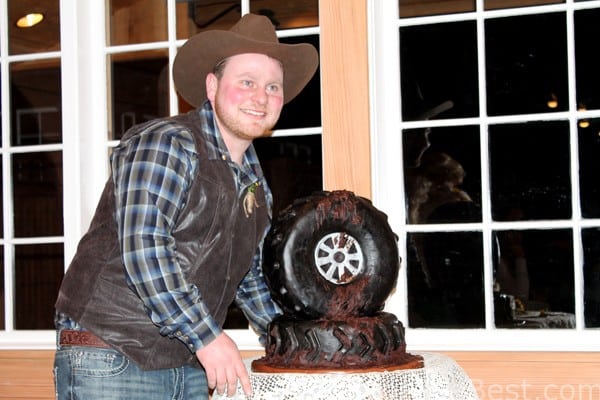 I placed strips of fondant around the frosted cake and then covered the whole thing in black fondant. After the fondant was pressed onto the cake, the grooves and bumps of the fondant strips underneath created the tread marks on the tires. I waited to get to the reception hall to sit the top tire upright. I stuck a long dowel rod down the center of it and into the foam cake board at the bottom to keep it in place. I finished it off by flinging chocolate ganache onto it to resemble mud.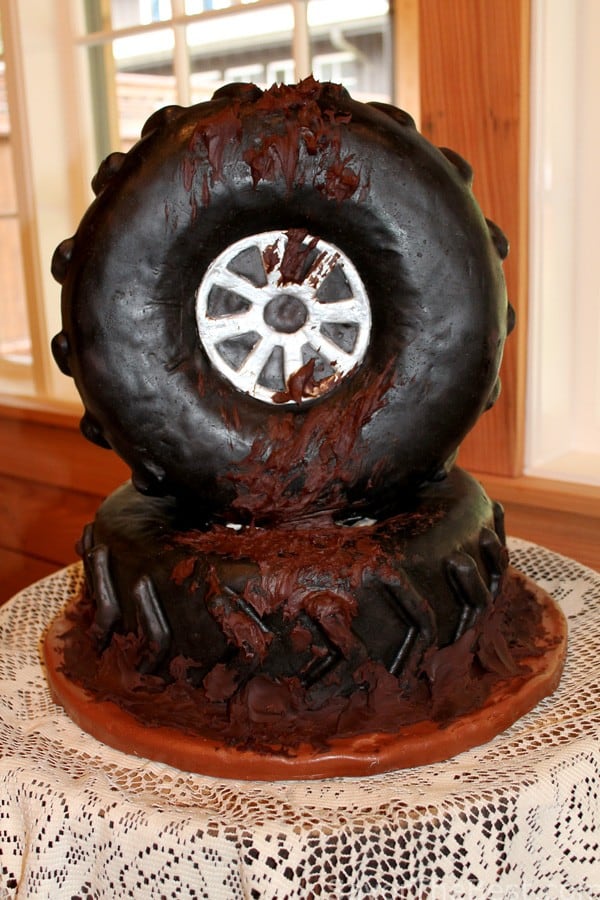 Black fondant is not the most ideal color to have at a wedding and ordinarily I would discourage using it as it can be very messy and possibly stain clothing. I made an exception with this cake since it fit Wades personality so well but I did warn the guests to be careful with the black fondant.
CONNECT WITH SAVOR THE BEST!
Be sure to follow us on our social media accounts
Facebook * Instagram * Pinterest * Twitter * Youtube
Did you make this recipe? We would love to hear from you. Drop us a comment below.