Tamales are a delicious Latin American dish that's found in Mexico and many other parts of the world. You can also make them yourself using a handful of ingredients you may already have in the kitchen!
If you're preparing a tamale and wondering about the portion size, you might question whether one is enough or if you should prepare more to ensure everyone is satisfied.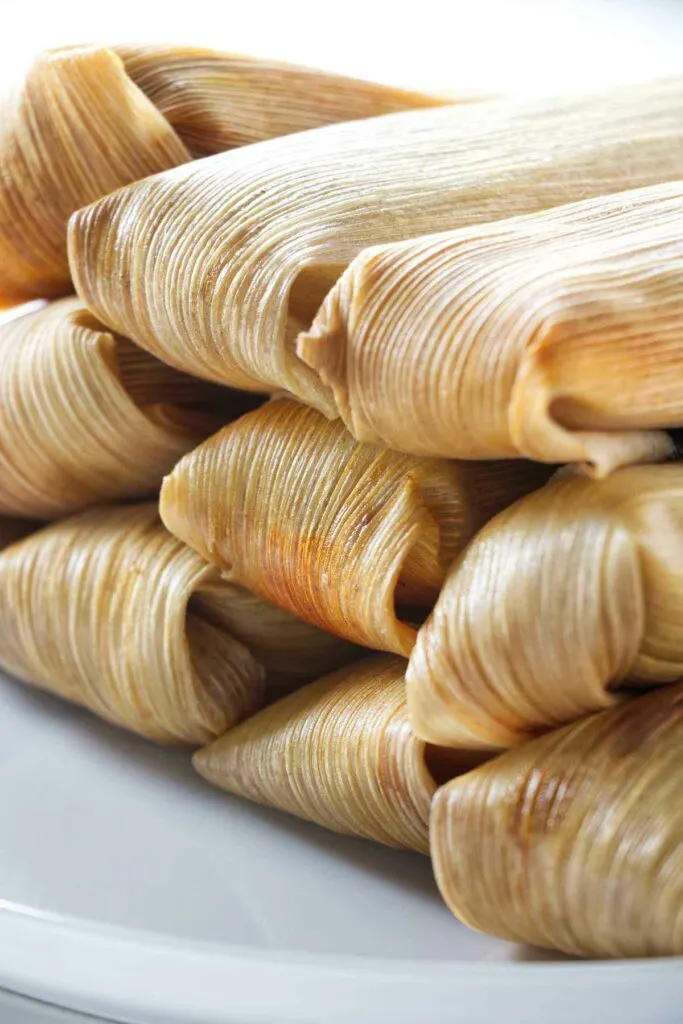 What Are Tamales?
Tamales are a dish made with a corn dough mixture. They're typically filled with meat, cheese, beans, or vegetables, and then topped with sour cream, guacamole, salsa, or pico de gallo. You'll find them wrapped and cooked in corn husks or banana leaves, but you don't eat this part of the tamale.
Because they're so easy to carry around, tamales are a convenient meal for many people in Latin America. In the past, they were used to feed men in battle and people on hunting trips. Because they were considered a sacred dish, tamales were also eaten on special occasions. Even today, many people treat themselves to tamales on Christmas.
How Many Tamales Should You Make?
One person can eat two to five tamales, depending on how hungry they are and the size of the tamales. If you don't want to make this many, two to three per person should be fine.
These numbers are based on if you're serving tamales on their own. When served as part of a larger meal, people will probably eat fewer so they have room for the other food items on the table.
If you're whipping up different types of tamales, why not make one of each variety for every guest? That way, everyone gets a taste of all the amazing flavors, especially if you're using recipes from our website.
Are Tamales Healthy?
Health can be subjective because everyone has different goals and concerns. Still, many people wonder if tamales are healthy. The good news is that they are loaded with nutrients, including protein, carbs, fiber, and vitamins, especially if you add vegetables to the filling.
However, many people make the 'masa harina' (the corn flour dough used for tamales) with lard, which contains high levels of saturated fat. To keep your tamales as healthy as possible, replace the lard with vegetable oil.
Can You Store Leftover Tamales?
Let's say that despite your good planning and hungry family, you wind up making too many tamales. When it comes to how long tamales are good for in the fridge, cooked tamales can last up to four days if refrigerated. If they haven't been cooked yet, they'll last about three days.
If you're traveling with tamales, keep in mind that they're only good for two hours at room temperature. Eating perishable foods, not just meats, that have been left out for extended periods can be risky. According to USDA guidelines, perishable foods shouldn't be left out for more than two hours, or one hour if the ambient temperature is above 90° F.
In Summary
Tamales are a delicious, healthy dish that can be eaten on many occasions, including holidays. How many tamales you should make per person depends on whether they're being served as their own meal or alongside other dishes.
Regardless, making more than one per person is a safe bet. Whether you're making traditional Mexican tamales or putting your own twist on them, one thing is for certain–they're bound to delight your friends and family, especially when you use easy recipes from our website.