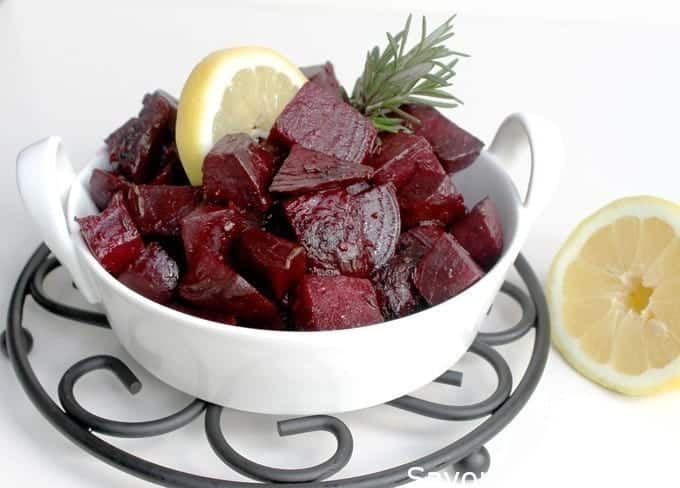 Each week for the past couple years I have been receiving a 'healthy living' newsletter email and have come to look forward to seeing them in my inbox. They are filled with good information ranging from healthy eating, exercise, weight loss, aging and medical issues.
This week the newsletter was all about the health benefits of beets and beet juice. Personally, I am not a fan of 'juicing' as I want the 'whole' thing, fiber, nutrients and all and I actually feel that juicing has the potential to negatively impact a persons health but I realize there is a lot of interest in juicing.
The Food Republic has a good article about the pros and cons of juicing, I will let you decide for yourself. One of my favorite beet side dishes is sautéed rosemary-lemon beets. They are also wonderful in a green salad with roasted beets and blue cheese.
Beets are exceptionally high in antioxidants and they are also high in sugar and sodium but they are packed with fiber and good nutrition. On top of all the good health bennies, they are delicious and I have yet to eat a beet that I disliked.
After reading this weeks newsletter I decided to post this side dish recipe of sautéed rosemary-lemon beets. The recipe includes heart-healthy beets, coconut oil and garlic along with some fresh rosemary and lemon for a big flavor punch.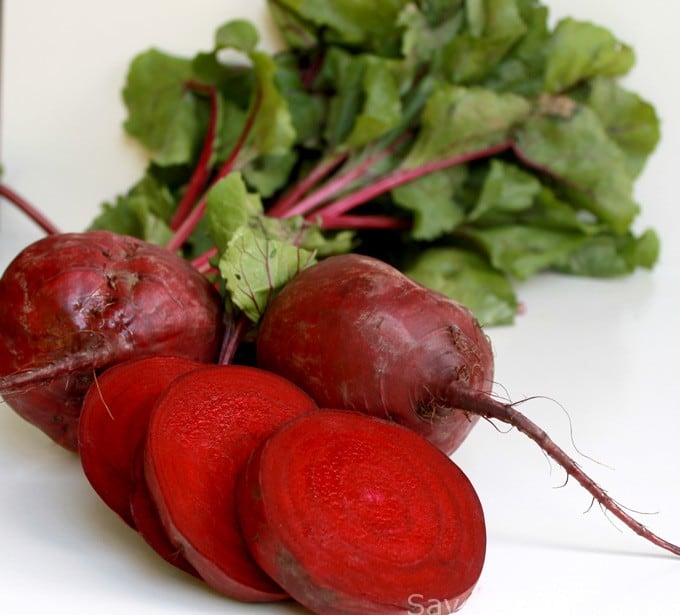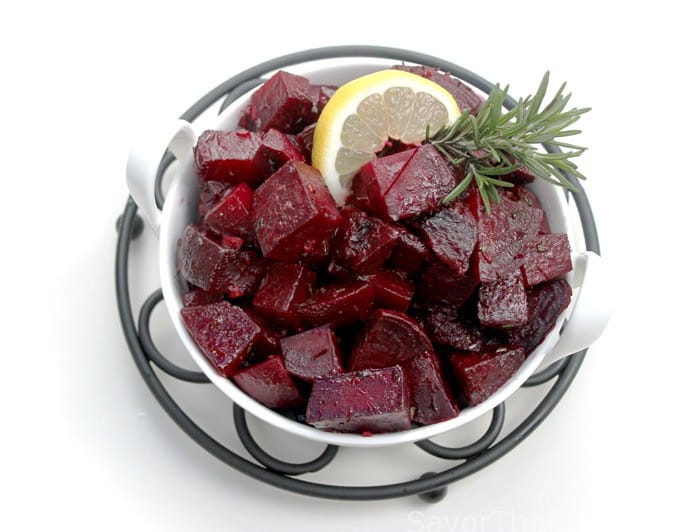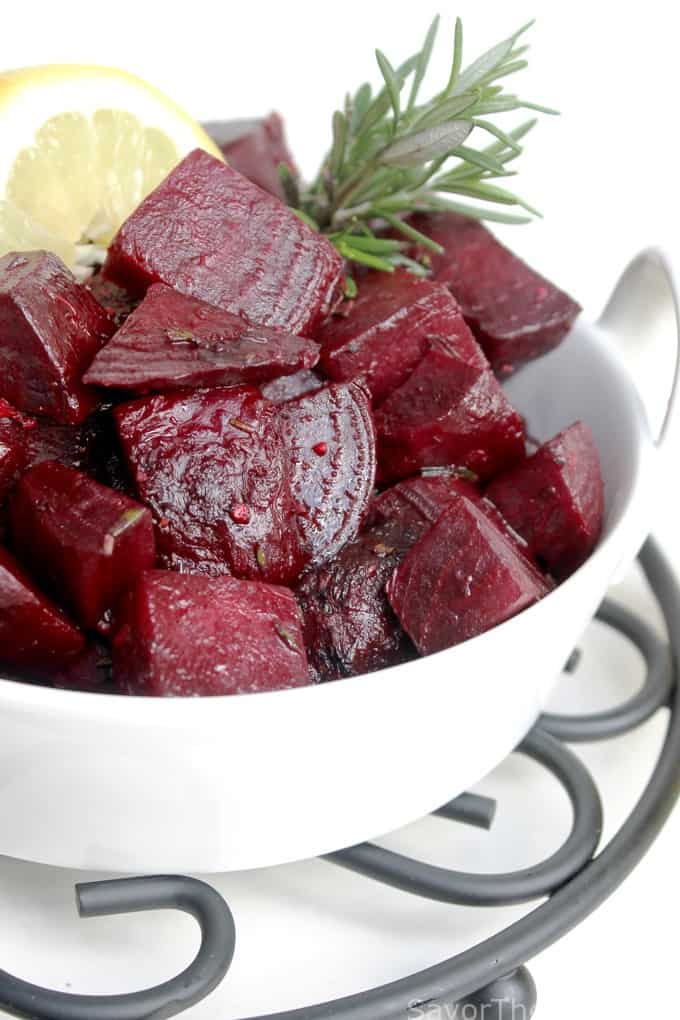 CONNECT WITH SAVOR THE BEST!
Be sure to follow us on our social media accounts
Facebook * Instagram * Pinterest * Twitter * Youtube
Did you make this recipe? We would love to hear from you. Drop us a comment below.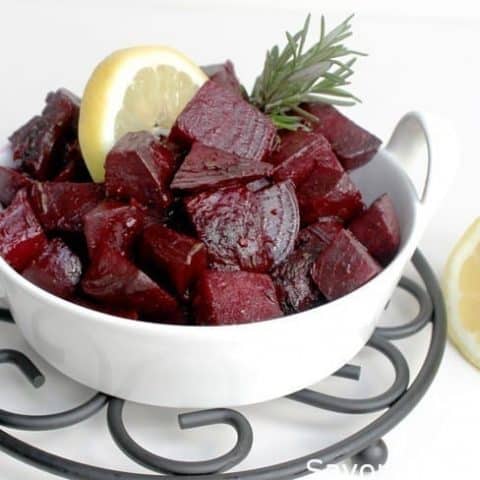 Sautéed Rosemary-Lemon Beets
Yield: 6 servings
Prep Time: 10 minutes
Cook Time: 20 minutes
Total Time: 30 minutes
A side dish recipe for sautéed rosemary-lemon beets that is delicious and nutritious. Prepared with coconut oil, garlic, lemon and rosemary.
Ingredients
3 medium-sized beets
1 tablespoon coconut oil
2 cloves garlic, minced
3 tablespoons fresh squeezed lemon juice (about 1/2 of a medium lemon)
1 tablespoon minced fresh Rosemary
Salt and pepper to taste
Instructions
Wash beets, trim off green tops leaving about 1/4-inch intact, but do not cut off the long tail and do not peel the beets.
Boil until tender but still slightly firm, about 20 to 30 minutes.
Drain the water from the beets and run cold water over them. When cool enough to handle, slip off the skins, cut off the top and tail. Cut into 1-inch cubes or slice them 1/4-inch thick.
In a skillet set over medium-high heat add the coconut oil and when it is hot add the beets and sauté for one or two minutes. Add the minced garlic and cook an additional 30 seconds until the garlic is fragrant.
Remove from the heat and add the rosemary and lemon juice. Toss to combine, transfer to a serving dish and serve hot.
Notes
The beet tops may be prepared the same method as cooking kale, chard or spinach. There are tons of nutrition to them and they are delicious.