Welcome to our Best Lamb Recipes! Scroll through this listing and choose a recipe for a special event or a casual lunch. No matter what cut you select or how you prepare it, lamb is tender and succulent and the flavor is awesome!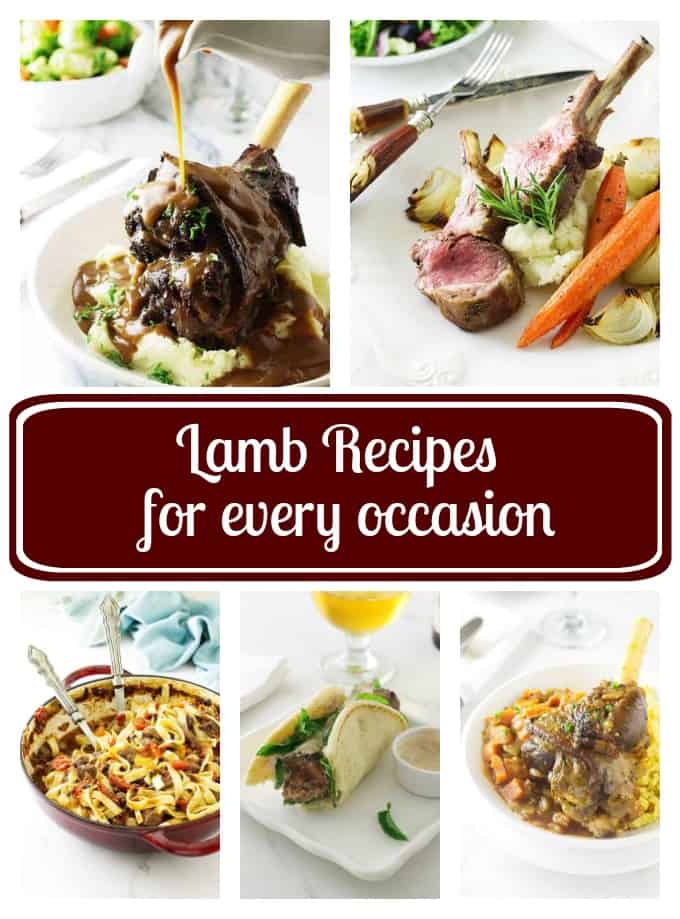 We have put these recipes together in honor of Easter Sunday that is coming soon! Easter Sunday is also known as Resurrection Sunday to commemorate the resurrection of Jesus Christ our Savior. Scripture tells us in John 11:25-26 as Jesus said: "I am the resurrection and the life. He who believes in Me, though he may die, he shall live. And whoever lives and believes in Me shall never die. (NIV)…..
Our Best Lamb Recipes
If you love lamb, we have lamb recipes for any occasion. Try one of our recipes that feature lamb as the main ingredient. If you're looking for breakfast, lunch, dinner, or an appetizer, we got you covered.

What's your best lamb recipe? Have you made one of these recipes? We would love to hear from you.
Follow us on Instagram and share your latest recipes with us.
Roundup