This tomato-tuna salad is served in Italy as a cold antipasto and it is a little different from the American version that I am familiar with.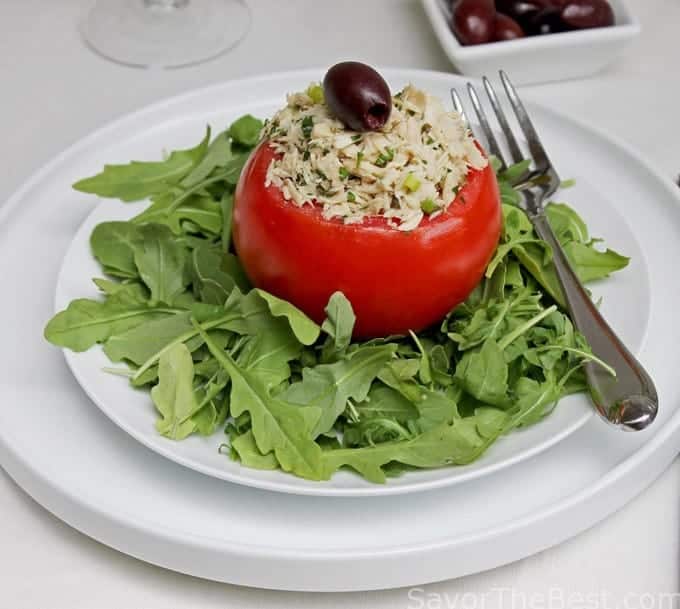 The American version uses mayonnaise as a binder with celery and onion mixed with the tuna where this Italian version features capers, parsley and onion and a little olive oil instead of mayo.
I love all six of my Italian cookbooks and have adapted this recipe from my Italy Today-The Beautiful Cookbook. I would love to go off for an extended stay in Italy enjoying the foods from all the regions. Alas, it is not to be and probably just as well as I would pig-out every day and return as la-blimpo for sure.
This tomato-tuna salad makes a great low-calorie lunch in the summer-time when the vine-ripe tomatoes are so abundant and delicious . Serve on a bed of salad greens.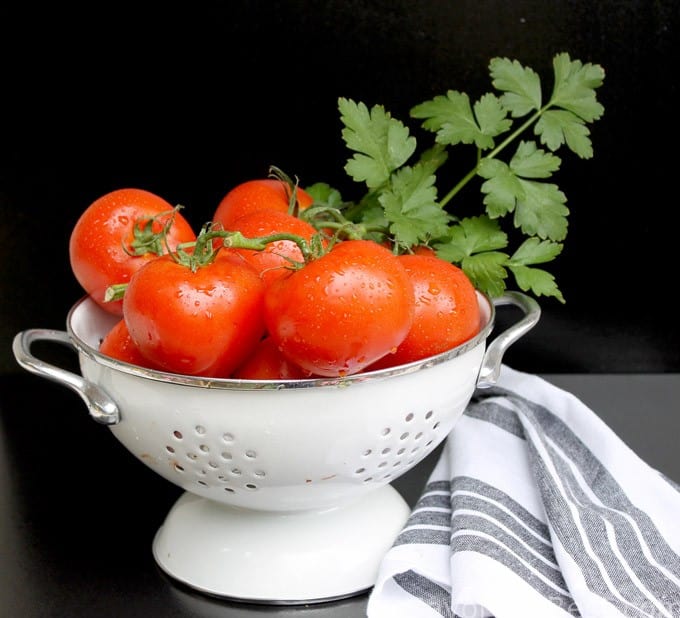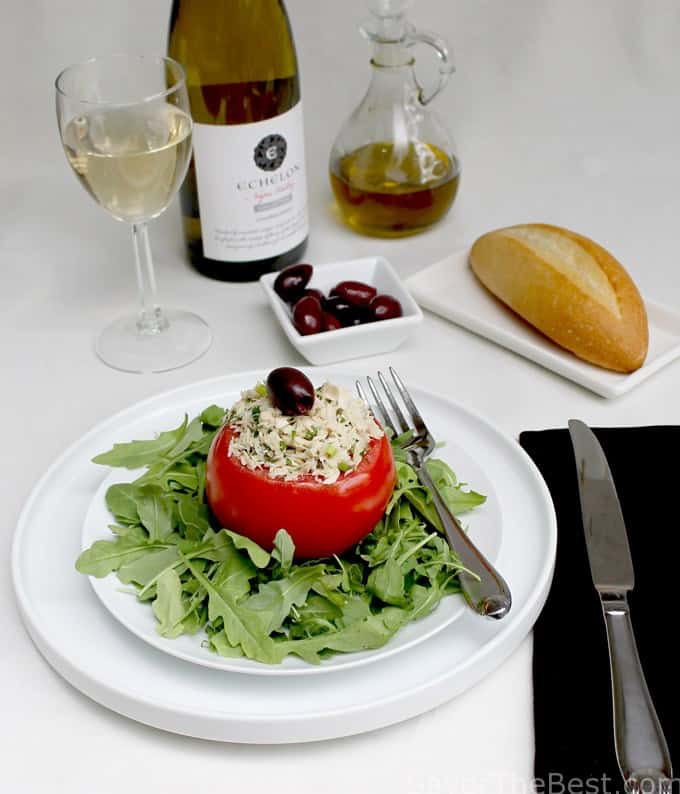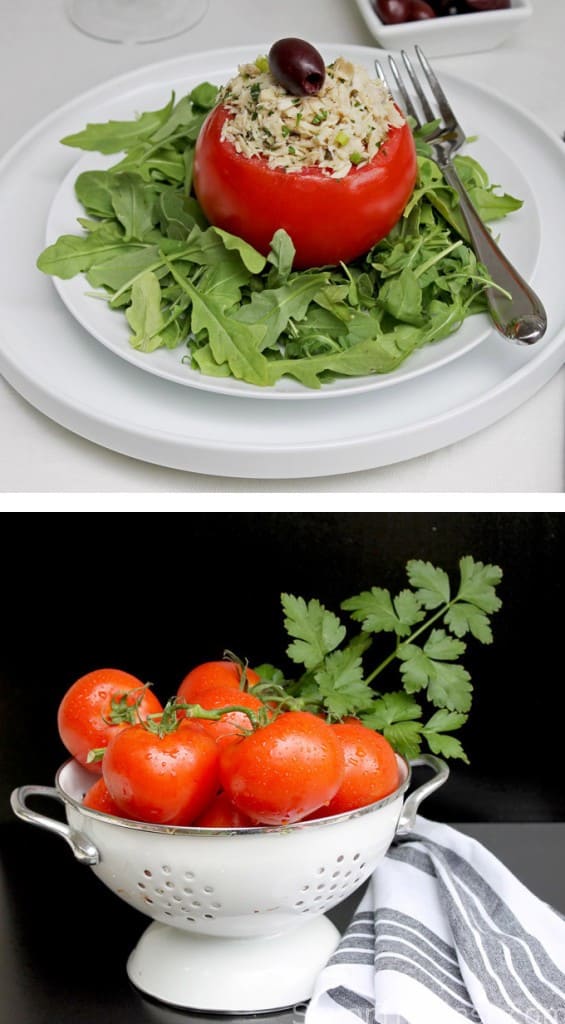 CONNECT WITH SAVOR THE BEST!
Be sure to follow us on our social media accounts
Facebook * Instagram * Pinterest * Twitter * Youtube
Did you make this recipe? We would love to hear from you. Drop us a comment below.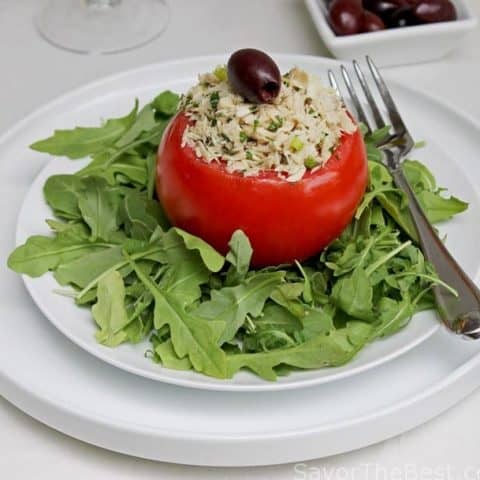 Tomato-Tuna Salad
Yield: 6 servings
Prep Time: 20 minutes
Total Time: 20 minutes
a tomato-tuna salad made by hollowing the tomato and filling the shell with tuna, capers, onion, parsley and dressed with olive oil. This makes a great low-calorie lunch or appetizer.
Ingredients
6 large ripe tomatoes (vine-ripened are best)
2 cans, water-packed (6-1/2 ounces each) drained
2 tablespoons capers, drained and finely chopped
1 tablespoon fresh flat-leaf parsley, chopped
2 green onions, finely chopped
2 tablespoons olive oil
6 black olives for garnishment
5 ounces of fresh arugula or salad greens of choice
Instructions
Cut a slice off the top of each tomato and with a spoon, carefully scoop out the pulp to make a 'shell'. Set aside 1 tablespoon of the pulp and reserve the remainder for another use.
Add the drained tuna to a bowl and break it up with a fork as finely as possible. Add the reserved tomato pulp, capers, parsley and onion, drizzle the oil over the top and mix well.
Spoon the the tuna mixture equally into the tomato shells. Add the arugula to six salad plates and place a filled tomato onto each plate. Add a black olive as garnishment to each tomato salad and serve.
Nutrition Information:
Yield: 6
Serving Size: 1
Amount Per Serving:
Calories: 141
Total Fat: 6g
Sodium: 295mg
Carbohydrates: 6g
Protein: 15g